As an Amazon Associate I earn from qualifying purchases.
Christmas crack typically is a layer of saltine crackers, then a layer of toffee, then the top layer is chocolate. Below are different ways you can enjoy this Christmas candy and stay on keto.
In this post, you will first learn how to make keto Christmas crack. Next, there will be substitution options for the saltine crackers. Then there are 3 recipes that have all 3 layers. After the two recipes, there is a list of recipes you pick from for other toppings after you have your base layer.
How to Make Keto Christmas Crack
The first step in making Christmas crack is to get your base layer down. These crackers can be made in minutes with the microwave. Using a baking sheet would work out great with parchment paper or a silicone baking mat.
Next, you would pour down the toffee on the "cracker" layer. The toffee is mostly made with butter, erythritol, and sometimes heavy cream. Here you can find a basic toffee recipe. It includes nuts and chocolate, but you can leave that out to just get the toffee layer.
Lastly, melt a keto chocolate bar and pour it on top of the toffee. My two favorite keto chocolate would be Lilly's and Choc Zero.
Place the pan in the fridge or freezer to cool. Then take it out and slice it into square pieces.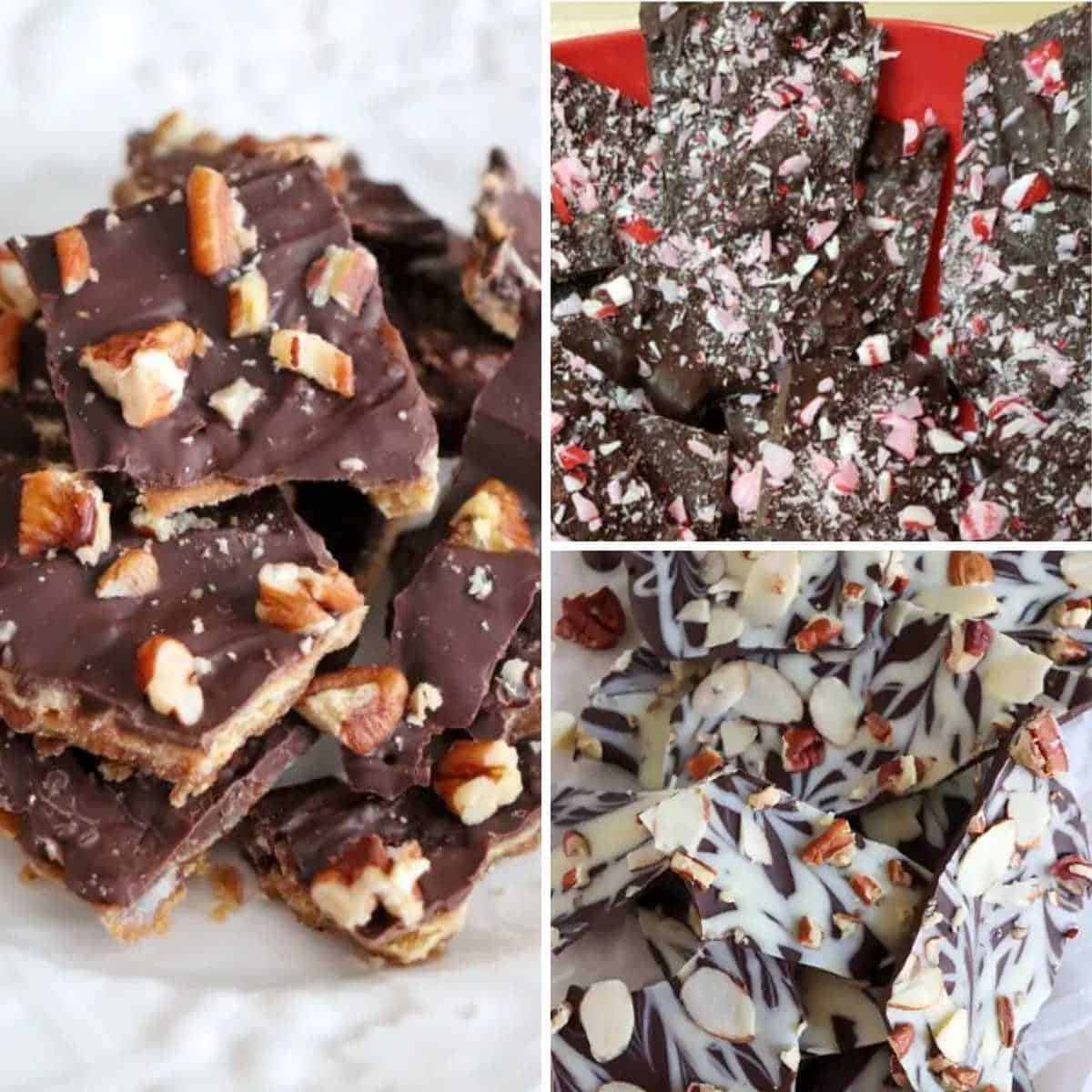 Keto Substitution for Saltine Crackers
There are keto crackers that you can purchase for these keto candies.