As an Amazon Associate I earn from qualifying purchases.
Virgin Keto Pina Colada
The pina colada drink was one of my favorite drinks growing up. Strangely enough, when I was old enough to have alcohol, I still loved the virgin version better. This is one reason why I made the virgin keto pina colada.
Also, making this a virgin drink, makes it cost less and uses fewer ingredients.
What a Pina Colada Tastes Like
The name Pina Colada is translated to strained pineapple. The drink is made with pineapple juice, coconut cream, and rum.
Making the two flavors of a pina colada to be coconut and pineapple along with some rum. In this classic pina colada drink, ice is also used to make it a nice milkshake feel.
Keto Pina Colada Ingredients
Heavy Whipping Cream
Bai Puna Coconut Pineapple drink
How to make this Virgin Pina Colada
This drink is incredibly easy to create. All you have to do is blend the heavy whipping cream with the bai puna coconut pineapple drink. That's it!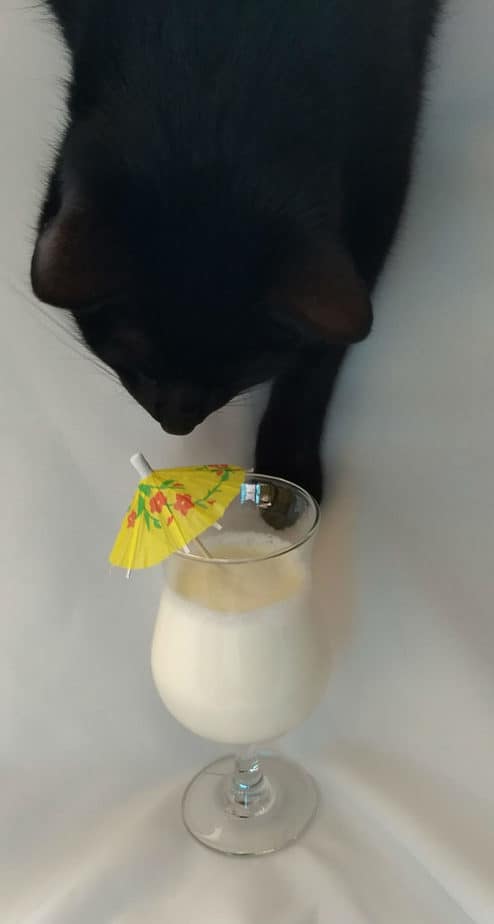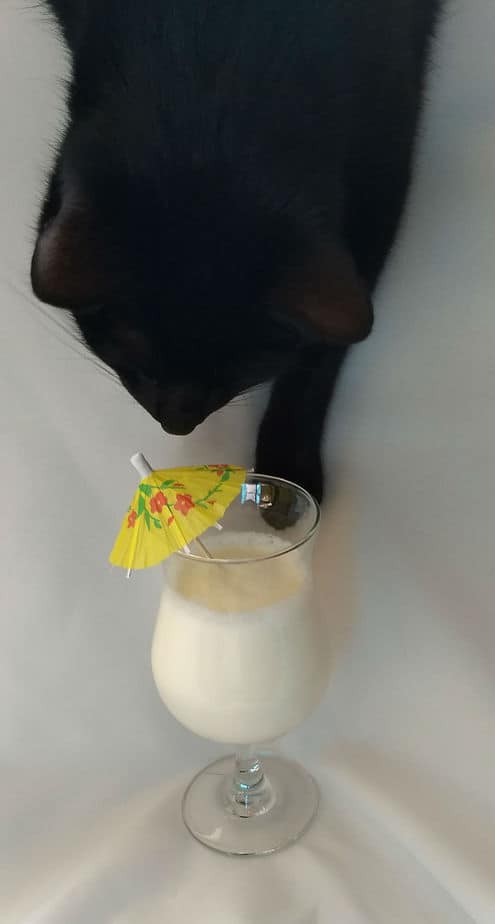 Notes and Tips about the Recipe
I wanted to keep this recipe as simple as possible however there are ways to kick it up a notch.
Adding Protein
Go ahead and add some collagen to the mix to add some protein. In fact, I did this after taking the photos since I was low in protein for the day.
Collagen does not give you a huge amount of protein, but it is something. Another benefit to collagen is that it will help make this drink frothier after blending it.
Collagen
Collagen has a few benefits such as more muscle growth when lifting compared to those taking a placebo (1). It also has helped those with osteoarthritis (arthritis) and skin elasticity.
Make it a blended Cocktail
There is no ice in this keto pina colada, however, if you remember ahead of time you can freeze some of the bai drink. Then, blend everything in the blender.
Alcohol on Keto
This Pina Colada recipe may have no alcohol in it, but you may want it. I get it. Alcohol can be fun and after all, it's in a true pina colada.
Yet, can you really have alcohol on a keto diet? Yes, yes you can! Yet, there are a few things to keep in mind. By being keto, you will get drunk faster. Trust me, unlike my husband, did. He was not able to drive home after 2 beers. haha Also, weight loss may be harder for you if you are drinking too much. When you drink alcohol on any diet, your liver will processes the toxins first before any other nutrient, such as carb.
Tasteaholics wrote up an article explaining in more detail about alcohol and keto. They even give you insight into what drinks are more suitable for the keto lifestyle.
Rum and Keto
One quick note for you. Rum does have zero carbs. 🙂

The Key Ingredient
I am sorry to disappoint you that I took the easy way out in creating this drink. There was little creativity. Thanks to the magical recipe developers over at Bai drinks, I did not have to get creative. This company already had a drink that tasted like Pina Coladas. So, all I had to do was add cream to it! Easy peasy for everyone looking to avoid added sugars.
This price is for 12 total bottles.
My Favorite Blender
I absolutely love my Ninja! Around when I went off to college in 2004, I had the magic bullet blender. However, as I got older I wanted something stronger for my smoothies pre keto. Yet, I never found a blender that I was willing to pay for with more powder. At last, Christmas came and my mother came through for me! I got a set of Ninja gadgets.
Shown below is the blender that came with my new Ninja gadgets. I use this for my blended hot coffees every morning. I also use this for any cold blended drinks as well. Mine came with two cup sizes along with covers that you can close. We have been able to crush ice in this thing with no water. I was blown away the first time my husband and I tried it.
Along with this blender, I was given three different Ninja blenders. They are shown below but they are, a 40 oz food blender/processor, a 48 oz pitcher, and a 16 oz chopper bowl. The food processor is the next used tool I use from the Ninja line. In fact, I used it for my zero carb pie crust.
Other Keto Drinks to Try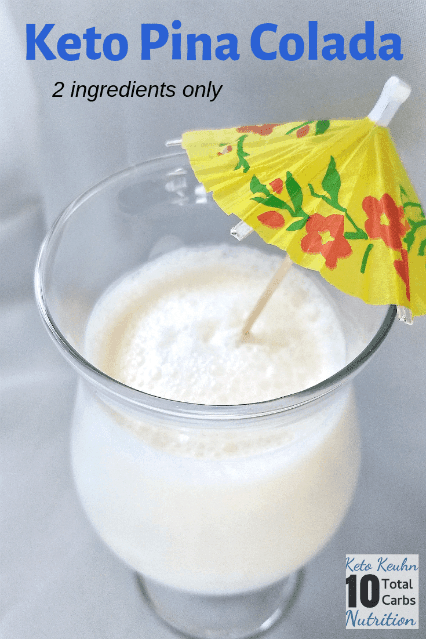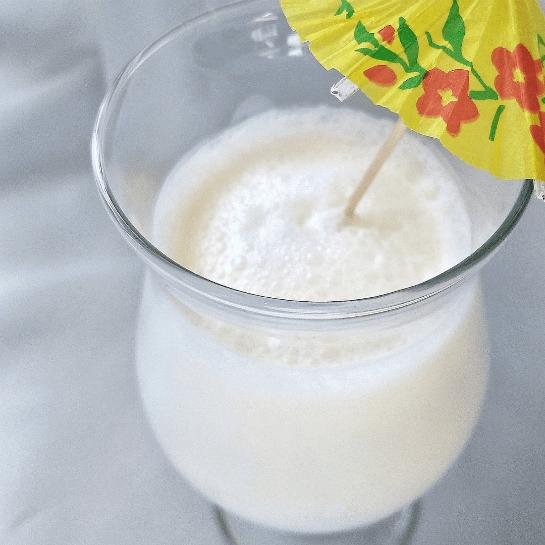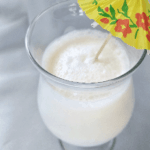 Print Recipe
Keto Pina Colada
Ingredients
12

T

2/3 C + 1 T Bai Puna Coconut Pineapple

6

T

1/3 C + 1T Heavy Whipping Cream
Instructions
Combine the two ingredients together and mix.

Enjoy!
Nutrition Facts (1 serving)
Calories: 297.6
Fat: 30
Protein: 0
Carbs: 6.9
Erythritol: 3.75 (In MyFitnessPal, I put this under fiber)
Net Carbs: 3.15
To log the recipe on MyFitnessPal search: Keto Keuhn Nutrition – Pina Colada
Adjusting Carb Count for Erythritol
If counting erythritol the carb count is 6.9 grams.