As an Amazon Associate I earn from qualifying purchases.
In order to make the Sugar Cookie Latte at home sugar-free, is very easy to do. You only need to purchase one special ingredient. This ingredient is Sugar-free sugar cookie syrup by Jordan's Skinny Syrups.
Jump to: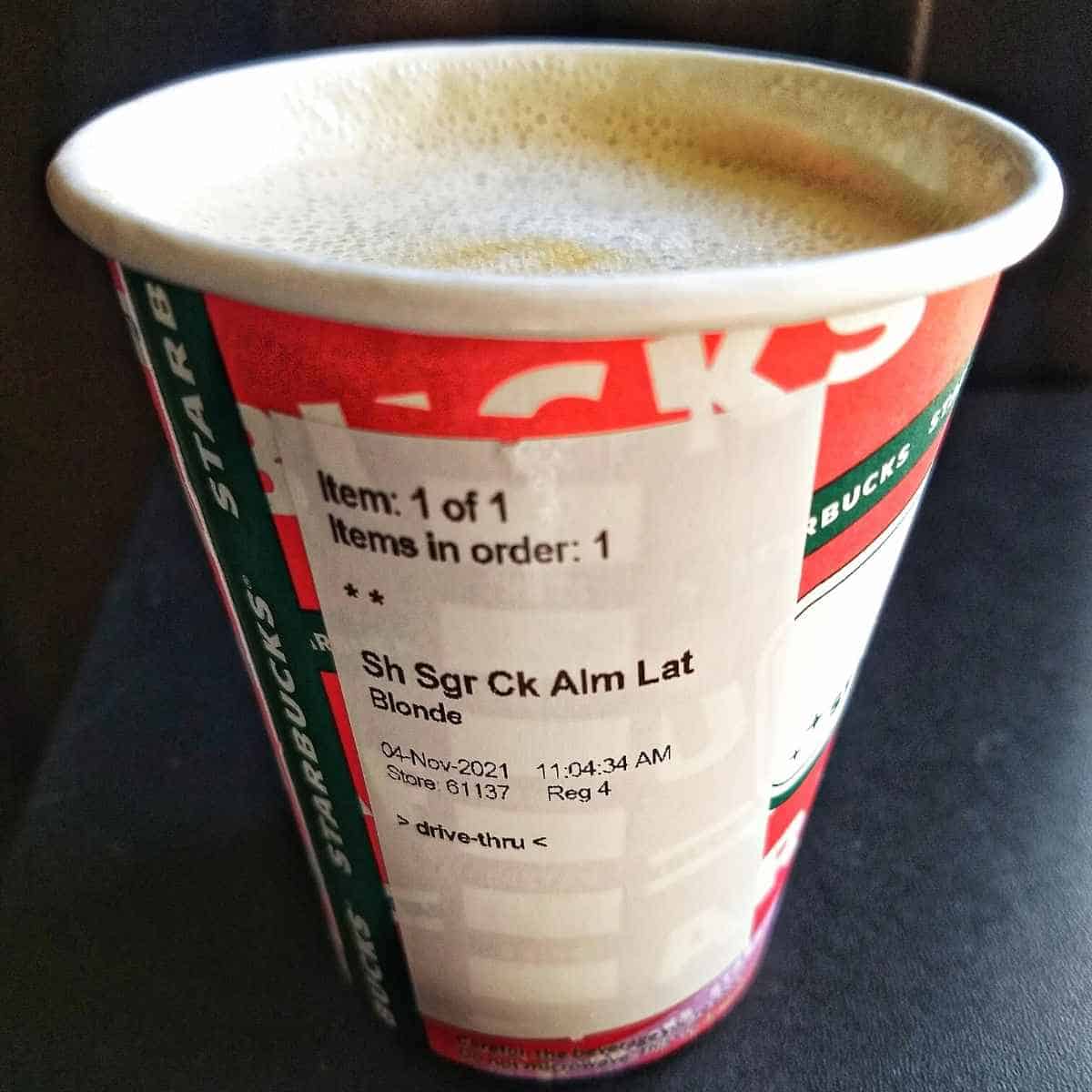 Making Espresso without a Fancy Machine
Drip Coffee Machine: For every 2 ounces of water, you will add 1 Tablespoon of medium-coarse coffee grounds.
Instant Coffee Grounds: Mix 2 teaspoons of instant coffee to 1 tablespoon of hot water.
1 shot of espresso is 1 ounce or 1 tablespoon.
Frothing Steamed Milk
Handheld milk frother: I absolutely love using my Zulay Kitchen Handheld Milk Frother with its really fast motor. It's also incredibly easy to clean. For these reasons I use this tool every time I need to blend my coffees or frothing milk.
French Press: To froth the steamed milk just keep plunging the plunger up and down until frothed.
Whisk: Add the milk to a heat-safe bowl. Tilt the bowl a little bit in your hands and whisk really fast until frothed.
Keto Iced Sugar Cookie Latte
To make a low-carb and sugar-free iced sugar cookie latte is easier than making the hot option.
Make 1 shot of espresso.
Place ice into a coffee cup.
Pour espresso on top of ice.
Add 1 tablespoon of sugar-free sugar cookie syrup to 7 oz of unsweetened milk.
Pour the milk over the ice and espresso.
Enjoy. 🙂
How much sugar is in an Iced Sugar Cookie Almond Milk Latte? For a tall size, there are 19 grams of sugar and 22 grams of total carbs.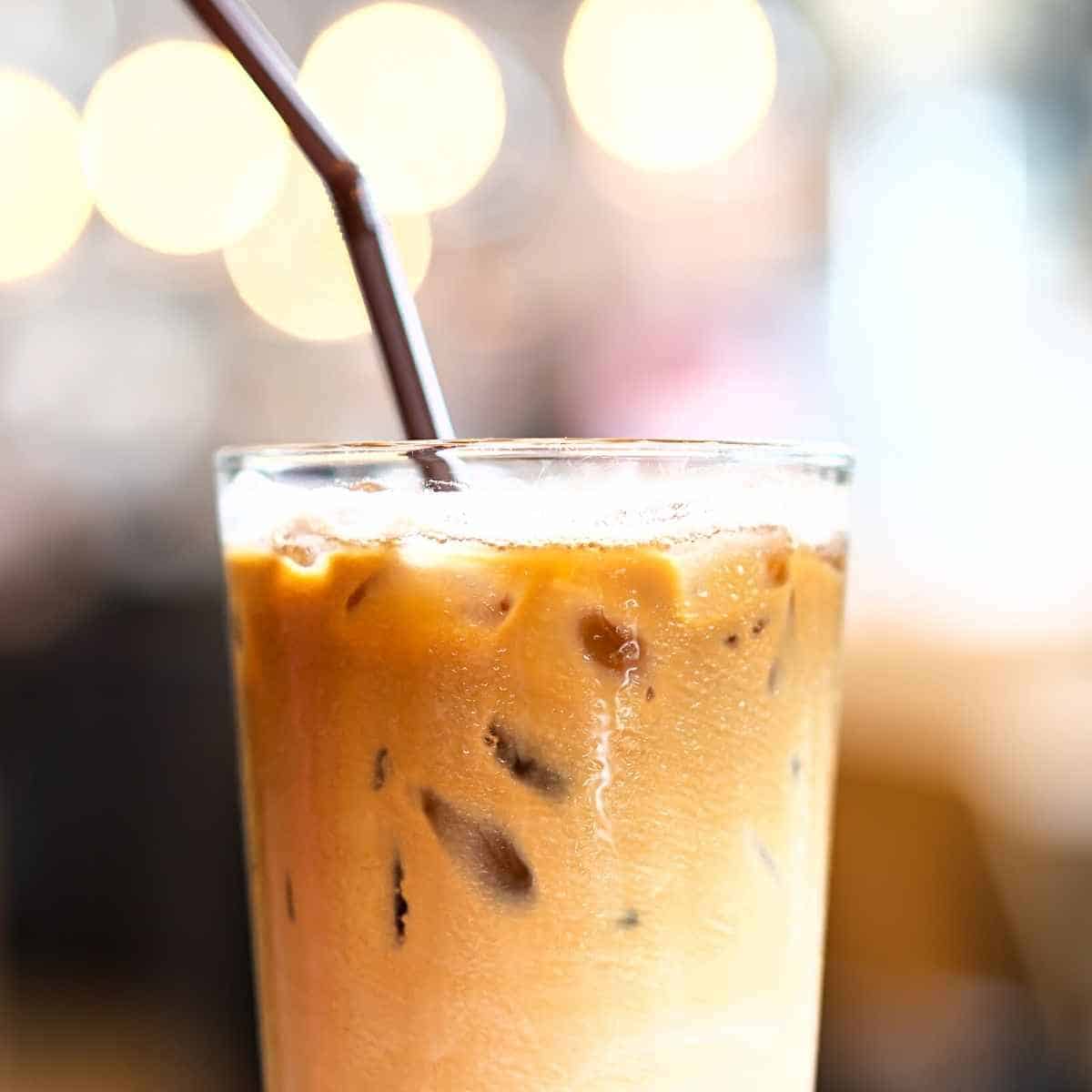 Common Questions
What is in the Starbucks Sugar Cookie Almond Milk Latte? The drink contains espresso, sugar-free almond milk, and sugar cookie-flavored syrup.
How much sugar is in a Sugar Cookie Almond Milk Latte? For a grande size, there are 27 grams of sugar and 32 grams of total carbs. In a short, 8 ounces there are 13 grams of sugar and 16 grams of carbs.
How do I order a keto Sugar Cookie Almond Milk Latte from Starbucks? There is no way to order a keto version of this drink right now. If you are okay with 13 grams of sugar you could always order a short size there.
Is the Sugar Cookie Latte vegan? Yes, this new Starbucks drink is vegan.
The Starbucks drink has red and green sprinkles. Where can I get keto sprinkles? You can purchase keto sprinkles from Good Dees on Amazon.
More Holiday Starbucks Drinks