As an Amazon Associate I earn from qualifying purchases.
Sadly, mangoes are not keto-friendly. Their carb count is too high with 50 grams of carbs for 1 mango (source).
To only consume 5 grams of carbs, you could only eat 1/10th of a mango. These 5 carbs will also be mostly all sugar carbs and very little fiber. One whole mango contains only 5.4 grams of fiber.
If you do choose to still purchase a mango, I would strongly suggest that you weigh out each small serving and then freeze each tiny serving. You can also give the rest to family members.
Carb Counts in Different Amounts of Mango
The chart below shows you how many carbs are in mangoes for weight and volume. As a general rule dried fruit per weight will give you more carbs. So consuming dried mango is not keto.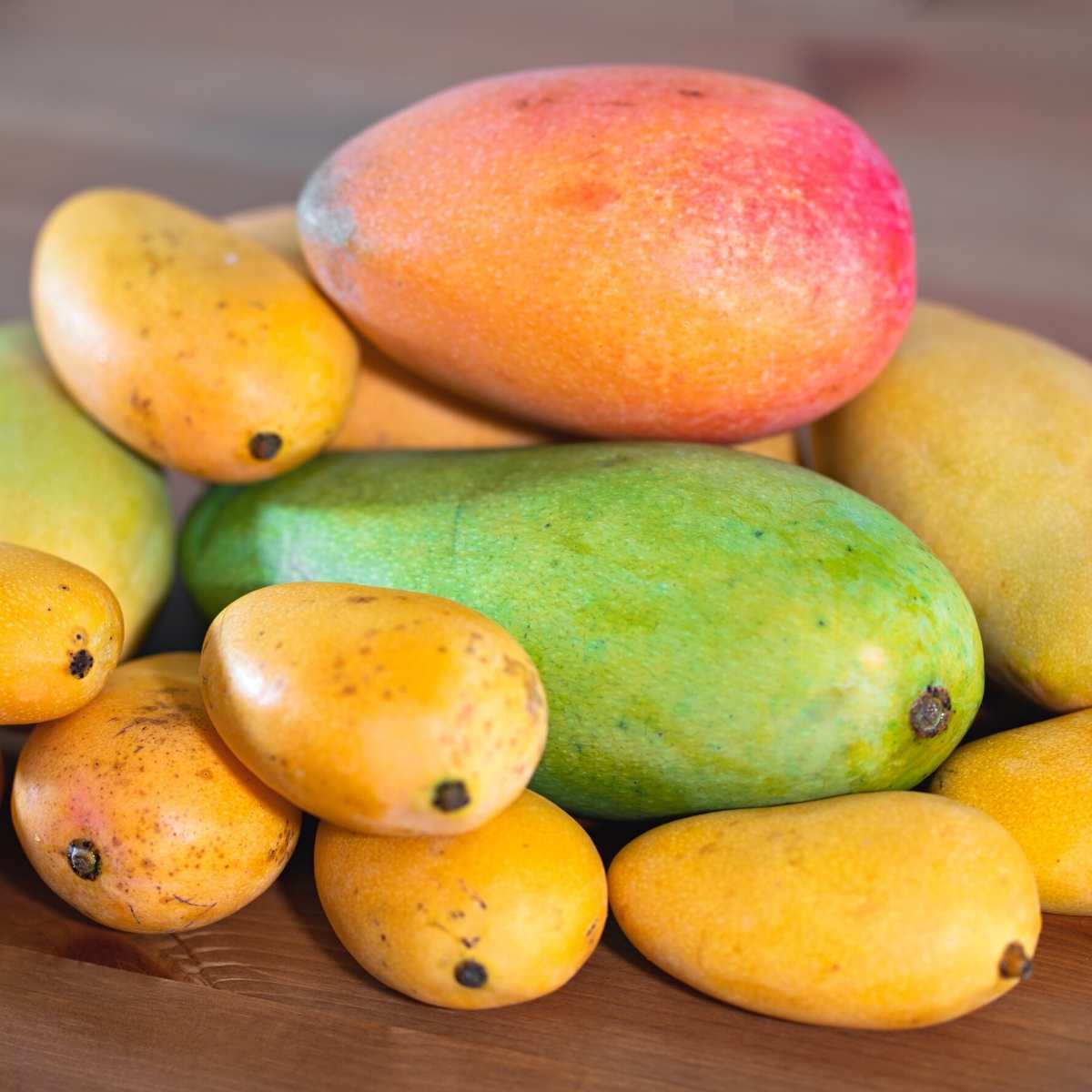 Green Mangoes
People also ask if green mangoes are keto-friendly. Green mangoes are not keto. There are two types of green mangoes. The names are Kent and Keitt mangoes. Both varieties still have too many carbs.
Red Mangoes
Red mangoes are not keto, as well. These are still too sweet.
Sour Mangoes
Sour mangoes are small unripped green mangoes. Sour mangoes are not keto, even if they are unripe fruit. According to Carb Manager, 1 sour mango contains 88.5 grams of total carbs.
Pickled Mangoes
For 1/4 cup of pickles mangoes, there are about 10 grams of carbs, according to nutritionix.com. I would say that pickled mangoes are not keto-friendly.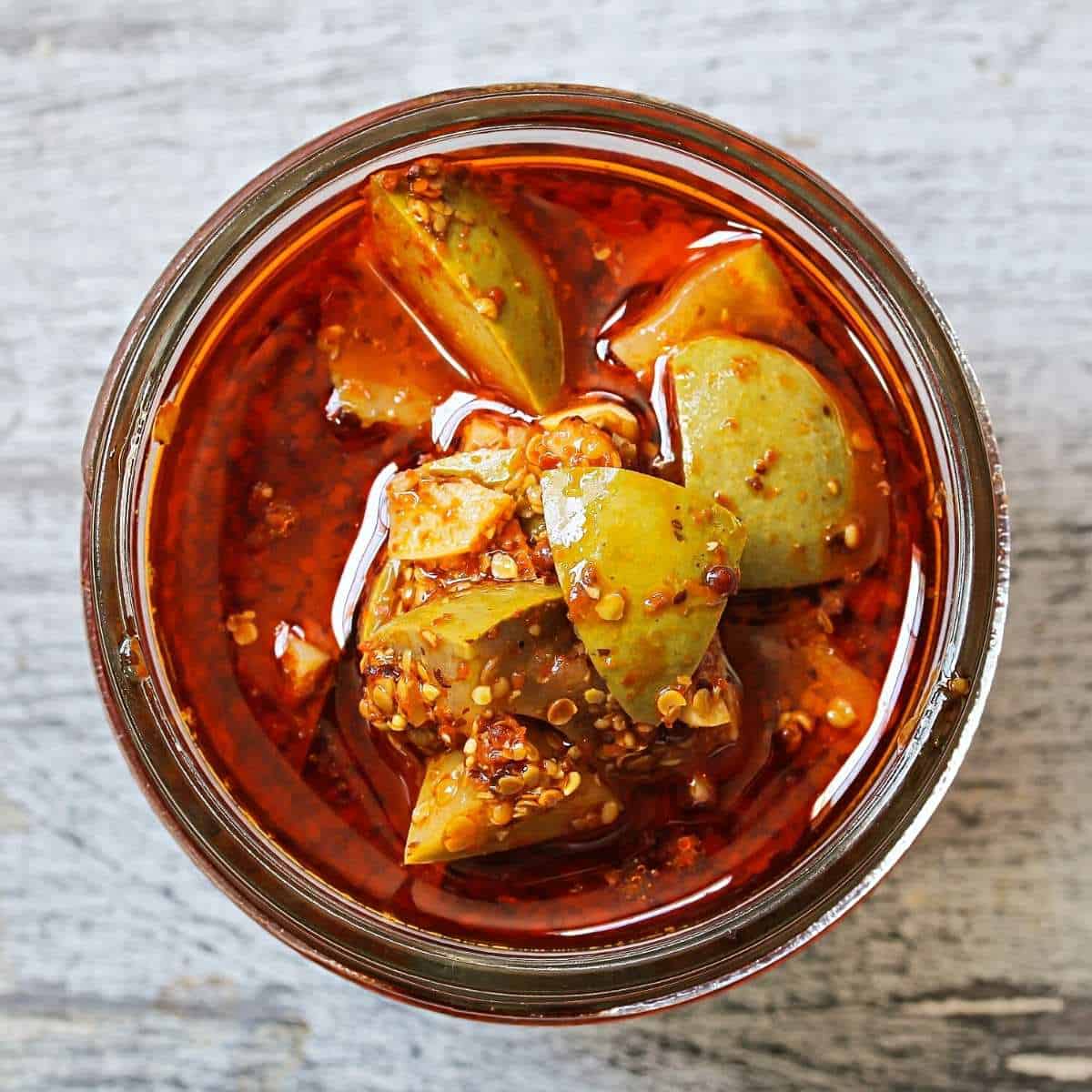 Mango Subsititutes
Just because you are eating a keto diet does not mean that you have to miss out on the flavor of mangoes though. There are keto alternatives that you can use to get your fix.
Below is a list of products that you can purchase to enjoy mango flavor on a ketogenic diet.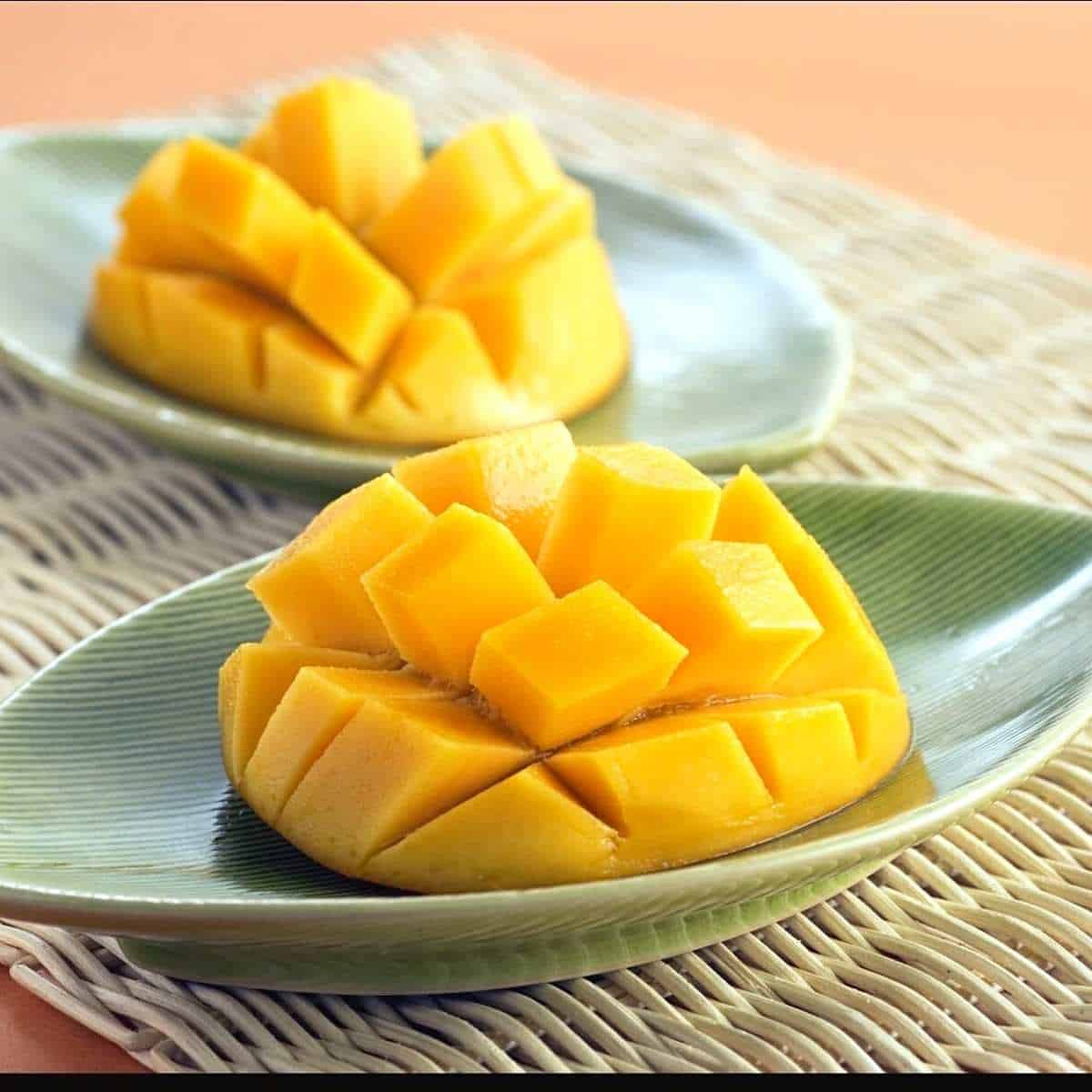 Make These Recipes into a Mango Flavor
Use my Lemon Mug Cake recipe with mango extract. Add in 1/8 tsp of mango extract and a few drops of monk fruit sweetener instead of the electrolyte mix I mention in the recipe.
I don't know how much extract you would need but you can play around with amounts in my Creamsicle Cheesecake recipe.
Add some mango extract to these Butter Cookies.
Keto Mango Recipes
Although mango is not keto-friendly, you may be able to get away with using real mangoes in a recipe if you eat very little mango. For each recipe below, make sure to check its carb count and see if it fits into your macros.
No-Bake Mango Cheesecake Bars: One bar in this recipe has 5 carbs and uses mango puree. You will also get 10 servings out of this dessert. You could even use berries instead of mango if you wish for this.
Low Carb Mango Bread: This recipe has 12 servings and uses 1/2 cup of sliced mango (source). This amount of mango has 14 carbs and when you divide that by 12, there are only 1.2 total carbs in each slice from the mango itself.
Mango Salsa: This whole recipe has 20 servings and each serving is 1 tablespoon. Each tablespoon has 1.6 carbs. Therefore, the carb count will be low enough for you to enjoy this with some salmon or even a burger topping.