As an Amazon Associate I earn from qualifying purchases.
Dunkin came out with this drink for the summer of 2022. Yet they are going to stop making it on August 17. Start now to learn how you can make it at home year round. Enjoy it sugar free or not.
This Brown Sugar Cream Cold Brew has flavors of brown sugar and cinnamon.
The cold brew coffee contains a syrup flavor of brown sugar and cinnamon. Then there is cold foam with brown sugar and a sprinkling of cinnamon (source).
If you were to purchase this coffee drink at Dunkin' you'd be consuming 28 grams of sugar, which is not great if you want to be healthy. Below is a sugar-free, low-carb, and keto-friendly recipe for this delightful cold brew.
Use the Jump to Links to get to the recipe easily.
Jump to: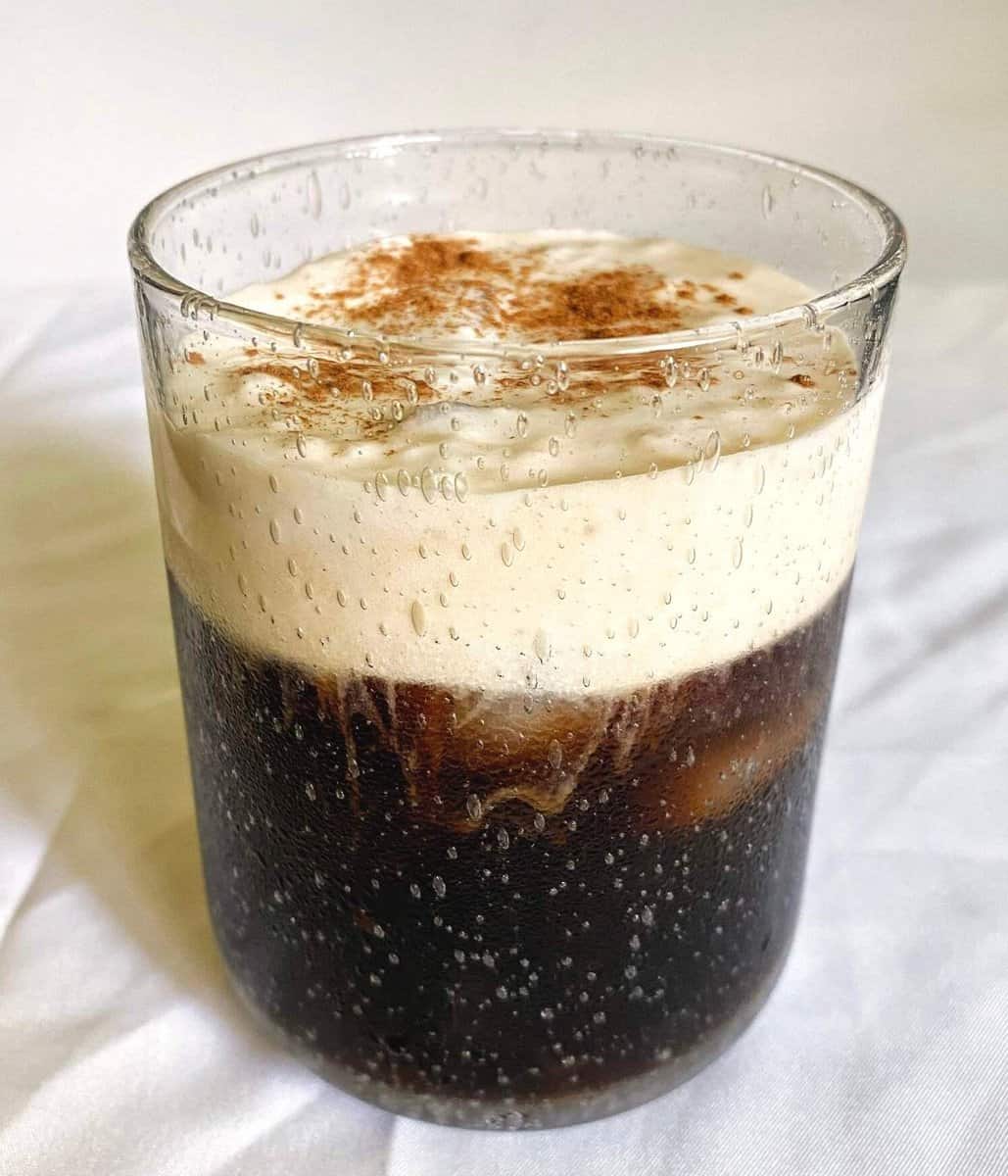 Ingredients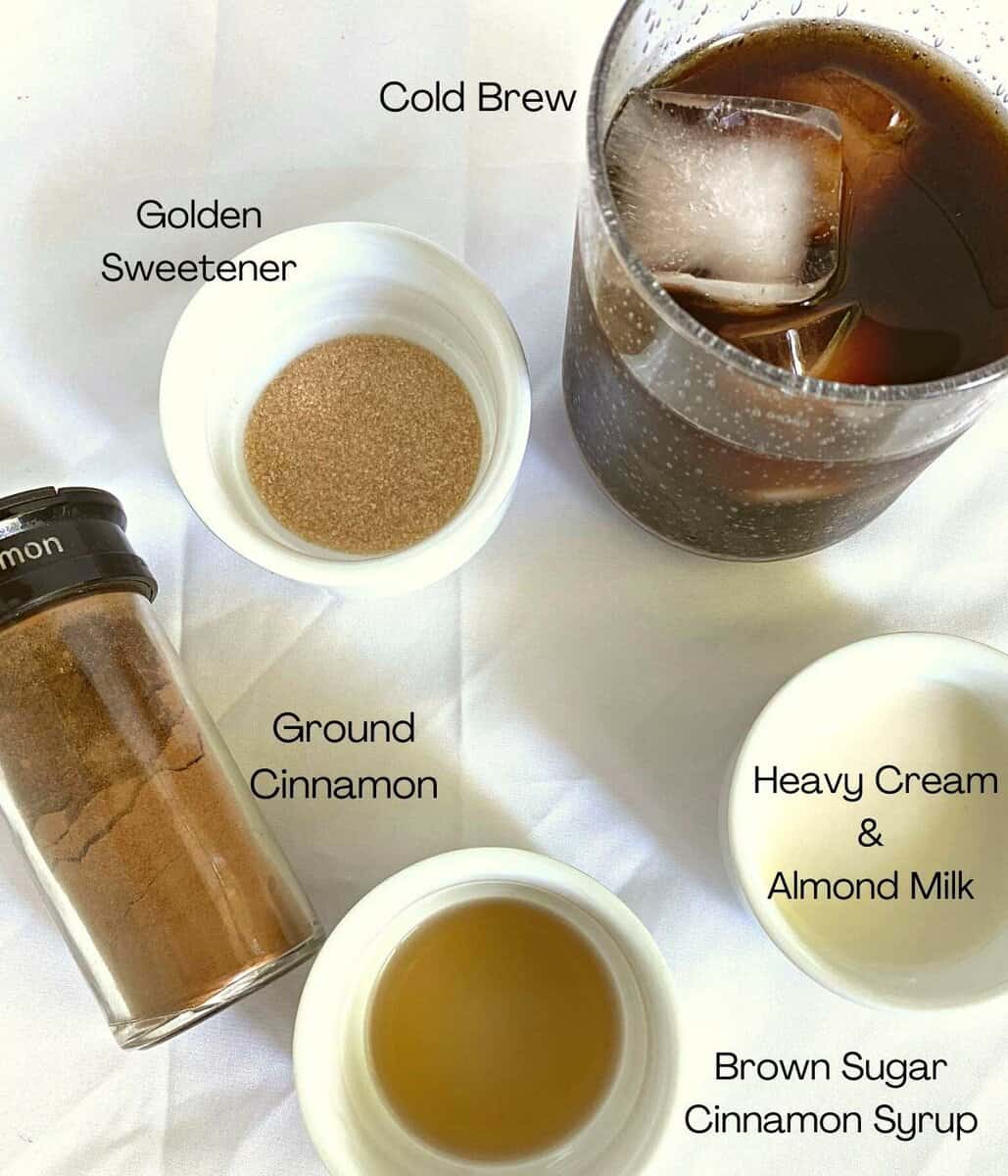 Heavy Whipping Cream
Unsweetened Nut Milk
Brown Sugar Cinnamon Sugar-Free Syrup
Golden Sweetener
Cold Brew
Ice
Cinnamon
See the recipe card for quantities.
Substitutions
Golden Sweetener - if you can't get this sweetener, you can use more brown sugar and cinnamon syrup. However, I have found that this syrup alone won't give the flavor of true brown sugar that well.
Brown Sugar and Cinnamon Sugar-Free Syrup - In place of this syrup, you can use the sugar-free golden sweetener and powdered cinnamon. Please note, that this replacement may not dissolve well in the cold brew coffee.
If you make the cold brew coffee at home, you could use the sugar-free brown sugar directly to make the coffee. Just add 3 tablespoons to the cold brew recipe in the next heading below.
Heavy Whipping Cream and Milk - Instead of using both heavy cream and unsweetened nut milk, you can use half and half instead.
To make a vegan brown sugar cream cold brew use a creamer that is non-dairy based. Such brands are So Delicious, Silk, Califia Farms, and Nut Pods. Silk has a dairy-free whipping cream that would be perfect for this drink. Pair this Silk product with a Nut Pod creamer.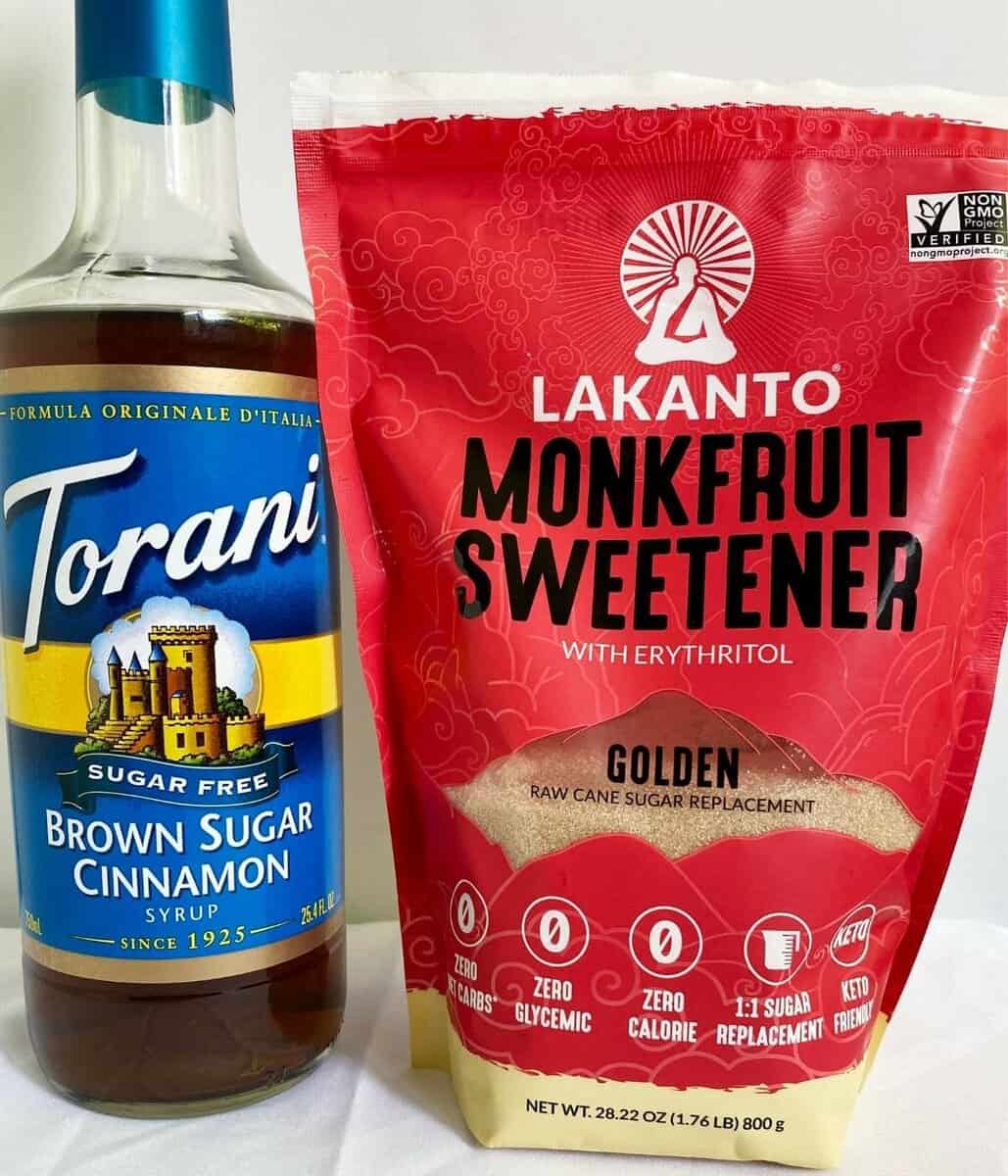 Making Cold Brew Coffee
You can purchase cold brew from the store or make your own with this easy recipe.
Put 1 cup of course coffee grinds in a picture then add 4 cups of cold water.
Place the picture in the fridge for at least 12 hours.
Strain out the coffee grinds and you are left with the cold brew coffee.
I like using a fine-mesh strainer and then adding a coffee filter in the mesh strainer to get the last tiny bits.
Tools for Frothing
My favorite tool is to use a handheld milk frother, as it's easy to clean, it's lightweight, and stores easily on my countertop.
Other tools can be used are an immersion blender, milk frother, a single-serve blender, or an electric hand mixer. You can also use a French press and keep plunging to create foam.
The last way is to use a mason jar. Close the lid and shake vigorously.
---
If you love these types of coffee drinks, check out my other ones below: