As an Amazon Associate I earn from qualifying purchases.
Banana Bread Breakfast
Anybody miss some bread in the morning or heck even in the day? Well, if so, I've got a banana bread breakfast meal plan just for you all.
Breakfast: Eggs and banana bread
Lunch: Cheeseburger
Dinner: Steak and veggies
To get just the banana bread recipe, go here.
Download the full chicken meal plan here–> Banana Bread Breakfast Meal Plan. In this meal plan I give the macros for each item listed, so you know exactly what I used and are able to adjust if needed.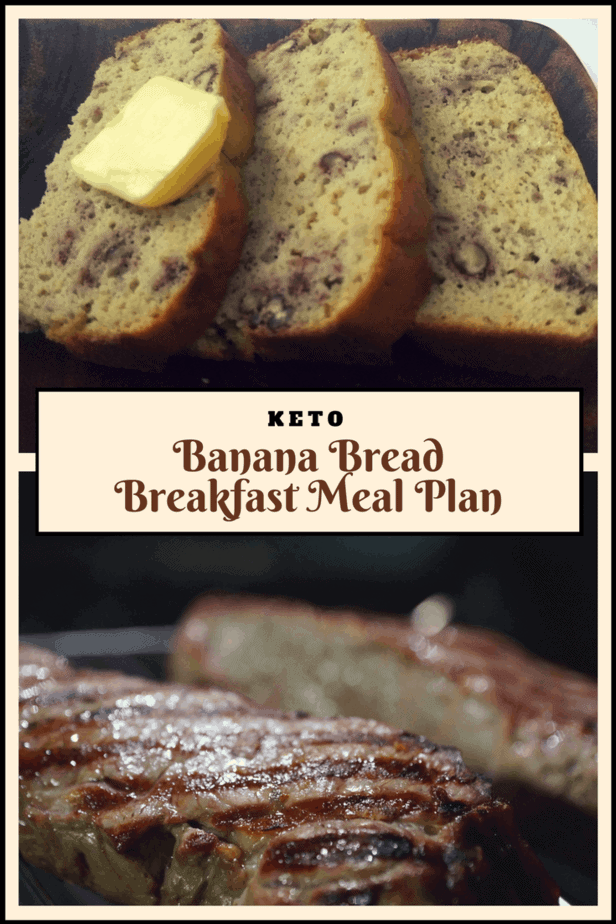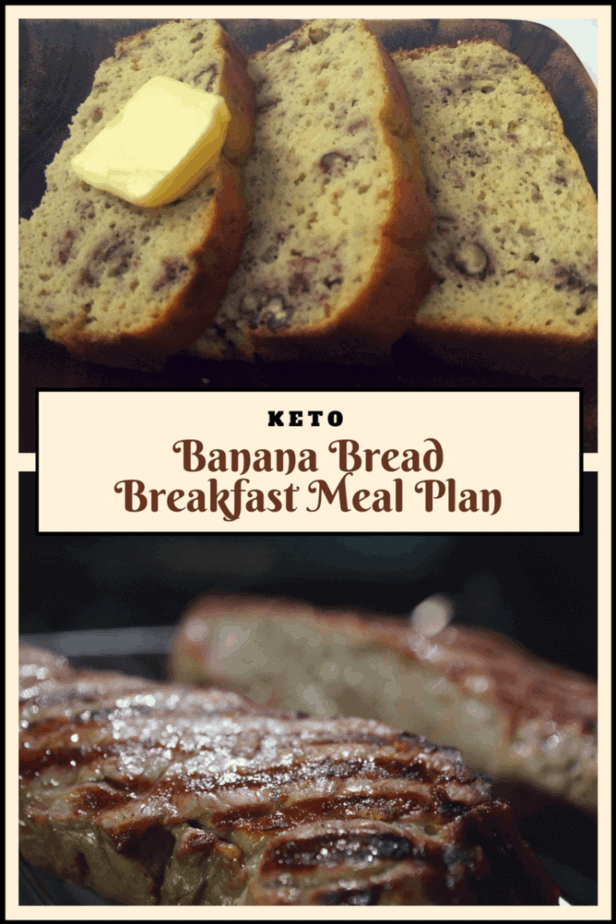 Some Ways to Change the Macros
Protein: If you want to add more protein and no fat, choose a type of steak with more protein compared to fat. Do this also for your ground beef for the hamburger. For those that want less protein, decrease the portion of the steak and or hamburger. Play around with fat percentages and portion sizes.
Fat: To add more fats, increase the butter, or coconut oil. You can also choose a fattier meat if you want more fats. If you want less fat, decrease the butter
For the non Ketoers in Your Life
Breakfast: If you wanted to, you could make a banana bread just for them. Yet, in my house, I'd just make them eat the keto bread. For those that would really want carbs, they could always just have some toast. Make your life easy. 🙂
Lunch: Easy way to add carbs would be to add a bun.
Dinner: Roast some potatoes in the oven. We always roast veggies on a cookie tray with aluminum foil. Then we add some oil with salt and pepper. We ad the aluminum foil so there is an easy cleanup. Another way to add carbs to this meal could be to make some rice or even quinoa.