As an Amazon Associate I earn from qualifying purchases.
On October 7th Hellmann's tweeted "Mayo in your coffee." and it's been trending on Tik Tok.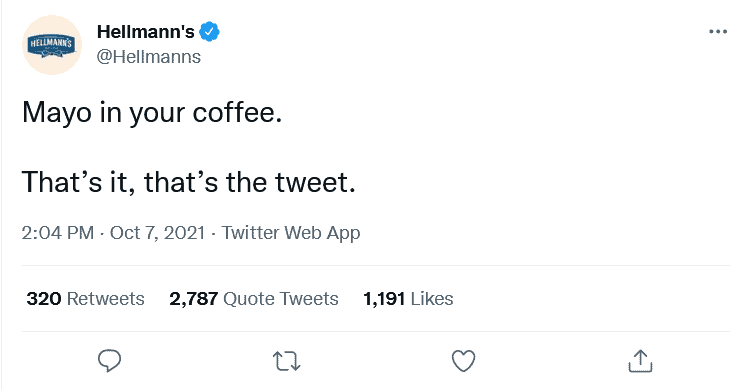 It reminded me of when people thought putting butter in coffee was crazy. I thought both trends were not me. 10 years later I love butter in my coffee, so I had to try mayo in my coffee.
When I first tried butter in my coffee I made a rookie mistake and did NOT blend the two together. After starting a keto diet, I soon realized that it's 100% a lot better when you blend the two together. So this time with the mayo coffee trend, I blended the two ingredients together.
After doing some research I saw that 10 years ago, someone on Reddit asked if others added mayo to their coffee. Crazy how this was mentioned then.

The verdict? It wasn't terrible at all. It gives a slight flavor of the mayo. So if you don't like mayo, you may not enjoy this trend. However, give a shot.
Best Mayonnaise for Health
The best mayo for your health is when it uses all avocado oil. Primal Kitchen has mayo like this.
Your typical mayo at the store will mostly use vegetable and soybean oil. Some brands have started to use olive oil as well. However, if you see if the mayo says it uses olive oil, you will also see that it also uses soybean or vegetable oil with it.
As a general rule, we do not want to consume a lot of vegetable and soybean oils due to their omega 6 fat content. Omega 6 is fine but when someone consumes too much of it, like most Americans, it tends to lead to health problems. (source)
Olive oil is a better oil to consume compared to a bunch of soybean oil or vegetable oil. Avocado oil is also great with its being full of monosaturated fats. (source)
A typical formulation for commercially made mayonnaise (not low fat) can contain as much as 80% vegetable oil, usually soybean but sometimes olive oil. Water makes up about 7% to 8% and egg yolks about 6%. Some formulas use whole eggs instead of just yolks.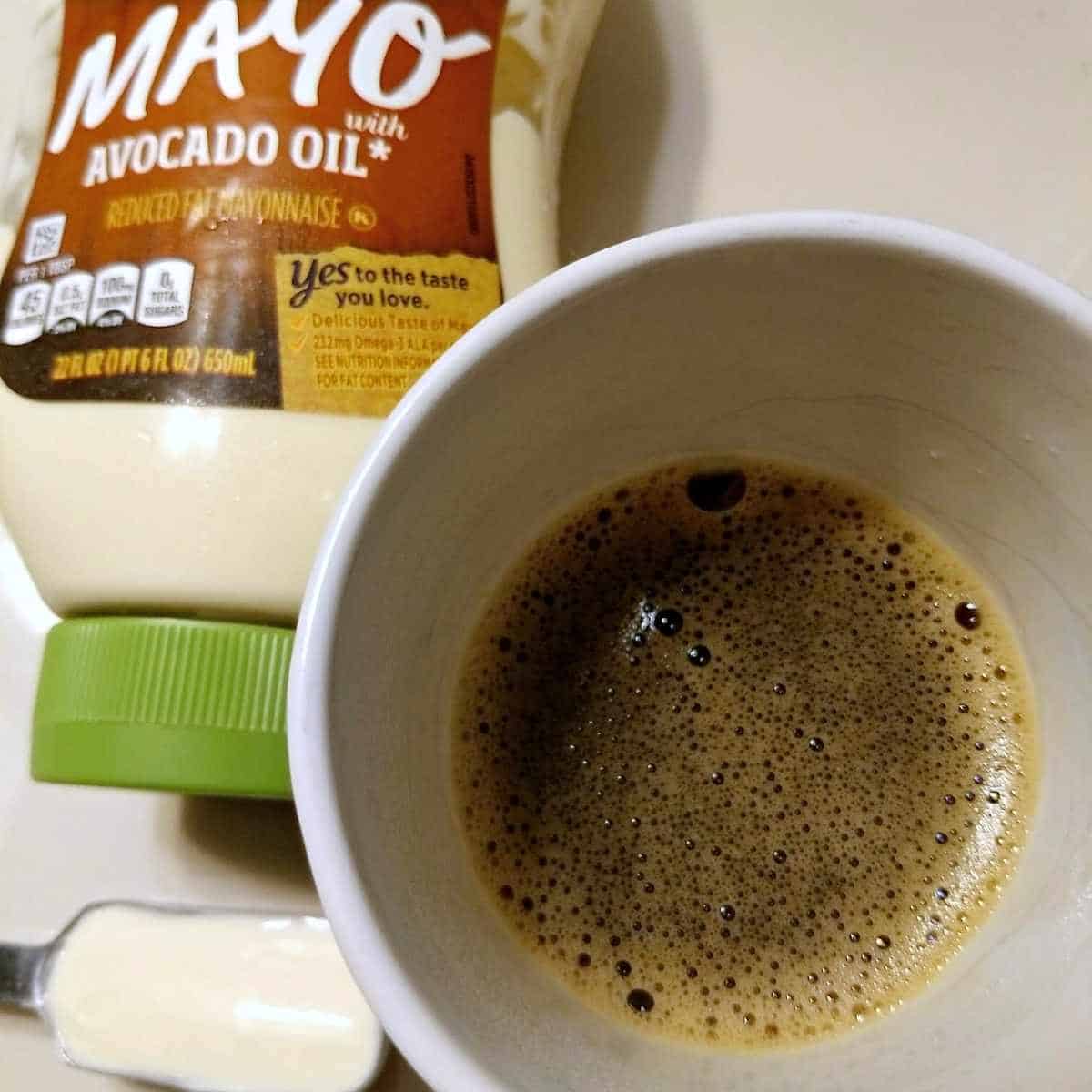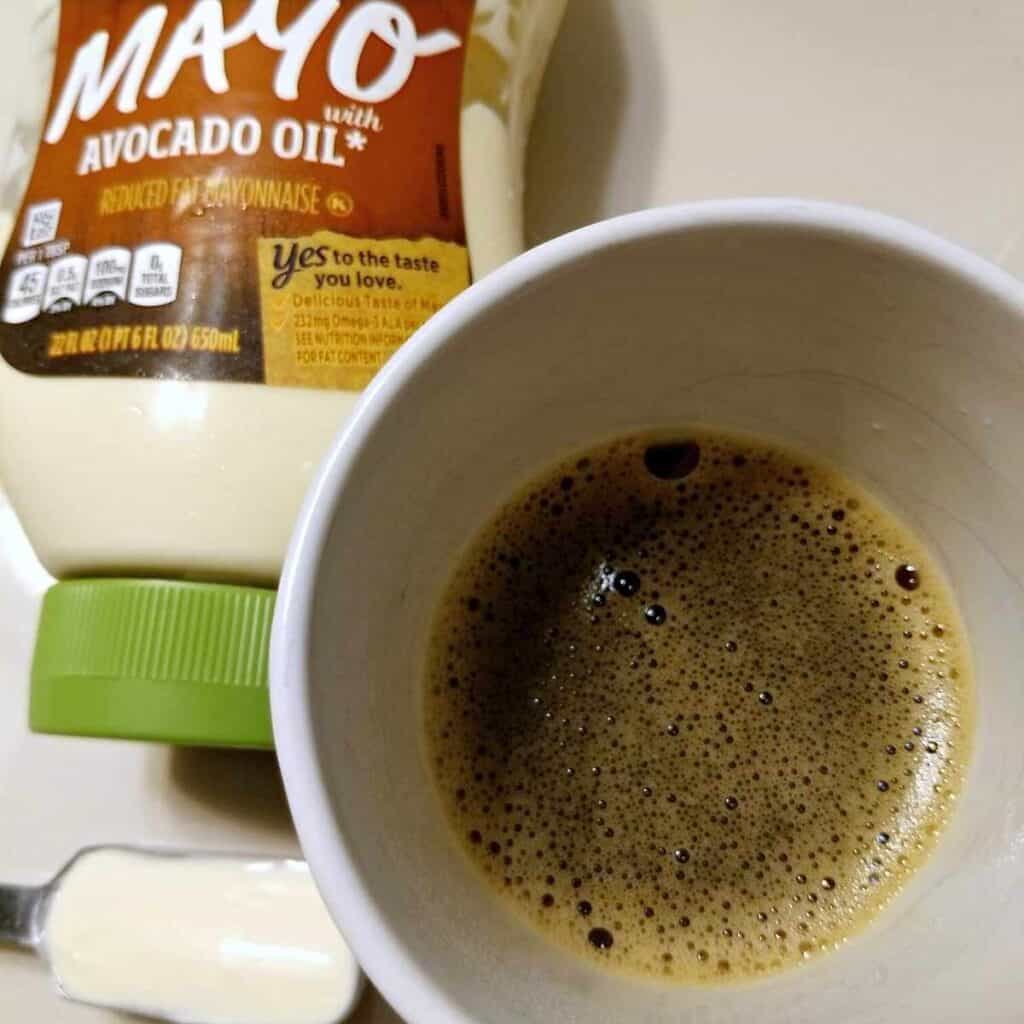 Additions or Substitutions
If you don't like mayo in the coffee on its own, try adding in some heavy whipping cream as well. I found that I enjoyed the coffee more when a tablespoon of heavy cream was added.
Other Fats to Add-In or to Replace the Mayo With
MCT Oil (If you never had MCT oil before start with only 1/2-1 teaspoon.)
Coconut Oil
Butter
Cacao Butter (this provides a white chocolate taste)
My Favorite Milk Frother
I absolutely love the milk frother from Zuley Kitchen.
More Keto Coffee Recipes