As an Amazon Associate I earn from qualifying purchases.
This list of things to dip into guacamole is perfect if you are eating a low carb or keto diet. Some items are typical such as chips and veggies, but there are a few different ideas such as steak or a quesadilla.
Low Carb Vegetables
There are many veggies that you can use. You can slice them, make sticks, or even make some into chips.
Sliced Bell Peppers
Celery Sticks
Broccoli
Cauliflower
Jicama
Cucumbers
Mushrooms
Green Beans
Zucchini
Radishes
Beef Jerky
Dried beef is a perfect snack on it's own but it would also be amazing in some guacamole. Easy way to get more protein in for the day.
Bacon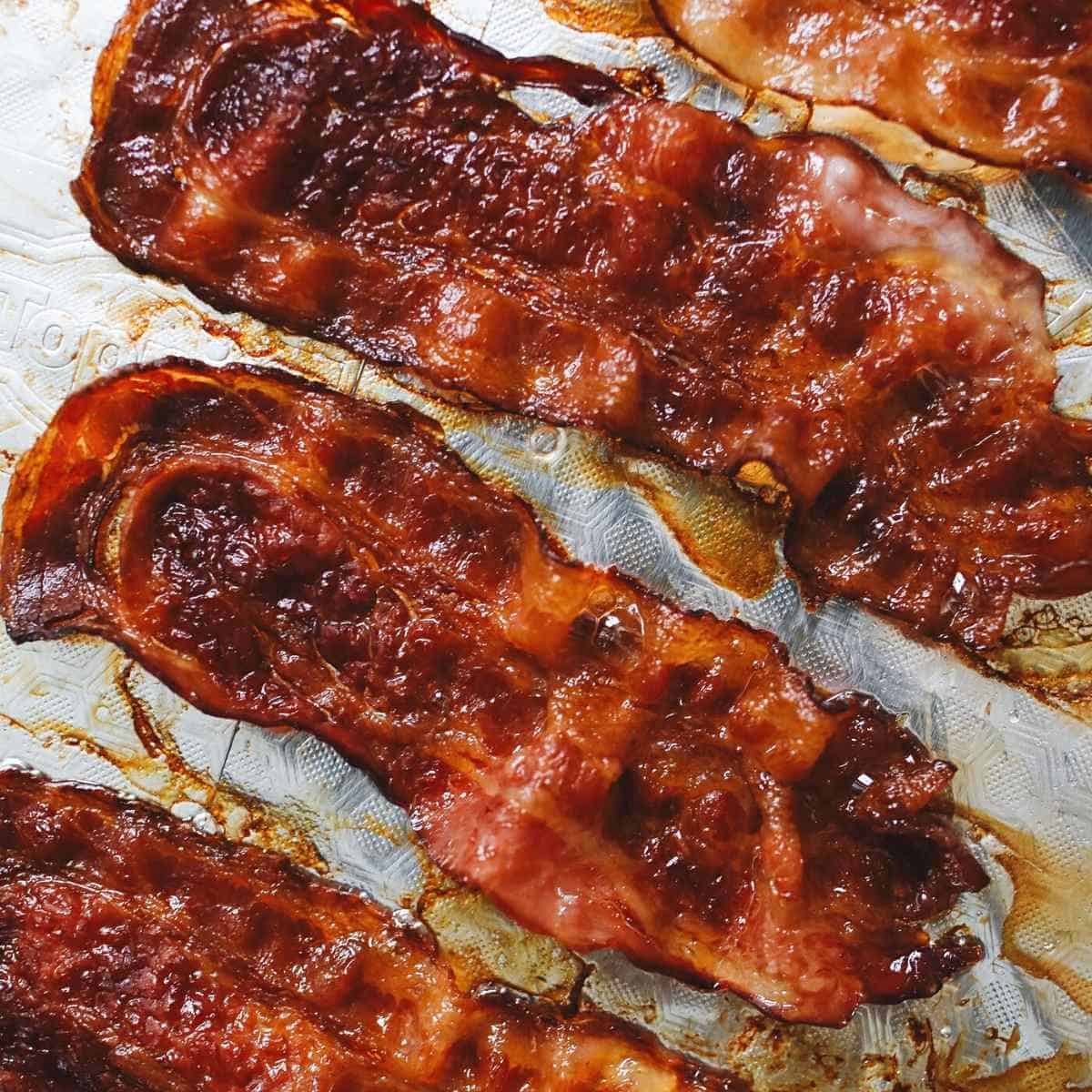 Buy some thick cut bacon and crisp is up in the oven for a perfect chip for dipping.
Lay bacon down on a baking tray with edges. Then place in oven on 400 F until crispy. Start with 10 minutes and go from there. I've even had the ovenn set to just 350 F before.
Fathead Dough Crackers
Fathead dough is known for pizza crust, but you can also make crackers out of this recipe as well. Give this fathead dough cracker recipe a try.
Low Carb Wraps made into Tortillas
Buy some keto-friendly wraps and slice them into triangles. Then toss them on a baking sheet and crisp them up in the oven. Check out this 7-minute Baked Tortilla Chip recipe.
Brand's of keto wraps: Julian Bakery, NUCO, Mission Carb Balance, and Lavash Bread. Link to Amazon's search results.
Cooked Shrimp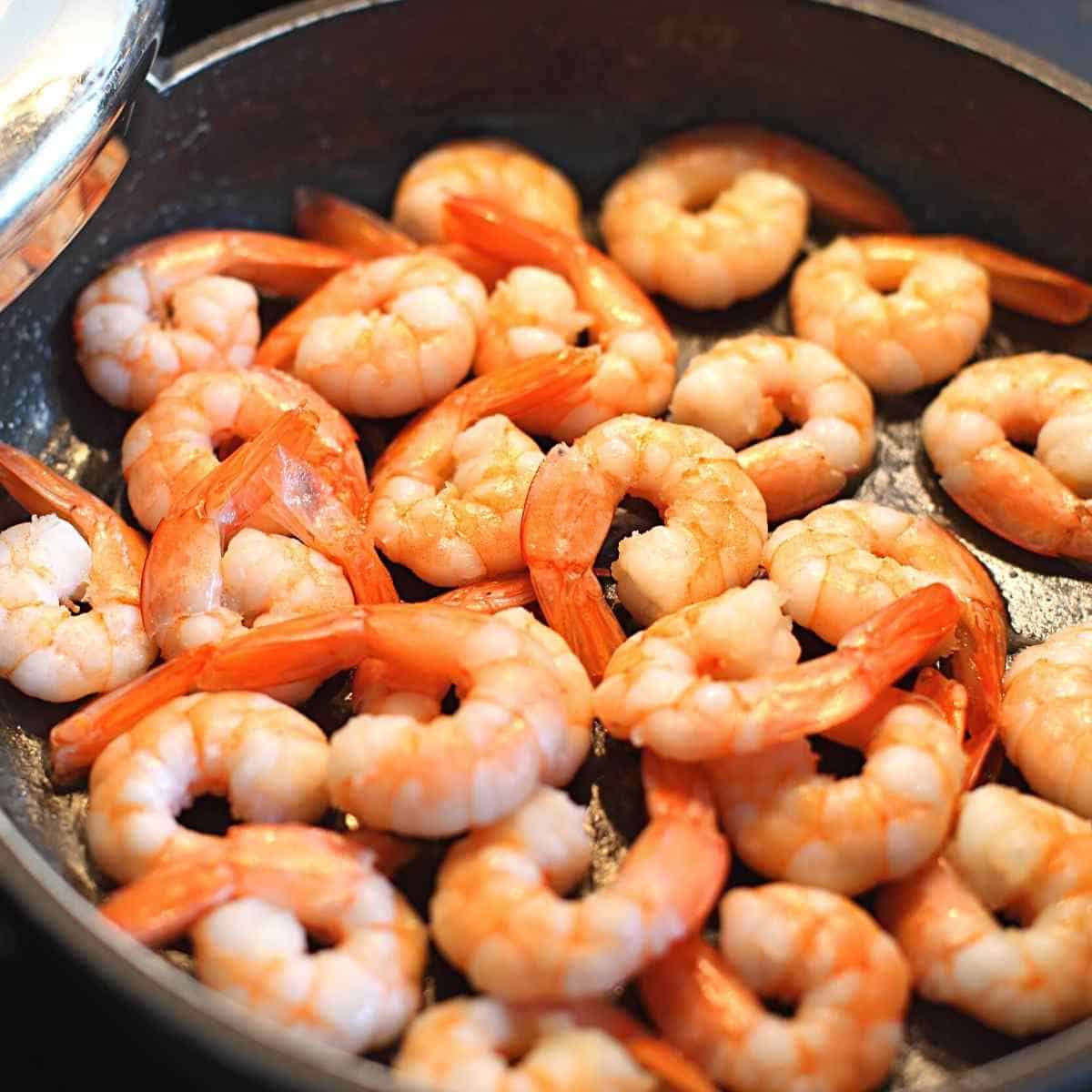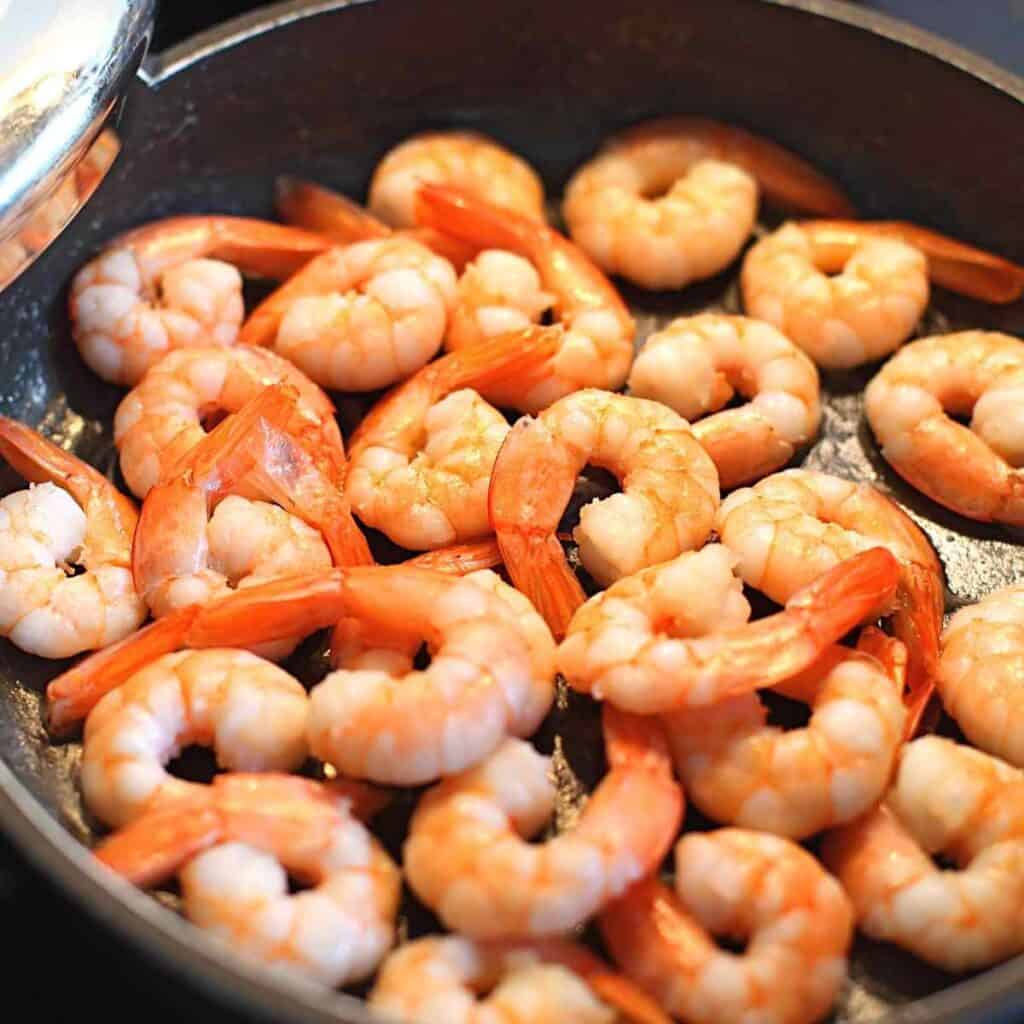 Instead of cocktail sauce for shrimp, dip the into some guacamole goodness.
Quesadillas
Make a meal out of this dip. Make a quesadilla from low-carb wraps and then slice them up so it's easy to dip the quesadilla. A favorite wrap to use for them would be Egglife Wraps. They are zero carbs.
Slices of Cooked Steak or Chicken
This may sound unusual. But why not give it a try? If you have left over chicken or steak from the night before, use it in your dip.
Veggie Chips
Make chips from veggies. Doing this might be easier than you think.
Check out these recipes for veggies. Radish Chips. Zucchini Chips.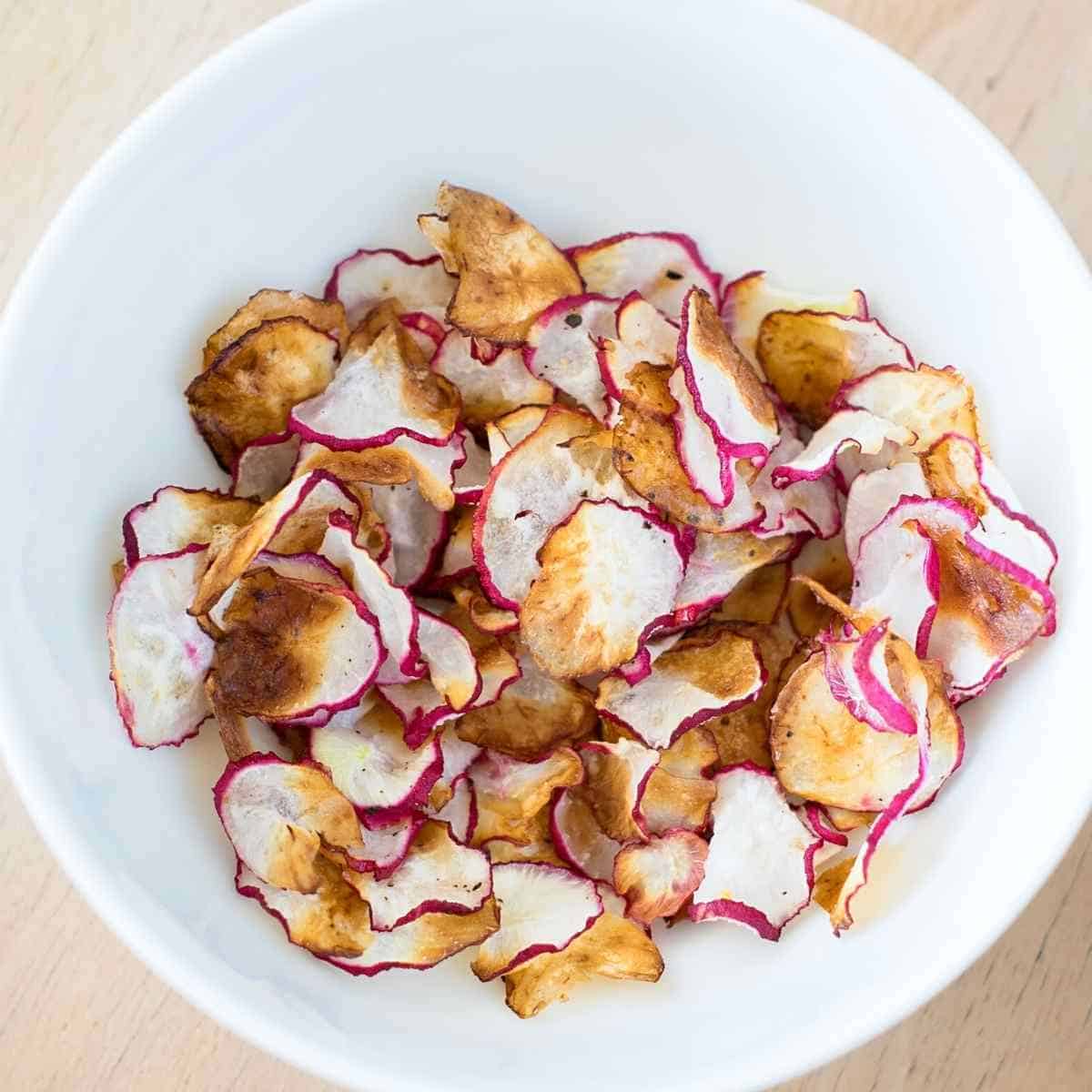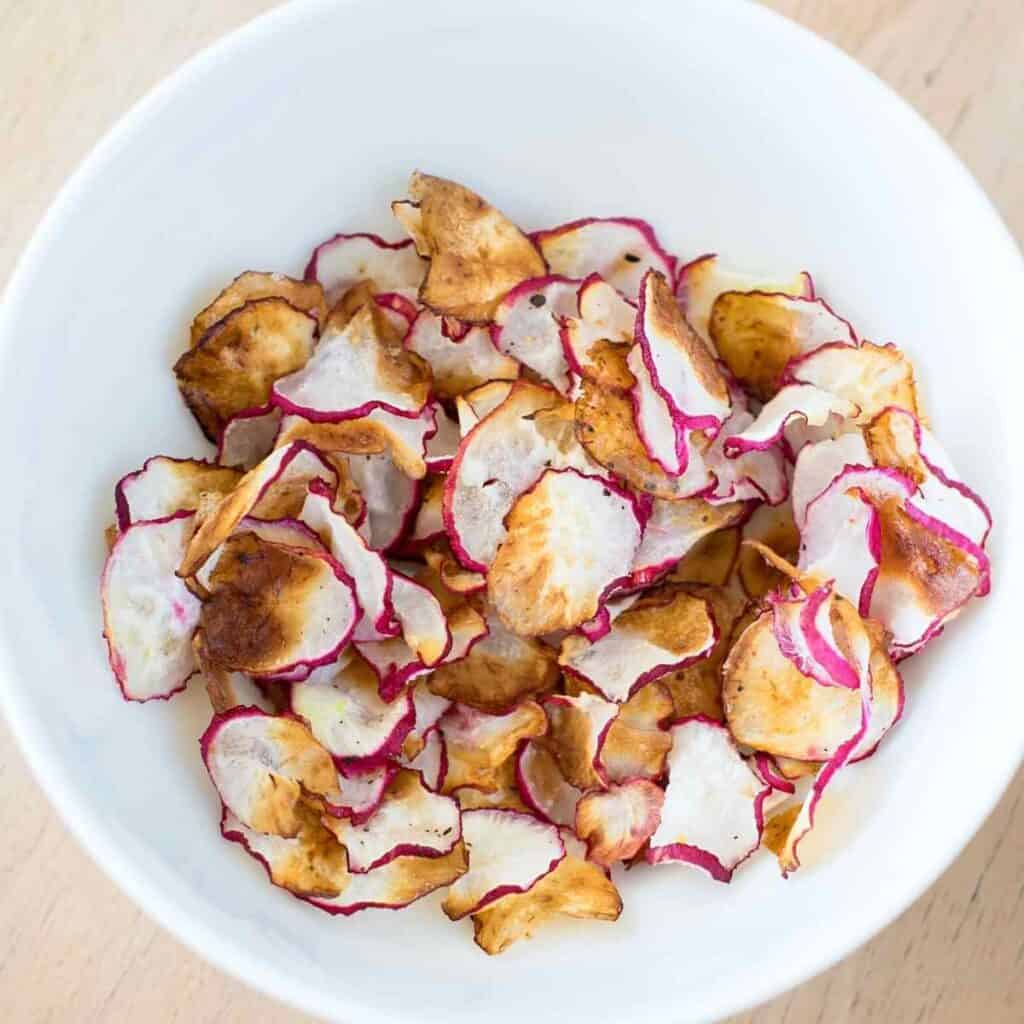 Tacos
Instead of putting guacamole dip into your taco, dip instead and load it up on every bite.
Fries
Yes, I said fries. Have you made keto fries yet? Give this bread/potato-like fries recipe a try. You can also make fries out of jicama too or slice up zucchini into fries.
Hot Dogs
Alright, this option is out there, I know. However, mix things up a bit and give it a try. It's similar to using slices of cooked steak or chicken. 🙂
Avocado Chips
Get some extra avocado in with making chips out of them. Give this chip recipe a try.
Pork Rinds
Pork rinds are perfect to use for any dips.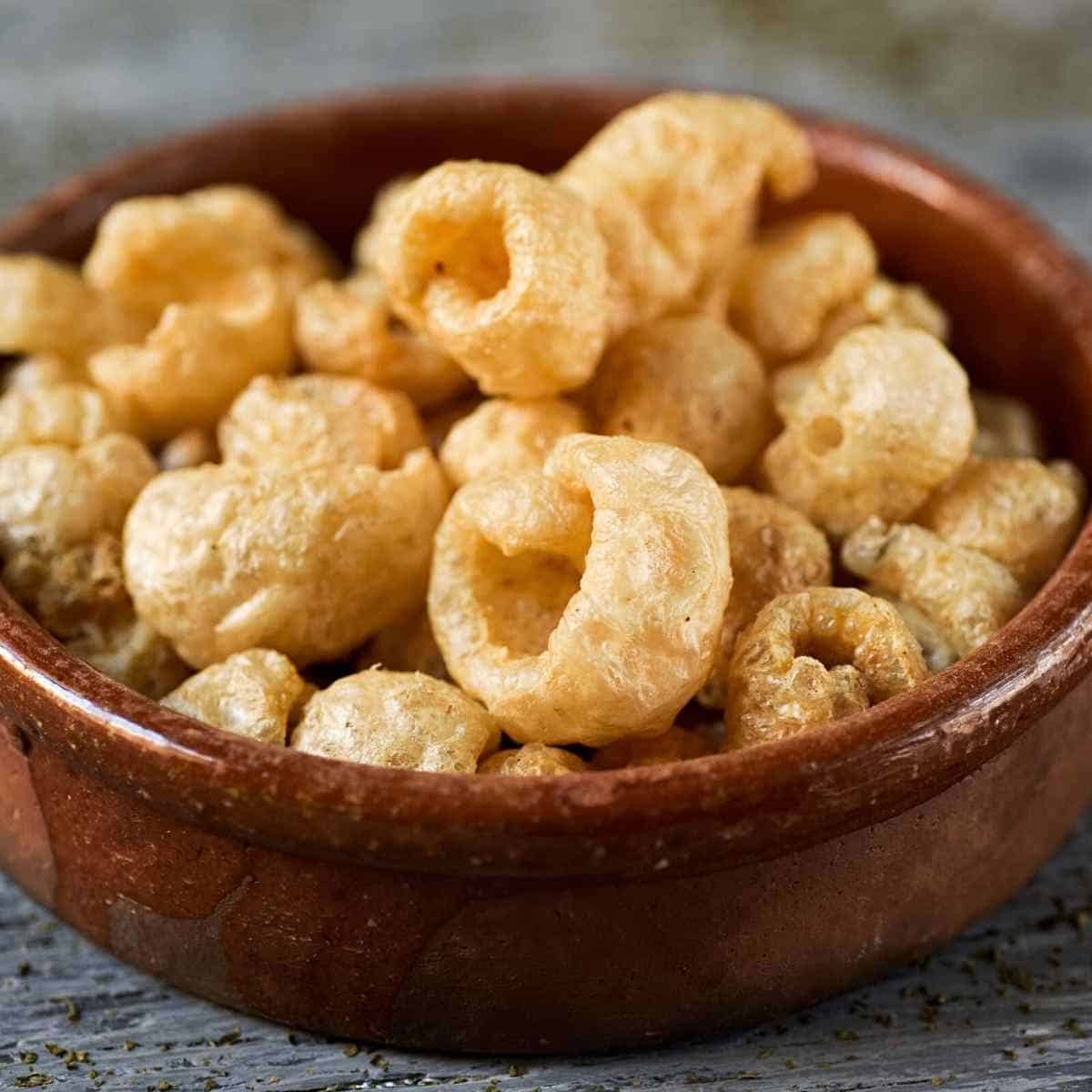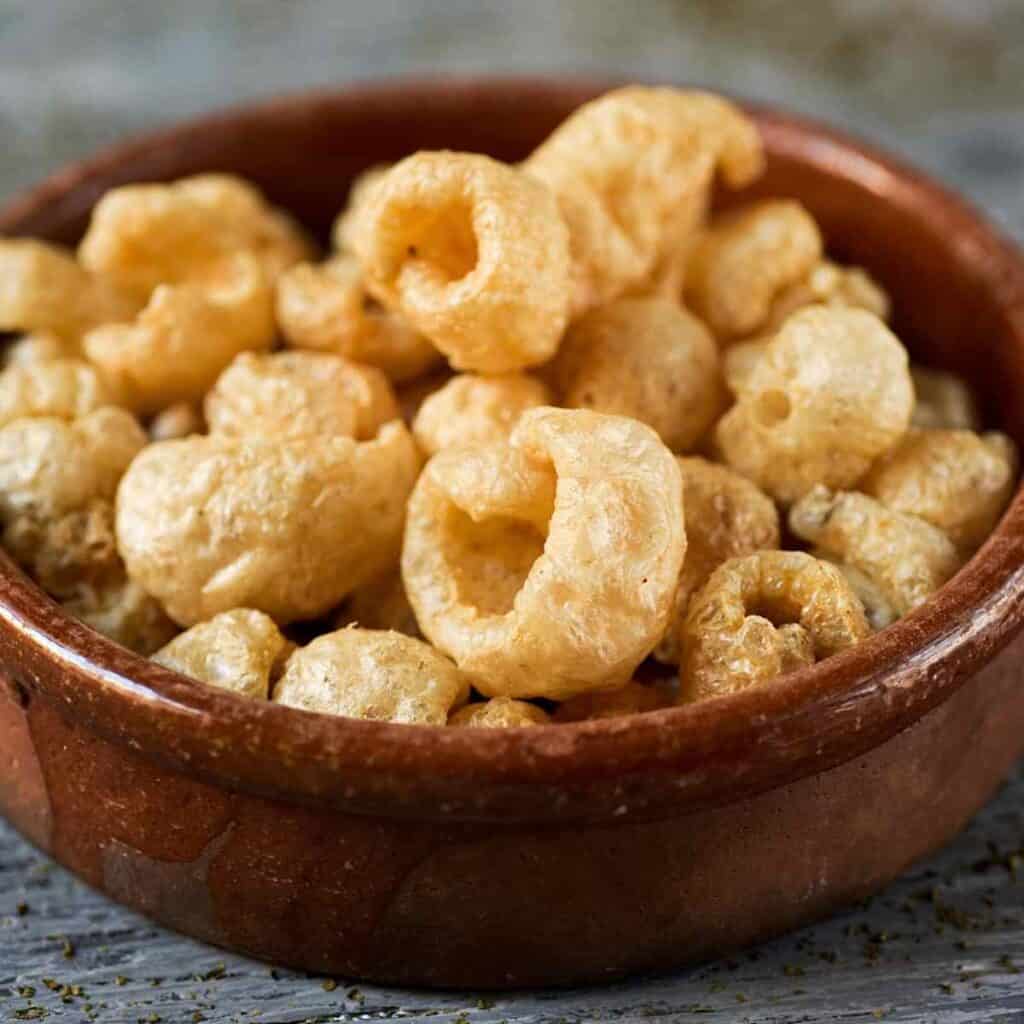 Flackers
Flackers are chips or crackers made out of flax seed. You can purchase these online or at most grocery stores.
Cheese Crisps
You can purchase these from brands like Cheese Whisps or Parm Crisps. Or you can make your own with any cheese. In fact, I have a feta chip recipe that you can make in the microwave.
Quest Chips
Quest chips are one of my favorite chips to purchase locally. They have over 5 flavors to choose from and 2 types of chips, original and tortilla. Quest chips on Amazon.
2 Ingredient Crackers
The recipe from The Big Man's World has a great recipe that uses almond flour and cheese for its main ingredients for crackers. Give these a try if you have these basic keto items.
A Finger
I'm not telling you to eat your finger here, just to be clear. 🙂 If you don't have anything on hand that you want to use and you don't want to get a spoon or fork dirty, just use your finger. Easy clean up. 🙂
Pepperoni Chips
Just like cheese, you can easily make chips from peppersoni slices or cold cuts, like salami.
To make pepperoni chips, place a paper towel on a plate and layout the pepperoni. Cook for 30 seconds and check to see if they are crispy. If needed add more time in 15-second intervals. As a general rule, times will vary depending on your microwave and how thick or thin your slices are.
Julian Bakery Keto Thin Crackers
If you don't want to bother making keto crackers, these thin crackers that you can purchase are great. For 6 crackers there are 3 total carbs and 2 grams of fiber.
This company also has some othere great keto snacks as well.
Chicken Skins
Chicken skins are an amazing snack and great for dipping into anything!
To make chicken skin chips, get a baking sheet and lay out aluminum foil for easy clean-up over it. Then layout your chicken skins and add any seasonings you want. Preheat the oven to 400 F. Cook for 10 minutes. If they are not done add more time. Each oven will vary. You could even make these in the air fryer.
How to Make Guacamole
As a general rule when I make guacamole I just toss ingredients together until it tastes good. Typically I'll have 2 avocados, a handful of diced onions, a couple of cherry tomatoes chopped, with seasoning of garlic and onion powder with some salt and pepper. If you want to help the dip from browning, add some lemon juice.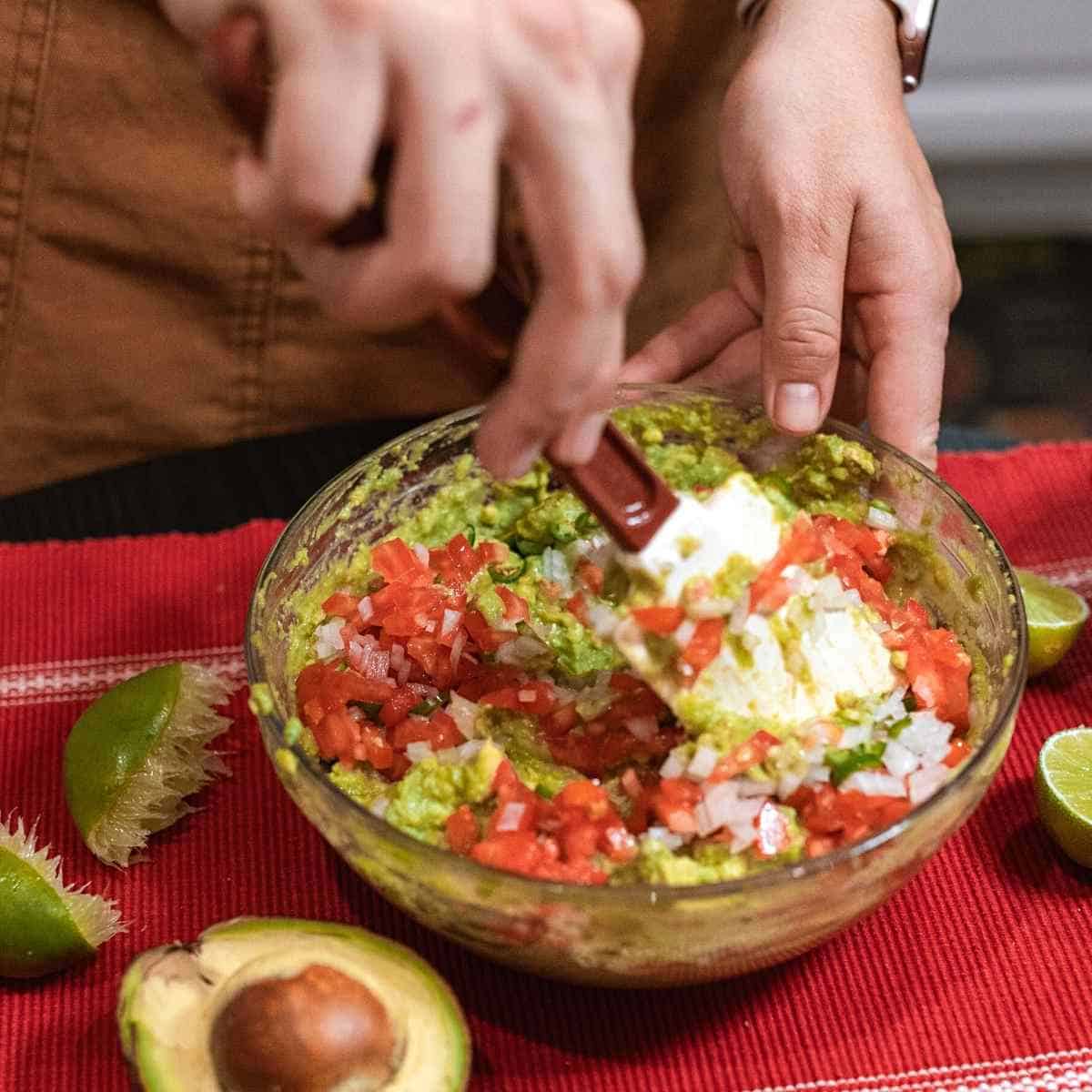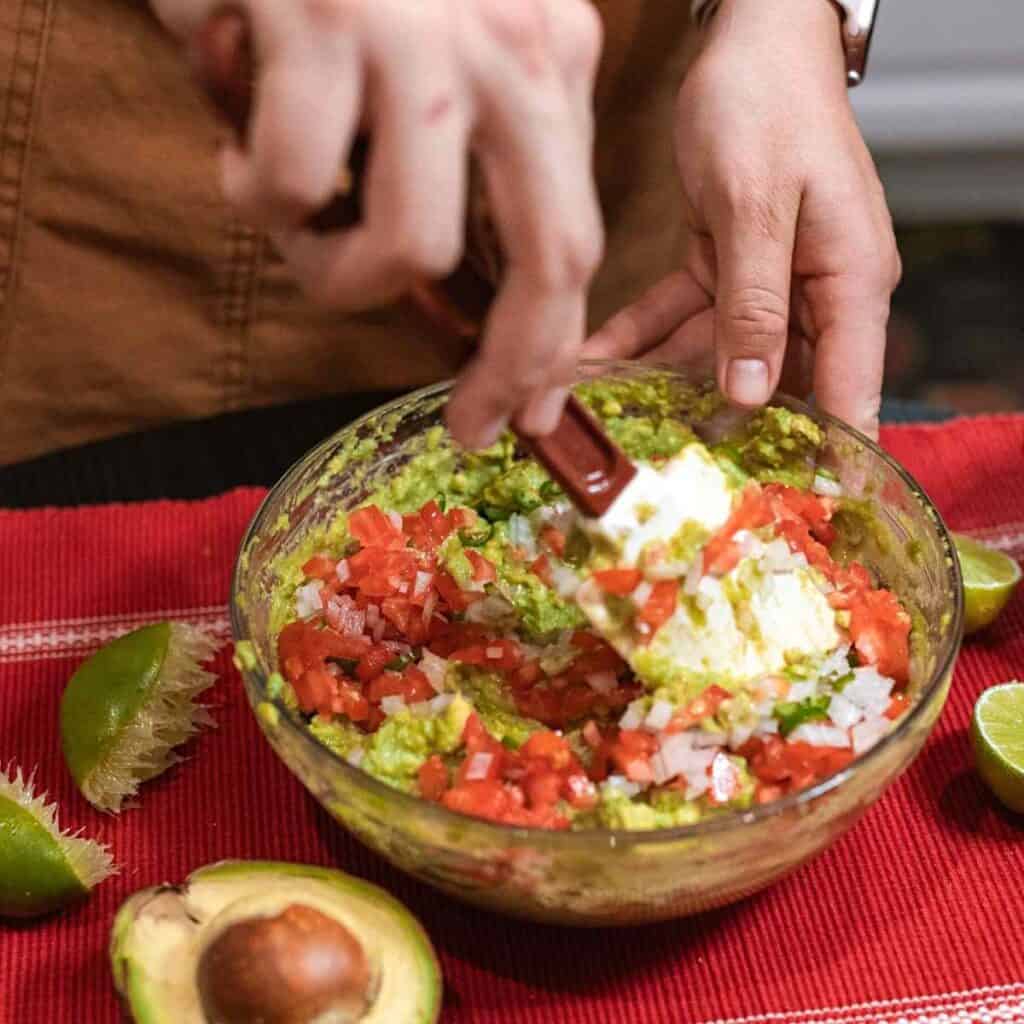 If you are looking for a keto recipe to use, check out one of these below.
To make it even easier you can purchase guacamole at the grocery store as well. The brands Cabo and Wholly Guacamole are two good brands to get.
Is Guacamole Allowed on the Keto Diet?
Guacamole is allowed on the keto diet due to its main ingredient, avocado, being low in carbs. Avocados are also perfect for keto for their nutrients in potassium, magnesium, and monounsaturated fats.