As an Amazon Associate I earn from qualifying purchases.
As a general rule, you can eat fried chicken without breading on keto. When you don't have breading on chicken it will have zero carbs, making it perfect to eat on a keto diet.
Standard fried chicken is not keto friendly. For a medium piece of KFC chicken, there will be 8-11 grams of carbs (source).
Below I provide you with the best-fried chicken without breading recipe. There's also information about the best oil to use and even some breading ideas if you want to bread your keto fried chicken.
How to Fry Chicken Without Flour or Breadcrumbs
Ideally, you will want to use chicken with the skin still on it.
Then start to dry your chicken and pat it dry with a paper towel.
Get a large plastic bag and add baking powder and other seasonings you want. Add the dry chicken to the bag and mix. (The baking powder helps to make the skin crispy.)
Lastly, you will start to fry the chicken.
If you need additional assistance in cooking your chicken, I've got a recipe below from All Day I Dream About Food.
Naked Fried Chicken Recipe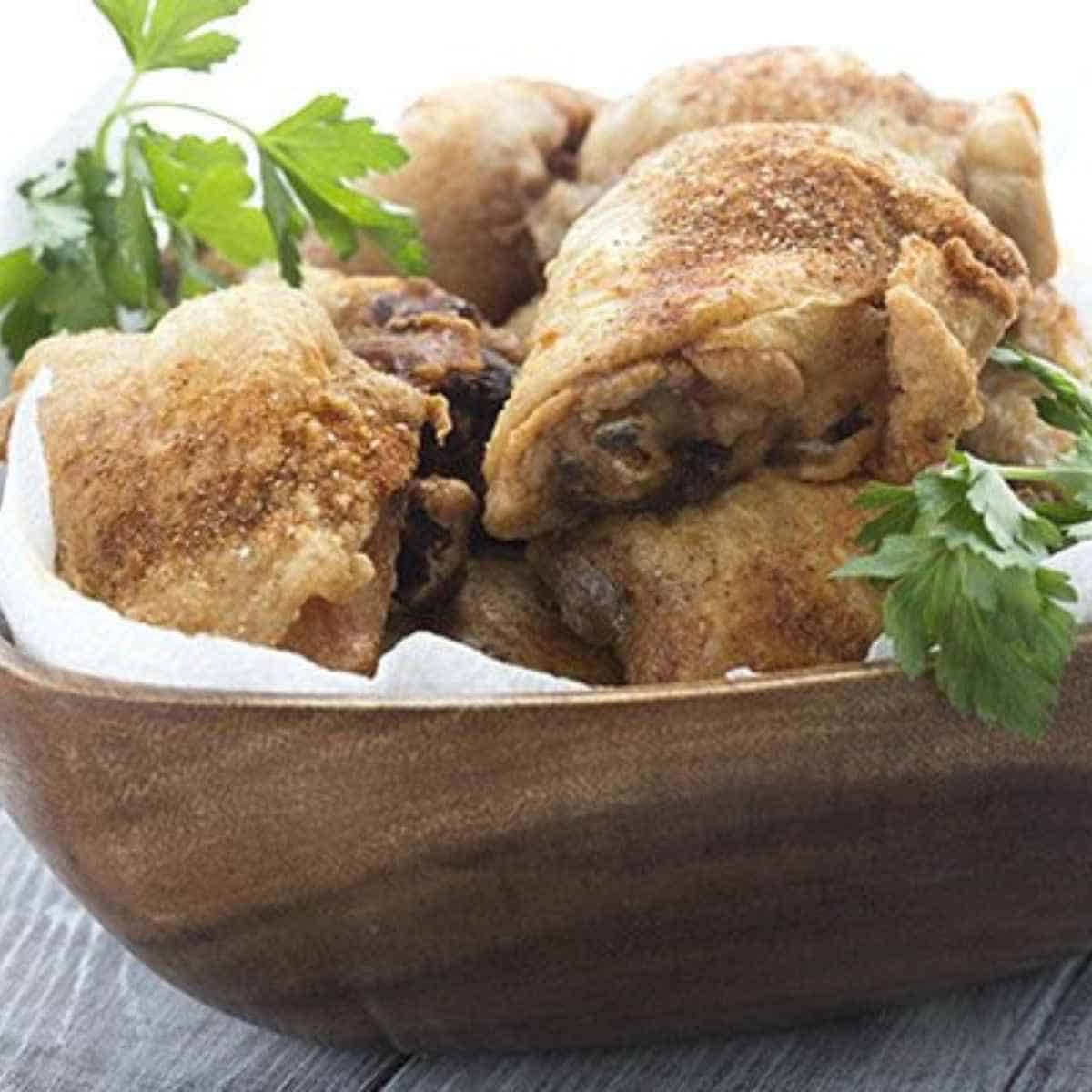 Carolyn has created the best naked fried chicken recipe back in 2017 that people are still loving as of today.
Best Oils to Use for Fried Chicken
The bests oil for keto fried food is tallow and lard. These are saturated fats from animals. Tallow is from beef and lard is from pork. Both have a high smoke point that's great for cooking at high temperatures.
Tallow has the highest smoke point between these two of 400°F/250°C. While lard has a smoke point of 374°F/190°C.
As a whole, most fried chicken recipes will have you use vegetable oil to fry your chicken in. However, from a health standpoint, this is not ideal. When vegetable oils are heated they can be oxidized, which damages them (source 1, source 2).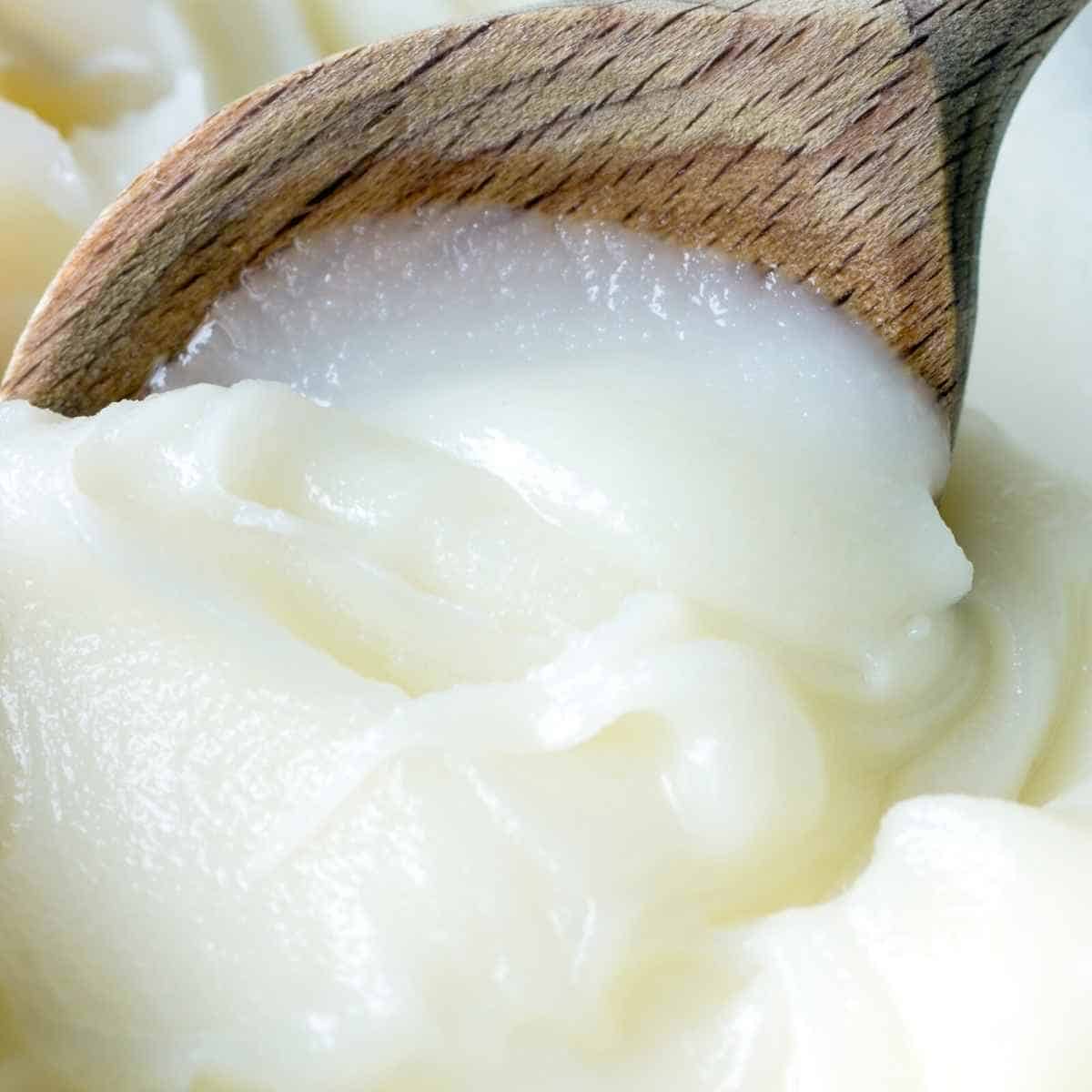 Keto Fried Chicken Breading Ideas
Pick one of these "flour" options on its own or start mixing around with these options and have 2 or 3 "flours" into one.
| Breading (2 Tablespoons) | Carbs (grams) |
| --- | --- |
| Grated Parmesan | 0.4 |
| Crushed Pork Rinds | 0 |
| Almond Flour | 5 |
| Coconut Flour | 9 |
| Grated Coconut Flakes | 2.3 |
Grated Parmesan
Crushed Pork Rinds
Crushed Nuts
Almond Flour
Coconut Flour
Grated Coconut Flakes
If you love coconut chicken, you gotta try my easy coconut fried chicken recipe.
Can I fry My Chicken Without Flour?
As a general rule, you can absolutely fry your chicken without flour. I wanted to share some keto flour ideas that you can use if you want. However, the other options are just as great if not better.
Is Fried Chicken High in Carbs?
Fried chicken is definitely high in carbs. On average fried chicken has 9.8 carbs in a serving.
I took the average of the first four items in the chart below.
| Fried Chicken Piece | Carbs (grams) |
| --- | --- |
| Breast (1 piece on original recipe) | 11 |
| Drum Stick (2 pieces on original recipe) | 8 |
| Wings (4 pieces on original recipe) | 12 |
| Thigh (1 piece on original recipe) | 8 |
| Breast (1 piece on the extra crispy recipe) | 18 |
Chicken from Kentucky Fried Chicken. Nutrition info taken from www.kfc.com/nutrition.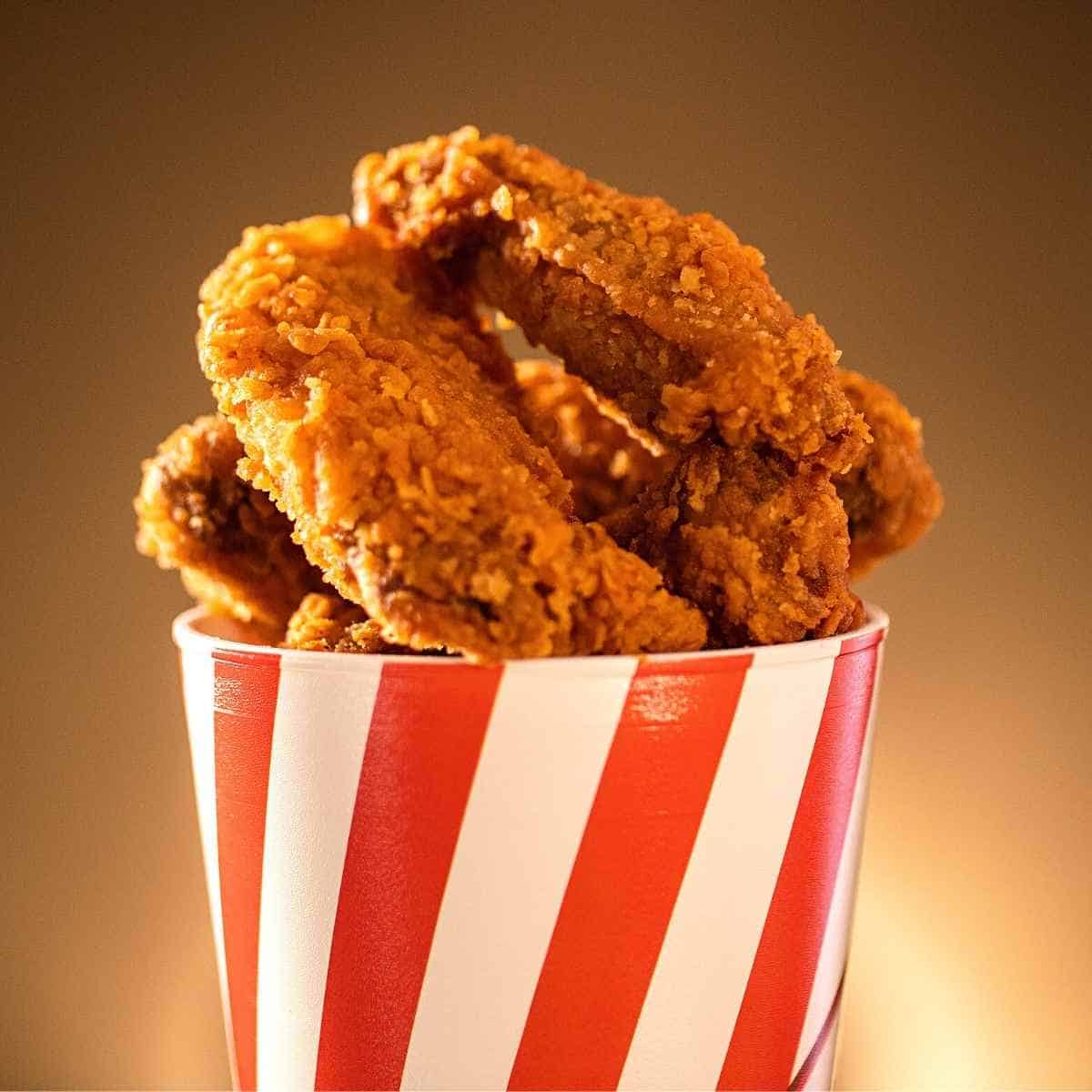 So this chart begs the question of if KFC fried chicken is keto-friendly? The Kentucky Fried Chicken is not keto-friendly with one serving of chicken containing at least 8 carbs. However, there are other options that you enjoy at KFC on keto. Instead of getting fried chicken, get grilled chicken with a side of green beans.