As an Amazon Associate I earn from qualifying purchases.
Real Balanced's Chicken Wings Meal Plan
This meal plan is hopefully the first of many other meal plans where I feature someone else's recipe from their blog. Today's featured recipe is some wings and they are from Real Balanced. Hince the blog post name of Real Balanced's Chicken Wings Meal Plan. 🙂
Breakfast: Three Egg Omelet
Lunch: Steak Salad
Dinner: Instant Pot Low-Carb Sweet & Spicy Barbecue Chicken Wings
Download the full chicken meal plan here–>Omlete Salad Wings Meal Plan. In this meal plan I give the macros for each item listed, so you know exactly what I used and are able to adjust if needed.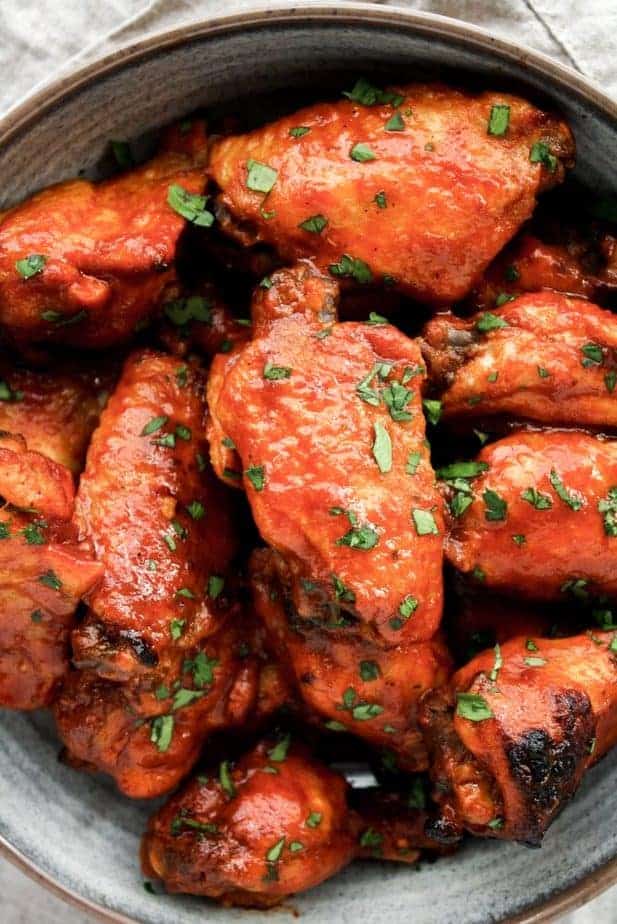 Some Ways to Change the Macros
Fat: To add or subtract fat you can easily add more butter or oil, or you can just use less.
Protein: To adjust protein, change the type of steak you cook in your salad. Choose one with more or less fat. Or if you wanted a chicken or pork chop salad, change up the meat type. You can also have more or less in ounces of the meat protein that you choose.
Changing Fat and Protein: You can make a larger or smaller omelet depending on how many eggs you want. Changing how much feta cheese or even the type of cheese in your omelet could change things up for your macros.
For the non Ketoers in Your Life
Breakfast: Check out the Ezekiel brand for bread options for those that still eat carbs. I used to have this bread before I went low carb and then keto. You would find this brand in the frozen section.
Lunch: To make this super easy, just add some croutons to the salad. Another easy way to add carbs to this meal would be by adding some fruit.
Dinner: As the wings are cooking, you could slice up some carrots that can be dipped in some ranch or blue cheese sauce.