As an Amazon Associate I earn from qualifying purchases.
Deeper State Keto Ending Phase 2
The choice has been made and I'm diving into the next phase of Deeper State Keto. Deeper State Keto ending phase 2 was July 8th 20018. I will be starting phase 3 on July 9th with a refeed on Friday. Luck would have it that I do not have to work that Friday or even Saturday. I'll be enjoying my two days off and will be able to fully enjoy this new experience and learn from it.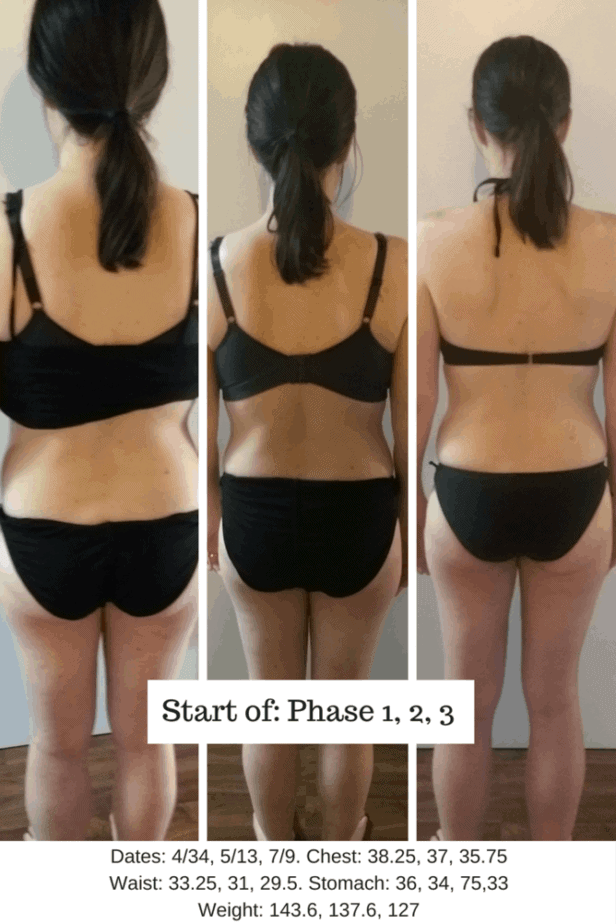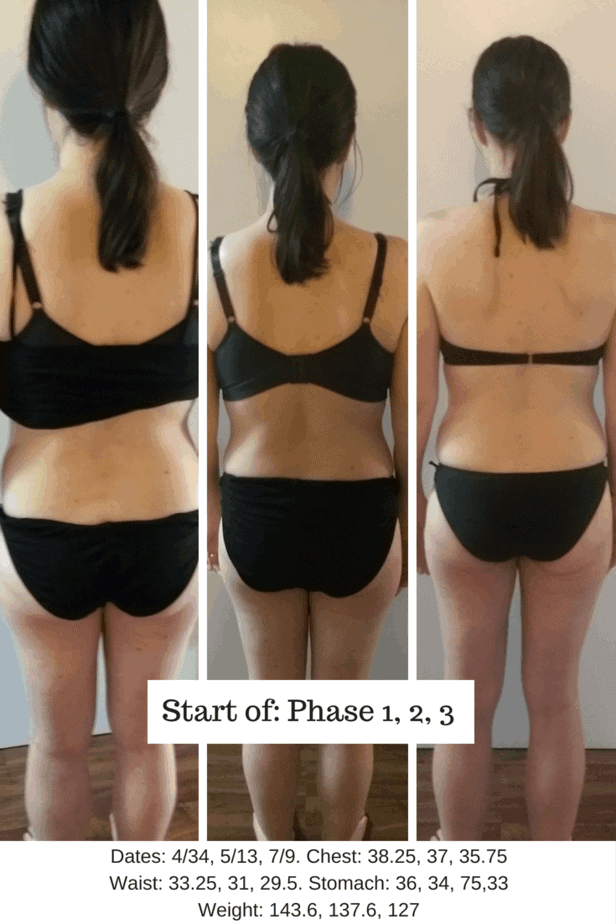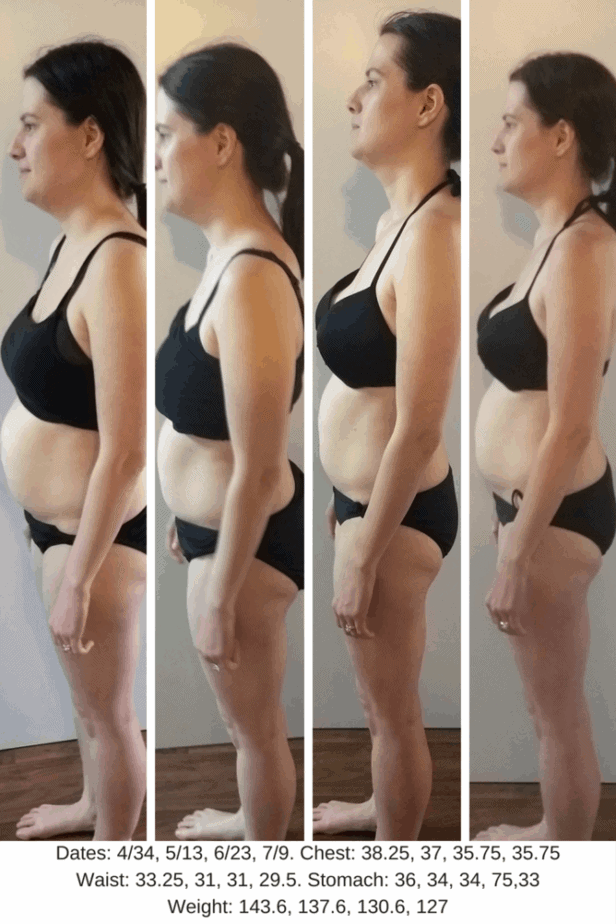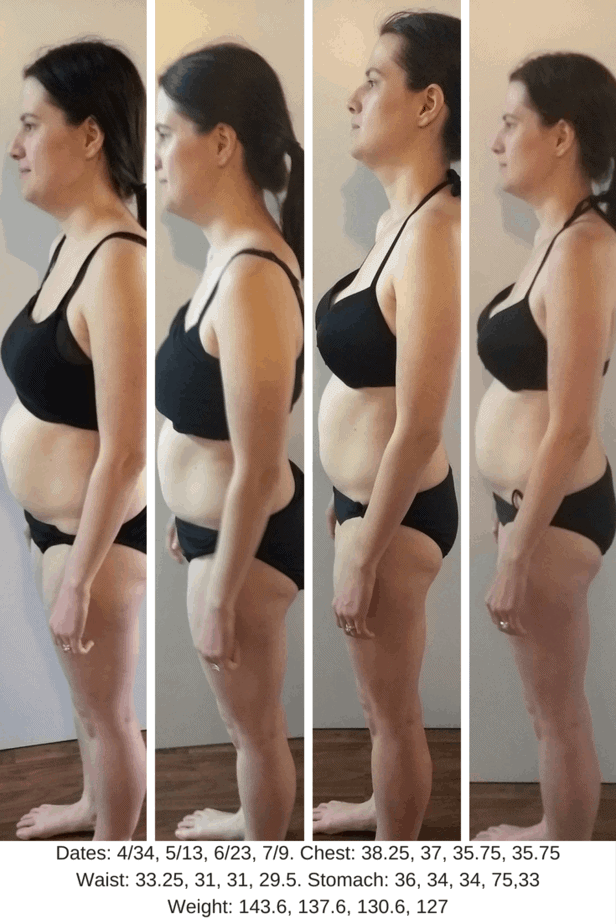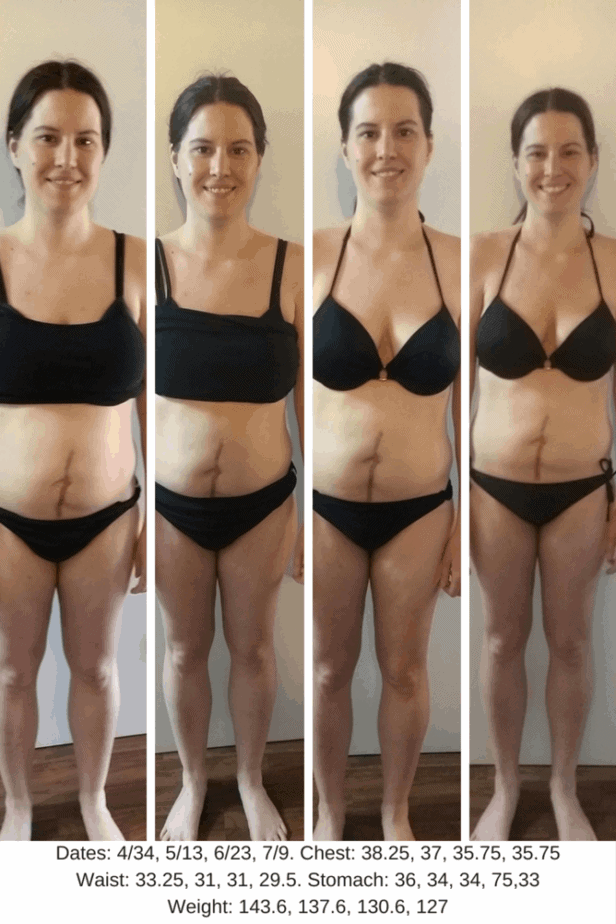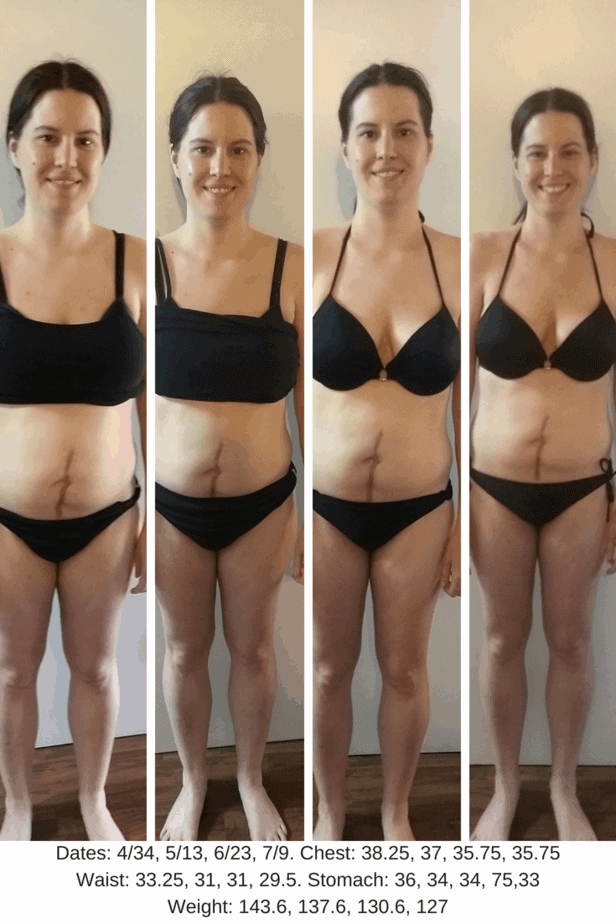 Edit: My weight was actually 126 on 7/9
Phase 2 Progress
My Inches Lost in Phase 2
Chest: 1.25
Under Chest: 1
Waist: 1.5
Stomach: 1
Hips: 2
Right Thigh: 1.5
Total: 8.25 inches
Weight Loss in Phase 2: 10.6
Total Progress
Chest: 2.5
Under Chest: 2
Waist: 3.75
Stomach: 3
Hips: 2.75
Right Thigh: 1.625
Total: 15.6 inches
Weight Loss in Since Day 1: 17.6
Percent Fat Loss: 5%
Reflections
Family & Friends
I am 33 and I live with my husband of which we are blessed to be able to see both our parents easily. Mine live in the same town as us and his close by. Every family is different with their concerns or no concerns. Both are very proud of my accomplishments. I think both don't fully understand the lower veggies I eat. Both have also gotten used to me bringing my own food that I premeasured out to get my macros right for the day, as I do Deeper State Keto. They may not fully understand why I'm doing it but they now know that I do it.
Then there is my husband who has my back in everything that I'm doing. As it should be. Right? 🙂 Even when I don't know it, he has my back if something is said about me.
I know what I am doing is not the norm in this society but I understand it and how it is still can be a healthy way to eat. There are food items out there that would fit into someone's keto macros but they are not all healthy for your body and for the most part, I stay away from them. I may have a better understanding of keto than others and am also strong enough to not let other views bother me.
It's my understanding though that not everybody has this strength and it's harder. Sometimes you just gotta push through. You can explain it to others and it does nothing. What you need to remember is that it's your body and it's your choice to make. Nobody can make you eat anything. If they offer you food, say thank you, but what you are doing is important to you and you want to stick to it. This holds even truer when doing Deeper State Keto. The more you do it, the easier it will get.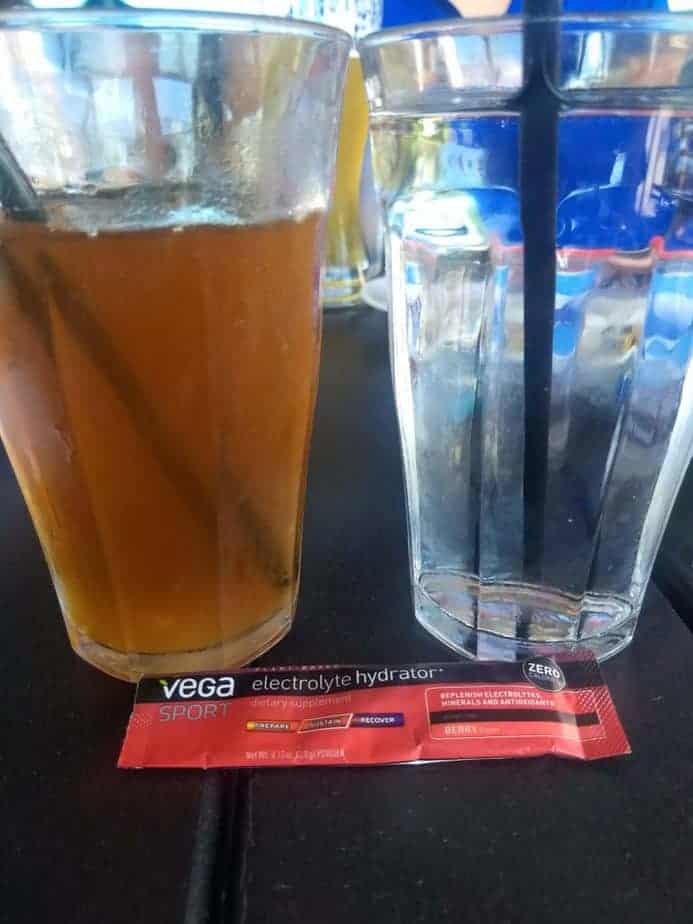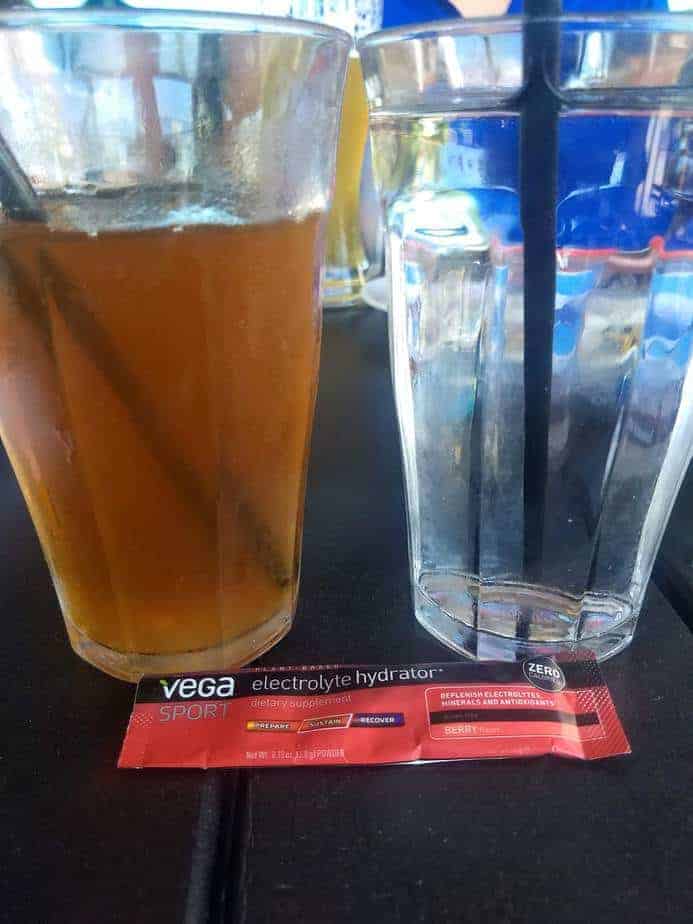 Putting in the Hard Work
My progress so far has not be 100% easy all the time. There have been harder times with temptations and just wanting to gorge myself with food that I didn't even need or was hungry for. I stayed the course though. I knew, in the long run, it would pay off and it has. Some days I saw no change and yes it sucked. However, I knew what I was doing that day was still paying off in the long term.
I created a post about this on my Instagram account and it was important enough to put it here also. Below is what I typed up on IG.
'When the family goes out to eat while you are on Deeper State Keto. I've got my lunch back at the house so I'll be eating that when we get back. I had a travel pack of Vega Sport Hydrator in my purse so I added that to my tea and water. The tea is black and unsweetened. Yes, there are keto options here to eat but when you are tracking your macros to the tee, you eat at home. Some may think this is extreme and crazy but I call it dedication and great future results. Plus, I'm not really hungry either. '
Motivation
Motivation is a funny word. Yes, I had the motivation to start this course and was super pumped up about it. Then that motivation gets smaller as you go through the daily grind of what needs to be done. Some days I wanted just one chip of my husband's snack in the car that he needed for his lower blood sugar. However, I didn't have any. Every time this happened I would message my friend, Max. He may not have been near his cell or seen the message right away, but just typing it would help me in a weird way. I knew he would see that message later on and I knew I wouldn't feel good if I had that one or a few chips and then him knowing about it. I wouldn't get scolded or anything but I would have let myself down. Also, my husband was always there telling me no. If you want something bad enough you have to push through those tough moments.
You also know that I'm not perfect, from my previous post about messing up. What's important is learning from everything and moving on.
As always here is the link to the program