As an Amazon Associate I earn from qualifying purchases.
Making eggs cups is an easy meal prep option that anybody can do. I love an easy breakfast. What I love more than an easy breakfast is pesto. Everything I eat with pesto, I love. Behold the pesto egg cup for breakfast! These are super easy to make and only three ingredients. What's even more exciting about these pesto egg cups is that the macros are great for your keto diet. Fat is 75.5%. Protein is 21%. Carbohydrates are 3.5%.
Cleaning up for this breakfast will be really easy. Nobody likes having to dirty more dishes than they have to. Right? I sure don't. In this recipe, you will only dirty a muffin tin and a fork. I like using silicon muffin liners as these pesto egg cups will pop right out then.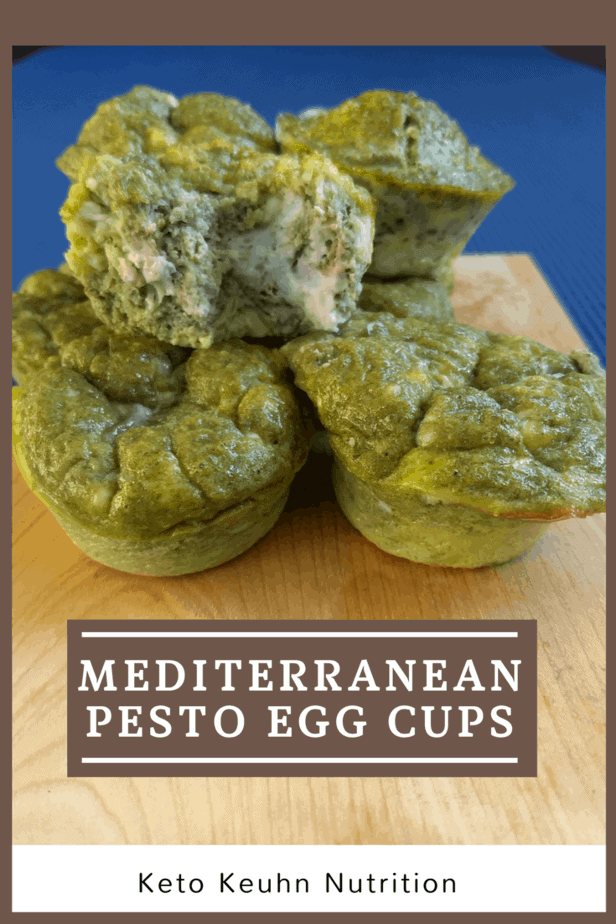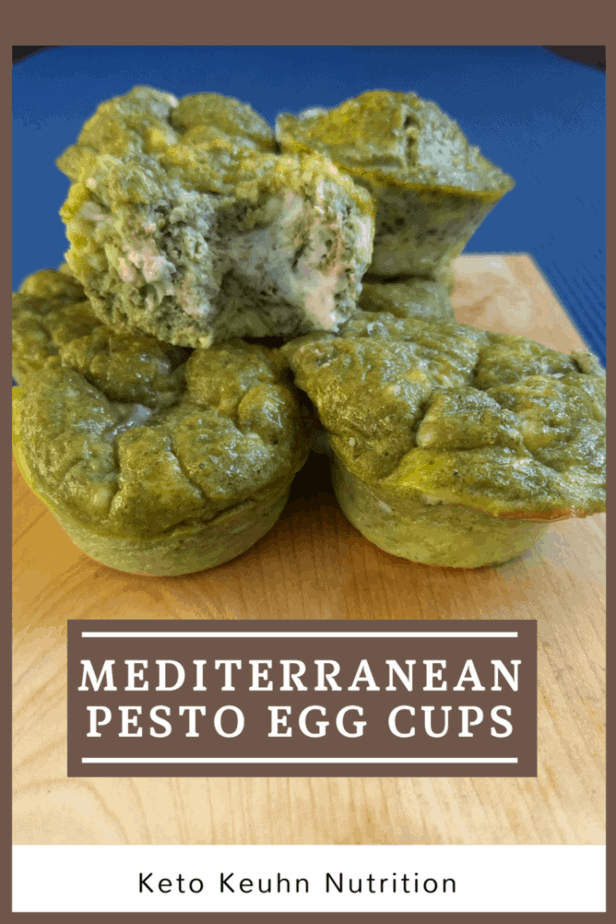 Nutrition Tidbit
Olive oil and Basil
If you can find a pesto in olive oil, that would be best. There are pestos out there with seed oils and they are not the best for you. Olive oil is mostly monounsaturated fat or MUFAs. Basil is a great source of antioxidants and vitamin K, which helps clot your blood (1). Two tablespoons (5g) of basil gives you 27% of the RDA of vitamin K. Basil also has vitamin A, magnesium and manganese.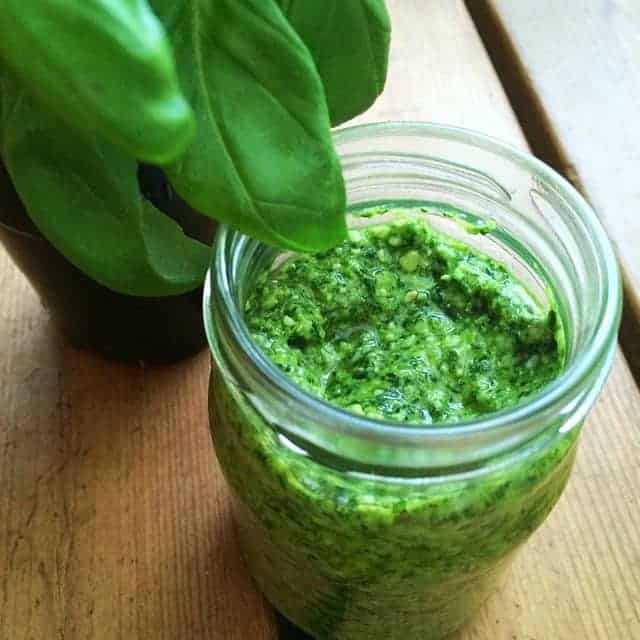 Nutrition Facts (1 serving = 1 egg cup)
Calories: 172.5
Fat: 14.5
Protein: 9
Carbs: 1.5
Fiber: 0
Net Carbs: 1.5
To log the recipe on MyFitnessPal search: Keto Keuhn Nutrition – Mediterranean Pesto Egg Cups
Notes and Tips about the Recipe
The nutrition may change due to what you use for your feta and pesto. I ended up buying the pesto from Aldi's. Aldi's is a great place for lower priced items. Check it out if you have one in your town.
Mixing
When you make the egg cups, you do not want to over mix them. If you do by accident, it will be okay. However, over mixing will make air pockets in the eggs cups. When you cut into the egg muffin, you will see a large air hole.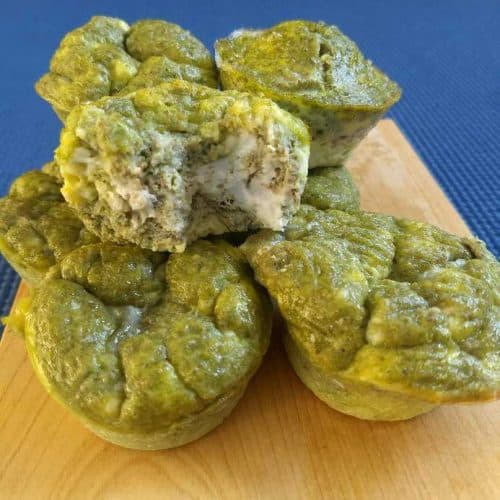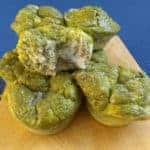 Print Recipe
Mediterranean Pesto Egg Cups!
Ingredients
6

Large Egg

6

T

Pesto

6

T

Feta

crumbled

Muffin Tin
Instructions
Place 1 egg into 1 muffin hole.

Add 1 T each of feta and peso into each muffin hole with egg.

Mix all ingredients together in their muffin hole with a fork.

Bake at 350 F for 20-25 minutes. Oven times vary.