As an Amazon Associate I earn from qualifying purchases.
Bring the taste of the Philippines into your kitchen with this easy meal created by a Filipino herself. She now lives in the United States. You can find her on Instagram at misis.messyeater.
Jump to Recipe
What is Sinigang?
Sinigang is a Filipino stew that has a sour and savory taste. This flavor resembles a tamarind, which is sampalok in Filipino. Tamarind, or Sampalok, is a pod-like fruit from the tamarind tree, which grows the Philippines.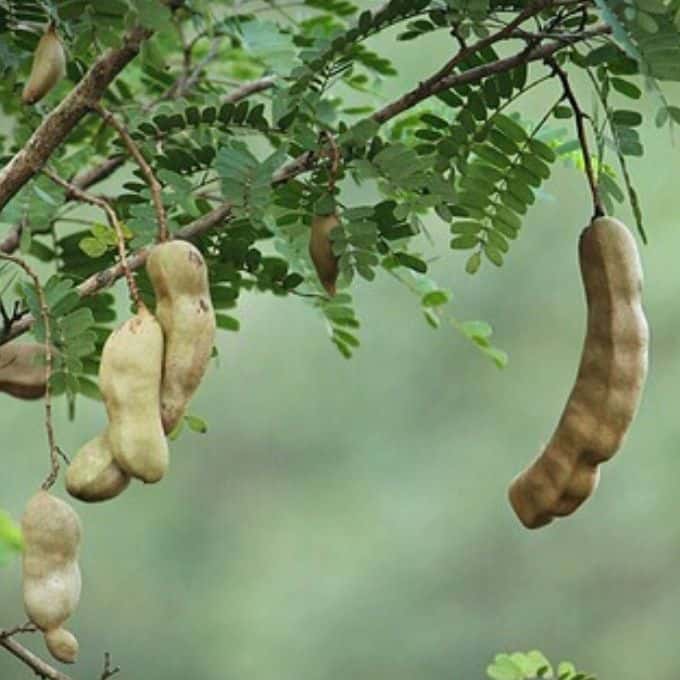 This soup is a very popular meal in the Filipino culture.

What Exactly is in Sinigang Soup?
The star of the soup is tamarind. However, this ingredient is not always easy to find.
In that case, we use a Tamarind soup mix. This can be found in any Asian store or possibly at your local Walmart store. This is an easy solution for those that can't get tamarinds.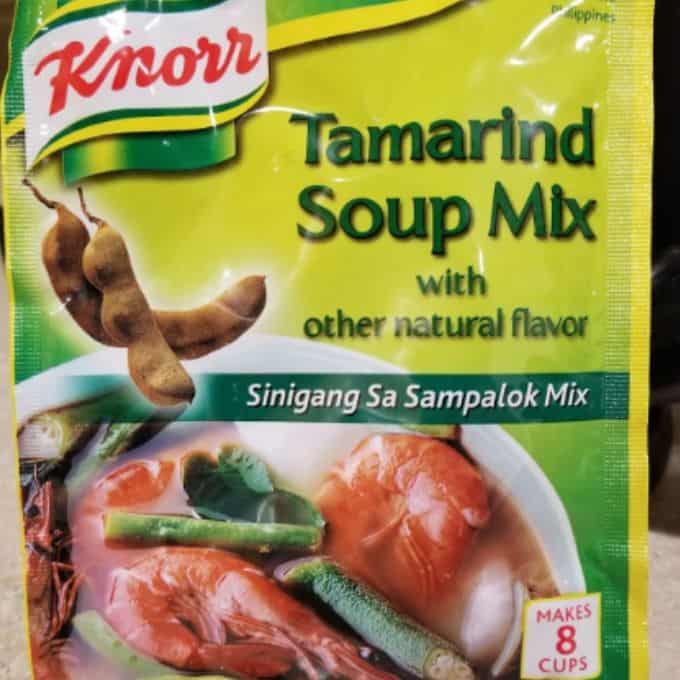 Meat Options
Traditional ingredients in this soup is a type of meat. This meat can be pork, beef, or even shrimp. The current recipes uses pork belly. Extra fatty for the ketogenic diet.
Vegetable Options
Then there is some produce which can vary from recipe creator to the next. Common ones are okra, water spinach, daikon (a type of radish), onions and eggplant. Some even add green long peppers, to add even more spice to the meal.
This recipe uses onion and red tomatoes along with the option of green string beans and bok choy.
The choice is really up to you with what veggies you want, just like the meat. You can even leave out the vegetables!
How Do You Cook the Filipino Sinigang Soup?
Please don't let the name of this soup scare you away, if you never made it to create it. It's very easy.
You will simply heat your cooking fat of choice and then saute your sliced red onions. However, if you want this soup to have even fewer carbs, you would leave out the onions or just use less.
Next you will brown your choice of meat. I like pork belly as it contains a butt load of fat. Yes a butt load. lol 🙂
The next thing you will do is add water and the soup mix along with your tomato is you choose to include it. You then let everything simmer together until you get the meat tender enough to your liking.
In making sure your pork is tender enough it may take some time, however it will be worth it. You don't want to have to over chew it in your hot soup.
Allowing your liquid to boil with the tomato, will help the soup to thicken up some. It also gives a nice red color as well.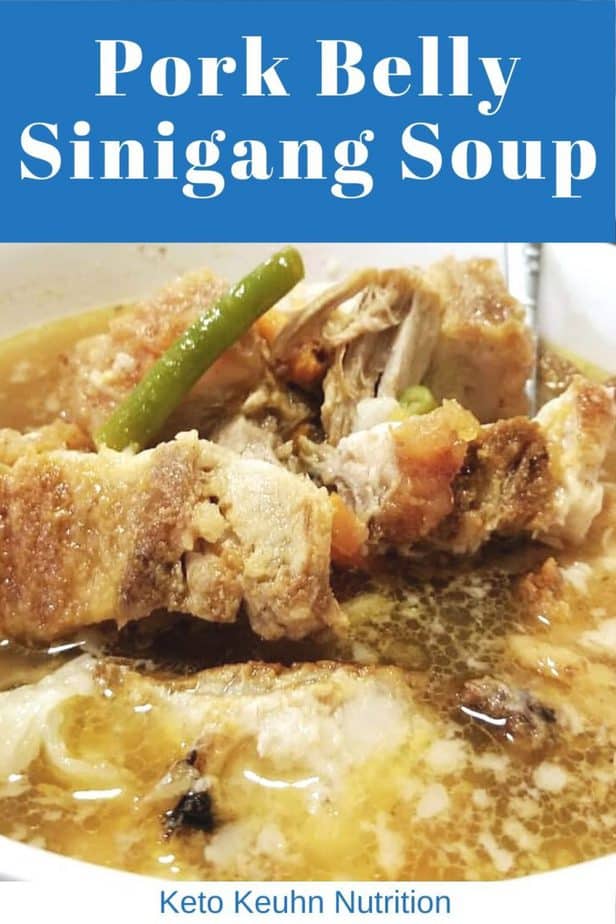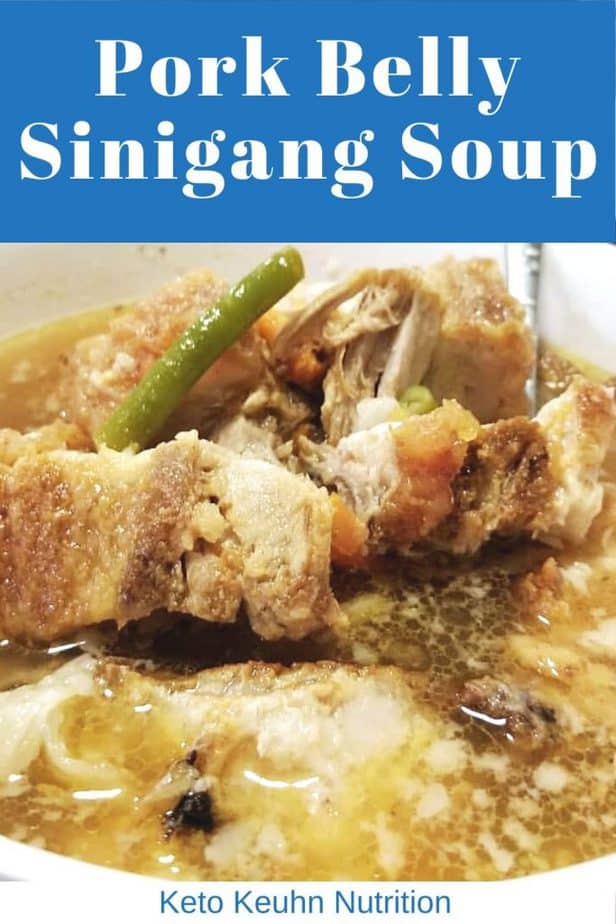 Soup Variations
Just as a reminder there are variations to this soup that you can create. If you scroll up you can see that you can use other meats and other vegetables.
Hell, if you don't have any of the meat that I listed, toss in a meat that you do have on hand. Let me know how it turns out! 🙂 I can't image it being awful, only if you didn't like the meat. haha
Want to Learn More about this Popular Soup?
Check out this site, Juan Carlo, where I further learned more about it. https://juancarlo.ph/blog/asim-kilig-sinigang-popular-filipinos/
Another Filipino Recipe
This keto Chicken Arroz Caldo recipe was also made by the same person.
Recipe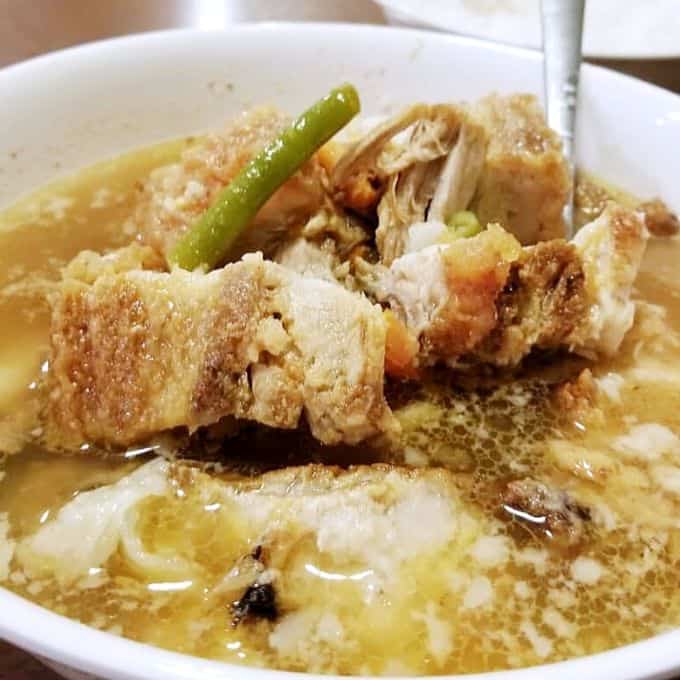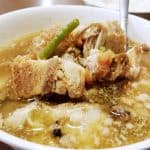 Print Recipe
Keto Sinigang Soup
Sinigang is a Filipino soup or stew that is sour and savoury taste most often associated with tamarind. This recipe uses pork belly to make it extra fatty for a ketogenic diet.
Ingredients
4

Cups

Water

2

T

Lard

or butter/any cooking oil

2

lbs

Pork Belly

1

packet

Sinigang Soup Mix

1

medium

Tomato

about 100 grams

1

medium

red onion

about 110 grams

1

String Beans and Bok Choy

optional
Instructions
Heat the lard in a large, deep saucepan over medium to high heat.

Add in sliced onions and saute them in the cooking fat.

Add the meat and cook the meat until brown on both sides.

Add the tamarind mixture and water to the pan and cook for 5 minutes.

Add diced tomato (the purpose for the tomato is to give out a subtle hint of color to the soup).

Let the meat reduce with the broth until desired tenderness is achieved. This can take up to 45 minutes.
Notes
All of the vegetables in this soup are optional and can be swapped out for another veggie. Check out the post above the recipe for other great veggie ideas for this sinigang keto soup.
Remember nutrition values may change for yours.
Nutrition
Serving:
1
bowl
|
Calories:
749
kcal
|
Fat:
73
g
|
Protein:
18
g
|
Carbohydrates:
5
g