As an Amazon Associate I earn from qualifying purchases.
Can't decide if you want keto Italian soda or tea soda? How about both! In fact, with my recipe, you can have Italian soda or have tea soda. I give you 3 options. 🙂
What is Italian Soda?
Italian soda is just carbonated water and simple syrup, often flavored. If some cream is added to this simple recipe, then it would be considered Italian cream soda or French soda. Since I use heavy whipping cream in this recipe, I guess I named it wrong. I'll be a rebel and just leave it that way. haha
When it comes to the origin of this drink, it was not created in Italy. It was actually created in the United State by the Torani, which is a syrup company.
Caffeine Free
There is no caffeine in an Italian soda. However, with my recipe, you can use tea that does have some caffeine.
Ingredients You Will Need
Heavy Whipping Cream
1 Tea Bag
Making the Keto Soda
To make this drink you will need to steep the tea bag in the soda, first. Lastly, you would add the heavy whipping cream. Easy Peasy. I never had a curdling issue either.
Variations
Dairy Free
Another thing to try in here is using canned coconut milk. By doing this it can be dairy free. I have not tried this yet. However, I am now tempted to try it as I'm trying to go lower in dairy currently. If you do this, drain the liquid from the can and use the solid cream in there.
Italian Soda
If you just want keto Italian soda, find some diet soda that you enjoy. I recommend Zevia because it uses stevia, which is a sweetener I enjoy using that won't cause any bloating. Once you find the soda, add as much heavy whipping cream you would like. That's it. Keto Italian Soda
Tea Soda
Now if you just want some keto tea soda, find your favorite tea and Zevia cream soda. Or you could use club soda, but you may want to add some sweetener to that. Then add your tea, which is described in my recipe. Just leave out the heavy whipping cream.
Heavy Whipping Cream Amounts
In this keto Italian cream soda recipe, I only use one tablespoon of heavy whipping to keep the carbohydrates a little lower. Some cartons will show zero carbohydrates, however, there are still at least 0.4 grams in there. By law, if a food item is less than 0.5 grams, they are free to put 0 on the label. Feel free to add more if you wish. There are times when I do add more to this drink. Sometimes you just want a really creamy drink.
Recipe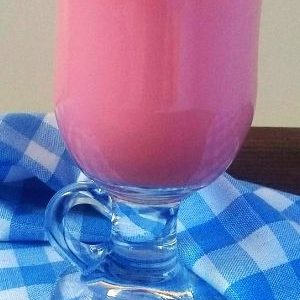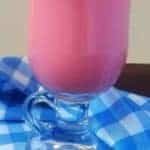 Print Recipe
Keto Italian Soda Tea
Ingredients
1

C

of Zevia Cream Soda

1

T

Heavy Whipping Cream

Add more if you wish.

1

tea bag of your favorite tea
Instructions
Pour the 1 cup of Zevia Cream Soda into a class and place tea bag in.

Let sit for 10 minutes or until your desired length of time. Honestly I've let it sit for an hour once since I forgot about it and it was just fine.

Remove tea bag and add the heavy whipping cream.

Mix and enjoy.
Calories: 51.8
Fat: 5.6
Protein: 0.3
Carbs: 0.4
Fiber: 0
Net Carbs: 0.4
To log the recipe on MyFitnessPal search: Keto Keuhn Nutrition – Keto Italian Soda