As an Amazon Associate I earn from qualifying purchases.
Veggies and Chicken Meal Plan
In this chicken meal plan, you can easily cook for one day and have lunches and dinners. You use the oven for one and then the crockpot for the next meal.
Breakfast: eggs, sausages, coffee
Lunch: Red Pesto Artichoke Chicken with lettuce
Dinner: Roasted veggies and chicken
Download the full chicken meal plan here–> Chicken Meal Plan. In this meal plan I give the macros for each item listed, so you know exactly what I used and are able to adjust if needed.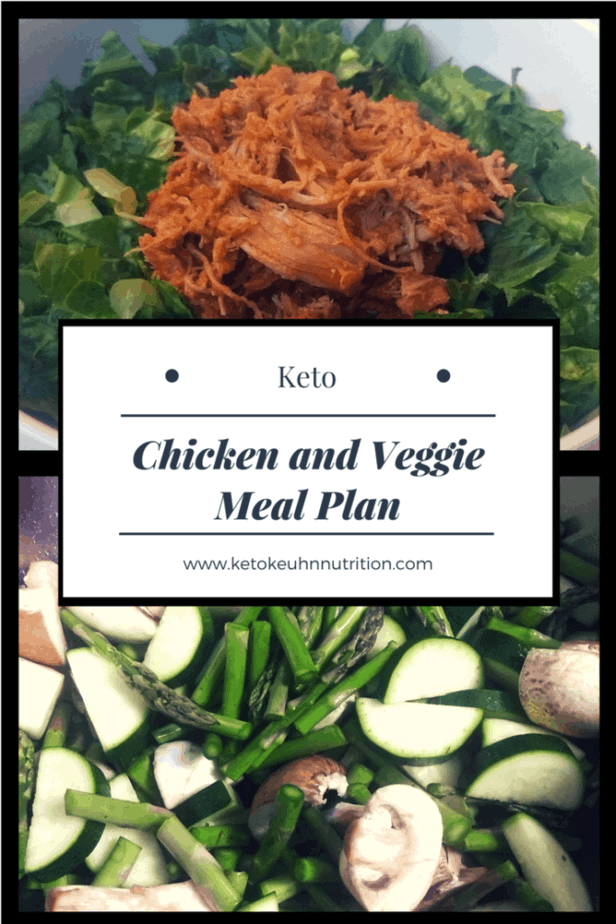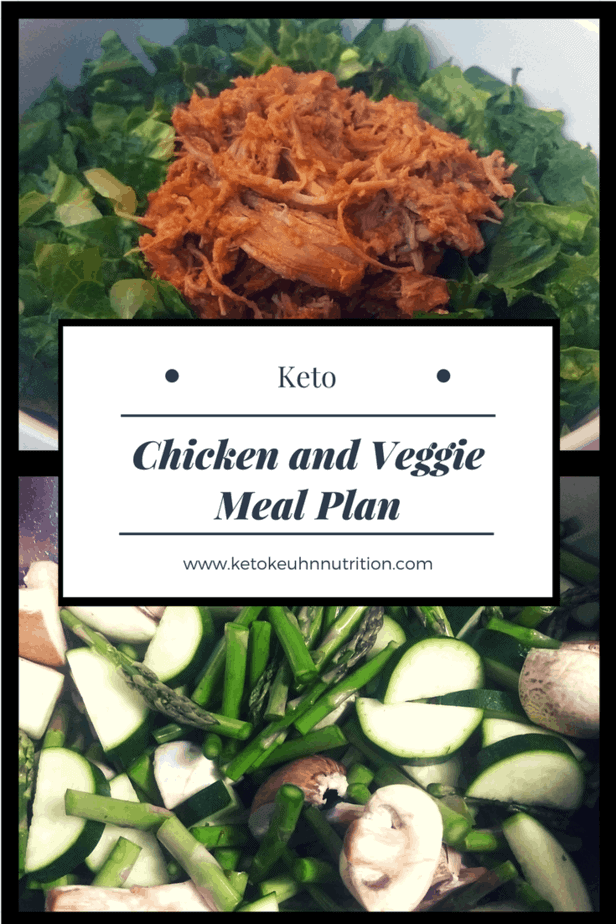 Some Ways to Change the Macros
Fat: Adding fat by using more butter, more oil on the roasted veggies, use chicken thighs instead of the breast. If you want less fat, use less coconut oil, use chicken breasts in the artichoke chicken recipe.
Protein: Add protein by adding more chicken breasts to lunch or dinner. Heck, you could add chicken to your breakfast if you wanted to. You can also add more eggs to breakfast. If you get hungry between the meals, make some hard boiled eggs as a snack. Hard boiled eggs are also a great food to add salt to. Eggs will also increase your fat too. You could just do egg whites if you wanted, in addition to what is laid out for breakfast.
For the non Ketoers in Your Life
Breakfast: Have black coffee or add some creamer. Check out the Ezekiel brand for bread options for those that still eat carbs. I used to have this bread before I went low carb and then keto. You would find this brand in the frozen section.
Lunch: To make this super easy, just add some croutons to the salad. Another easy way to add carbs to this meal would be by adding some fruit.
Dinner: Add some sweet potatoes to the veggies or baby reds. My husband really enjoys the baby reds. I'd love it even more if he had more sweet potatoes because the ratio of the starches are better in the sweet potatoes compared to white potatoes.