As an Amazon Associate I earn from qualifying purchases.
Deeper State Keto Setbacks
I've been seeing a lot of posts and stories on Instagram where people are struggling a bit or had a bad day on the Deeper State Keto Program. When I started this program and started blogging about it, I wanted to be perfect and not give in to having something that I wanted to eat and to always workout every week. The start for me had all of these things. Then, I stopped working out like I said I would. I also had 2 days where the food choices were not ideal. I also wanted to be 100% honest with you all in how I was doing with the program. It took me awhile to get this post out as I didn't want to admit defeat to you all. However, I'm not a robot and neither are you. We are human.
2 Slip up Days
Going Home
While we were camping, I was spot on. I was damn proud of myself, even when I called the restaurant to find out the nutrition info. Then, the day came when we were going home. We had another meal out for lunch in Lake Geneva, WI. I called and asked them the nutrition questions as well. My lunch met my protein macros and plus some. Even though I went over my protein, I was still under my calories for the day. With this info in hand, I was just going to eat fats for the rest of the day and stay at my calories.
Well, this plan lasted until we got home. I was fine for awhile but then something changed and my thoughts got the best of me. I started to eat more than just fat and I started to go over my calories for the day. My husband's carb snacks were staring at me and I thought, "what's one chip?" I've had just one chip before and have been fine, as I stayed under my carbs before. I didn't finish the whole tube (It was a Pringle's knockoff), but I ended up having around 6 or so chips, I think. These were the only no keto carbs, I had. I stopped tracking my fat and protein intake for the night though.
Physically I felt fine with this. Mentally, not so much. I felt like I failed a bit but I chalked it up to an experiment. The next day my weight did not go up. My weight actually stayed the same.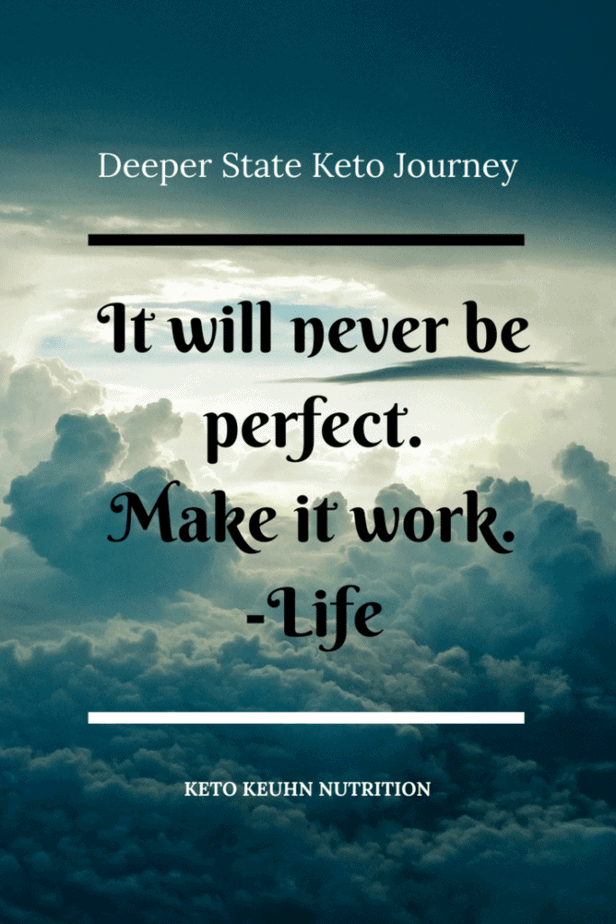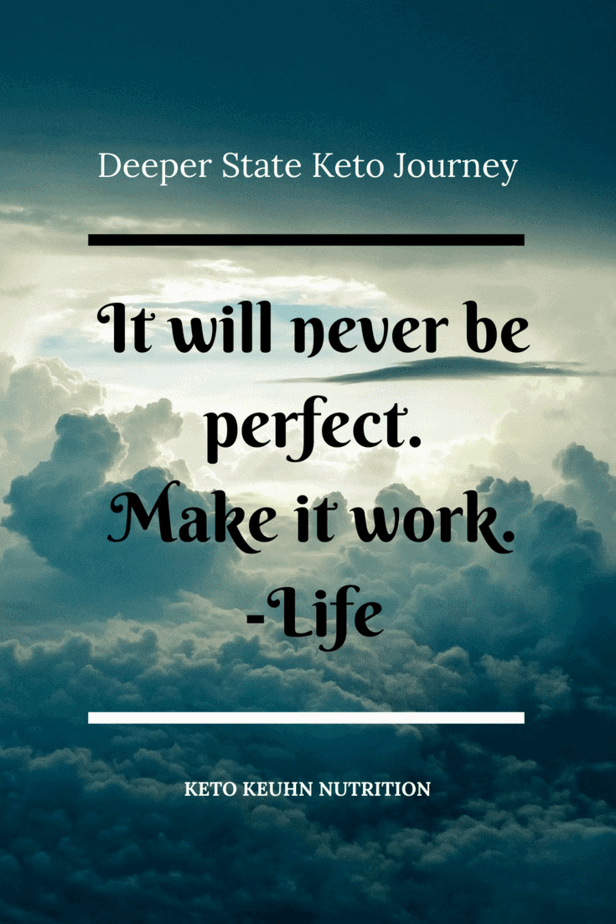 Pizza Delivery
Then Friday came. The day I work both of my jobs. I was great during my day job. My night job is pizza delivery and boy that pizza smelled extra tasty in my car on the first trip. There was no ordering of any pizza that night, however, there were some mess ups. Someone put the wrong toppings on Cinna squares and someone offered me some of their cheesy bread. The squares got topped with garlic butter and parmesan cheese. One inch size piece found the way to my hands and then my mouth. I had a half of a piece of that cheesy bread. Then the other half of that. Oh, and then another full piece. There was no pressure here. There never is at work. Lastly, I took a piece of a pizza and just ate the toppings. I again had the guilt. No experiment here, on this night.
I remember I had some headaches the next day from the carbs and then removing them right away again to get back on track. I was fine again with how I ate though. The week went well. The following Friday was not perfect. However, I only did a few toppings from a pizza that got messed up.
Weight Loss Setbacks
Setbacks happen and it's okay. My weight did go up a pound maybe in the next few days when I was back on track but it didn't fully bother me. I knew I was back on track and was going strong again. Weight fluctuations happen. There are hormones, water intake, salt intake, stress, the list can go further. I'm actually currently at my lowest weight since before my wedding in 2012.
Like I mentioned at the start of this post, I am human. I strive to be perfect, I want to be perfect. It's a weakness I have. Perfection can and does take more time out of my day and things don't get done. I let my perfection step aside with this site, especially when I started. I'm still not 100% happy with it. For example my header photo. That needs work. However, if I worry about being perfect, my recipes and my weight loss journey on Deeper State Keto posts would not be here for you today. These things would not be happening because I would be worried about how my site looks. Life is a balancing act. A skill that I'm still working on. Learning your weaknesses is half the battle in being human. You gotta take the strengths that you have and keep improving on those more. Own up to your weaknesses and learn how to work with them.
Looking for the Positives
I've always been someone that likes to look at the positives. Even if the situation is really crappy. Heck, I remember that after a relationship ended for me, I tried to learn something from that relationship. Of course, this would happen after I felt sorry for myself. HA. Always learning and growing. Even though I messed up after my vacation, I have learned that I can get back on track. No harm was done. No need to dwell on the past. The past is done and the future is still here.
This is the link to the Deeper State Keto Program.