This page may contain affiliate links. Please see the disclosure.
Below you will find resources for starting keto or if you are just looking for some extra information.
This guide will help you plan keto meals while keeping costs low and TOTAL carbs below 10 grams even with desserts. Just click the image to check it out.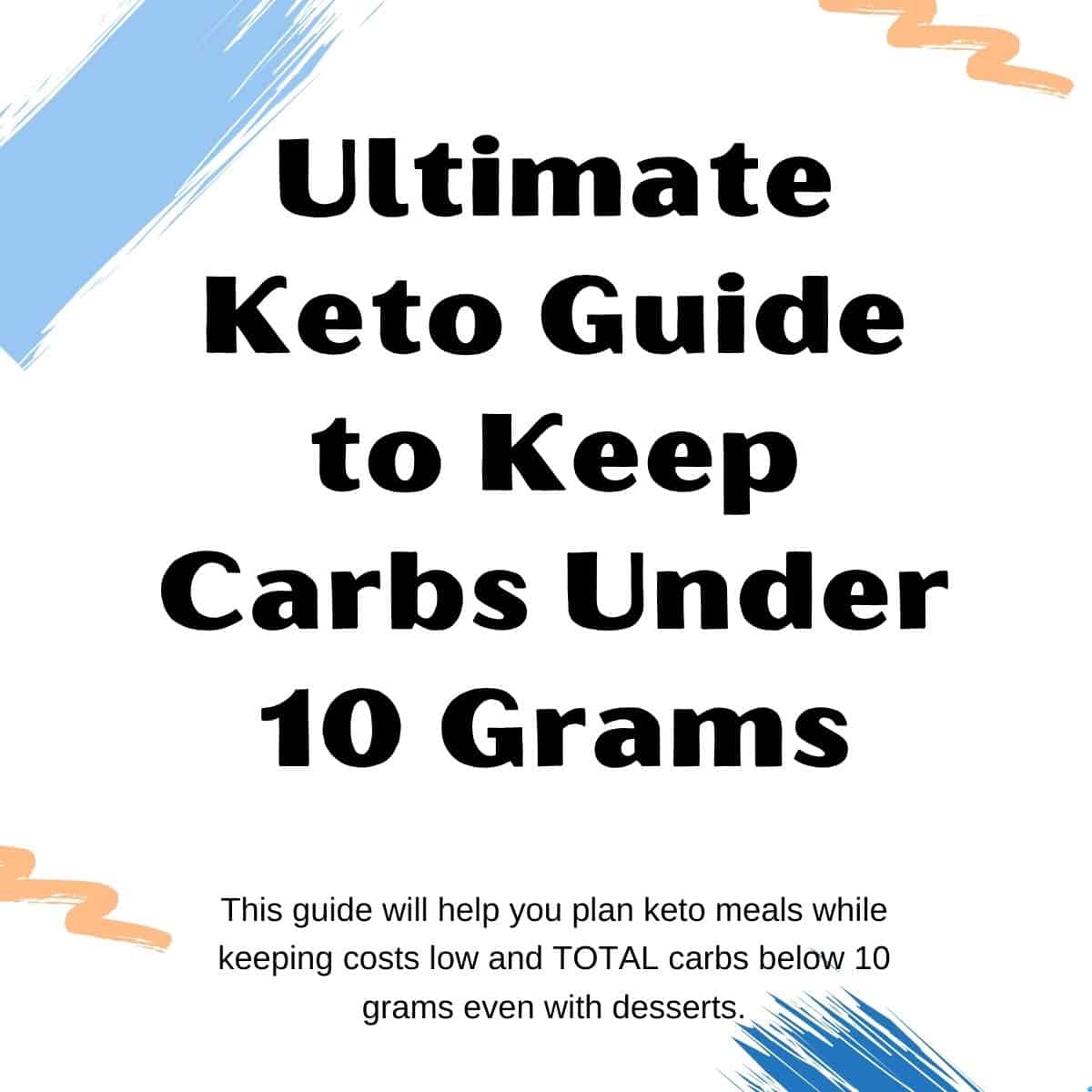 Starting a Keto Diet Meal Plan:
This gives you what I ate the first week I started the keto diet. All copied from when I used MyFitnessPal back then.
I also talk about how I made extra fat bombs available in case I planned my calories wrong and got hungry. Or I had these ready to go if I was craving something sweet.
Keto Meal Plans:
I have a good handful of meal plans on my site all for free. They of course are only a guide and you can modify them as needed.
Electrolytes:
This post will give you lots of details on 10 of the most popular keto electrolyte powders out there currently. I go into details of price, nutrients, ingredients in each, flavors, and more.
Weight Loss Program:
I went through this program and as a fair warning, it's not for the faint of heart.
However, I do love what I learned from it, especially about never going too low in calories. All women need to stop eating 1200 or less in hopes of losing weight. It was a lie I never knew was a lie growing up.
I also learned about reverse dieting, which is increasing your calories slowly.
If you are interested in this program, you can follow the blogs I created when I was doing it. Check out my journey. Scroll to the last post on this page to view the start.

I also feel the need to put this word of caution in here as well. I personally stayed on this program for too long and felt too restricted over time. If you notice this happening to you, please reach out to me ([email protected]) or start to increase your calories slowly and slowly add in other keto foods if you find the need.