As an Amazon Associate I earn from qualifying purchases.
I have a list below of the best keto coffee creamer options. There are dairy and vegan options. There are creamer powders and liquid options, such as heavy cream. If you want flavors, such as caramel or vanilla, there are creamers for you too.
In addition to these keto creamers, I included a caramel coffee creamer recipe and other creamer recipes below the list. There are also additional tips and ideas to make your keto coffee amazing.
1. Heavy Whipping Cream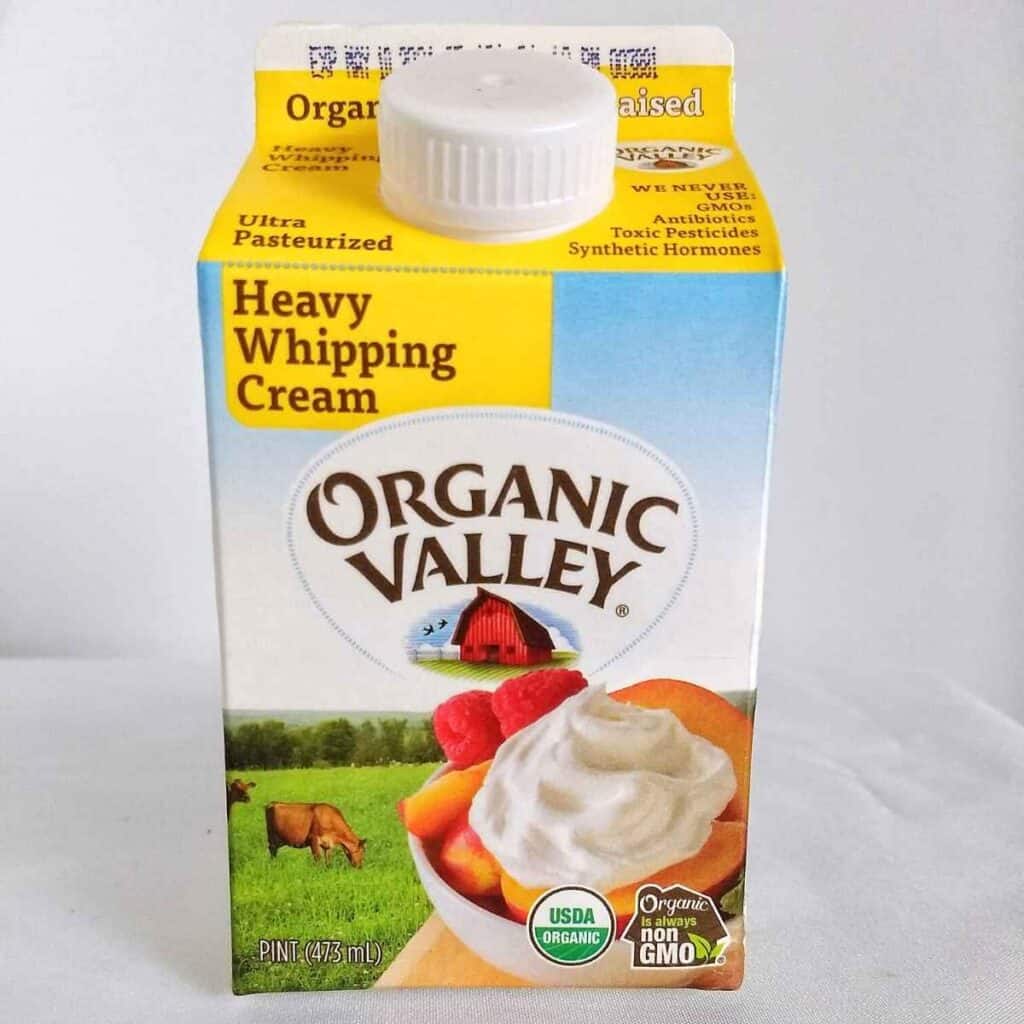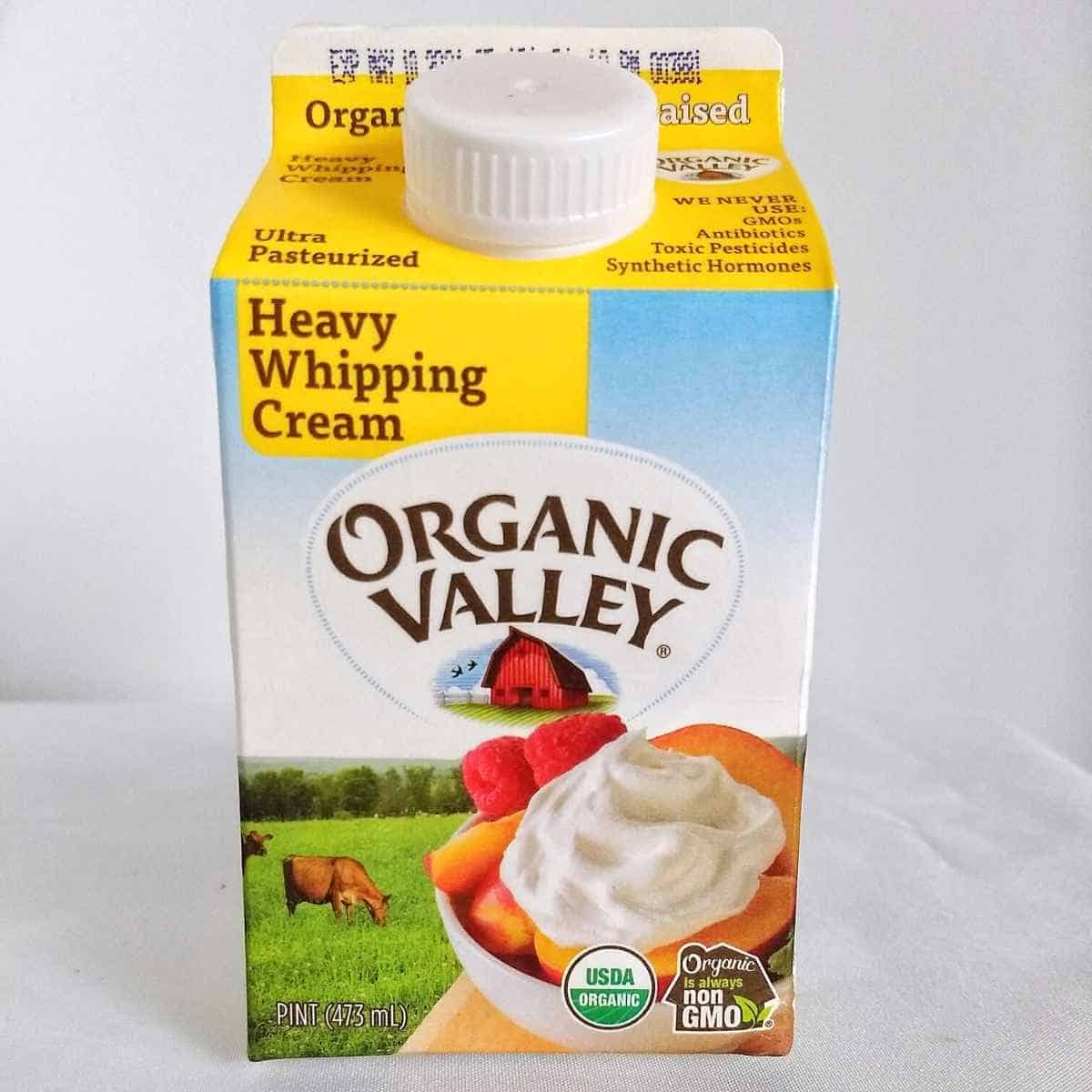 Heavy whipping cream is good for a keto diet, especially in coffee. Each serving of 1 tablespoon has 0.4 grams of carbs.
You may see nutrition labels shows 0, but this is because they are able to say 0 if the grams of carbs are under 0.5 per serving.
You should be able to find this at all grocery stores.
2. Half and Half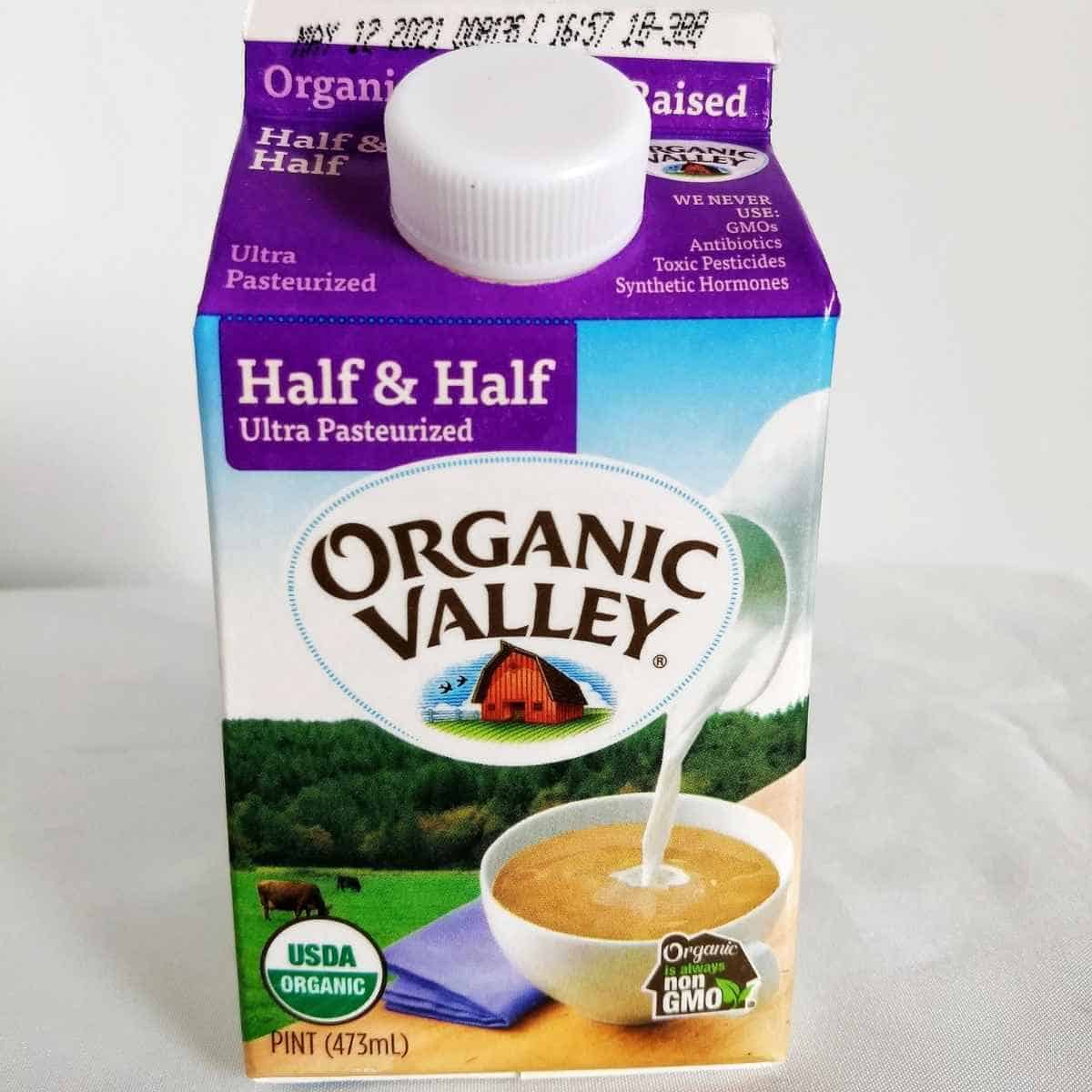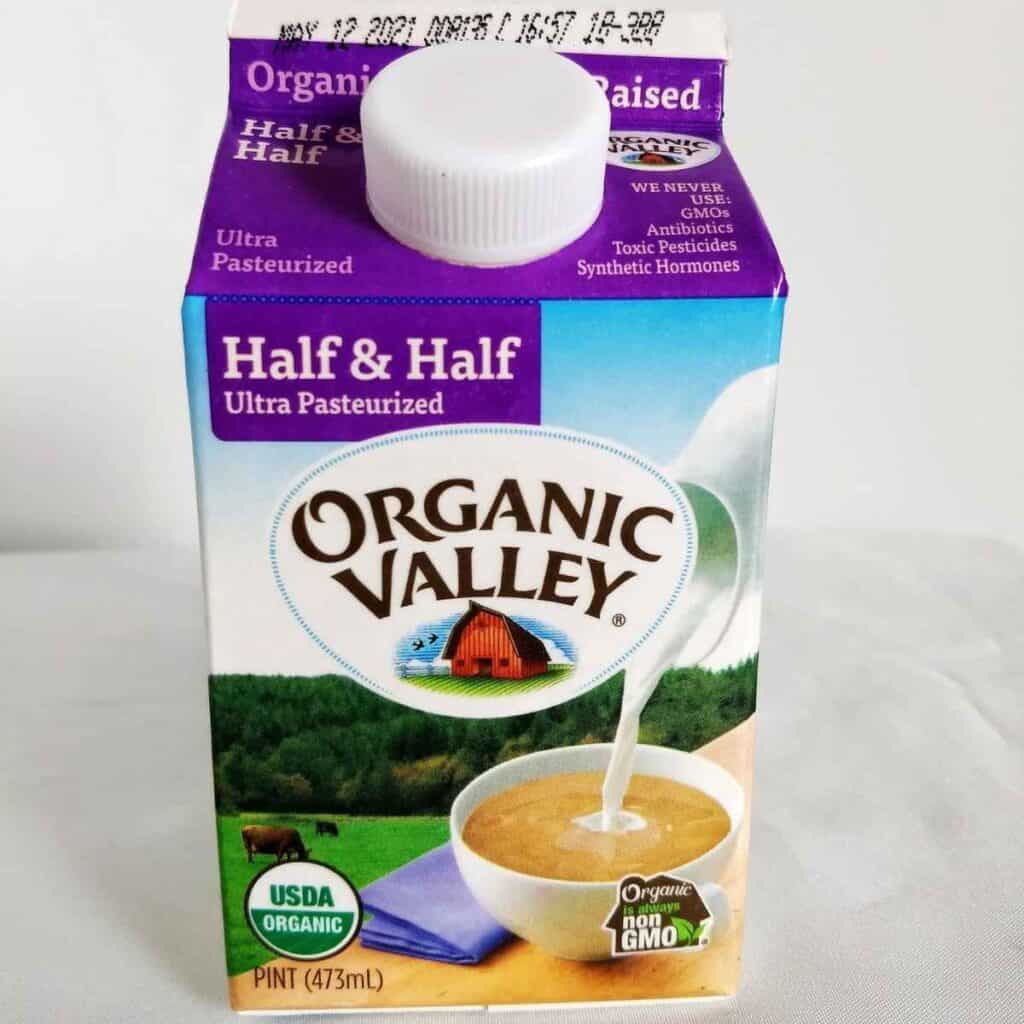 Half and half creamer is keto-friendly with only 1 carb in each serving. Each serving is 2 tablespoons. Half and half is a combination of cream and milk mixed together.
You should be able to find this at all grocery stores.
3. Califia Farms - Unsweetened Better Half Coffee Creamer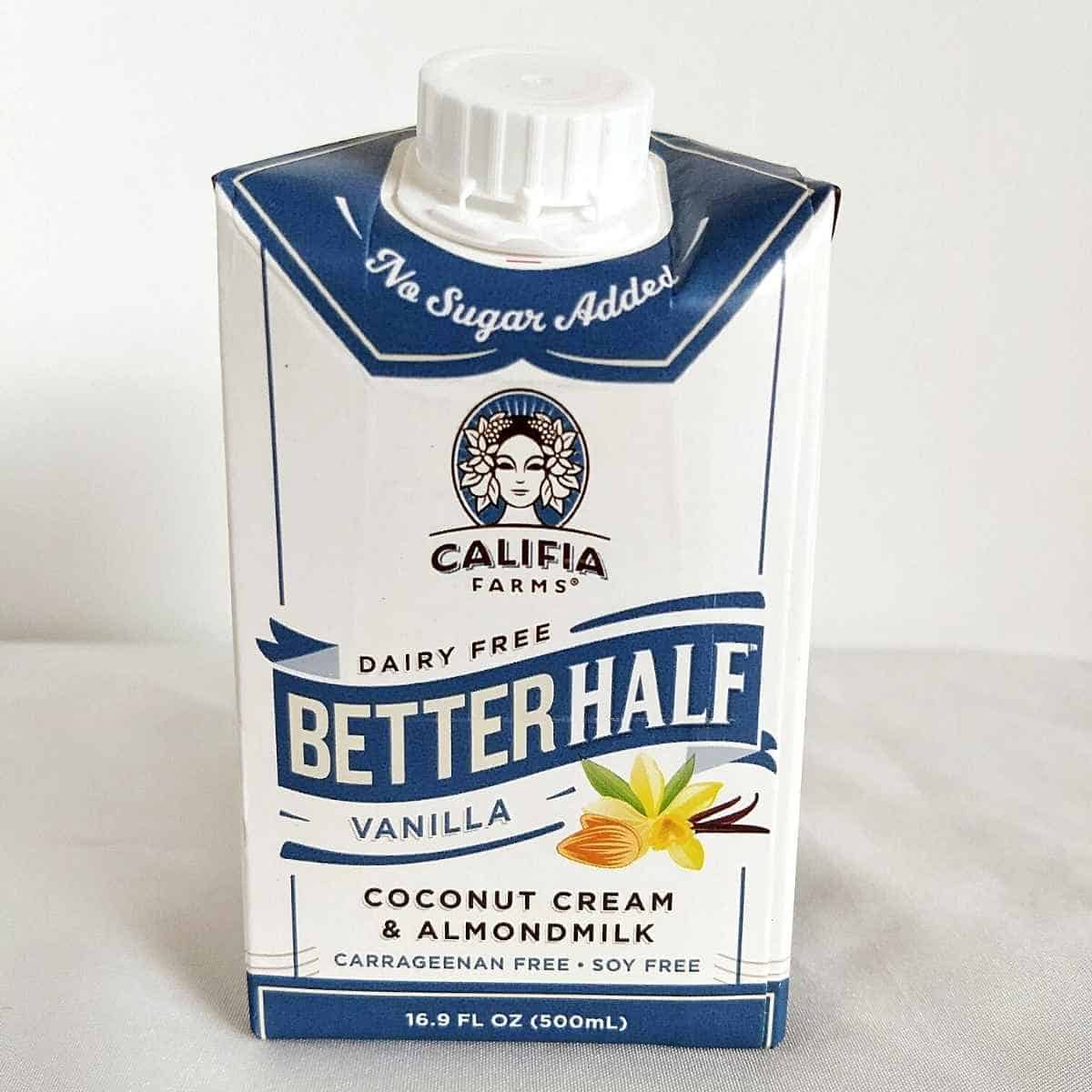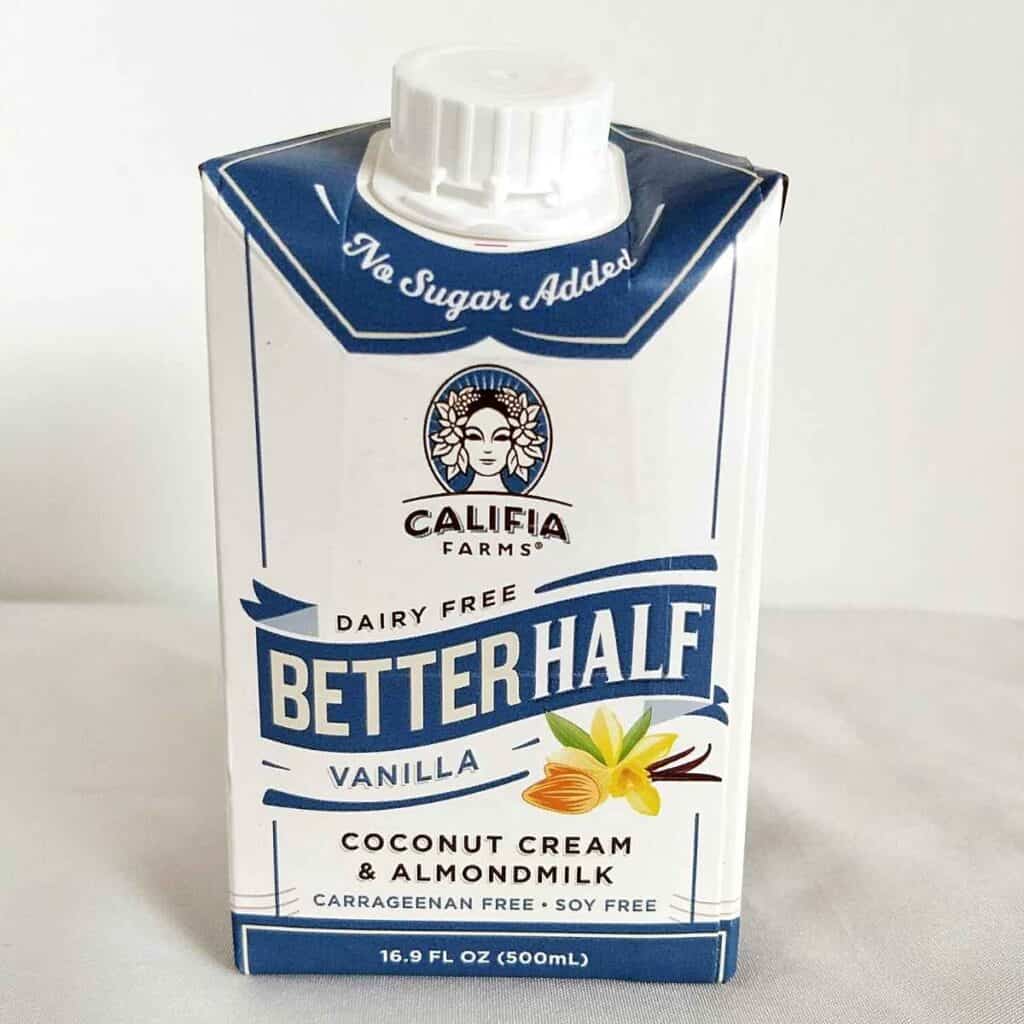 If you can't tolerate dairy well, this a great dairy-free alternative to half and half. This creamer is also vegan and Whole30-compliant.
The two main ingredients in this are almond milk and coconut cream. A review on YouTube from 3 people trying this stated that it gave a nice coconut flavor.
Each serving has 2 tablespoons with 0 carbs.
I was able to purchase this at my local grocery store. If you are not able to find it there, you can also purchase it on Amazon.
4. Nutpods (dairy-free)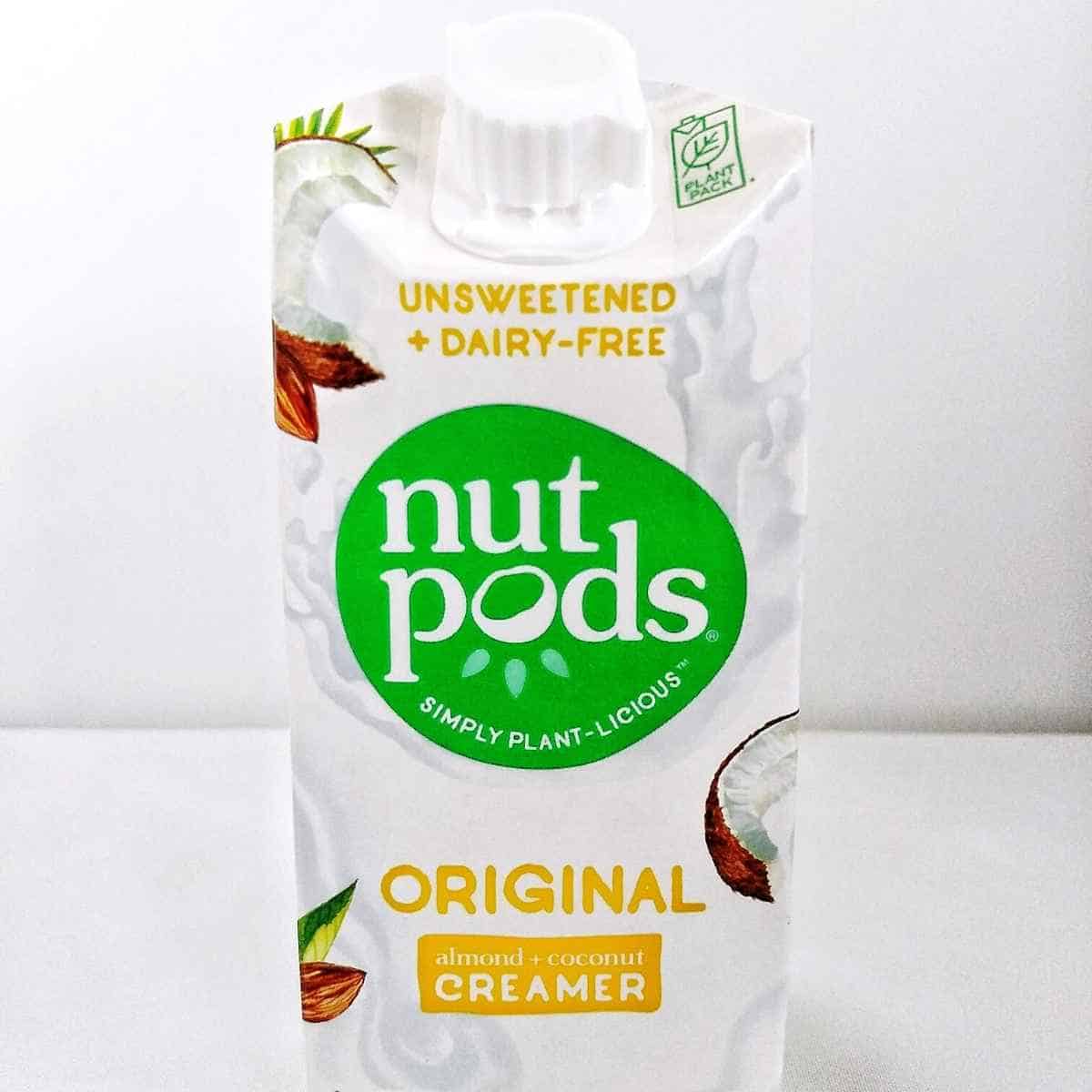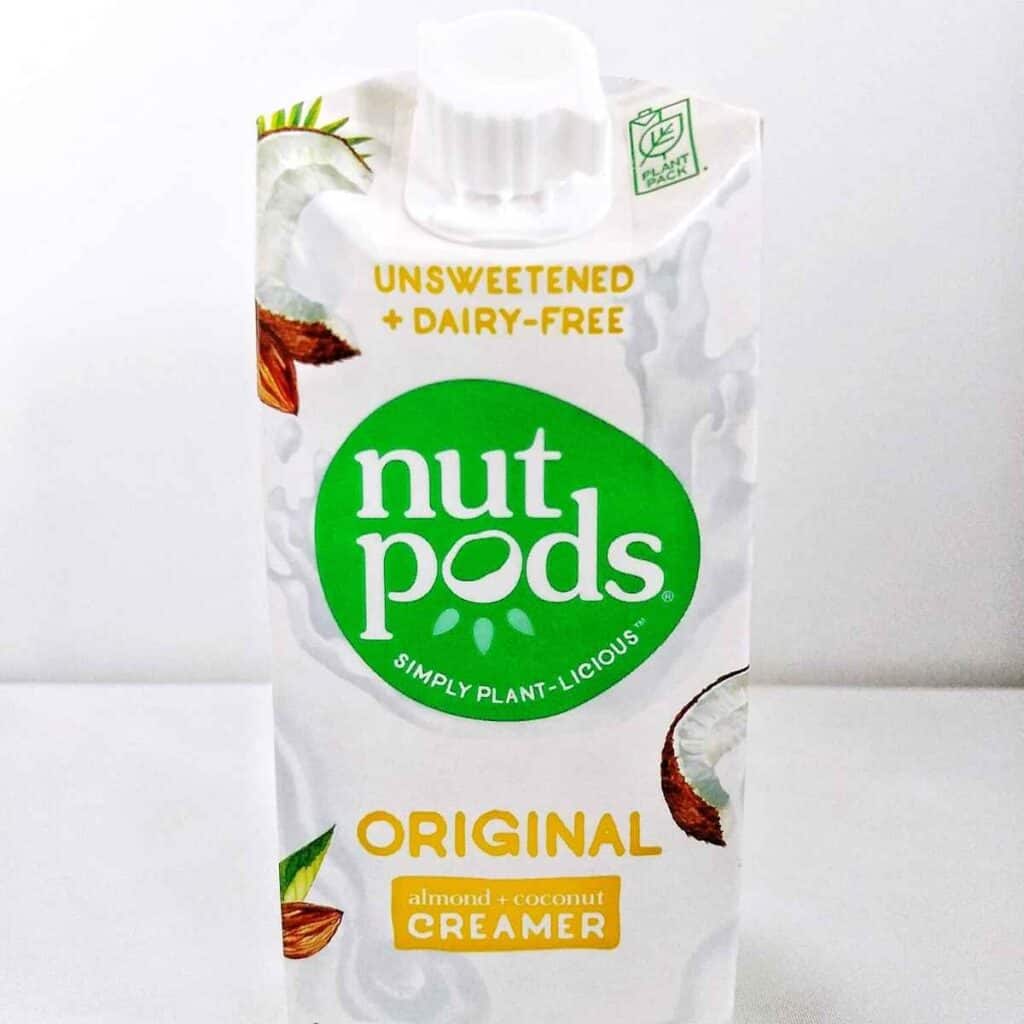 Nutpods are a favorite creamer in the keto space especially around the winter holidays, as they have some seasonal flavors such as pumpkin spice and peppermint mocha. More common flavors that are year-round in the stores are original, vanilla, and hazelnut.
The base ingredients in these nutpods are almond milk and coconut cream. For creaminess, they are less creamy than heavy whipping cream.
I was able to purchase this at my local grocery store. If you are not able to find it there, you can also purchase it on Amazon.
5. KITU Super Coffee Creamer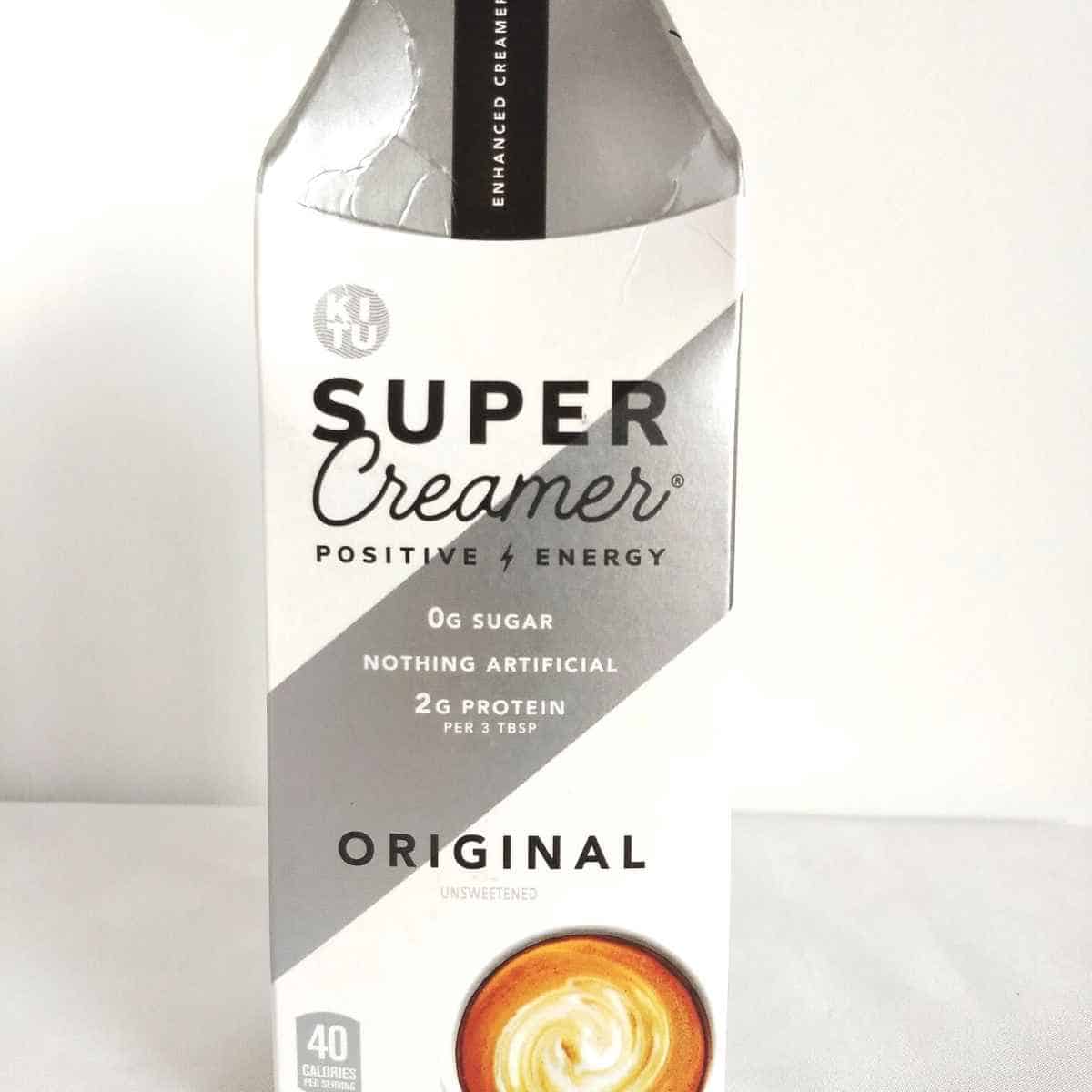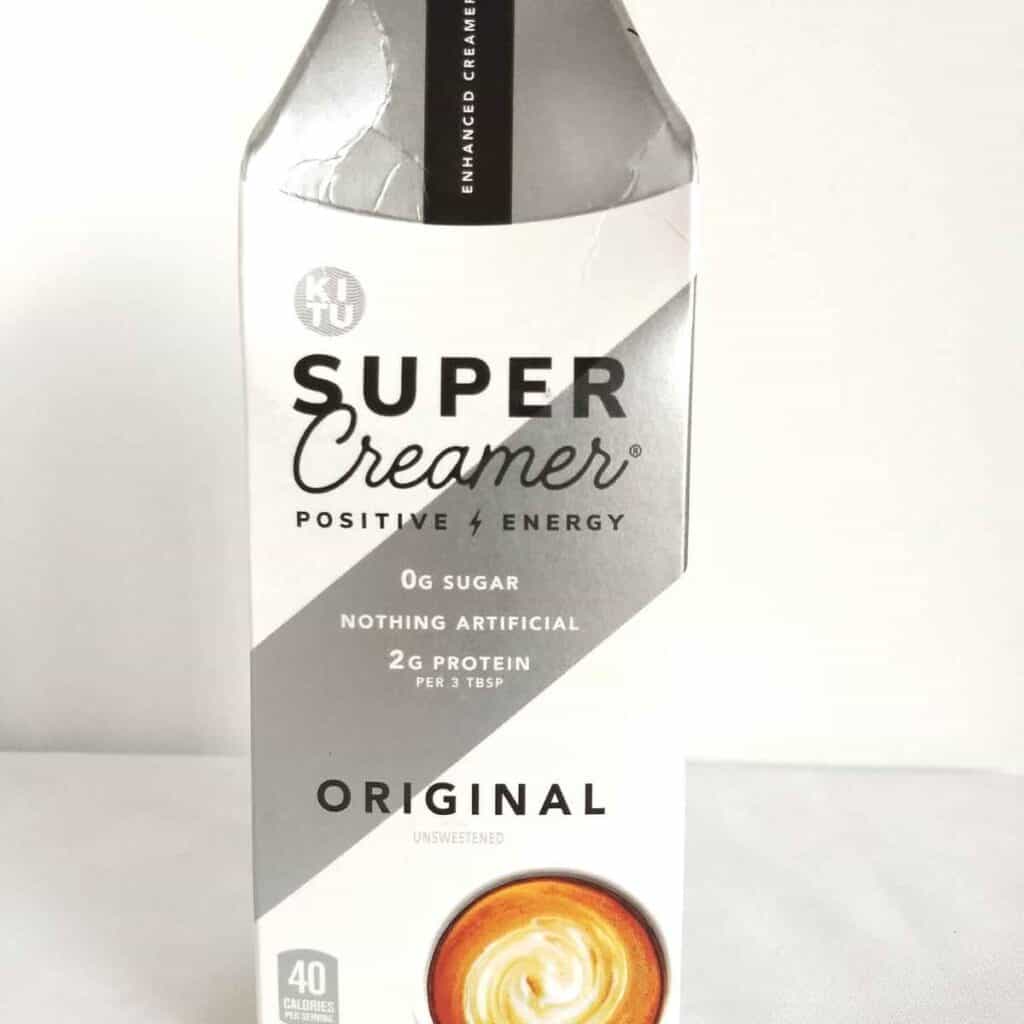 This creamer is one of my favorite creamers for coffee. This keto creamer with MCT oil has zero carbs for 3 total tablespoons and provides just the right amount of creaminess. They use monk fruit for their sweetener, so nothing artificial.
My favorite flavor is sweet cream. Some of their other favors are caramel, french vanilla, hazelnut and they even do some holiday ones, such as gingerbread eggnog.
I feel blessed to be able to purchase this at my local store. Yet, I understand not everyone is. You can purchase it directly on their site or on Amazon.
6. Picnik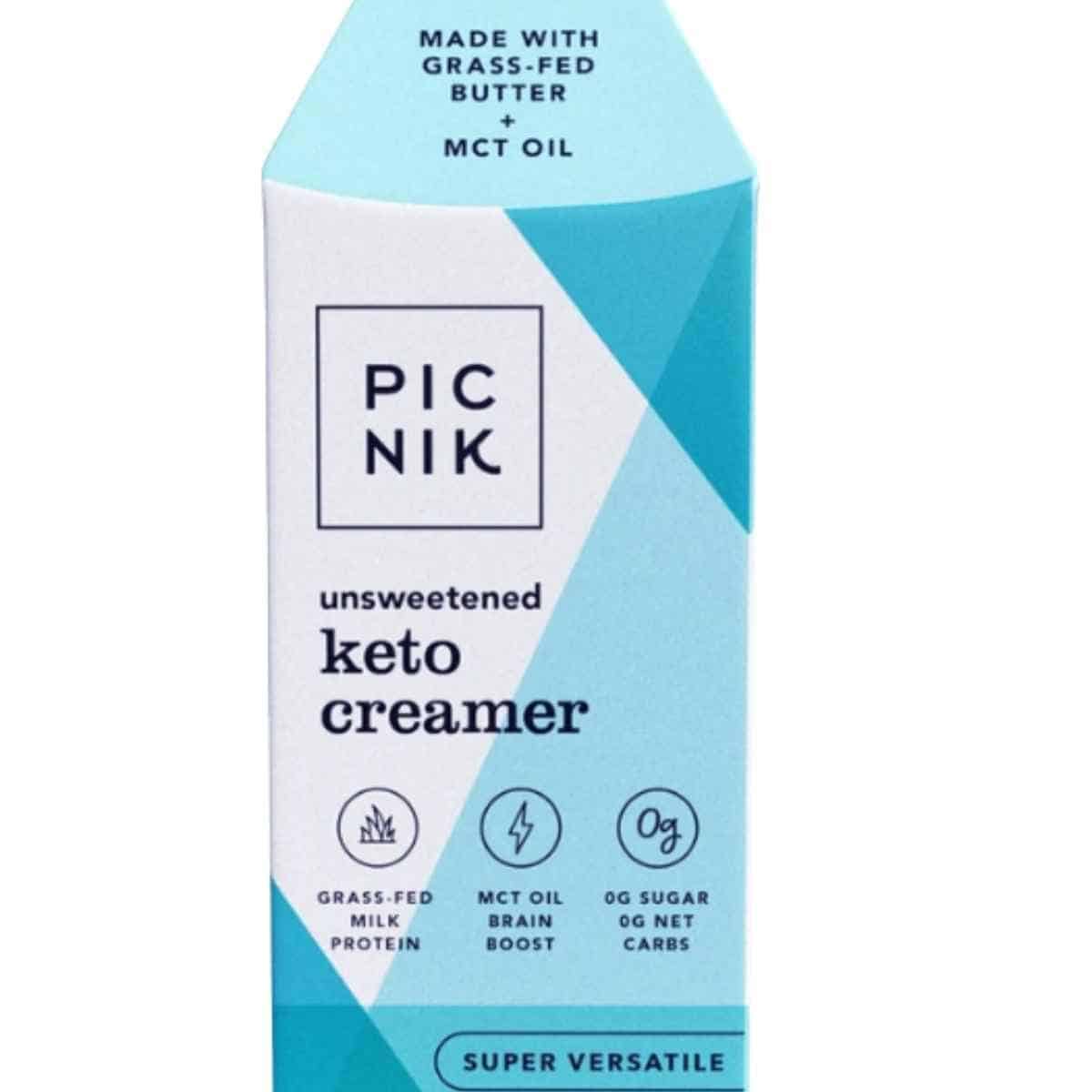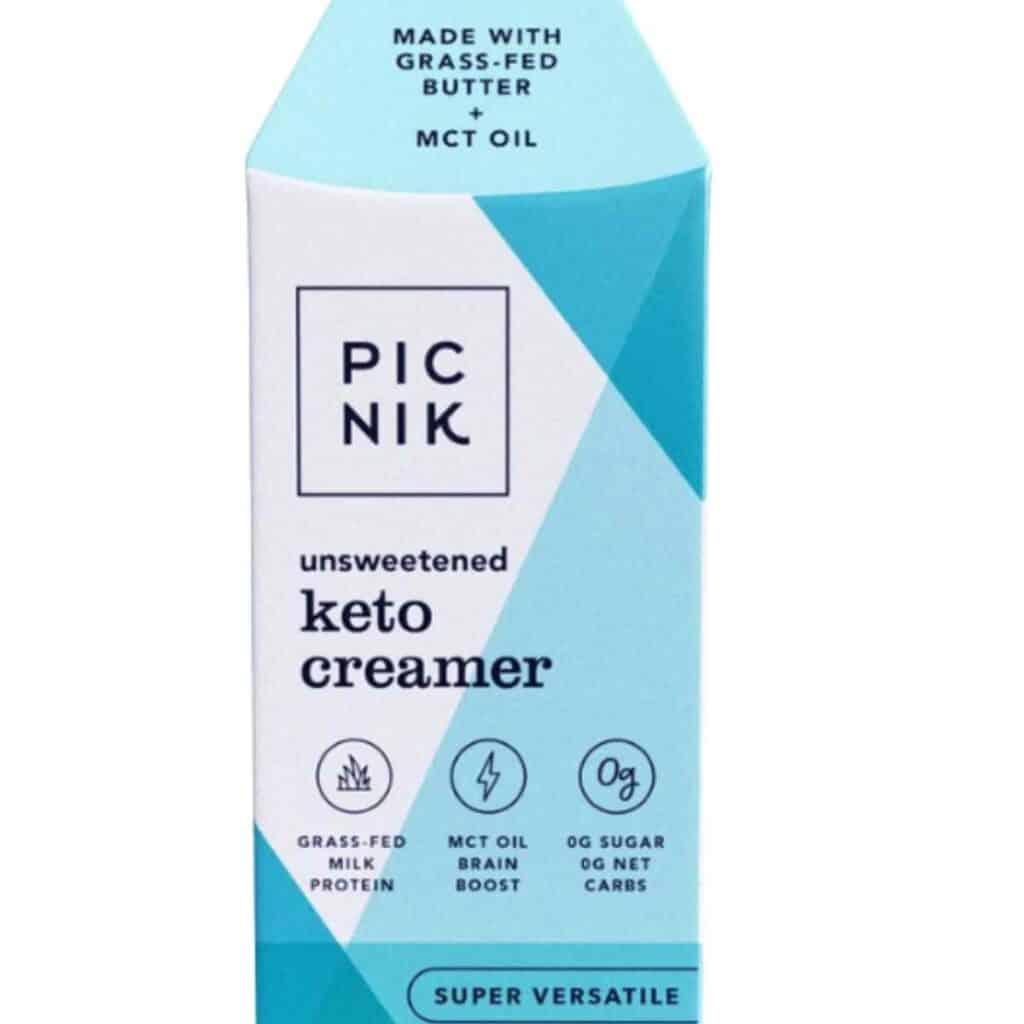 This company makes a keto creamer with MCT oil, grass-fed whey protein, grass-fed butter, along with water for their main ingredients. If you enjoy half and half but want some extra healthy fats and protein, this is the creamer to try. They have a total of 3 creamers that are keto-friendly with one being great for vegans.
You can purchase this at Whole Foods or on Amazon, and also on their own site.
7. Sugar-Free Ripple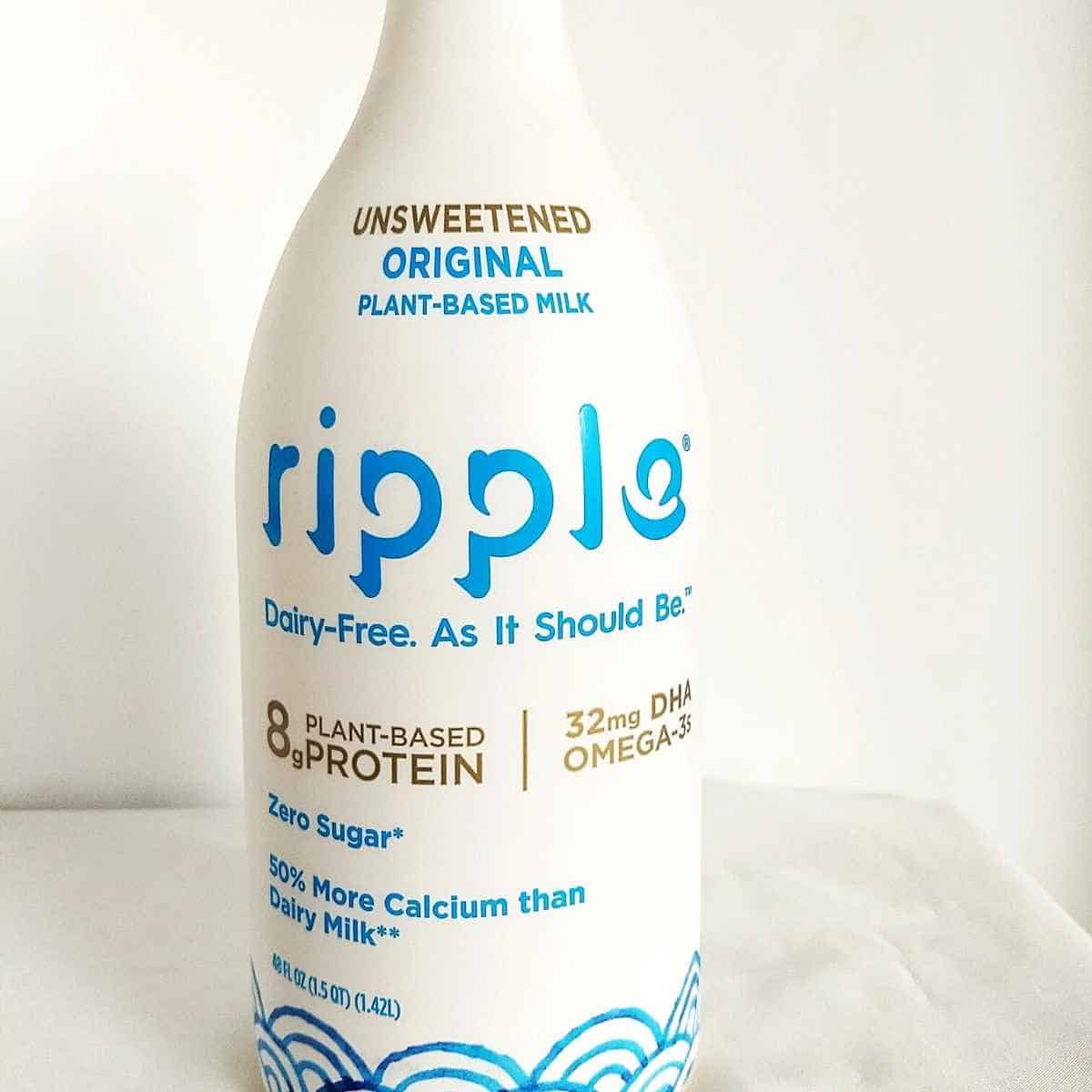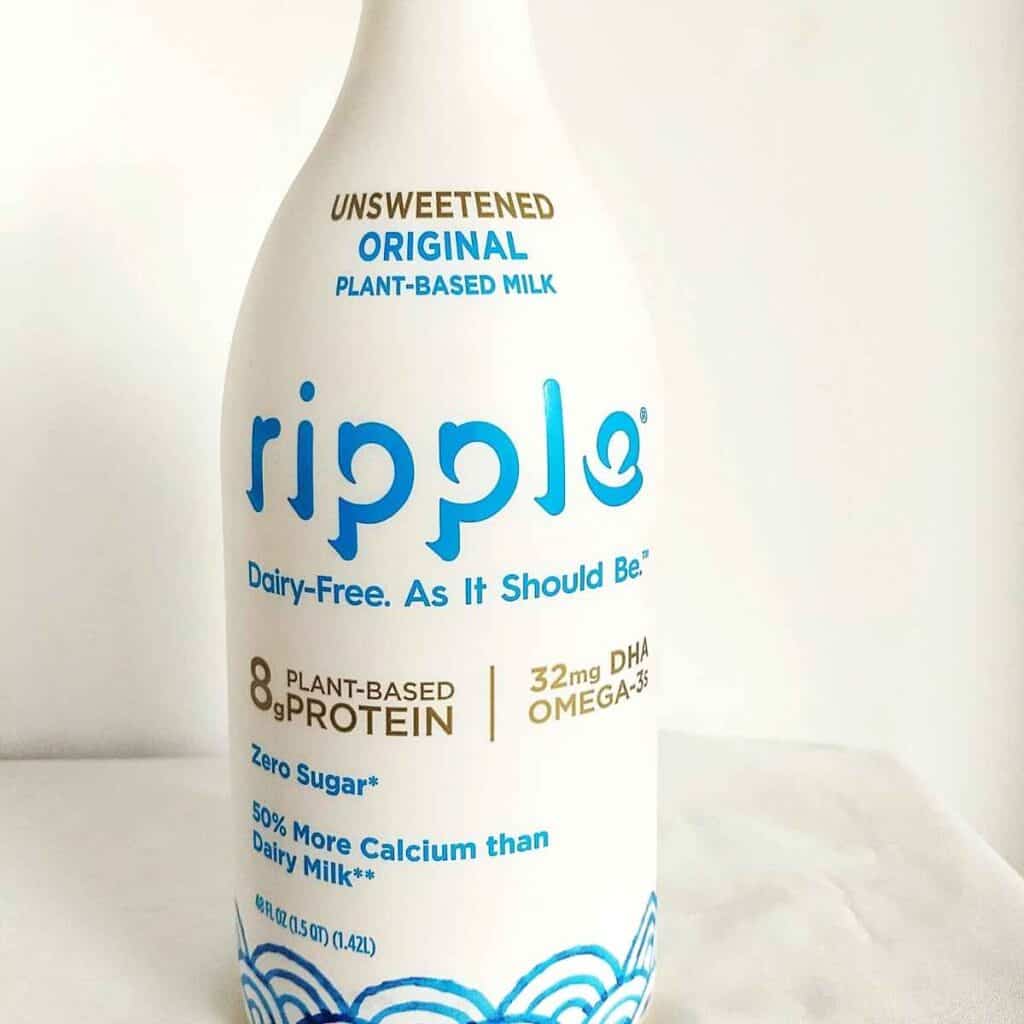 Ripple is a plant-based milk alternative. Each serving has 8 grams of pea protein. To help make this milk creamy they use sunflower oil. The one keto flavor they have is unsweetened vanilla.
If you are not able to find this at your local grocery store, you can buy smaller ones on Amazon for a fair price.
8. Unsweetened Vanilla Almond Milk: Blue Diamond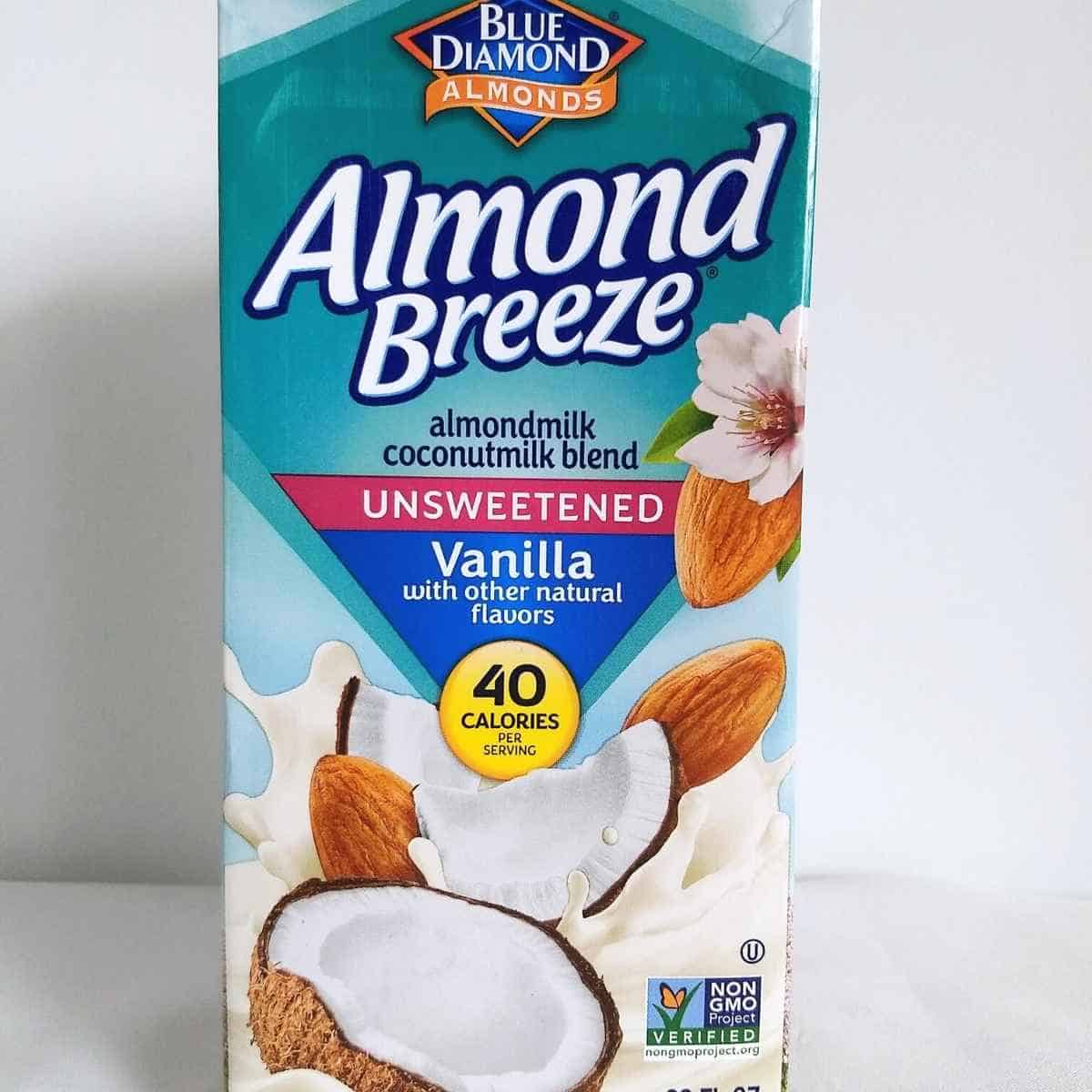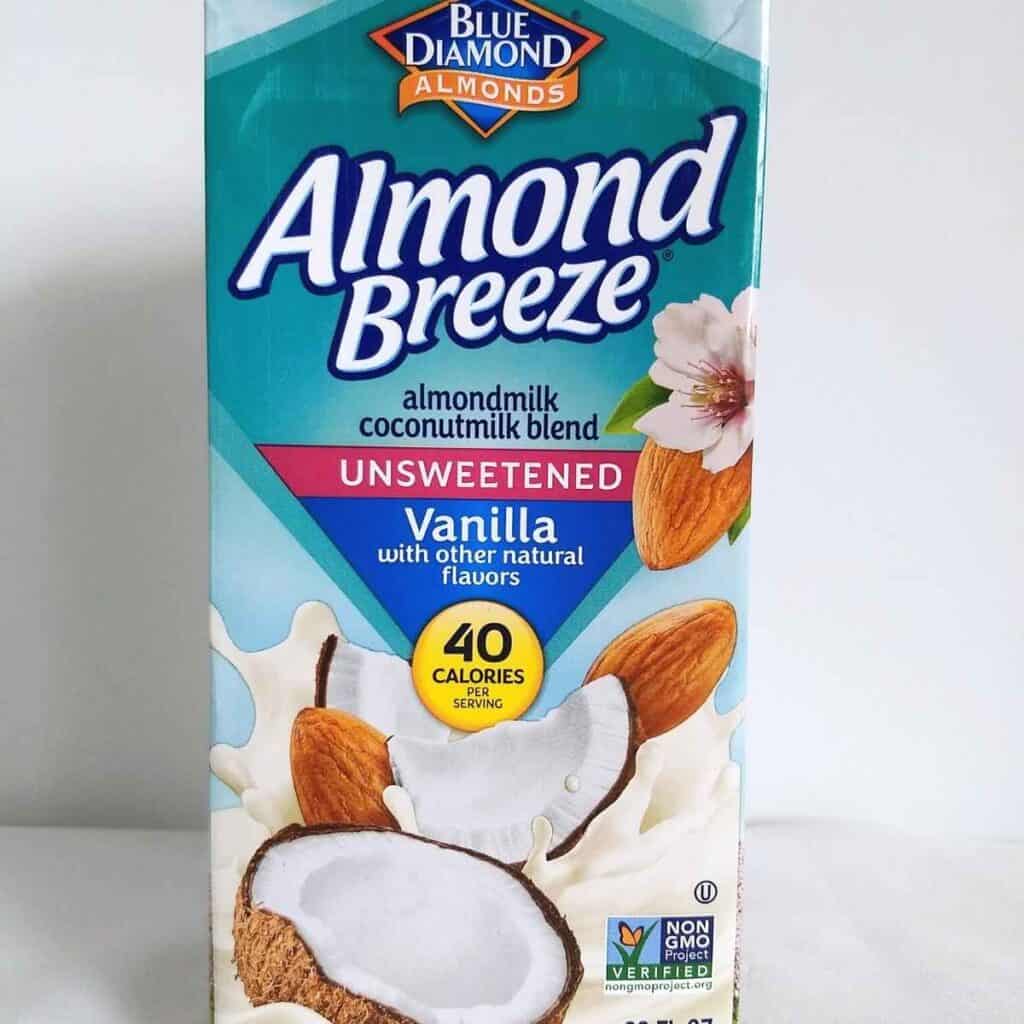 This is another plant based milk alternative that can be used in coffee. For unsweetened flavors they have vanilla and chocolate. As the name states, the milk is from almonds and water. There is no carrageenan in their nut milks. This is a well known company and can be purchased at Walmart.
9. Atkins Protein Shakes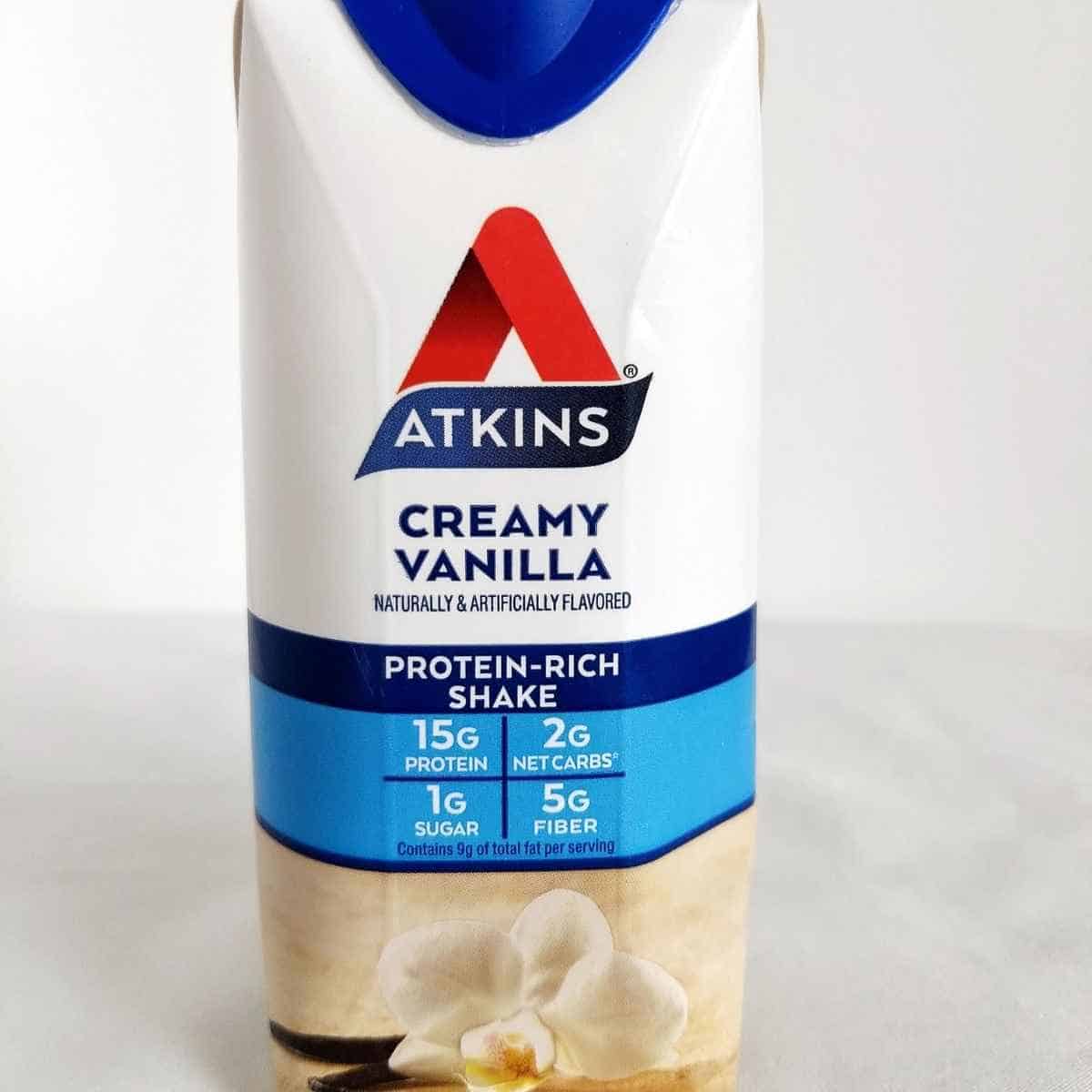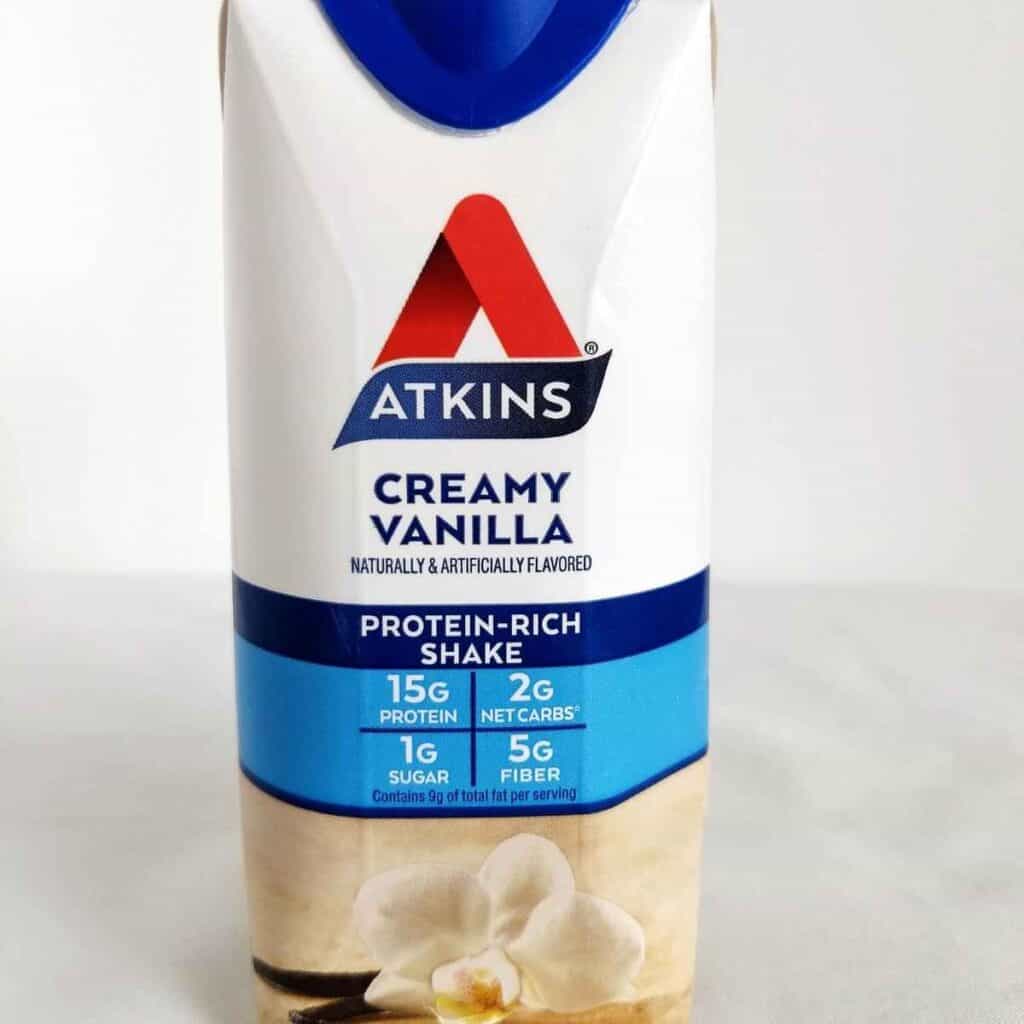 The flavors for Atkins shakes are vanilla, chocolate, mocha, caramel, vanilla late and variants of these flavors. At first glance they look to be high in carbs, as 1 whole shake can have 5 to 9 total carbs. Yet this is for the full 11 ounces of the shake. If you only do a few tablespoons of the shake for your keto coffee, you will be fine.
Most of these carbs come from prebiotic soluble corn fiber and will not impact your blood sugar (source). The sweeteners used in these are acesulfame potassium and sucralose.
If you can't find this protein shake locally, you are able to purchase it on Amazon.
10. Premier Protein Shakes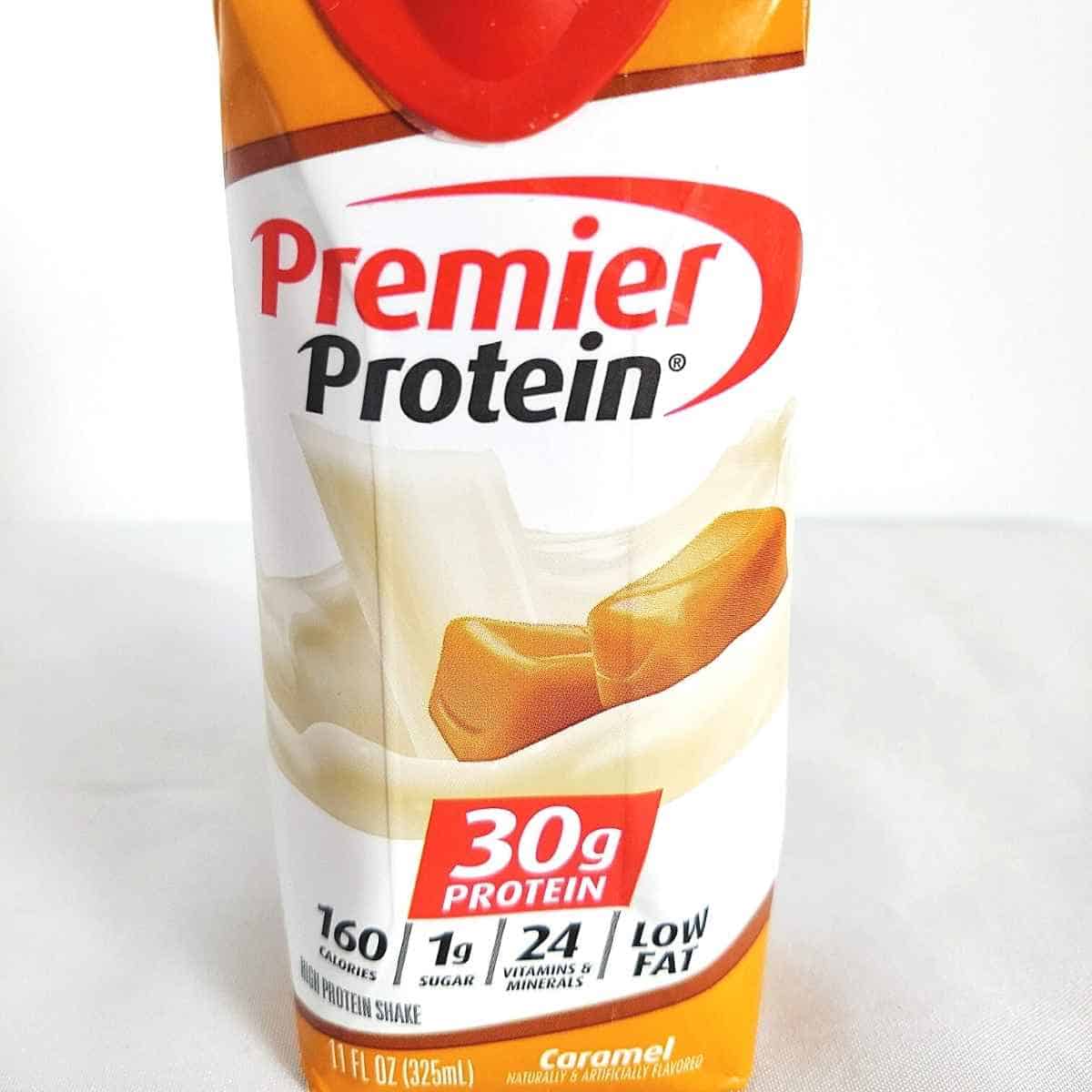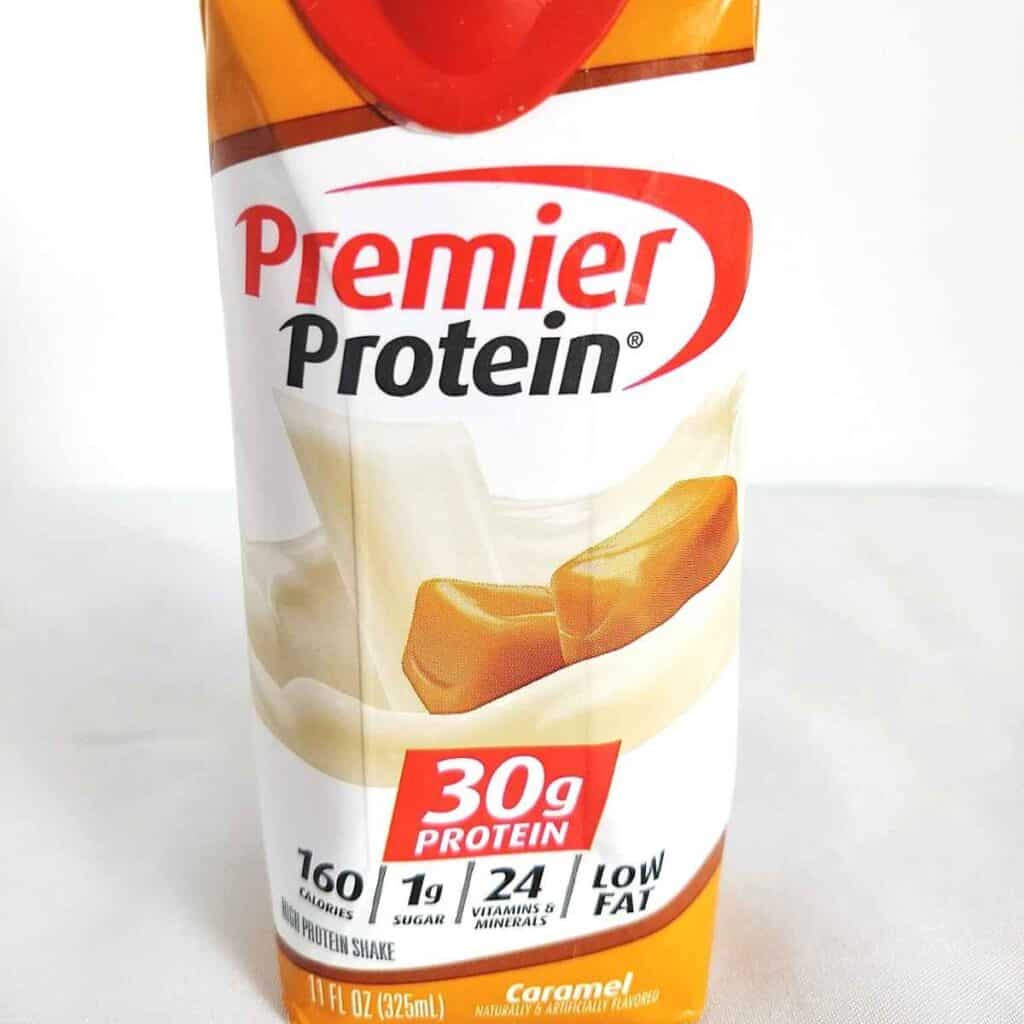 Premier protein shakes have been very popular in the keto space for making coffee more fun.
According to their website, they have 24 flavors that you can choose from. A few that would be perfect for keto coffee creamer are chocolate, vanilla, caramel, cinnamon roll, and pumpkin spice for the fall.
For 11 ounces there are 4 total carbs and 30 grams of protein. Acesulfame potassium is the sweetener used.
My mother is able to get her Premier shakes at Costco at a great price. Like most of the creamer products on here, you can also get them on Amazon.
11. Quest Protein Shakes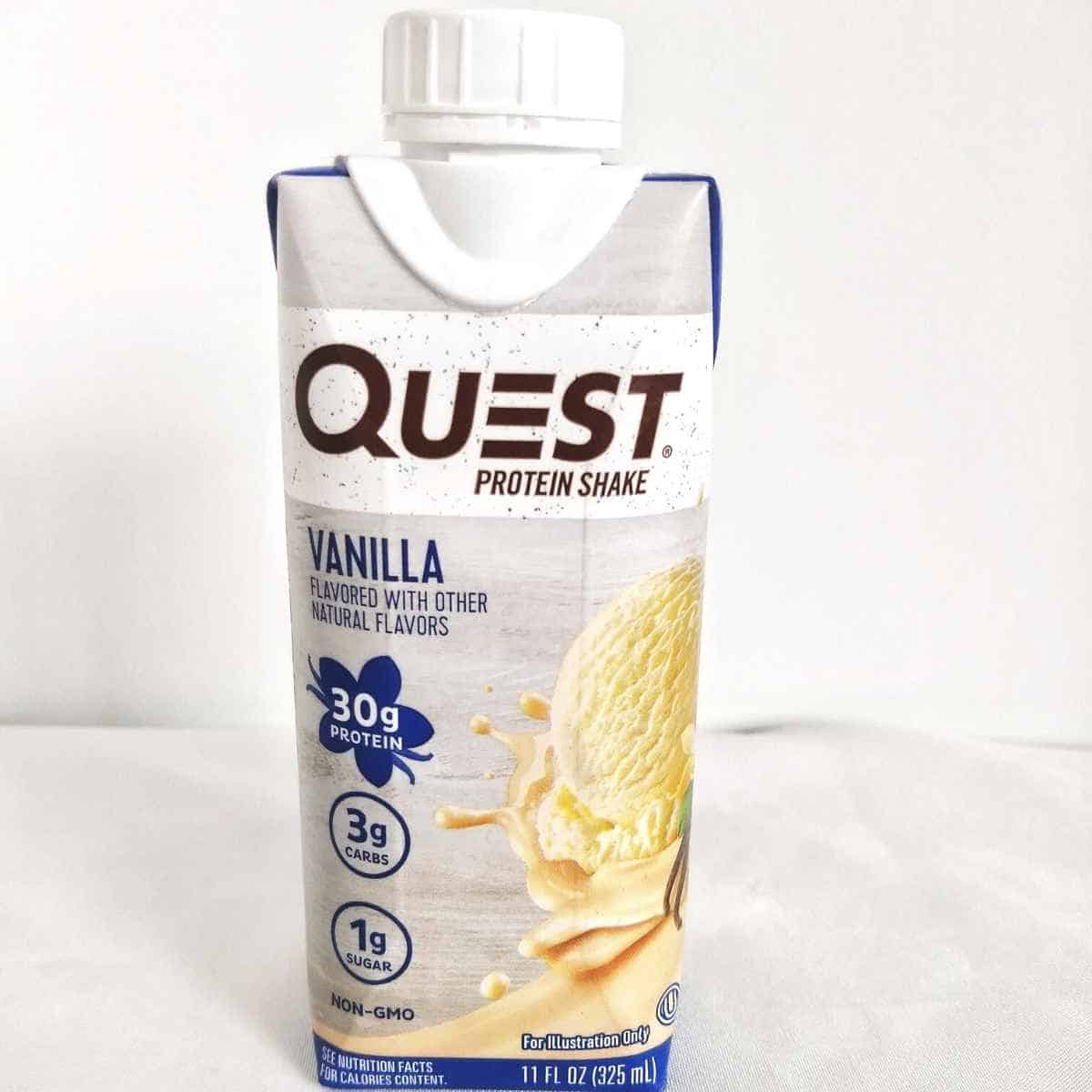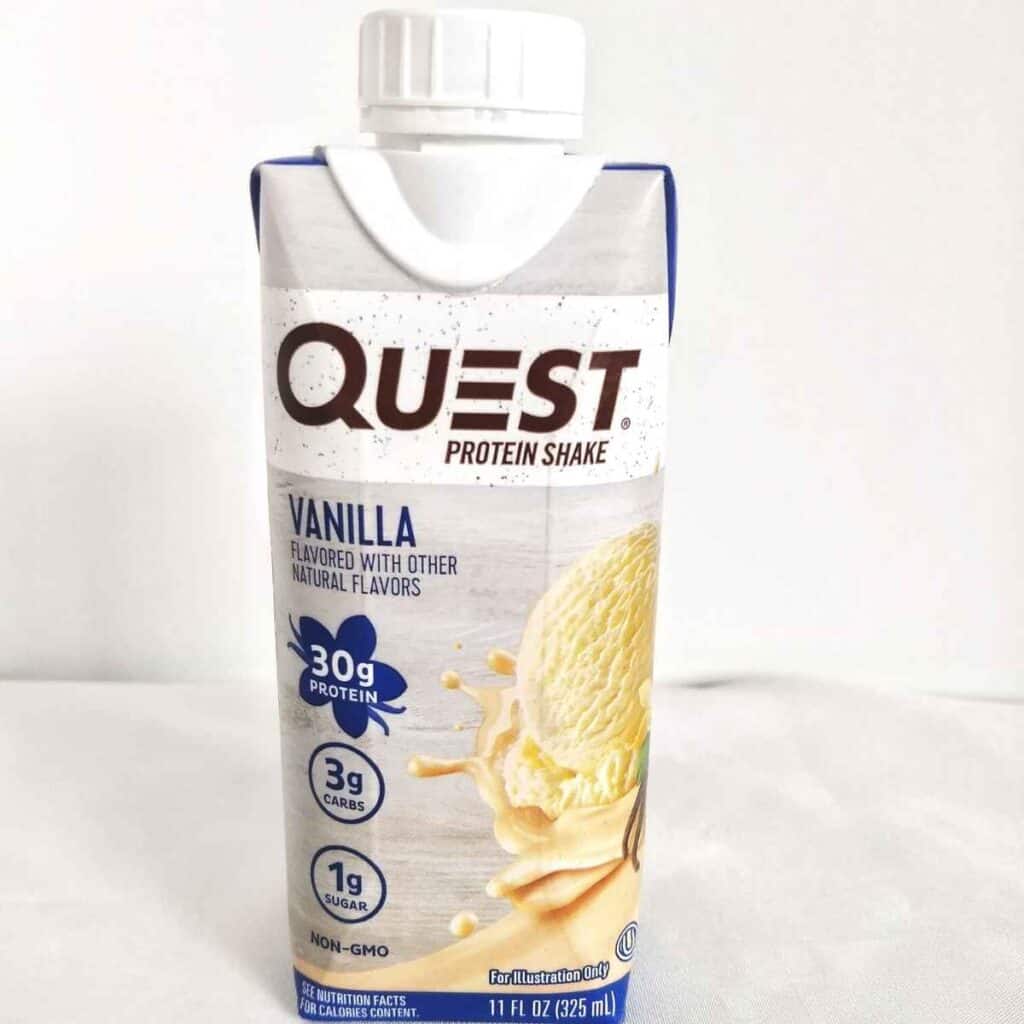 Just like the 2 protein shakes above, this is another great idea to add to your coffee for creamer. Sucralose in the sugar free sweetener that is used. They have 3 flavors and they are vanilla, chocolate and salted caramel. Their vanilla and caramel shake has 30 grams of protein, 3 total carbs for 11 ounces. The chocolate flavor has just one more carb.
I was able to purchase this drink from my local store. If you can't find them, you can get them on the Quest website. I have not been able to find them on Amazon.
12. Isopure Protein Powder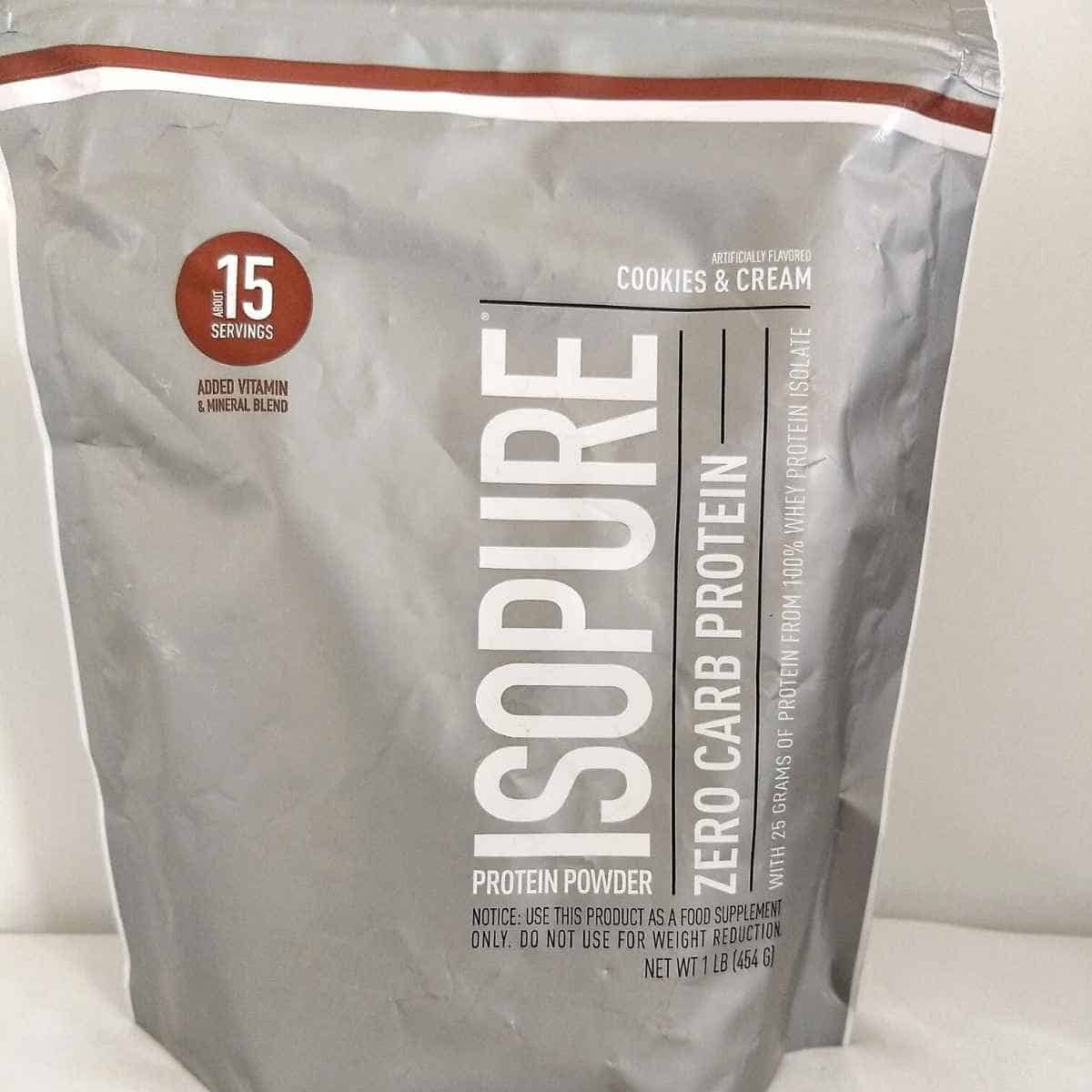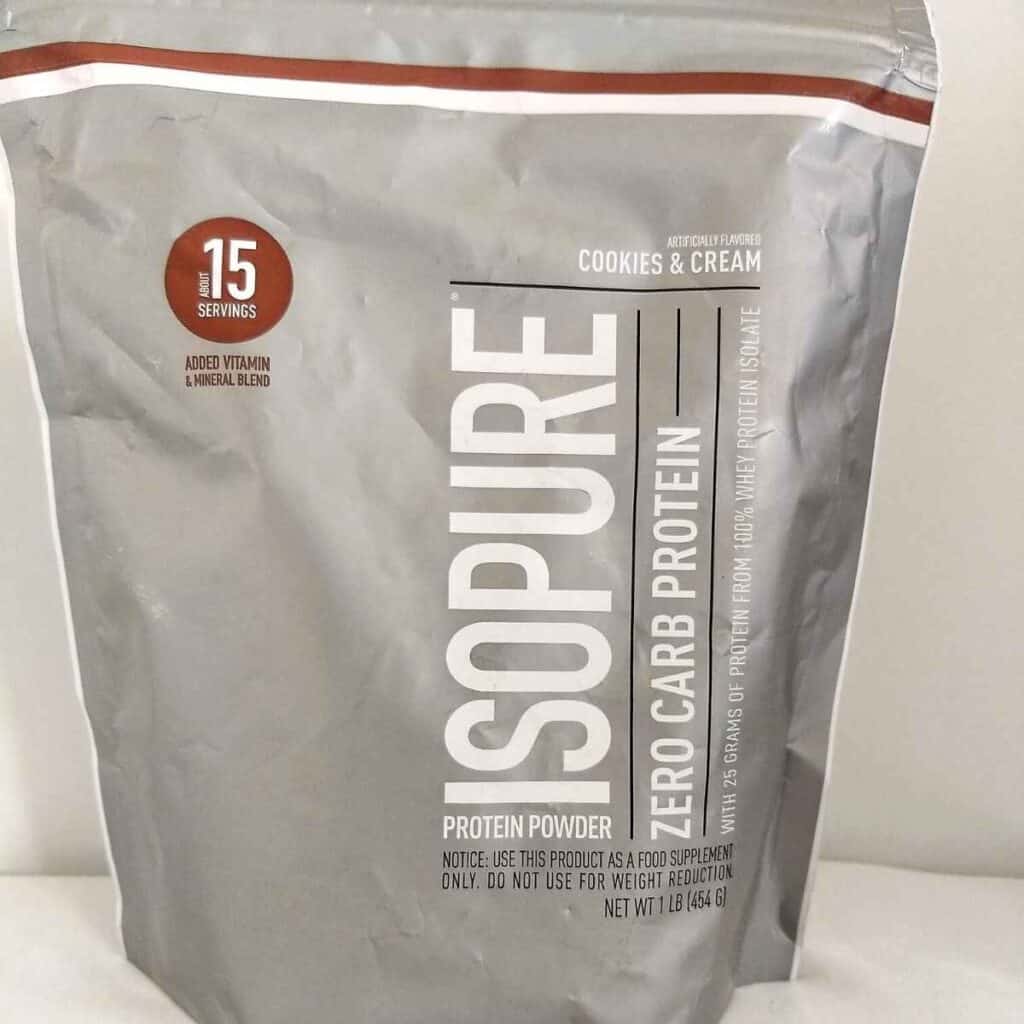 Any protein protein powder that is keto friendly would work great. I like the ISO Pure brand for protein powders. One scoop provides 25 grams of protein with 0 grams of carbs. They use sucralose for their sweetener. Once adding the protein powder to the coffee, use a blender or an electric wisk to blend it well.
Isopure Protein Powder has man flavors including vanilla and chocolate.
I have seen Isopure at places like GNC, but you can typically find the best variety of flavors on Amazon.
13. Prymal Coffee Creamer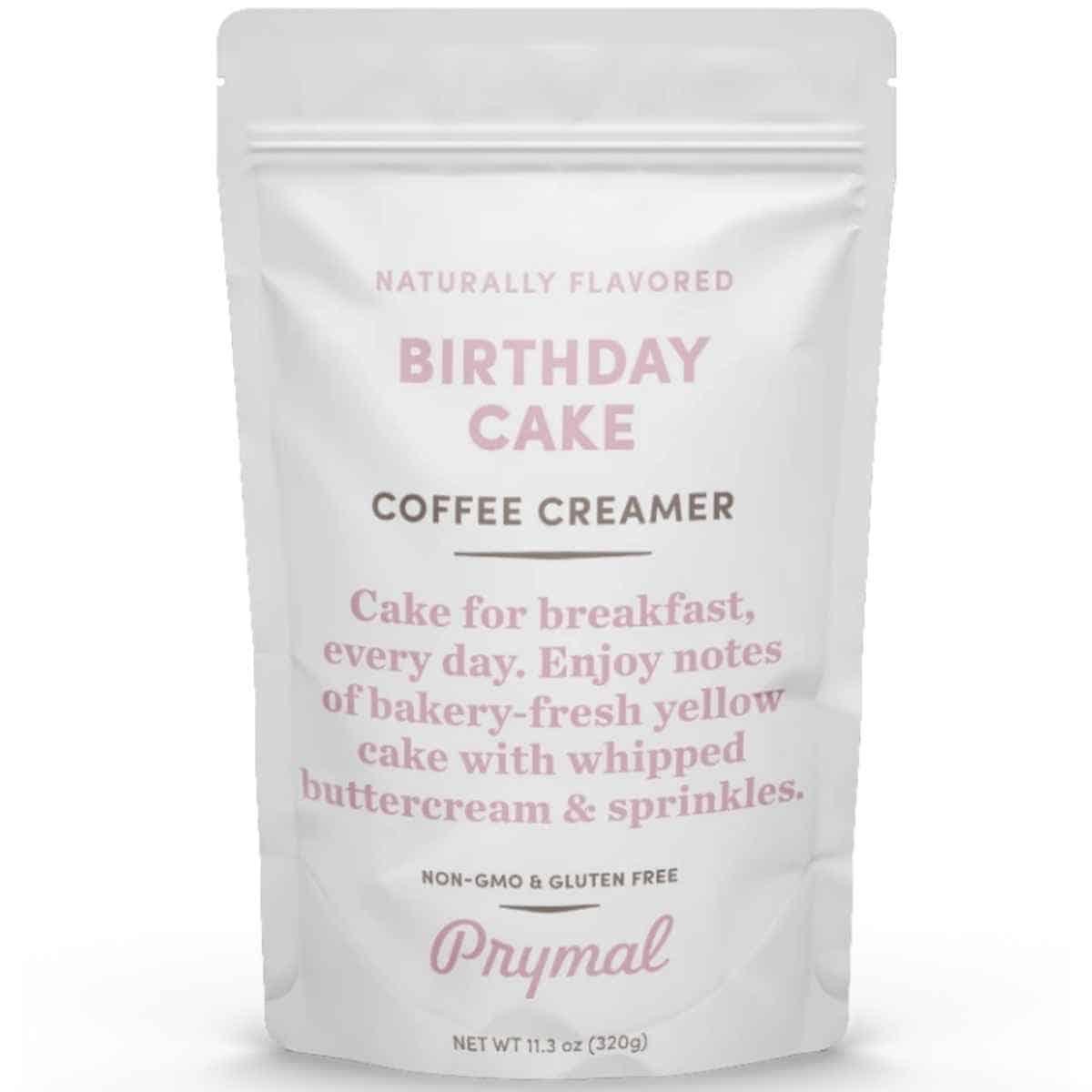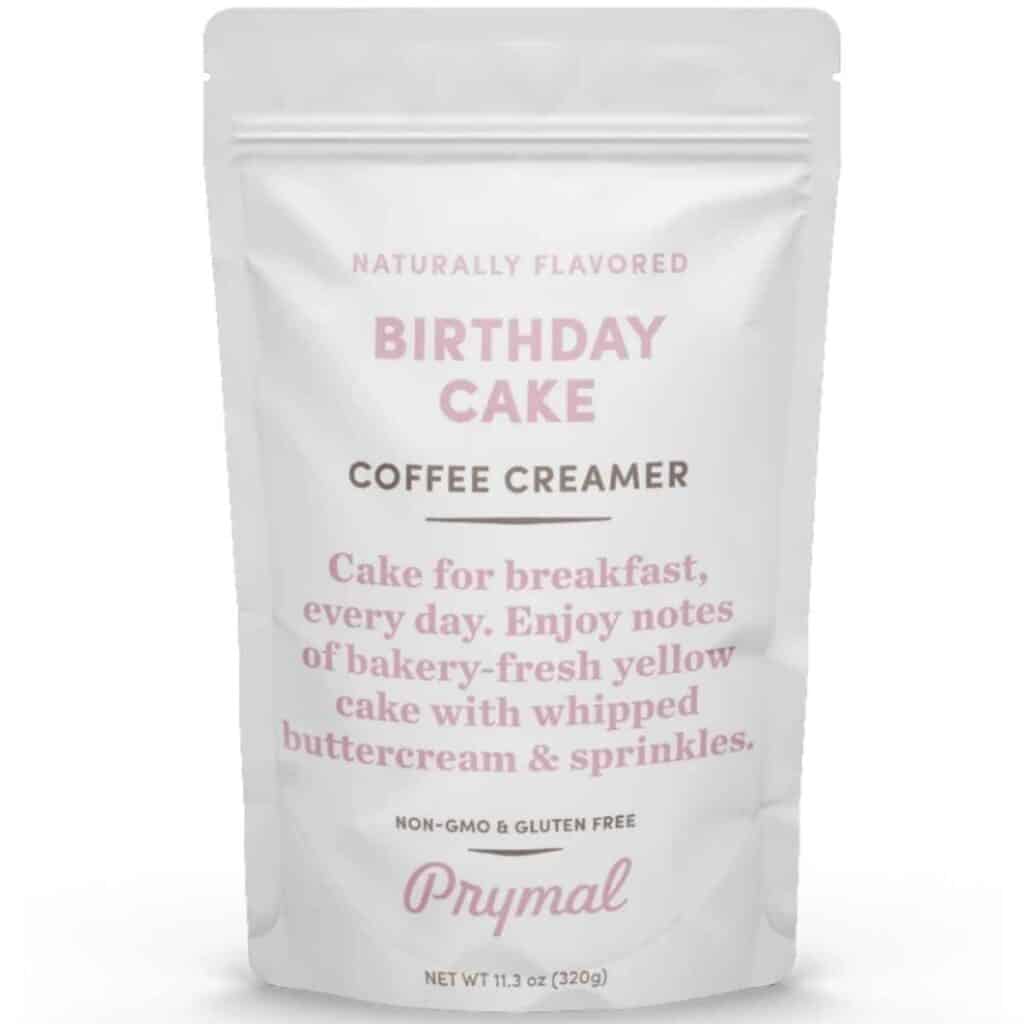 If you want the convenience of a powdered creamer, this company is for you. Each serving has zero sugar and 1 net carbs. They have 11 different flavors including the common vanilla, chocolate, and caramel. Other fun flavors that they have are birthday cake, pumpkin spice, red velvet, butter pecan, and may others.
They use 3 different sweeteners which are erythritol, monk fruit and stevia.
You can purchase these on their site or some of the flavors on Amazon.
14. Laird Superfood Non-Dairy Coffee Creamer Unsweetened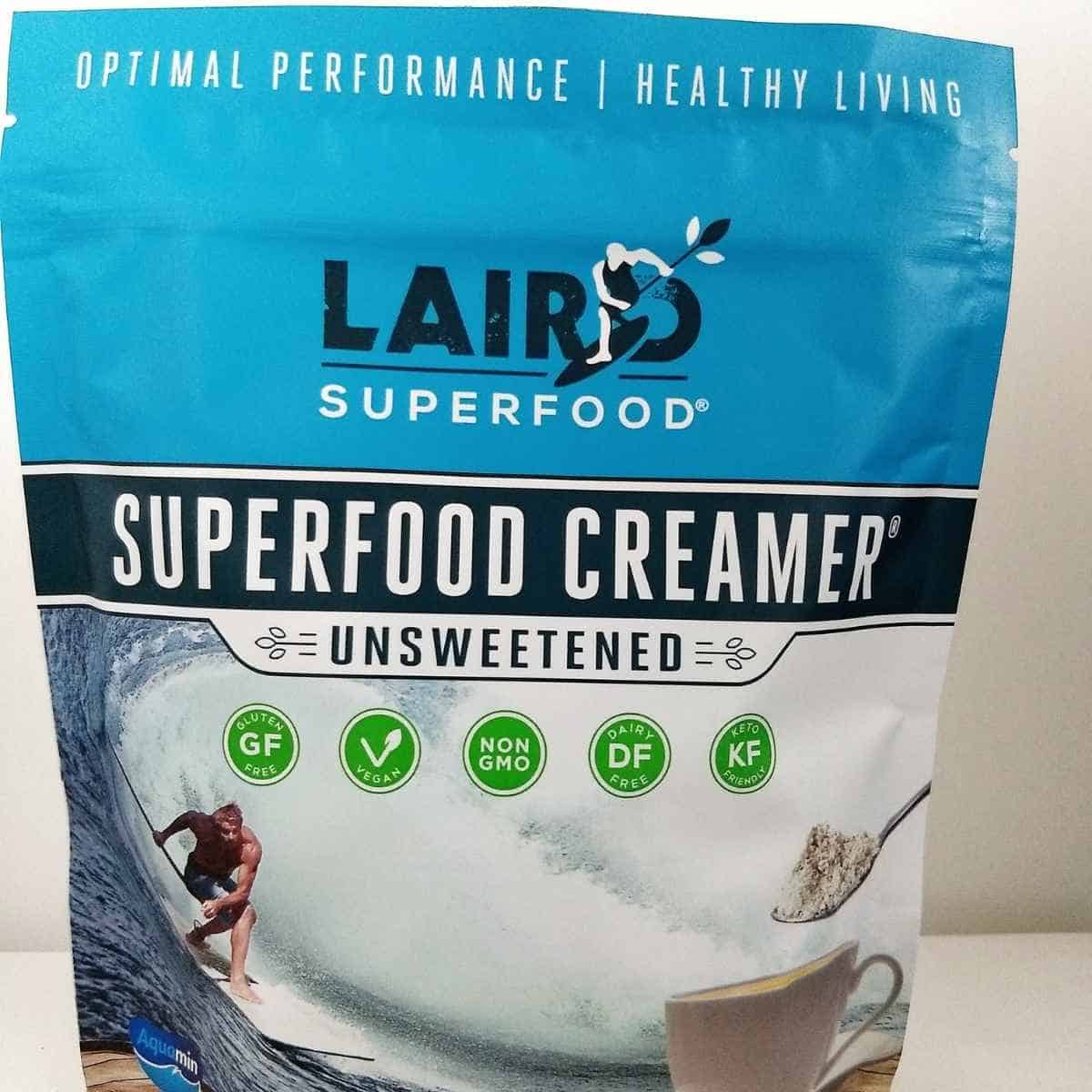 This is another powder keto coffee creamer that you can use, which is great to travel with. For each tablespoon used there are 2 grams of carbs. Laird uses coconut milk powder, aquamin, and extra virgin coconut oil to make your coffee creamy.
If you can't find this brand at your store, you can purchase it on Amazon.
15. Omega PowerCreamer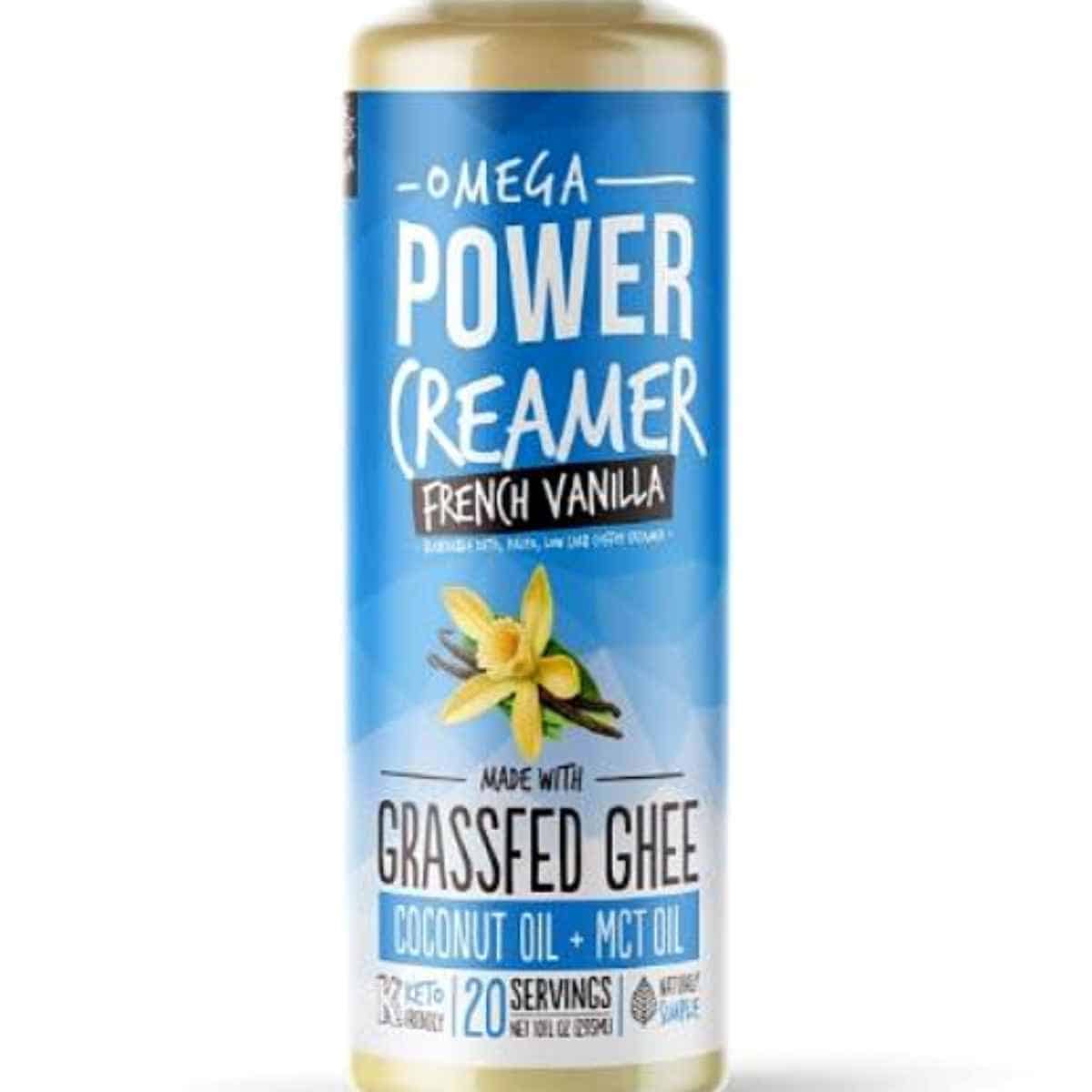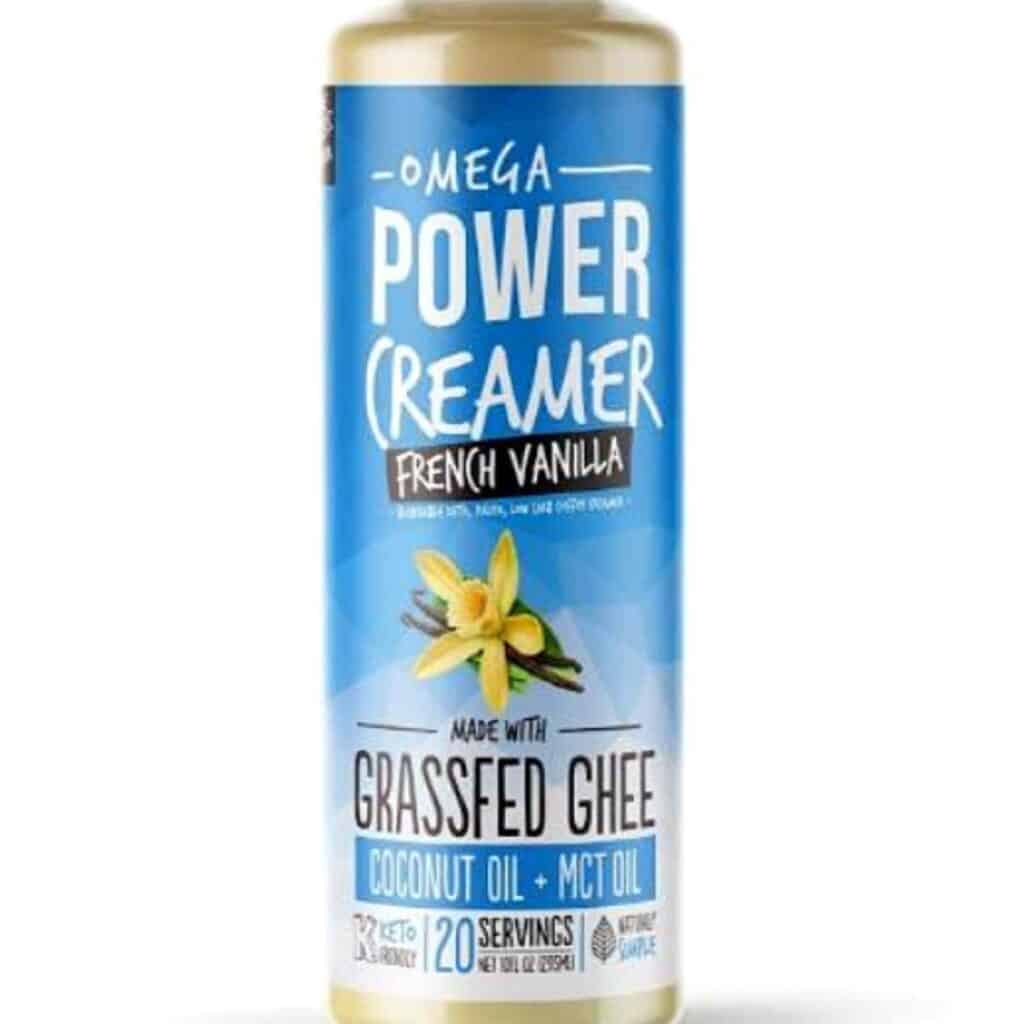 The top 3 ingredients in this keto creamer are grass fed ghee, extra virgin coconut oil and MCT oil. They use stevia as their sweetener. There are 5 main flavors with 2 seasonal flavors. The seasonal flavors are pumpkin spice and peppermint mocha. French vanilla, salated caramel, original, cinnamon roll, and natural cacao are the other main flavors to choose from.
Each serving has 0 grams of carbs and 14 grams of fat.
This flavor along with others are on Amazon.
16. Coconut Cream from a can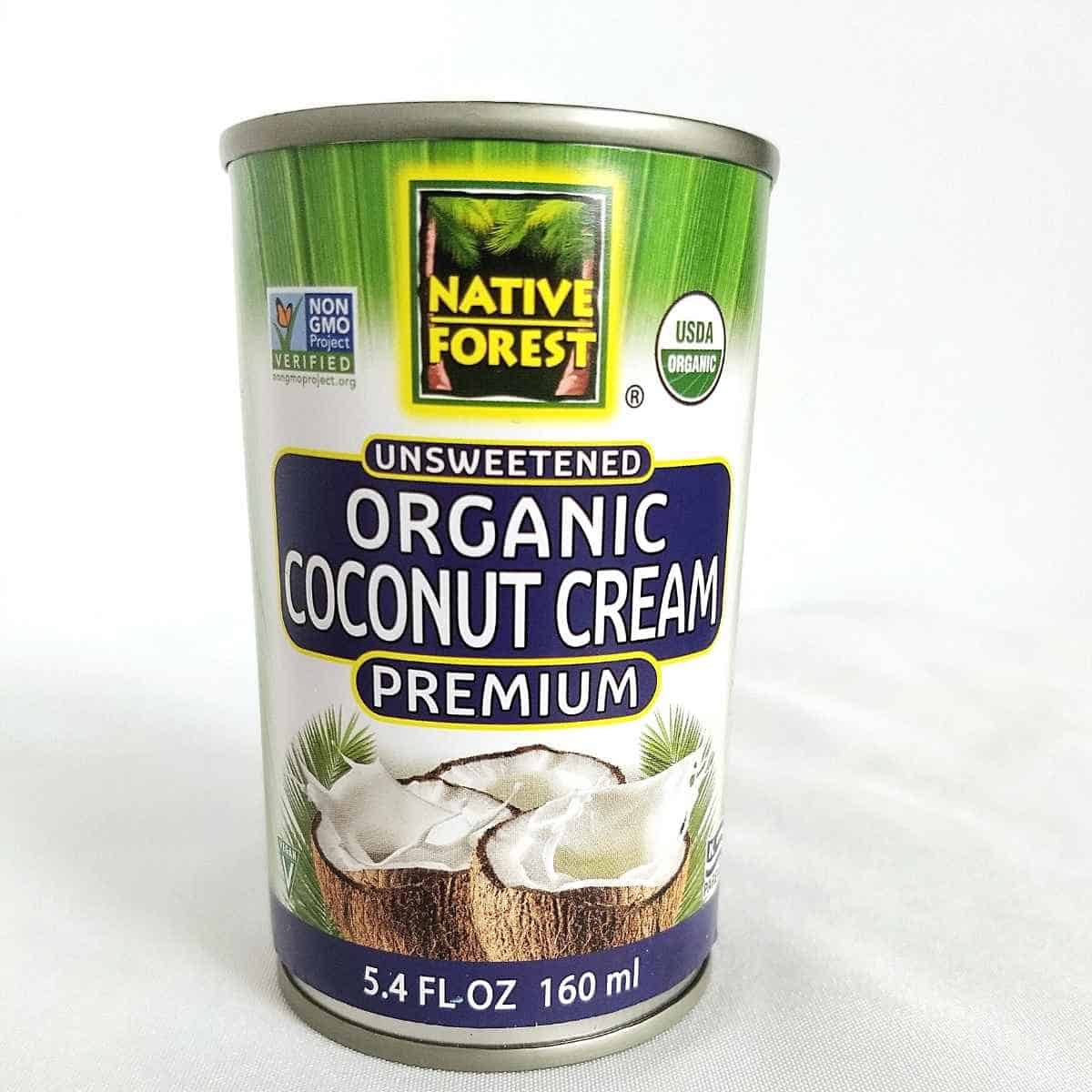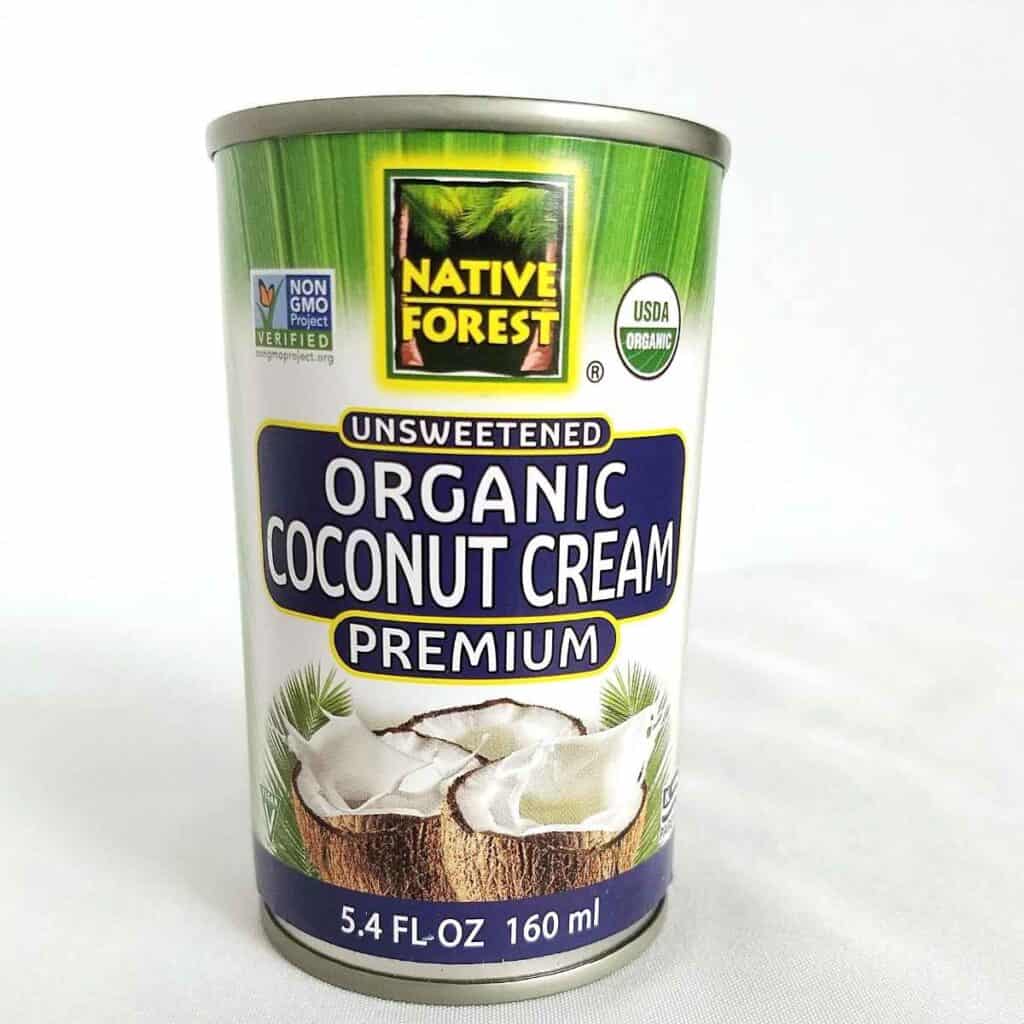 Coconut cream is a great vegan option for creamer. There are small 5.4 oz cans with 5 servings in each. Each serving on the can is 2 tablespoons which only gives you almost 1 total carbs. Once you add this to your drink, blend it with an electric mixer.
You should be able to find coconut cream at your local store, even if it's not organic.
17. Grasso Foods Creamer or Coffee Booster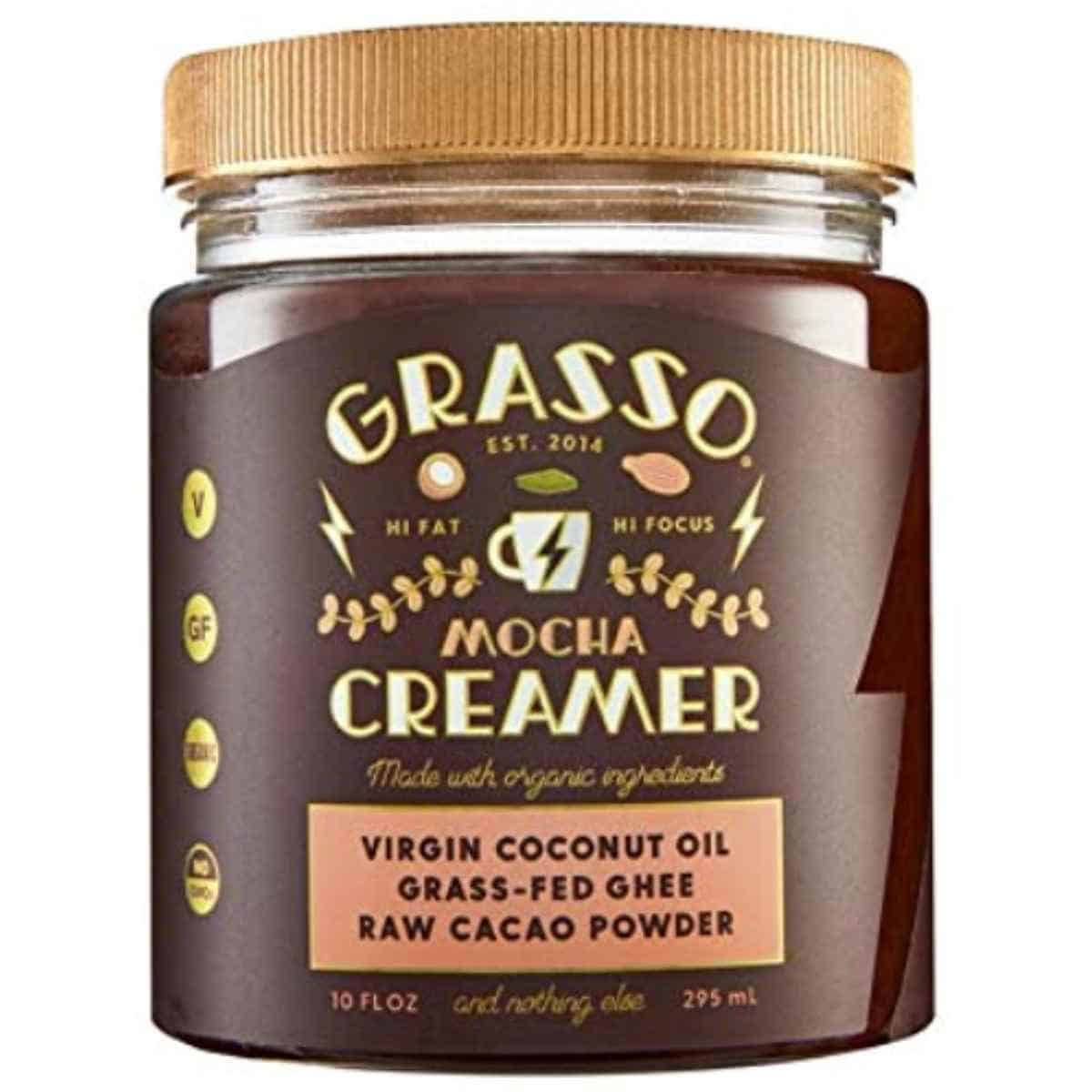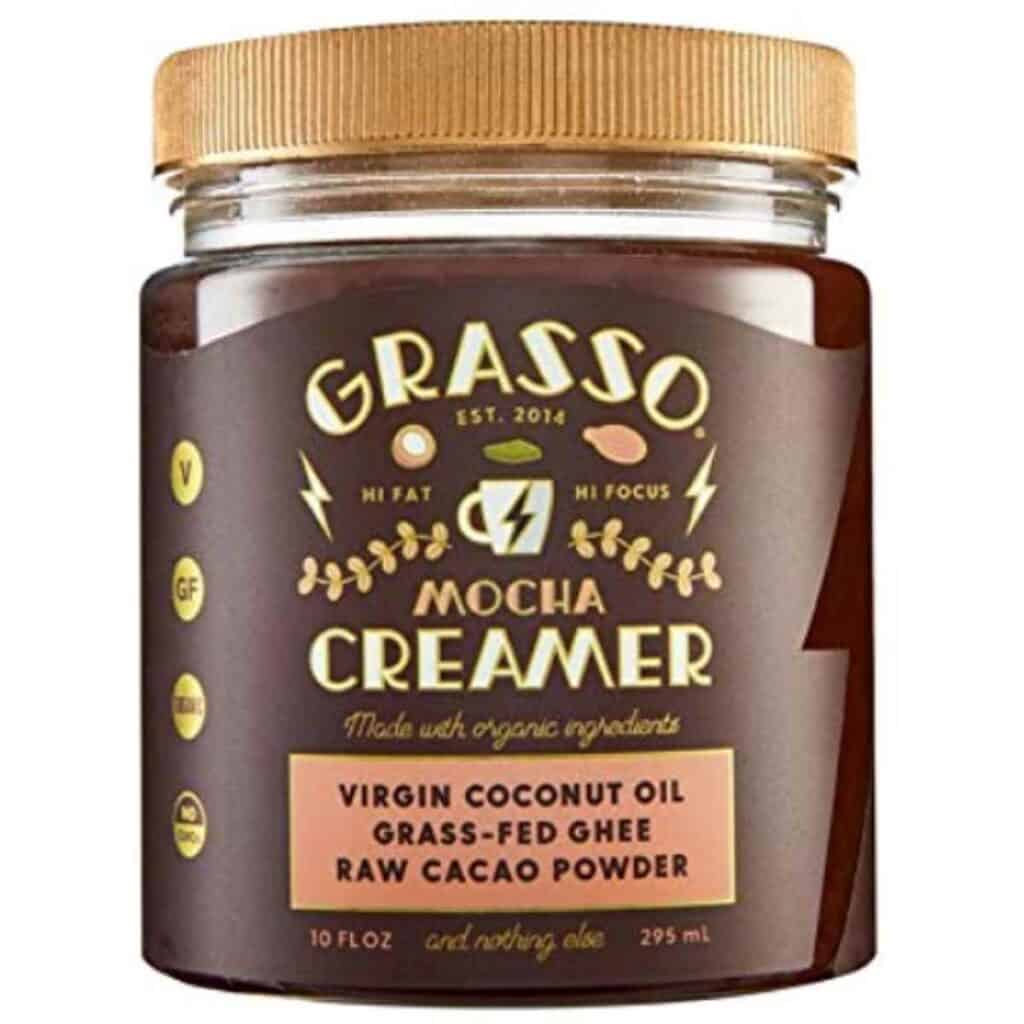 This product used to be from the company named Coffee Booster but after doing some research I learned that it's now called Grasso Foods. There is a new website and branding behind them.
There are 4 flavors to choose from: mocha, chai, naked, and mocha peppermint. The orignal flavor was mocha with the old company name.
The main ingredients are virgin coconut oil and grass-fed ghee. The only flavor that has carbs is the ones with raw cacao powder, which provides 2 carbs per serving.
I have never seen this at my local store, so Amazon or their website would be the place to purchase this for myself.
18. Collagen Coffee Creamer from Vital Proteins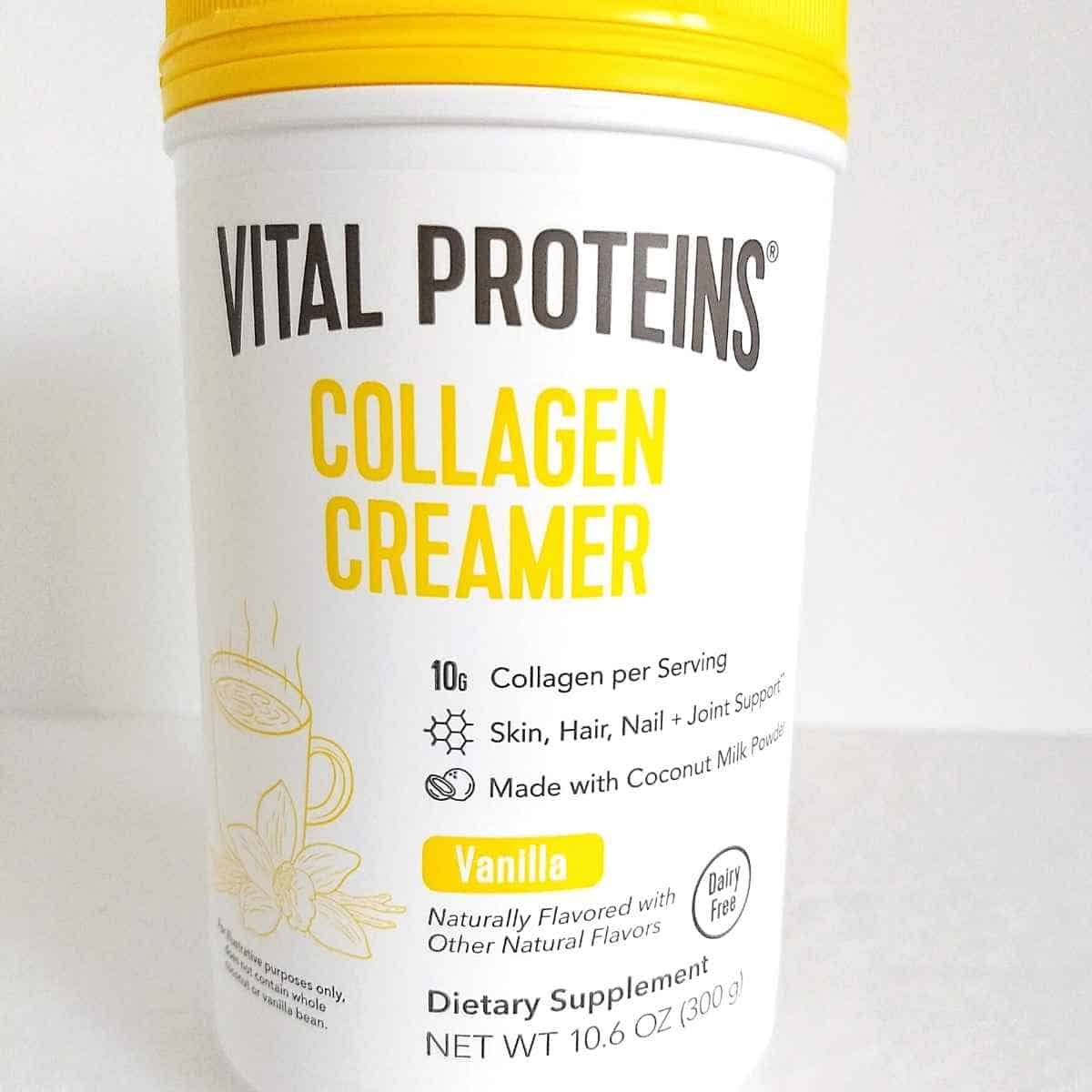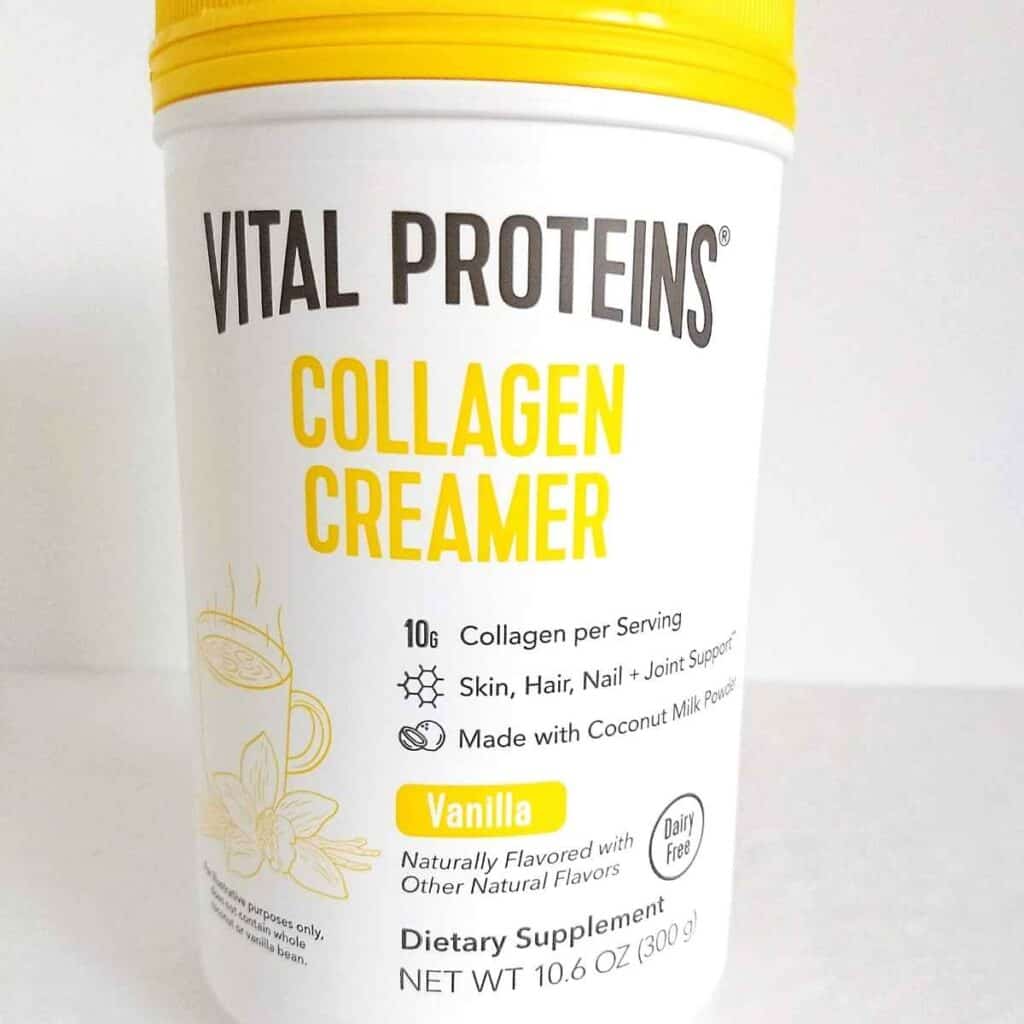 Vital Proteins has made a creamer with the benefits you get from collagen. Their 3 flavors are vanilla, chocolate and coconut. For one serving there is 4 grams of carbs.
I was able to find this at my specialty health store. If you can't find it at yours, Amazon would be the next best option.
19. Butter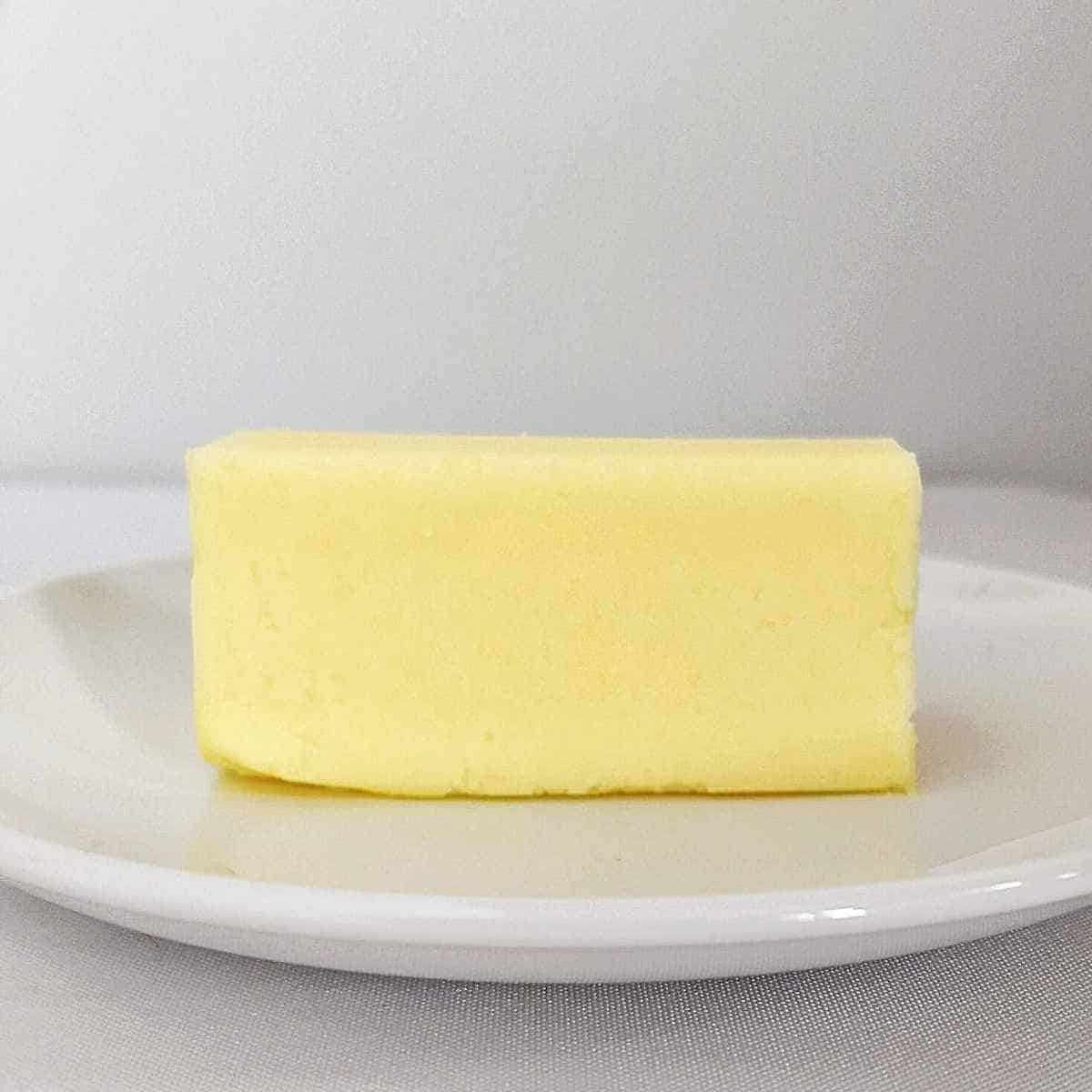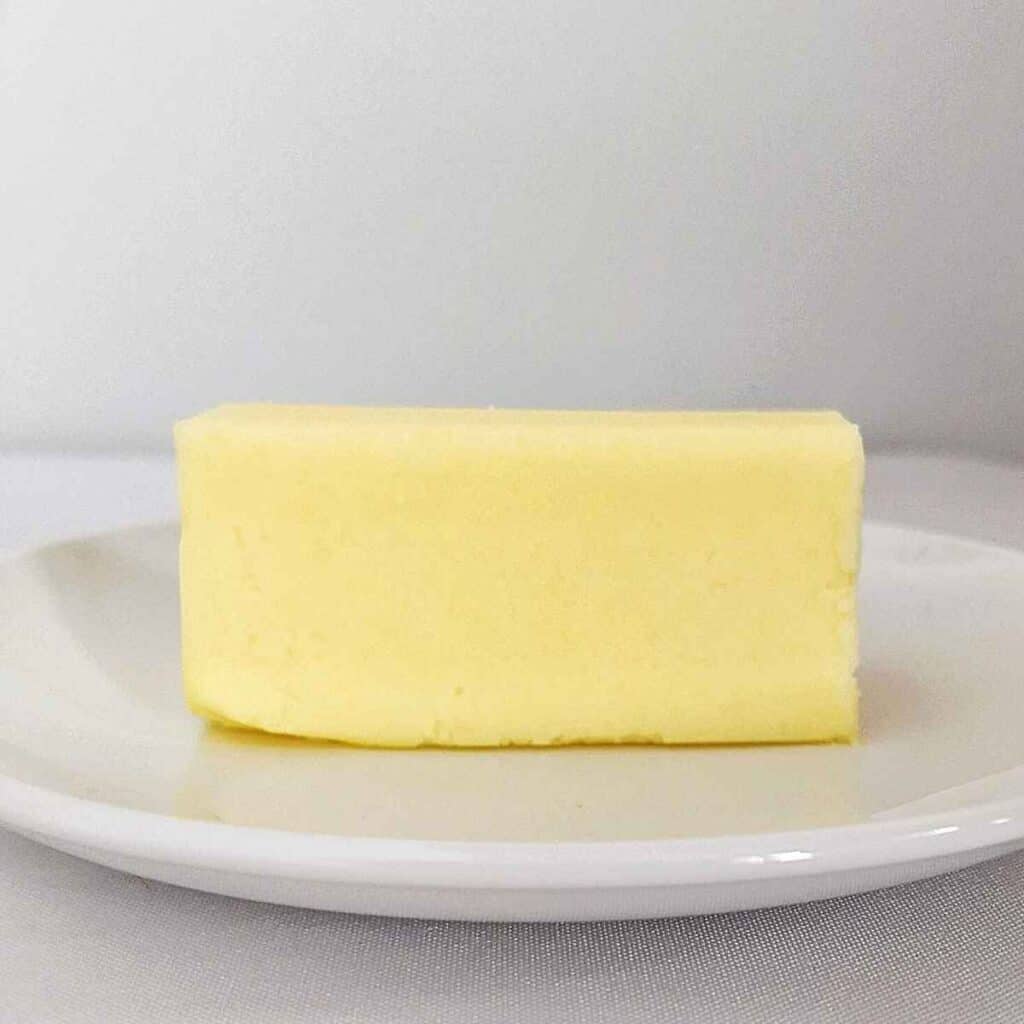 Butter is great to add to your keto coffee, just remember to blend the butter and the coffee together to make it nice and frothy. The fat will help keep you full longer. Along with the fat in butter, you also get micronutrients. These nutrients in butter are Vitamin A, E, B12, and K. In 1 tablespoon you get 11% of the RDI of vitamin A (source).
20. Cacao Butter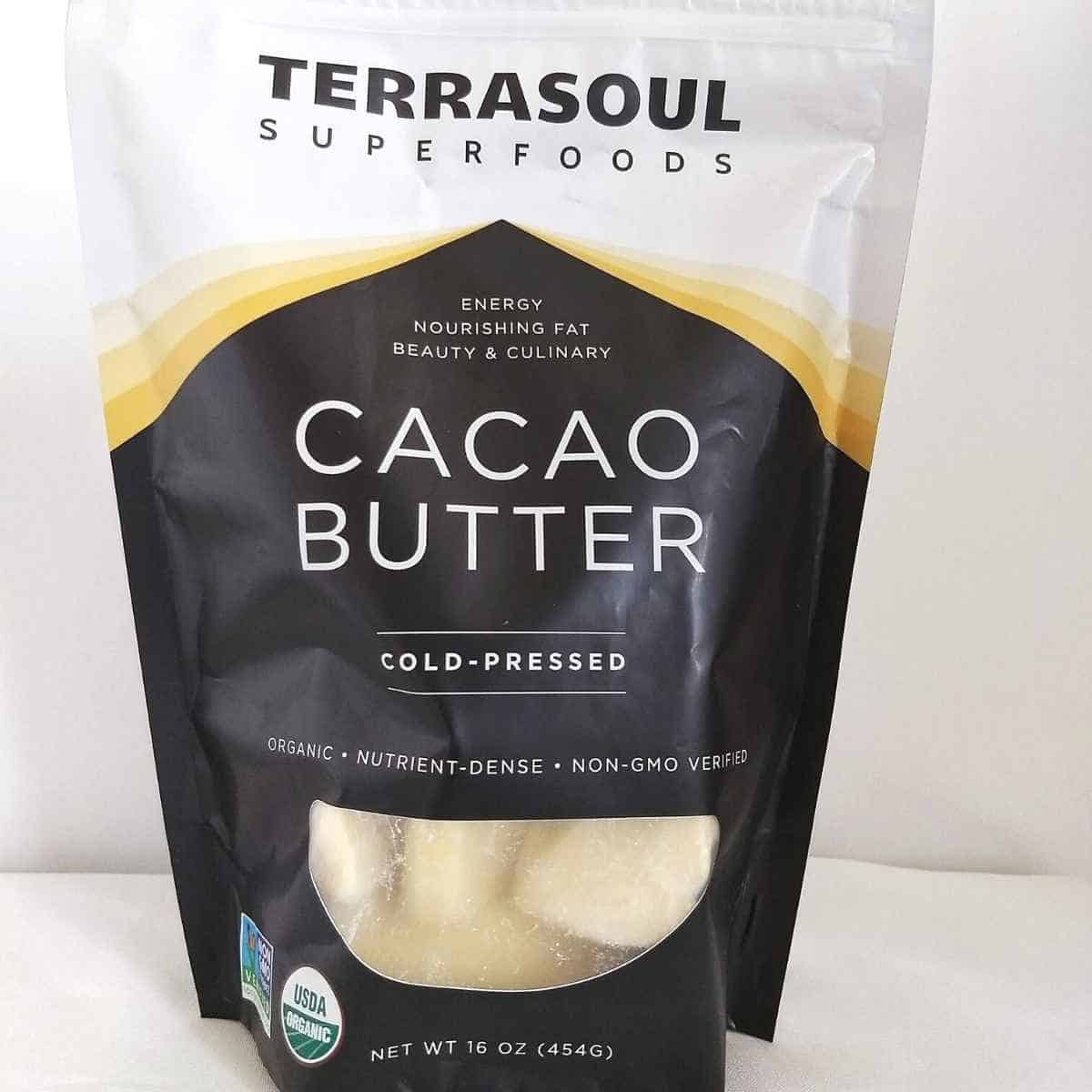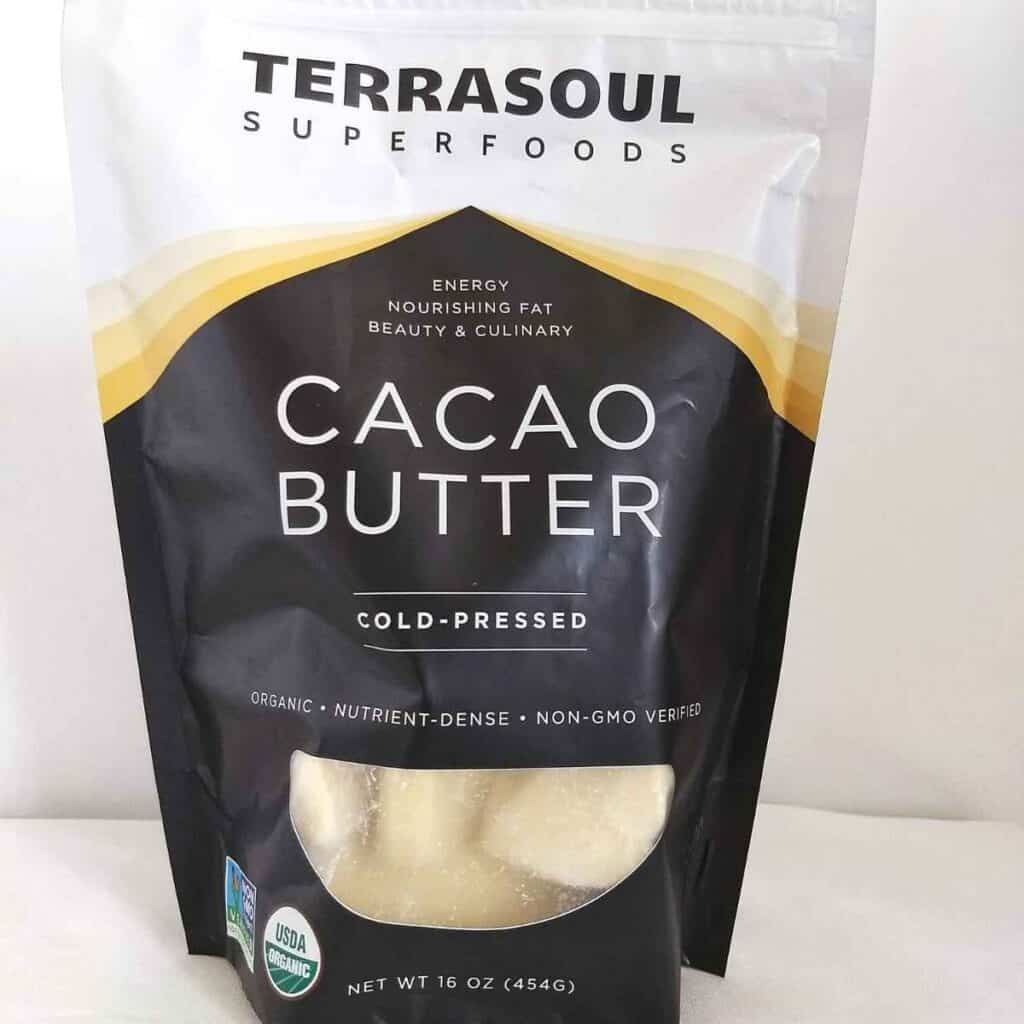 If you love white chocolate, cacao butter will be perfect for you. At room temperature, cocoa butter is solid but will blend well in hot liquid. Add some of this fat along with some other liquid cream a little bit of vanilla extract, a pinch of salt, and you are set.
I have been able to find this product at my local grocery store or on Amazon as well.
Keto Creamer with MCT Oil
There are many keto creamers with MCT oil that you can purchase to make your mornings full of energy.
360 Nutrition KETO Creamer
Kitu Super Coffee Creamer
Omega PowerCreamer
Ketologic Keto Coffee Creamer
PRYMAL Coffee Creamer
Rapid Fire Ketogenic Creamer
Picnik Keto Creamer
Left Coast Performance Keto Coffe Creamer
Tempo Keto Coffee Creamer with MCT Oil Powder - Nootropic-infused
Amazing Grass Amazing Protein Creamer
Keto Coffee Sweeteners
If your coffee is not sweet enough for you there are sugar-free options that you can use.
Powdered Erythritol
Liquid Allulose
Monk Fruit Liquid Drops
Flavored and non Flavored Stevia Drops
Flavored Skinny Mixes
Sugar-Free Torani Syrup
Sugar-Free Simple Flavoring Syrup from Lakanto
Sugar-Free Da Vinci Flavored Syrups
Besti keto-friendly sweeteners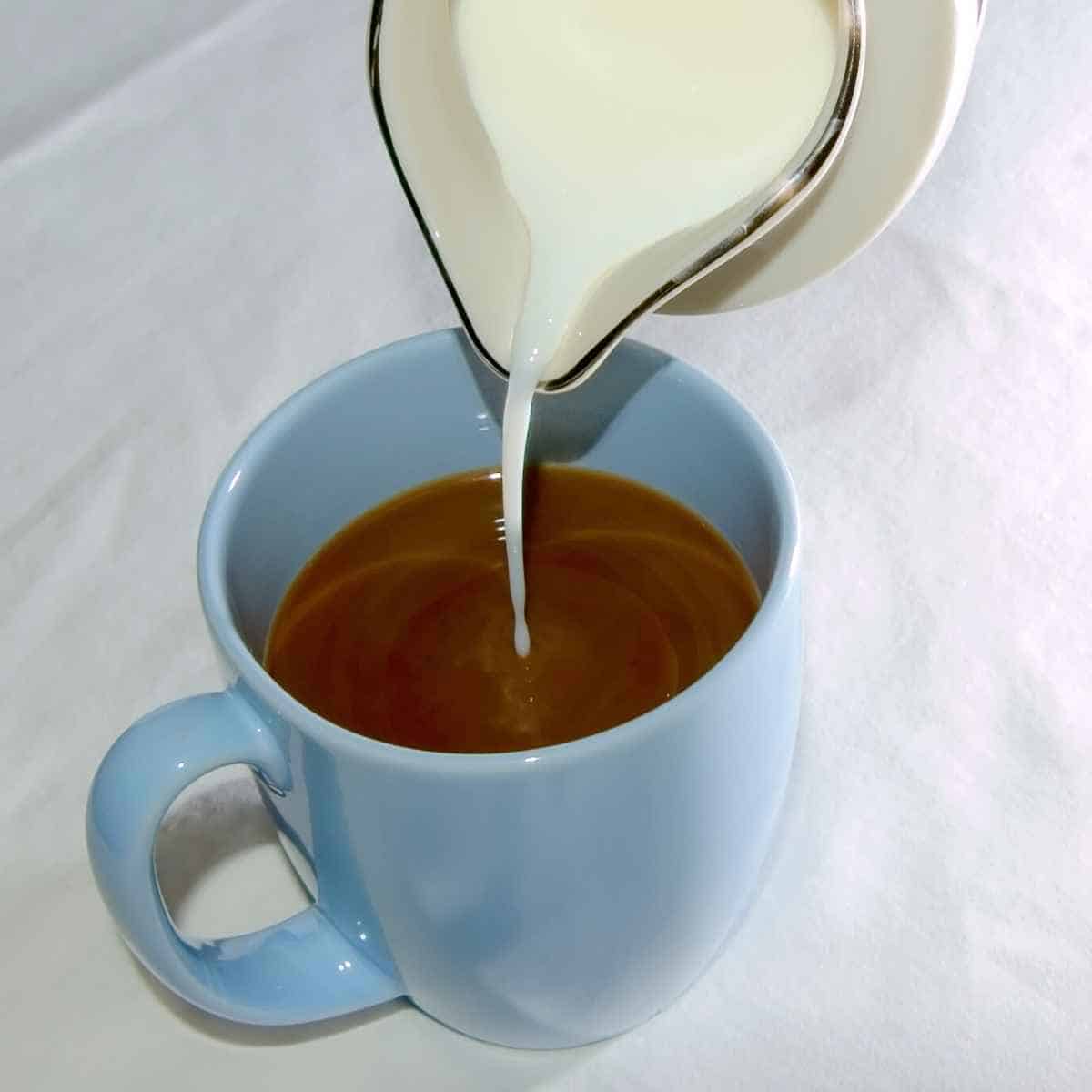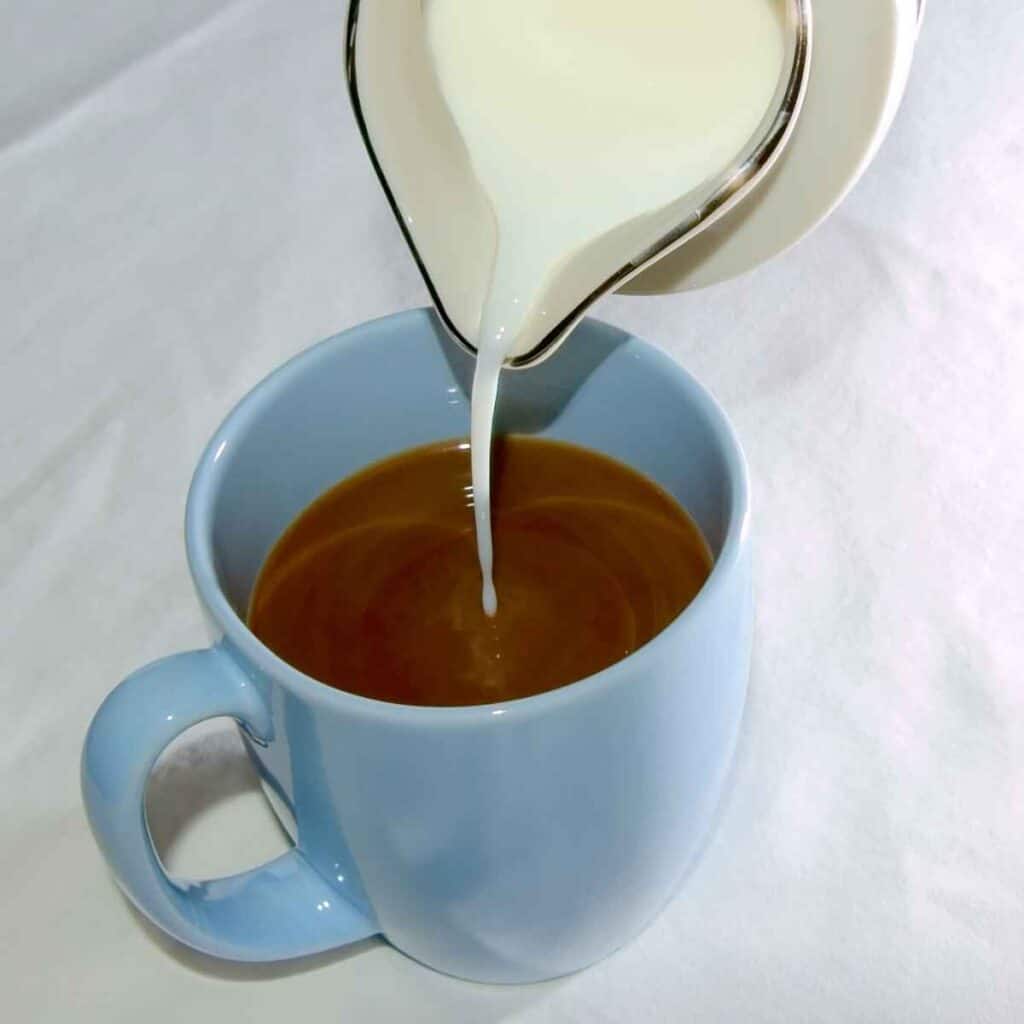 Recipe for Salted Caramel Keto Coffee Creamer
Ingredients
1/3 Heavy Whipping Cream
1/4 tsp Caramel Flavor Extract
Salt to taste
-Dairy Free Version-
1/3 Cup Unsweetened Milkadamia Milk
1 Tbl Can Coconut Cream
1 tsp Powdered Coconut Milk (helps with the consistency)
1/4 tsp Caramel Extract
Salt to taste
Directions
Mix everything together in a glass.
Whip everything with a blender to kick it up a notch. Will stay good for a week in the fridge.
Check out the video on YouTube for visual directions. Recipe by Dori.
Popular Keto Coffee Creamer Recipes
Common Questions
What can I put in my coffee on keto?
There are a lot of options that you can add to your coffee when on a keto diet. Here are the best options to make your coffee special.
Keto Creamers (see list above for 20 ideas)
Unsweetened Nut Milks
Collagen Powder
Keto approved coffee syrups
Flavored Extracts
Spices: cinnamon, nutmeg, pumpkin spice
Cocoa Powder
MCT Powder
Is half and half or heavy cream better for Keto?
As a general rule when comparing half and half or heavy cream is better for keto, the answer is heavy cream, if you want more fat. There are similarities between the two but also some differences.
Let's compare the macronutrients of heavy cream and half and half.
| Per 2 Tbsp | Half and Half | Heavy cream |
| --- | --- | --- |
| Carbs | 1 | 0.8 |
| Fat | 6 | 10 |
You may think heavy cream has 0 carbs for 1 tablespoon, but in the US, manufacturers can label their item as zero carbs if it's less than 0.5 grams.
So, the answer to the question of, "is half and half or heavy cream better for keto?", is that it depends on what you like best. Both are just as good to use on the ketogenic diet.
Is Coffee Mate creamer keto-friendly?
As a general rule Coffee Mate creamer is not keto-friendly. There are 5 grams of carbs in 1 tablespoon of Coffee Mate's creamer. These 5 grams are all from added sugar.
Coffee Mate does offer sugar-free options. However, these sugar-free flavors contain corn syrup and maltodextrin. It is important to note that maltodextrin has a higher glycemic index than table sugar (source).
As a whole, I would stay away from Coffee Mate creamer on a ketogenic diet.