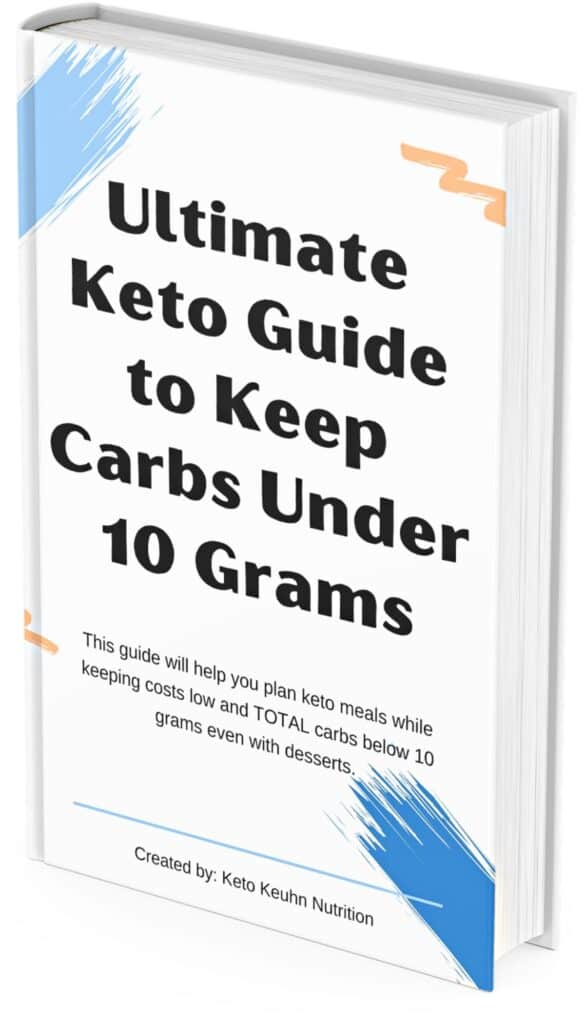 This guide will help you plan keto meals while keeping costs low and TOTAL carbs below 10 grams even with desserts.

Easy Sample Eating Plans
Be able to batch cook meals for the week, so you save on time.


Carb Suggestion Options with Keto Meals
Stop making 2 meals to feed everyone in the house. I will help you make one meal with easy carb options to add to it.


Keep Meals Below 10 Total Carbs
Get better results when you eat less total carbs.


35+ Ways to Keep Total Carbs Below 10
Find out how you can still have your carb meals under 10 carbs. Items such as pizza, pasta, and chips.

Save Money on Keto
Eat fewer carbs while keeping the grocery bill the same.

How to Keep Desserts Super low in Total Carbs
After purchasing this book, you will discover how you can have desserts with 0 carb sweeteners.
What's All Included
Keeping Meals Below 10 Total Carbs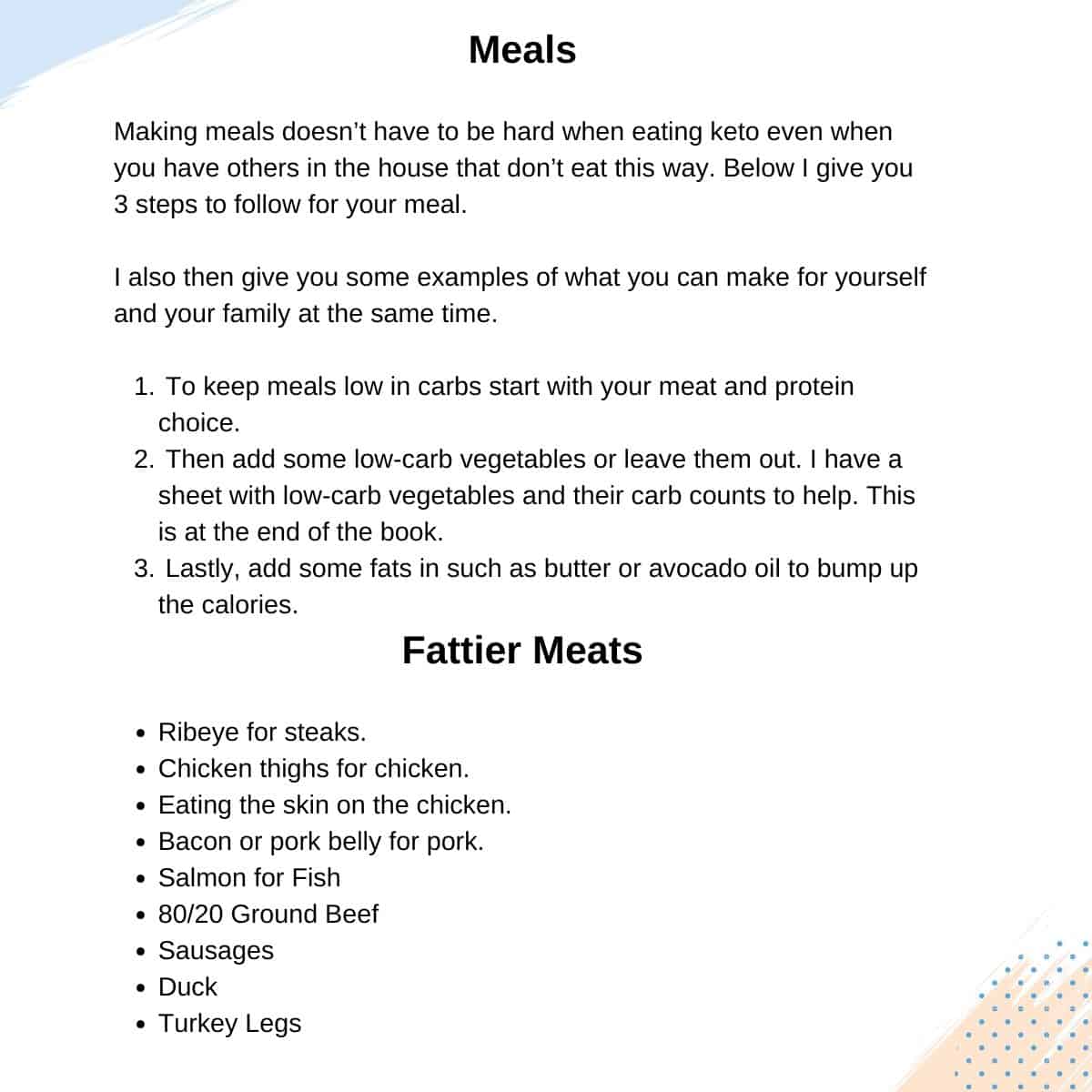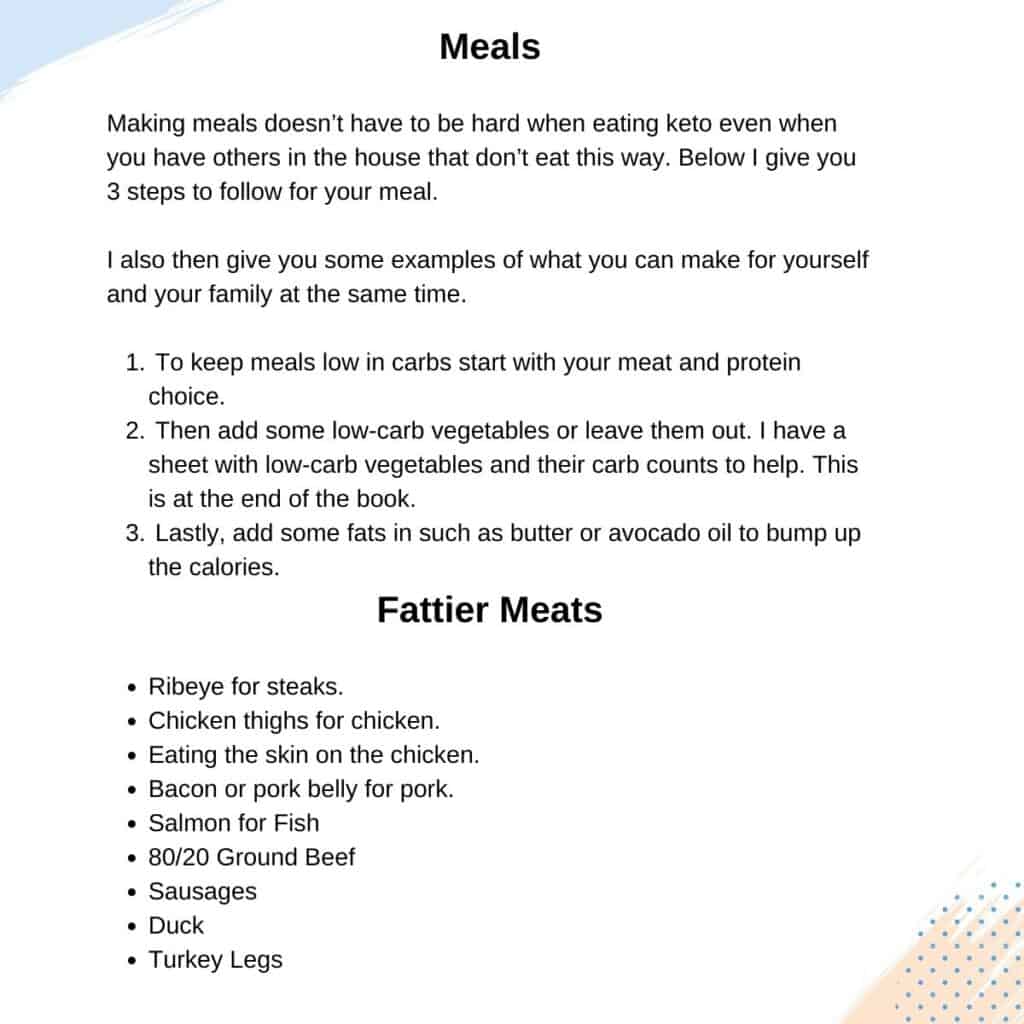 How to think about making meals easy with low carbs.
Give simple meal ideas, while being able to have carbs for others.
I also provide 5 meal ideas for everyone in the family.
Food substitution ideas. Products that you can buy and recipes for these substitutions.
How to increase your fats without added carbs or protein.
Keeping Desserts Below 10 Total Carbs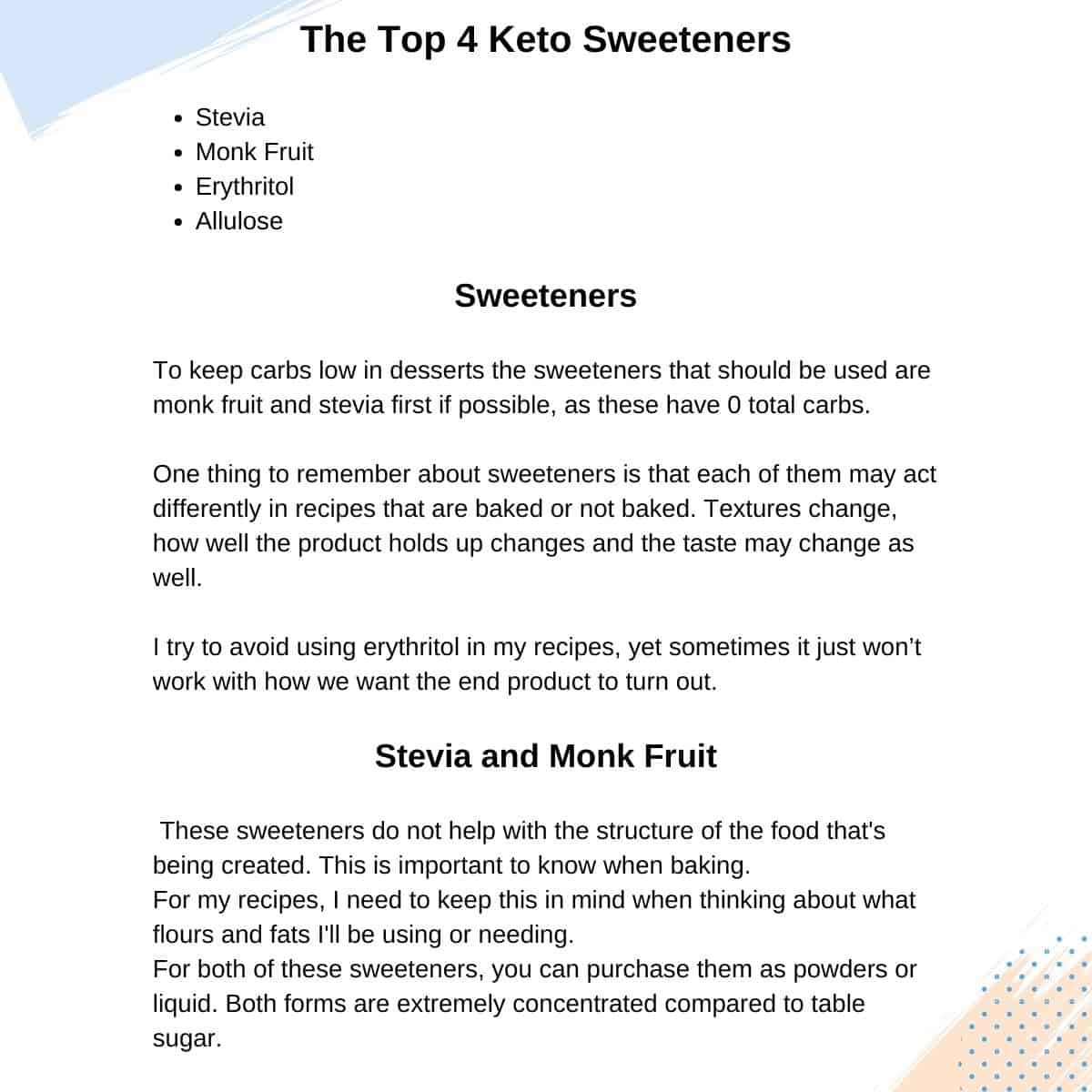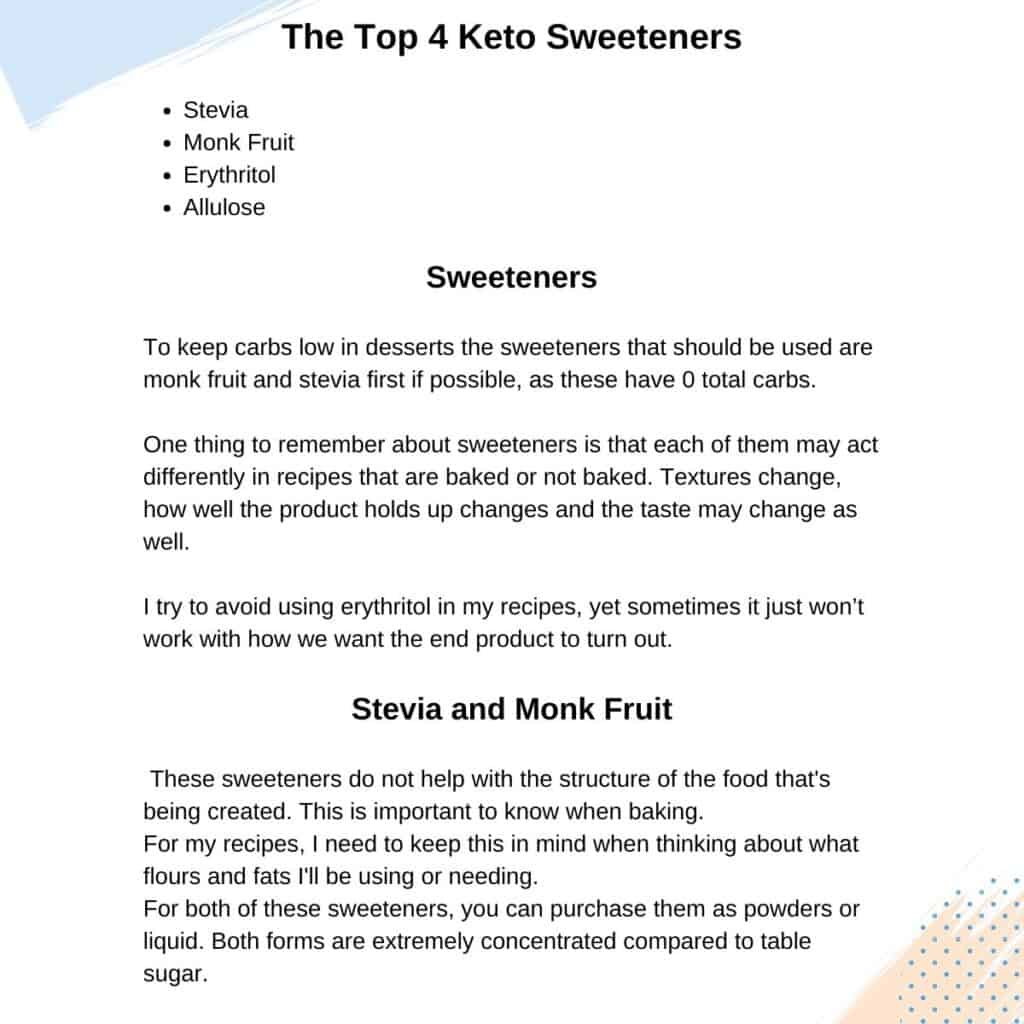 I will go over the sweeteners I use and which ones are 0 total carbs.
Common and not-so-common keto flour options.
Discover how to use different kinds of flavors such as orange or caramel.
How to make desserts fattier instead of carbier.
A few baked desserts I created without erythritol.
How to Keep Carbs Low on a Budget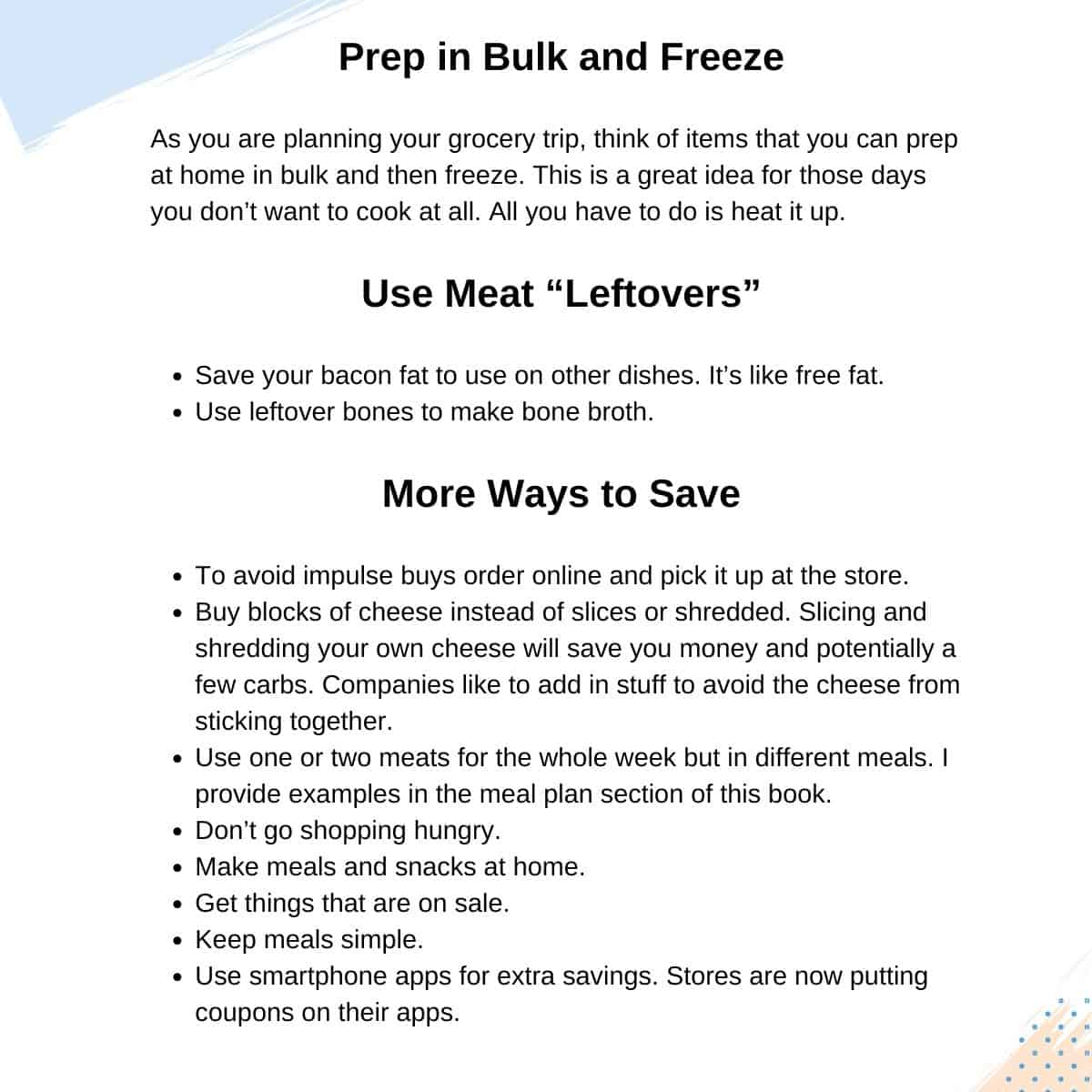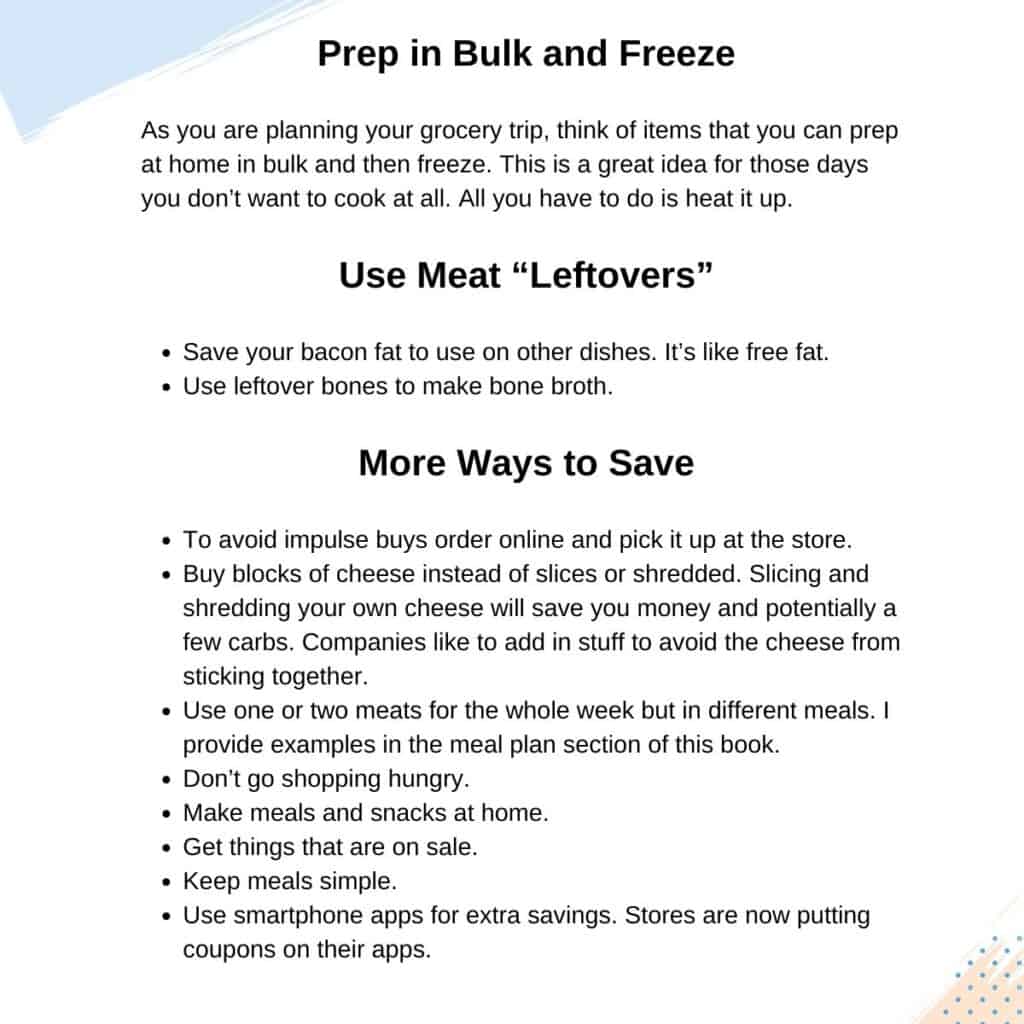 I will walk you through how to plan ahead when going to the grocery store and making a list.
There are sections on what kinds of meats to purchase and what forms of produce to purchase to keep costs low.
I also mention items that you don't need on keto, such as Parm Crisps. You can make these at home.
More ways to save, such as not making complicated meals.
Sample Eating Plans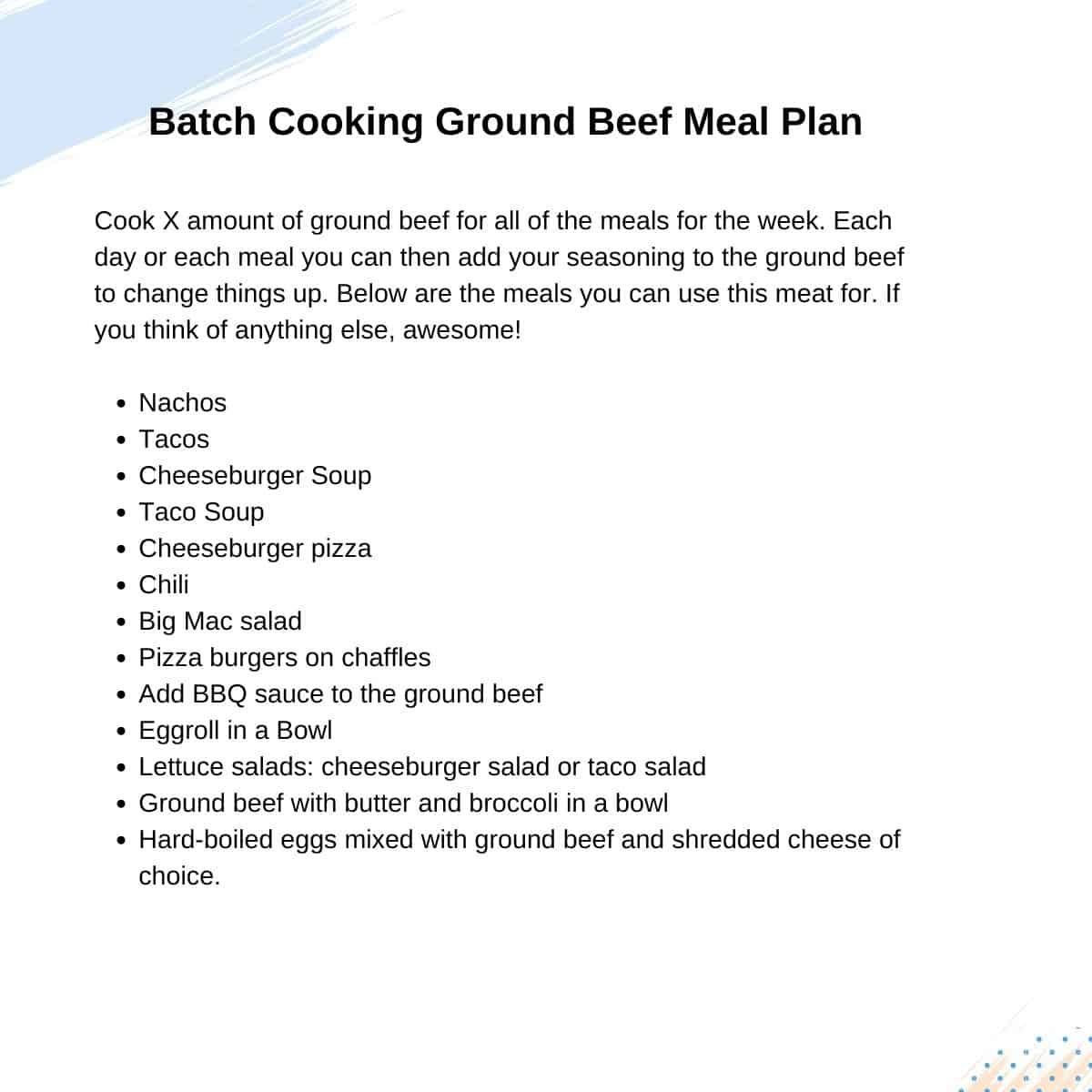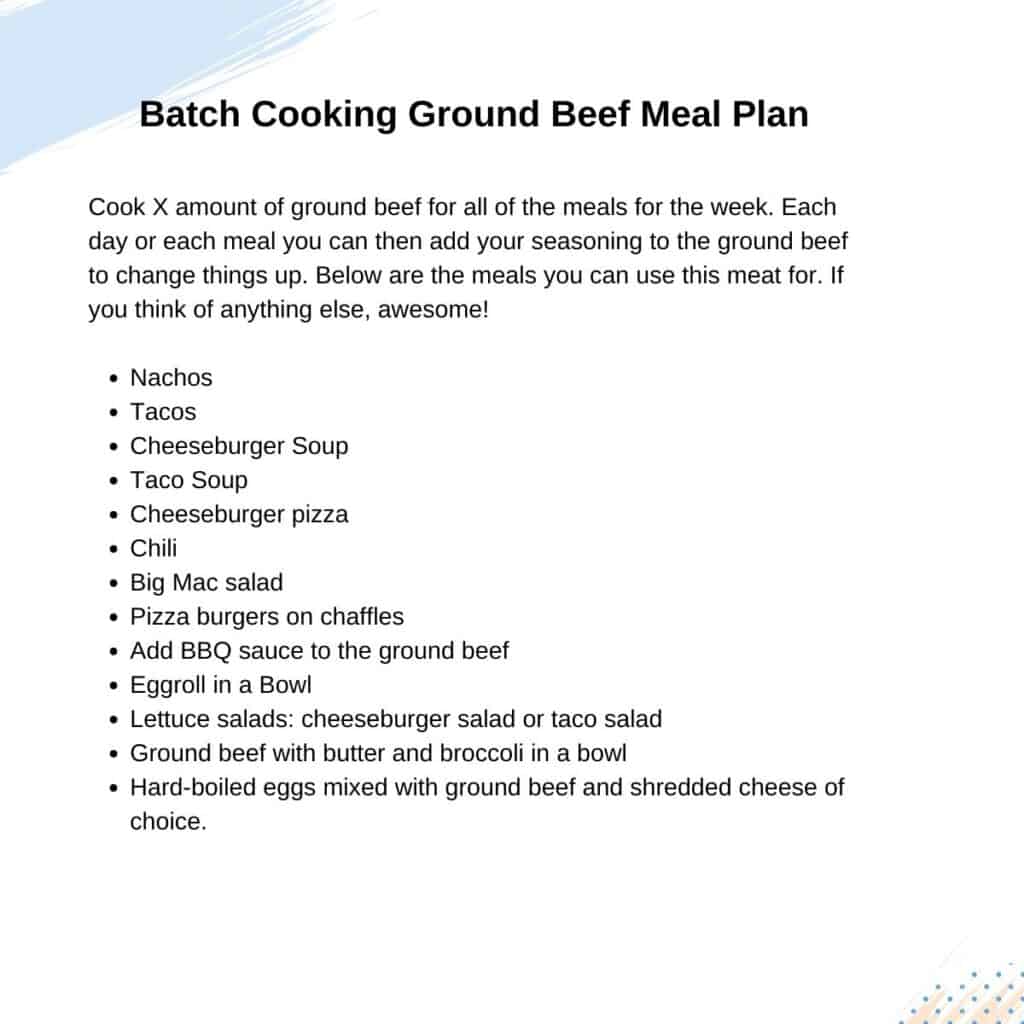 I provide a bunch of breakfast ideas that go past coffee, eggs, and bacon.
There are 3 weekly sample eating plans. One with a variety of meats, another with just ground beef, and then another one with chicken.
I also explain how to batch-cook meat to make meal prep simple.
There are also ideas on meals you have with batched cooked ground beef and chicken breast.
Carb Counts for Berries and Veggies
There are 2 charts showing you the total carbs and fiber for keto veggies and berries.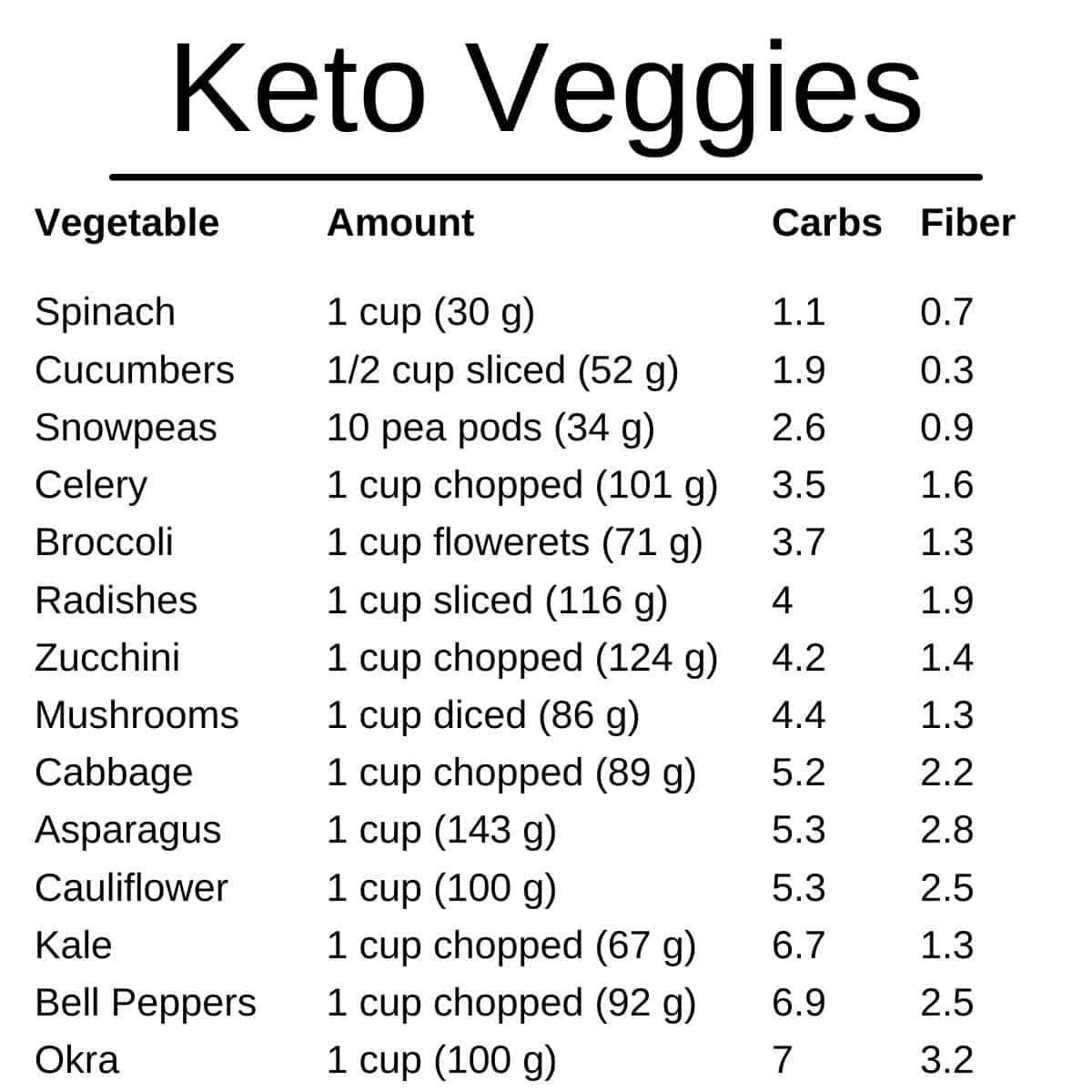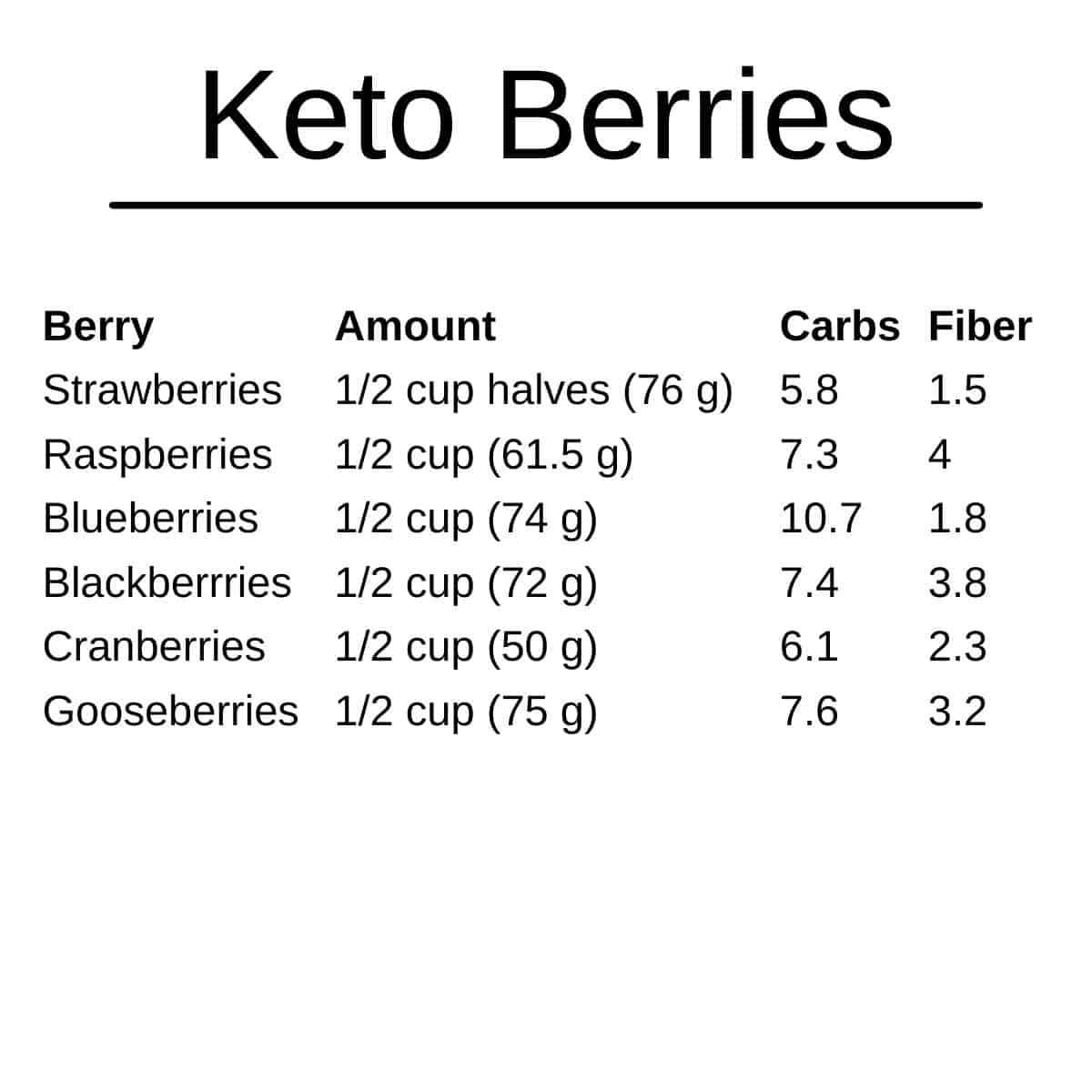 Bonus Gifts for You!
You will also get 3 printables that you can keep on your fridge.
Keto Food List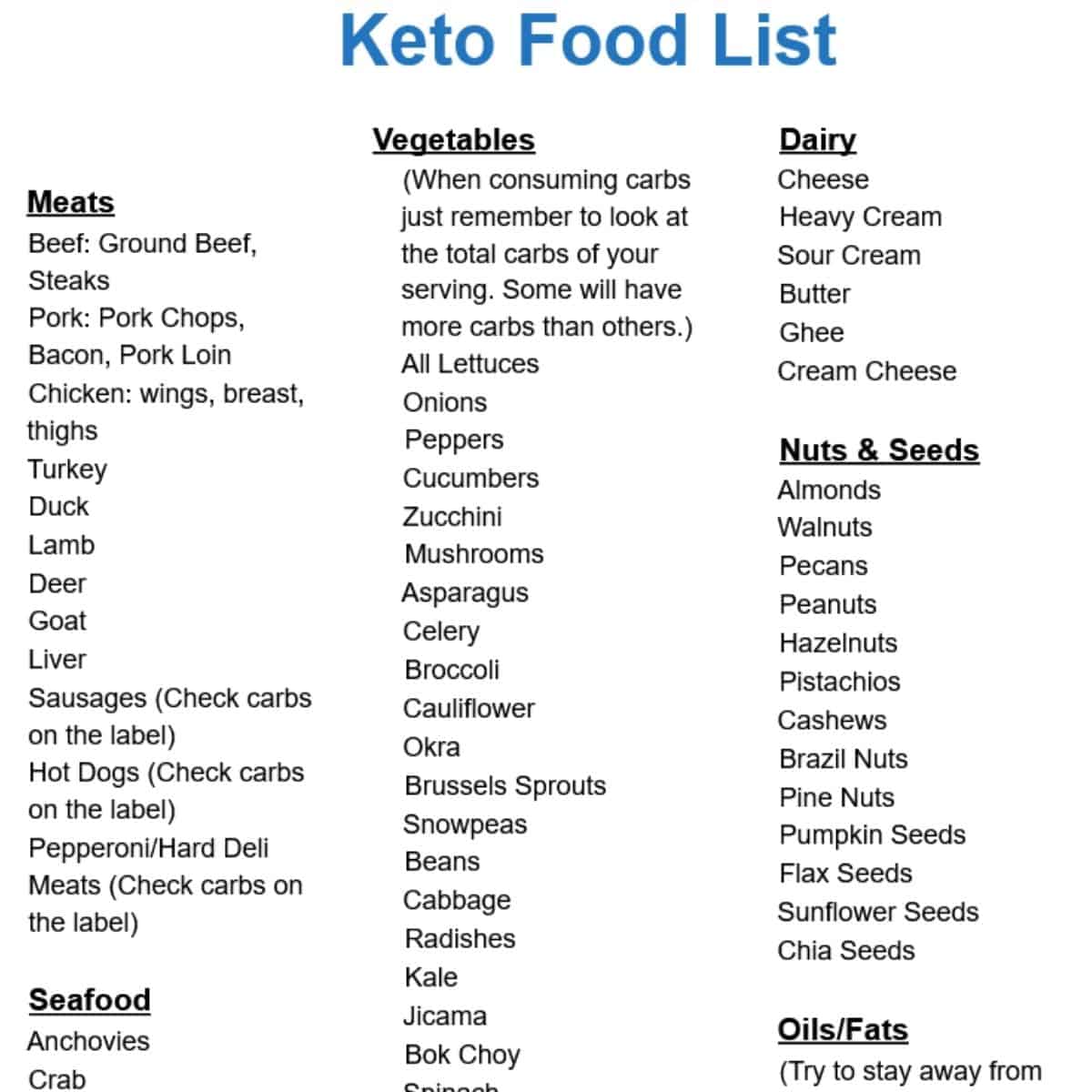 You can easily print this out and put it on your fridge to always know what you can enjoy on keto. It will also help in making a grocery list of what you want for snacks or meals.
Meal Plan Guide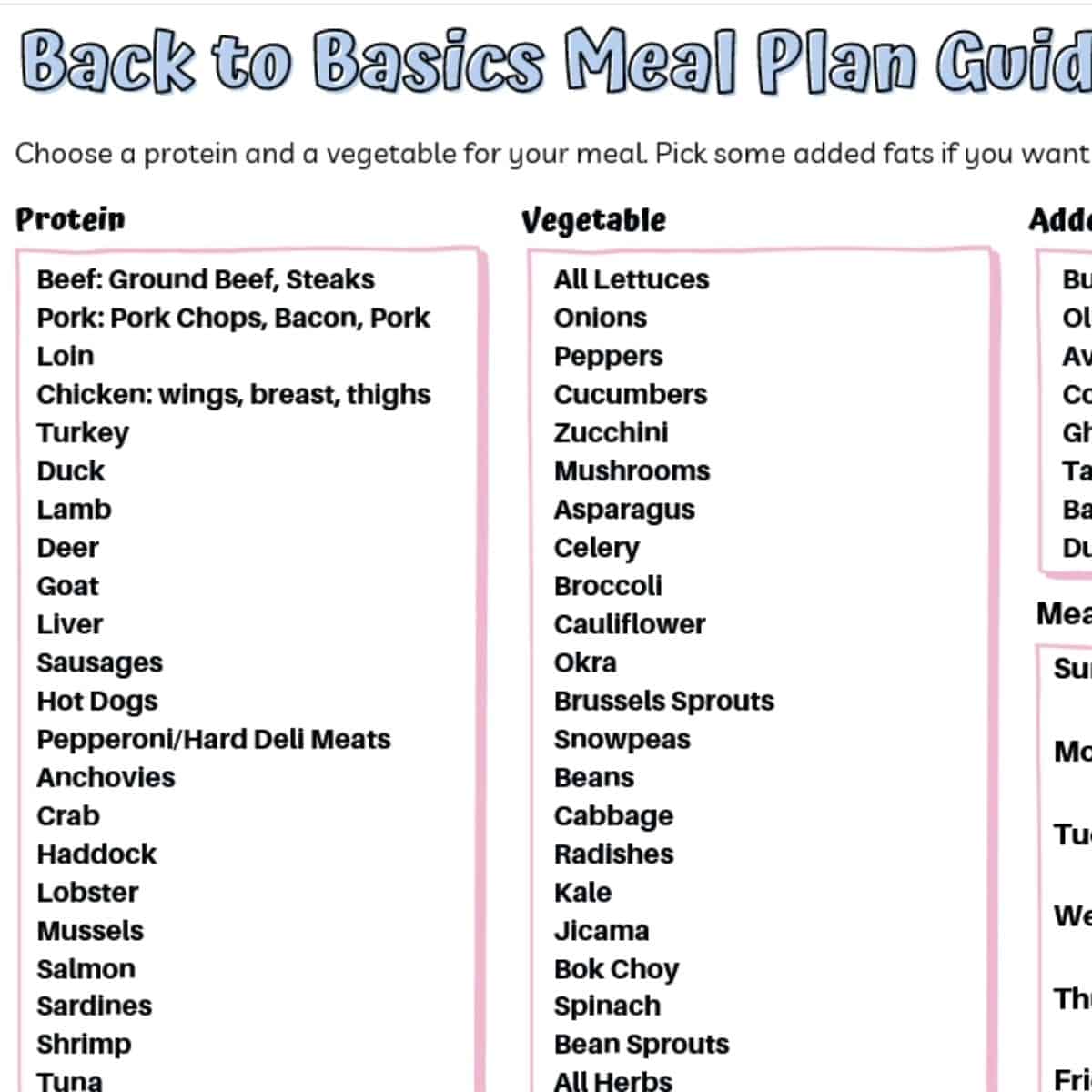 This printable provides you with a list of proteins, vegetables, and added fats. There is a spot for you to write a basic meal plan with these given ingredient ideas
Grocery Shopping List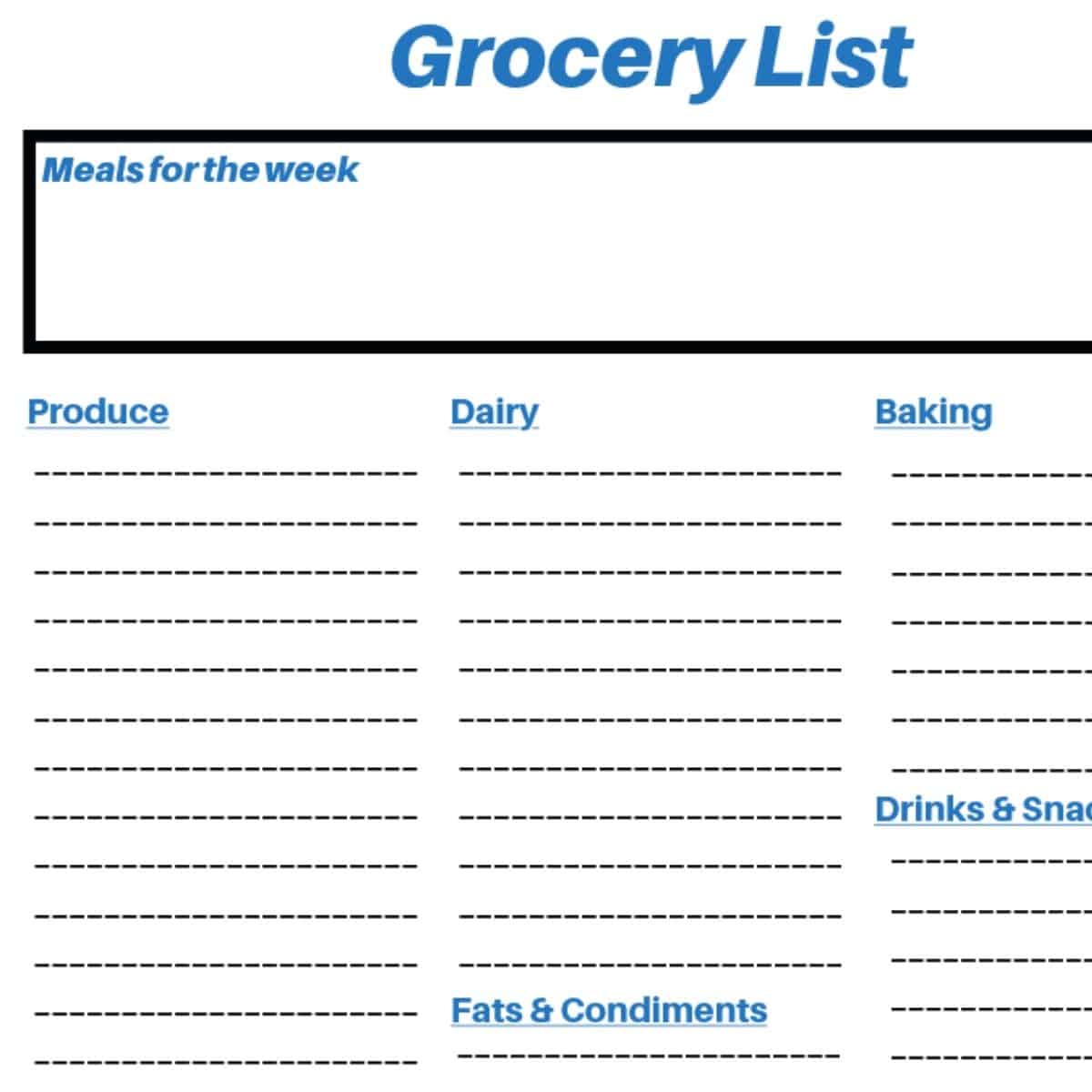 When making your grocery food list, you can add each item according to where they might be at the grocery store. I make my grocery lists like this to make it easier.

What Others are Saying


"Seeing success with the ketogenic diet boils down to finding a lifestyle that you enjoy sustaining for the long haul. Many people have trouble finding ways to cut out the unnecessary carbs and truly enjoy the food options that remain. Abby does a wonderful job at simplifying those dietary manipulations and providing a smorgasbord of tasty options to choose from!"
-Robert Sikes from Keto Brick and www.ketosavage.com
"Beginning a ketogenic lifestyle can be daunting as you try to learn everything. I truly wish I had such a detailed guide in the beginning. Abby has everything you need to know with all details. Even how to save money which is so important. She even has sample eating plans that take all the work out of the process for anyone beginning a ketogenic lifestyle."
-Kathy Crawford from Keto & Coffee
Questions and Answers
Are there refunds? With the nature of the product being an e-book, there are no refunds.
How much is this? $19.95
Is this for the beginner or advanced keto eaters? This e-book can help those just starting keto or who have been doing keto for a while. There is information at any level you may be on.
I noticed the selling link sends me to a gumroad website. Is this the correct page and is it correct? You are seeing things correctly and yes it's a safe place to put your information in. My product is on the gumroad website, which is a place that helps me to be able to sell to others. To learn more about gumroad and buying on their site, check out their video here. A guide to buying on Gumroad.
What happens after I make the purchase? You will get an email from me with a link that will take you to a page on gumroad to allow you to download the e-book and free bonuses. For more information check out this page. How do I access my purchase?

---
Disclaimer: Although I am a DTR, I am not a physician and cannot diagnose or treat diabetes or other conditions; I can only provide nutrition education. Some of the nutrition education I provide is not universally accepted as evidence-based practice and is neither sponsored, approved, recommended nor endorsed by the United States Department of Agriculture (USDA), FDA (Food and Drug Administration), NIH (National Institutes of Health), American Heart Association (AHA), American Diabetes Association (ADA), or Academy of Nutrition and Dietetics (AND). Always consult with your physician prior to adopting a low-carbohydrate diet or making other dietary changes.