As an Amazon Associate I earn from qualifying purchases.
Having an easy go-to crockpot meal is always a blessing, even if you are not busy. This red pesto artichoke chicken was inspired by a previous recipe I used to make that my in-laws even loved. That recipe had sundried tomatoes instead of the red pesto. I changed the recipe up to make it lower in carbs. Don't get me wrong, that recipe would fit into this way of eating, I just wanted fewer carbs, so I or you could eat more of it. 🙂
Making it a Meal
You can easily just eat this recipe as is. I definitely did this. Yet, I would add butter to it, to give myself more fat. It sure kicked it up a notch in a good way. Another way to eat this would be to make a salad out of it. Cut up some lettuce and place it on top. Or you could make some cauliflower rice with the chicken.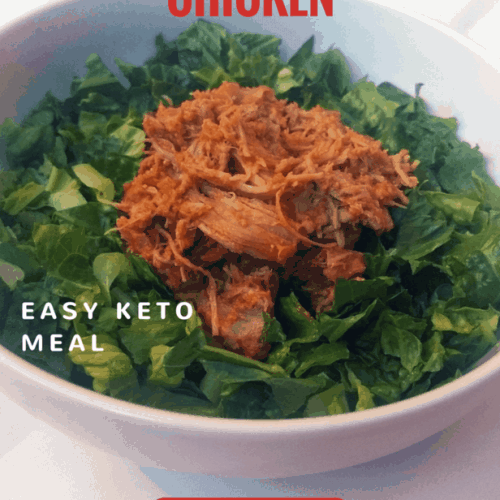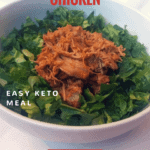 Print Recipe
Red Pesto Artichoke Chicken
Ingredients
2

lb

chicken thighs

1

jar

0.75oz Artichokes. I used the Resse brand

8

T

Rosso Pesto Sauce. I got this brand from Aldi's.
Instructions
Place everything into a crockpot and cook.

For this recipe I'm not going to give an exact time as every crock-pot is different. When I've even followed directions from other crock-pot recipes it's always wrong. I don't want to do that to you, because it's rather frustrating.

I will tell you that you will want the chicken the temp out to be 165 degrees F.
Nutrition Facts (8 servings)
Calories: 228.2
Fat: 13.53
Protein: 23
Carbs: 2
Fiber: 0
Net Carbs: 2
To log the recipe on MyFitnessPal search: Keto Keuhn Nutrition – Red Pesto Artichoke Chicken