As an Amazon Associate I earn from qualifying purchases.
Dry shrimp is keto-friendly. There are zero carbs in all varieties of shrimp, which is perfect for the ketogenic diet. Shrimp is also a great source of selenium, B12, omega 3 fats, and many other nutrients such as iodine.
Below are some recipes that use dry shrimp. I offer suggestions on how to make it keto if there is an ingredient listed that's not keto-friendly. Under the recipes, there are a few questions with answers that you may be wondering about.
Keto Saute Dried Shrimps
Priya's saute dried shrimp recipe. This recipe is already keto-friendly so there is no need for any substitutions.
Sauteed Dried Shrimp
This shrimp recipe uses sugar which can be replaced with erythritol. There is also rice syrup, which can be replaced with keto-friendly maple syrup. The Keto syrup I like best is from Lakanto. To substitute the cooking sake use 1 tsp of rice wine vinegar and 2 tsp of water. (source) To make it even healthier, instead of using vegetable oil, use coconut oil or olive oil.
Dry Shrimp Curry
This curry recipe uses tamarind juice which is loaded with sugar. However, you could just a vegetable stock and add some keto brown sugar to make it sweet. I understand that the dish will not be the same, but this is just an option.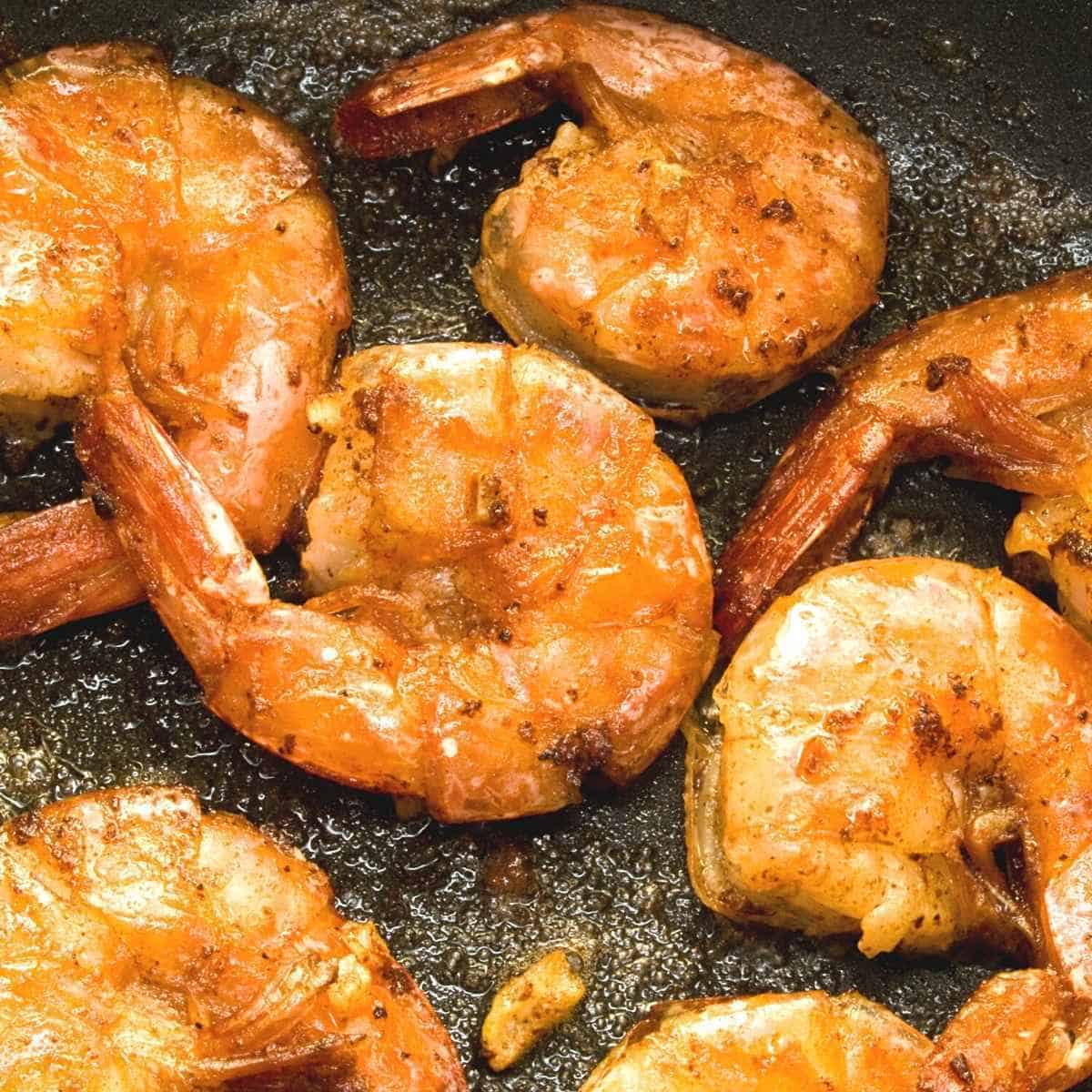 Cooked Dried Shrimp
There are no substitutions needed for this recipe to make it keto. This is an easy stir fry recipe with dried shrimp and sliced peppers.
Stir-Fried Cabbage with Bacon & Dried Shrimp
If you are craving a salad this recipe is great to enjoy for a low-carb diet. There are 2 teaspoons of sugar that can be replaced easily with erythritol.
Stir Fry Napa Cabbage
This stir fry uses dry shrimp for the protein in its recipe. No substitutions are needed here to make it keto-friendly.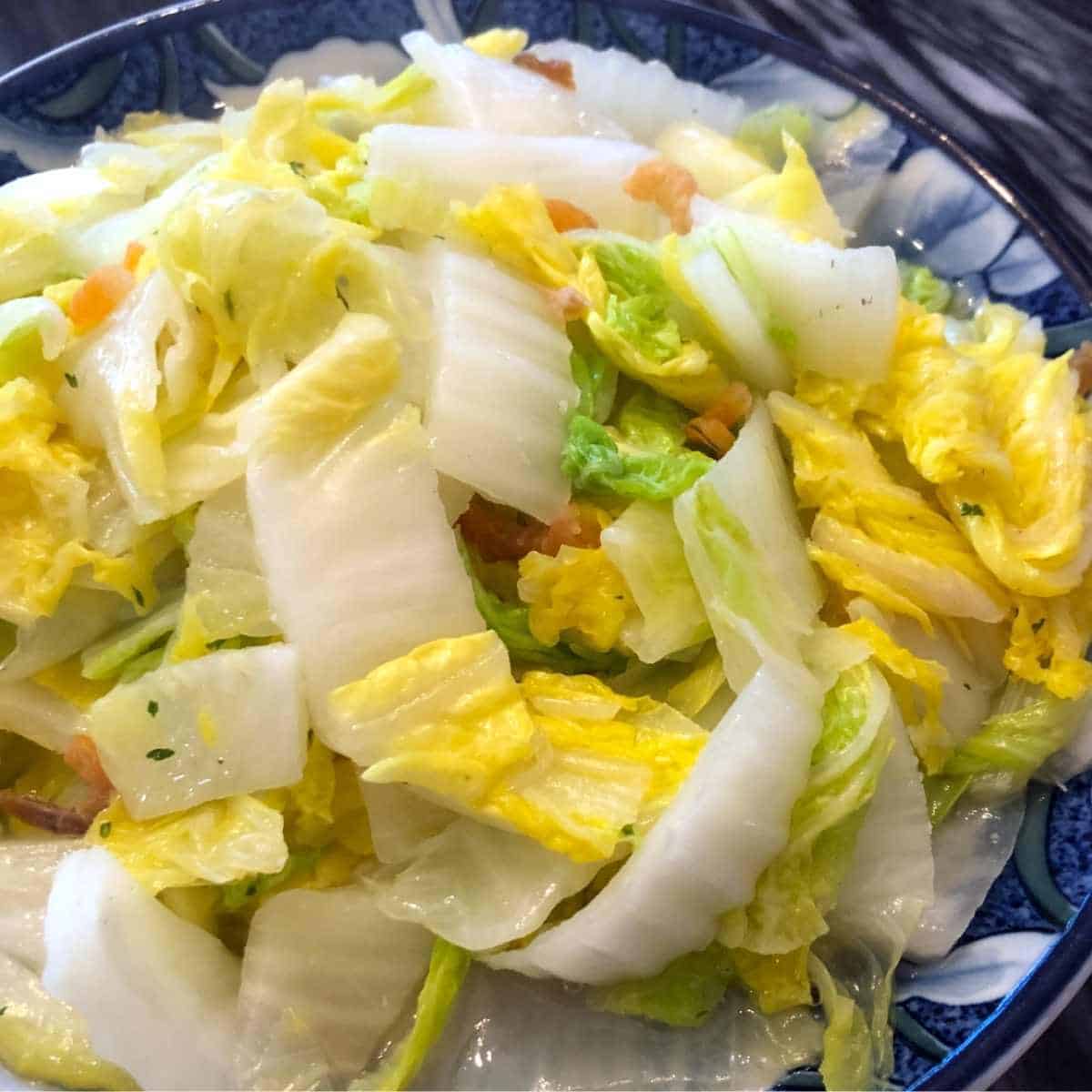 Power Packed Dried Shrimp Sambal
This recipe creates a relish full of spices that you can use on other dishes. Beware to only use a little bit of it since there is tamarind pulp in here, which has a lot of carbs.
Dried Smoked Smoke
This recipe helps you how to make your own dried shrimp. You can use any kind of shrimp that you would like. Smoking the shrimp is not required if you want to skip that step.
Keto Dry Fish Chutney
What Can You Do With Dried Shrimp
They are commonly used as a flavoring in Asian and Latin American cooking. Dry shrimp are used in many ways. Such as the following.
Whole
Chopped
Ground-up in soups
Saute
Stuffings
Stir-Fries
Noodle dishes
Salads
Enjoy as a crunchy snack
Is shrimp high in carbs?
Shrimp is not high in carbs at all. In fact shrimp contains 0 carbs.
What seafood is best for keto?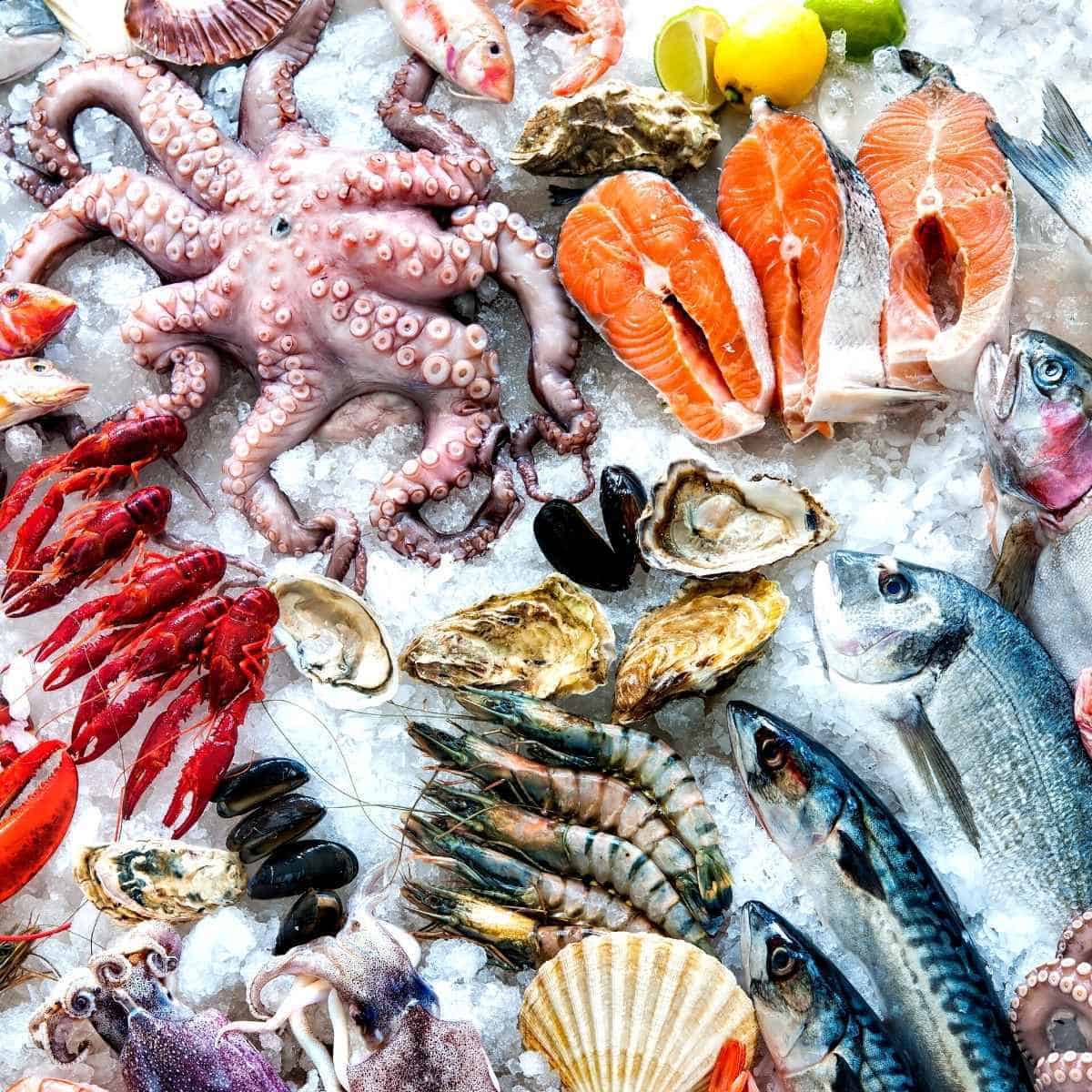 If you are looking for more options to enjoy on keto, give one of these options below. There are a lot of great seafood options for keto with most having zero net carbs. A few of them do have carbs, which I have gives you the counts.
| Seafood | Carbs |
| --- | --- |
| Salmon | 0 grams |
| Trout | 0 grams |
| Sardines | 0 grams |
| Mackerel | 0 grams |
| Mahi-Mahi | 0 grams |
| Haddock | 0 grams |
| Lobster | 0 grams |
| Herring | 0 grams |
| Tuna | 0 grams |
| Cod | 0 grams |
| Catfish | 0 grams |
| Halibut | 0 grams |
| Clams | 5 grams (3oz cooked) |
| Mussels | 7 grams (3 oz cooked) |
| Octopus | 4 grams (3 oz cooked) |
| Oysters | 3.3 grams (3 oz raw) |
| Squid | 2.7 grams (3 oz raw) |
Nutrition taken from https://nutritiondata.self.com/.
Page Citations
https://www.healthline.com/nutrition/is-shrimp-healthy#TOC_TITLE_HDR_2
https://www.bonappetit.com/test-kitchen/ingredients/article/dried-shrimp
https://nutritiondata.self.com/