As an Amazon Associate I earn from qualifying purchases.
It's the morning and you want some hot cereal. However, porridge, cream of wheat, or even oatmeal is out of the question on a keto diet. At least how you used to make these dishes. This is where this hot keto cereal recipe comes in. Drink your coffee and have your hot cereal today!
The bass of this recipe is only two ingredients. Yes, two! The other day I was trying different ways to make a non-dairy creamer for my coffee. One of the recipes I was following called for almonds and coconut milk. For giggles, I tried the blended mixture before I strained it out. I ended up loving the taste and the bass to this recipe was born.
The Recipe below is just the basic vanilla recipe. I discuss flavors below the nutrition facts.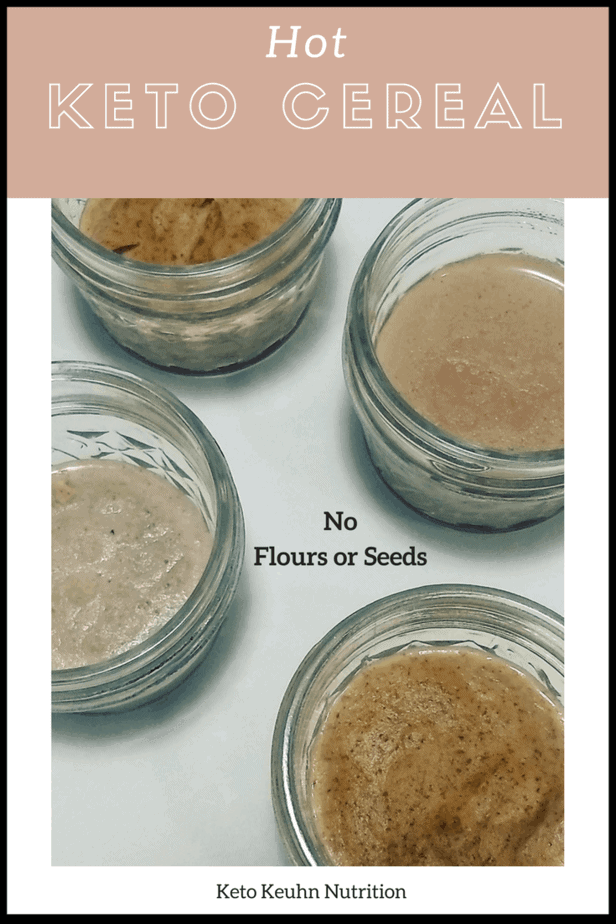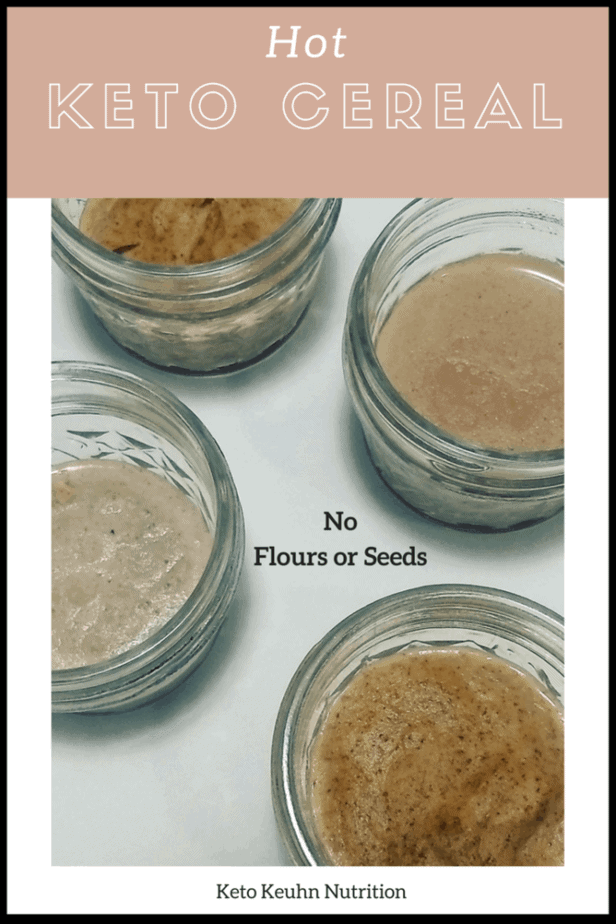 Flavors
Cookies and Cream
I experimented with different flavors but I landed on loving the cookies and cream flavor the most. It does require you to get some protein powder. What I added to the bass was one tablespoon of Isopure Zero Carb Protein Powder, cookies, and cream flavor.
Lemon Raspberry
1/4 t lemon extract
1/4 t raspberry extract
Maple Pecan
This was not a really strong maple flavor but it was still good. Maybe try to add more extract.
1/2 t maple extract
Some other flavor ideas that I did not try
Almond joy: add some shredded unsweetened coconut flakes and some Lilly's Chocolate Chips or cocoa powder
Cinnamon
Chocolate: add some cocoa powder
Strawberry Banana: do half banana extract and half strawberry extract or just some berries.
What other flavors would you love to try?
Extra Tip
If you can't find already chopped-up pecans, don't worry. Just chop them yourself. 🙂 Also, feel free to soak your nuts in water overnight to help make them softer and easier to crush up in the blender.
Recipe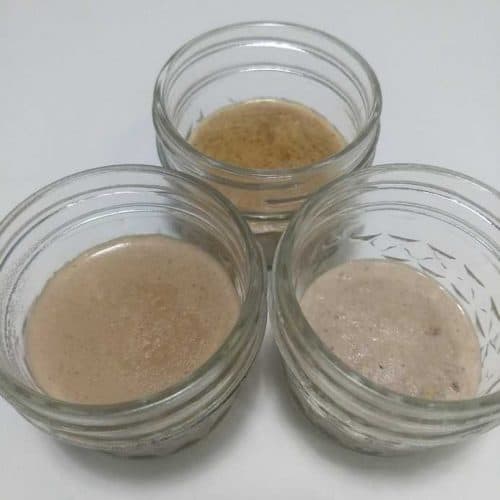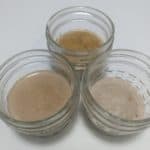 Print Recipe
Hot Keto Cereal
Ingredients
6

T

(1/4 C + 2 T) Lite Coconut Milk

1/4

C

(1 oz )Chopped Pecans

1/2

t

vanilla extract

2

Drops of Stevia liquid
Instructions
Pour everything into a blender. I used a magic bullet. Then blend.

Once blended pour into a sauce pan and heat on the stove.

The longer you let it cook and start to bubble, the cereal will get thicker. Stop cooking when you are happy.
Nutrition Facts (1 serving)
This nutrition is for the bass recipe only.
Calories: 249
Fat: 25.2
Protein: 2.6
Carbs: 4.9
Net Carbs: 2.2
To log the recipe on MyFitnessPal search: Keto Keuhn Nutrition – Hot Keto Cereal