As an Amazon Associate I earn from qualifying purchases.
Flourless Keto Waffles
These flourless keto waffles are brought to you by my wonderful friend Jenny, who I have "met" through Instagram. In her search to come up with a dairy-free version of the Egg Loaf, she arrived at these wonderful waffles for us.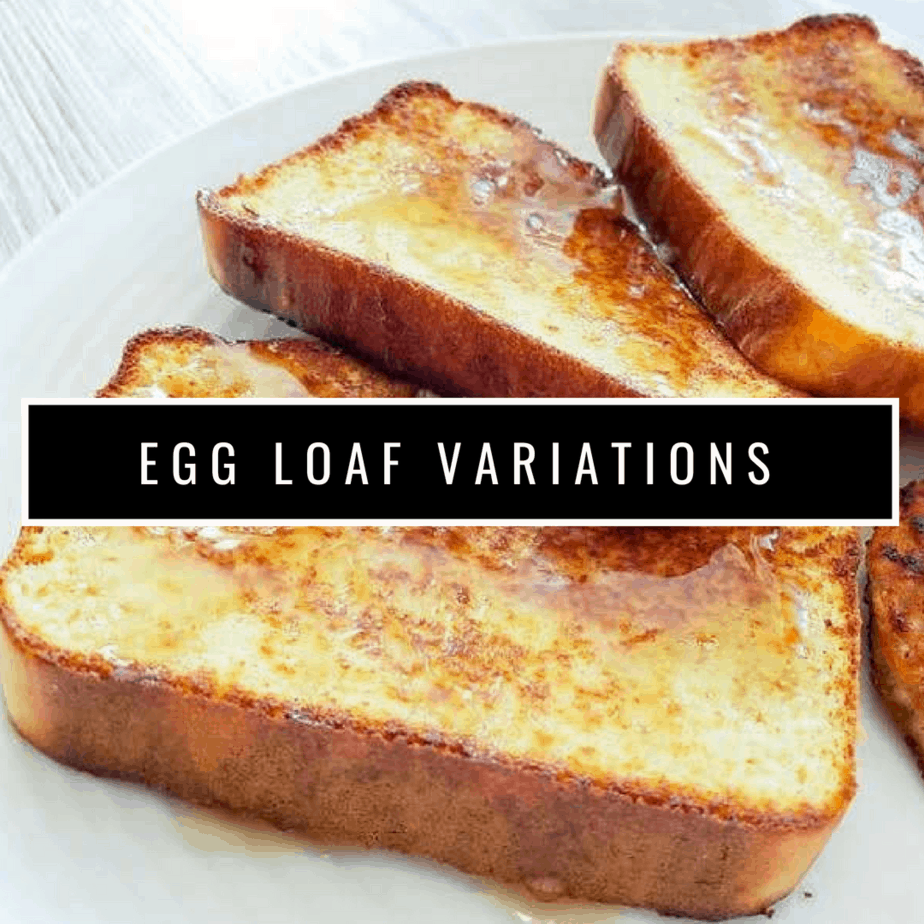 I absolutely love how simple and easy these are! Only 3 ingredients with a simple ratio to remember, just like the egg loaf.
Also, if you read my last post about my Offboarding with Deeper State Keto, you will know that recipe development right now is a trigger for me.
A trigger for me that caused extra stress during this phase. Jenny was kind enough to allow me to post this on my site for you all.
Other Ways to use these Flourless Waffle Recipe
Pancakes
I personally do not have a waffle maker, so I made pancakes with this recipe. The only thing I added to the mix was 1/8 teaspoon of baking powder. They turned out amazing!
To save some carbohydrate grams for this recipe, I even tried it with half the amount of the almond butter. It gave it a tad eggy taste, but I still loved it.
Also, since fall is around the corner I started to add some pumpkin spice to the mix and a few drops of monk fruit. OMG amazing!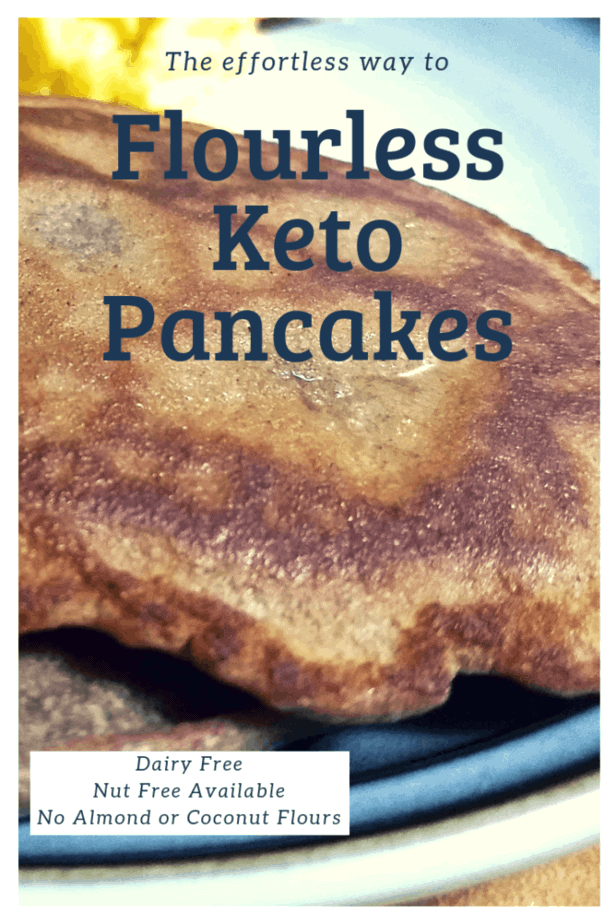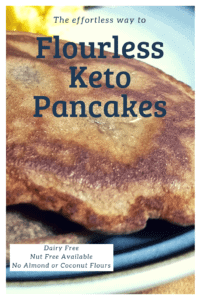 Muffins
Something else I tried was to pour the batter into muffin cups. I cooked the mix with the baking powder, in the oven at 350 degrees Fahrenheit for about 10 minutes.
To me, they came out great. It basically tasted like a baked pancake loaf. Which, would make sense because that's what it was. 🙂
Mug Cakes
I tried cooking it as a mug cake and I just was not a fan. It tasted fine, but the other ways to cook it were much better.
Nut Allergies?
If you are allergic to nuts, use SunButter for these! Jenny does not do peanuts and all I had on hand was peanut butter, so I used that. They came out just great.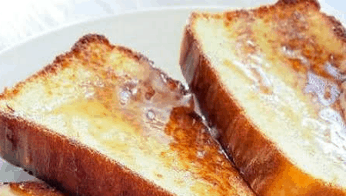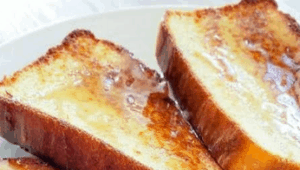 Simple Breakfast
Along with these simple waffles, have you heard about the egg loaf? It's a pretty popular recipe in the keto world and on Instagram. I created a post with the said recipe and with other variations that you could do to change it up.
People have described the taste like french toast. Once you bake it, slice it up and then pan fry it in butter. It's incredible!
Jenny
I started to follow Jenny on Instagram in June of this year. I forget exactly when we started to talk a lot more on there, yet it is nearly every day now. She has become a very great friend of mine. She shares her highs and her lows in life.
Nobody is perfect and she is not afraid to show this. Truly a genuine person. Go follow her!
Other Breakfast Recipes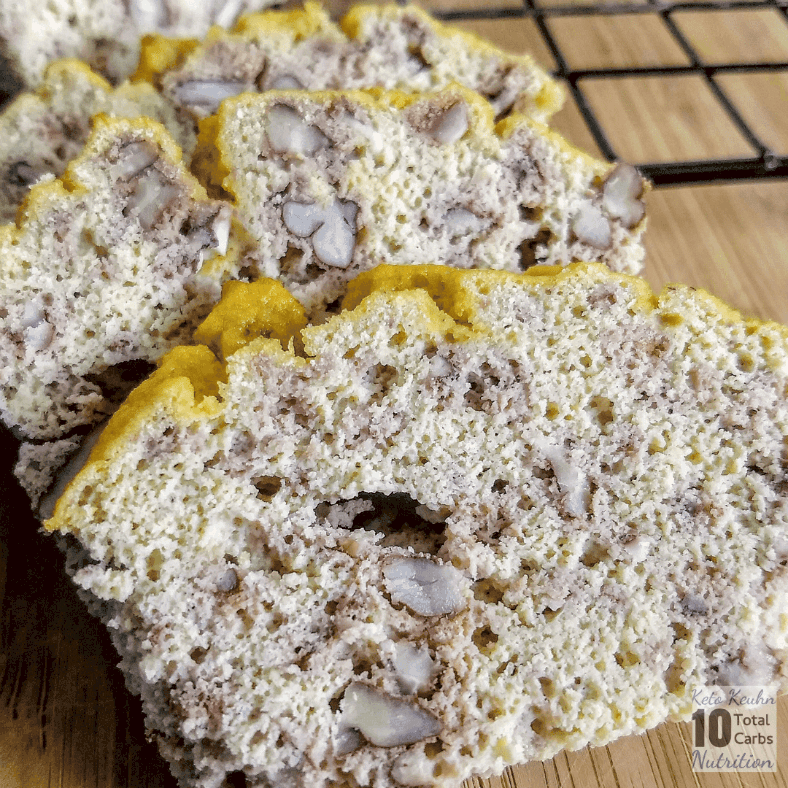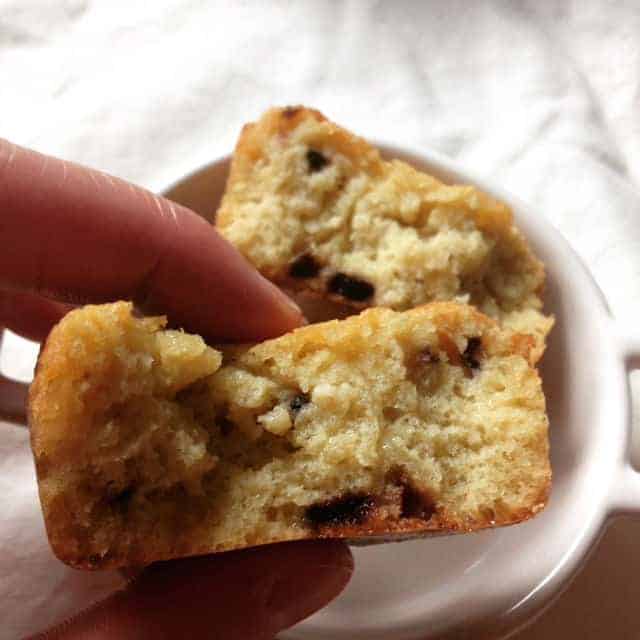 Showing Love
If you love this recipe give me a 5 star and share with others. 🙂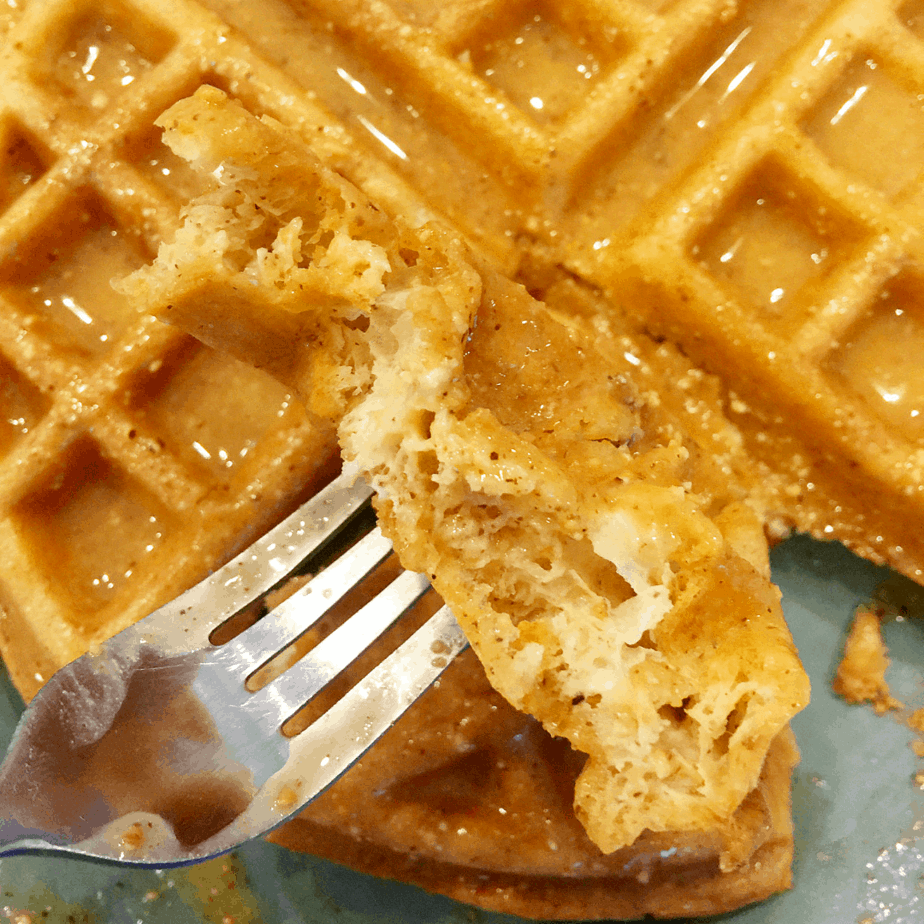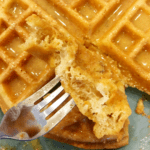 Print Recipe
Flourless Keto Waffles
Ingredients
1

Egg

1

T

Coconut Oil

1

T

Almond Butter

or another similar nut butter. Use Sun Butter for nut allergies.
Instructions
Melt coconut oil.

Mix in almond butter.

Add egg and combine well.

Pour waffle mix into your machine and cook as you normally would.
Show me your creations of this recipe on Pinterest. This allows others to get more of an idea of what it could look like.
Nutrition Facts (1 serving)
Depending on what nut or sunflower butter you use, the nutrition may vary.
This will make 1 large waffle or 3 small ones.
Calories: 304.8
Fat: 28
Protein: 9.8
Carbs: 3.4
Fiber: 1.5
Net Carbs: 1.9
To log the recipe on MyFitnessPal search: Keto Keuhn Nutrition – Flourless Keto Waffles