As an Amazon Associate I earn from qualifying purchases.
These keto flourless waffles are super easy to make and very popular. They have been shared over 10,000 times! Also, don't be fooled by the other low carb flourless ones with crushed almonds or oats. These are free from ALL flours or any grains.
My friend Jenny, over on Instagram is also the creator of these healthy flourless waffles. She often makes them for meal prep and pulls them from her freezer when she wants one.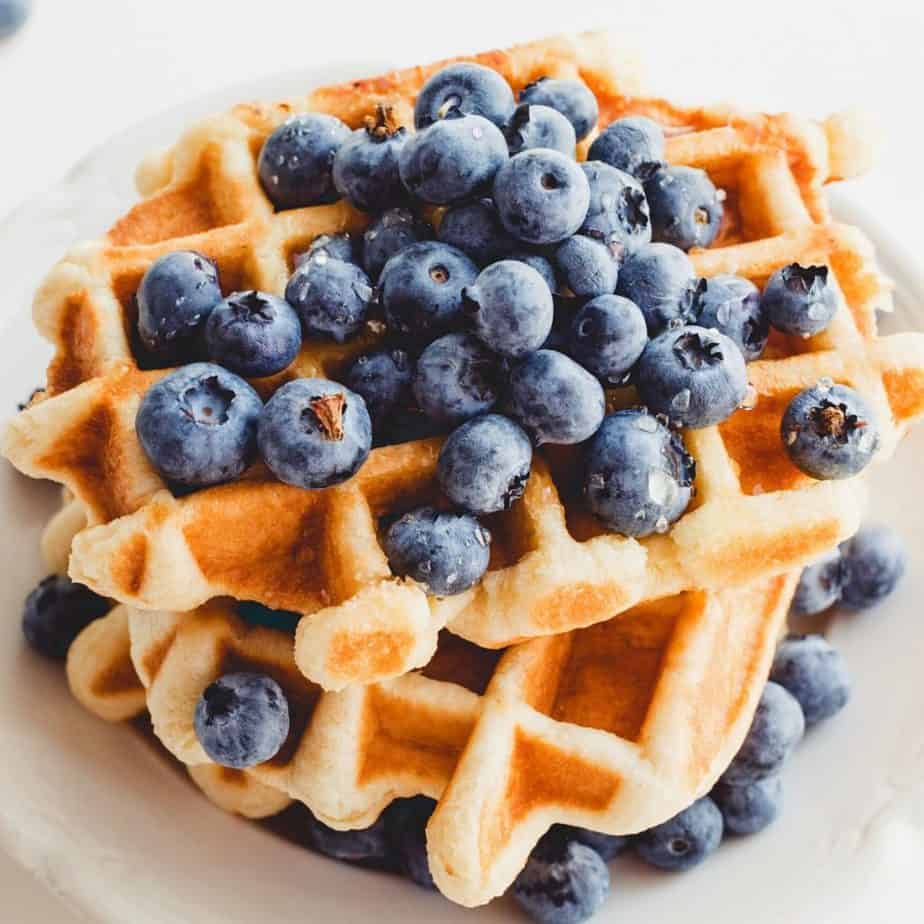 Ingredients
Coconut Oil
Almond Butter (or sunflour to be nut free)
Whole Egg
Substitutions
If you make any changes for these keto waffles, just remember that the taste may change and possibly the texture as well.
If needed instead of coconut oil, you can also use avocado or olive oil.
Instead of almond butter, you can really do any kind of nut butter instead. How about some creamy or crunchy peanut butter? If you have a nut allergy, you can also use sunflower butter. Sunflower butter is ground up sunflower seeds.
Equipment
All you need is a fork, a bowl for mixing and a waffle maker or a pan if you choose to make pancakes instead. I really like using my dash waffle maker. I have a mini waffle maker, but a large one would work just as good.
Directions
These low carb waffle instructions are very easy.
Melt your coconut oil.
Add in the nut butter and mix.
Add your egg and combine.
Bake in your waffle maker. It's usually done when the steam stops.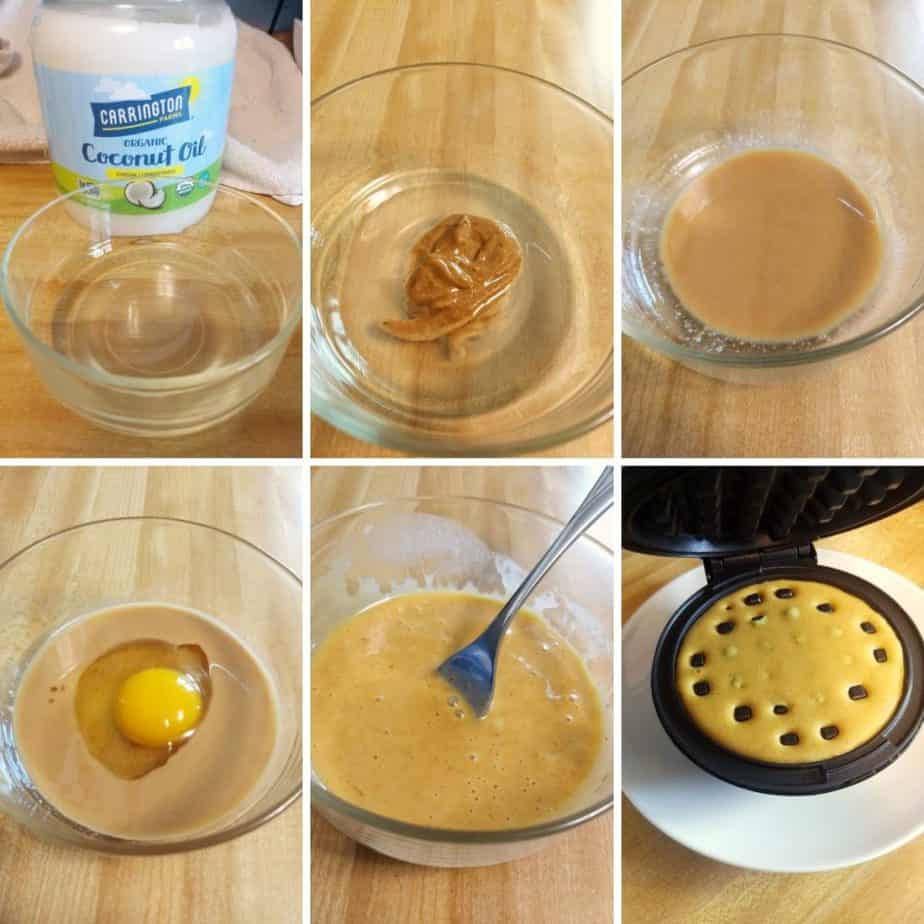 If you make pancakes instead, you would cook them just like regular ones. Flip when you see bubbles forming.
Storage
These will last for at least 3-4 days in the fridge. However, you can also freeze these flourless waffles for an easy keto breakfast on the go. Allow the gluten free waffles to cool completely and then place them into a freezer bag.
To help avoid them from sticking, place a piece of parchment paper between each. Or you could freeze them for about 30 minutes and then stack them together in a large freezer bag.
When you are ready to eat them, pop them in the toaster.
Toppings
Berries! Keto waffles and berries are a great combination when you want something sweet and refreshing.
!Cinnamon powder. Cinnamon is nature's natural sweetener. It's not an overpowering of sweetness, but it does a nice good. You can add the cinnamon to the batter or after you are done cooking the flourless waffles. Try some pumpkin spice around the holidays.
Syrups! A few of my keto syrups are from Lakanto and Choc Zero. Choc Zero even has flavored varieties.
If you make these flourless waffles, let me know! If you changed anything let me know in the comments how it turned out.
The form you have selected does not exist.