As an Amazon Associate I earn from qualifying purchases.
Fried fish is able to be enjoyed on the keto diet at home. As a general rule restaurant fried fish are higher in carbs.
On average according to nutritiondata.self.com 100 grams (1 fillet is about 91grams) of fried fish contain 17 grams of carbs. Also most likely these fish are fried in unhealthy vegetable oils.
Below, I provide the best fish to eat on a low carb and keto diet along with some tips to make fried fish at home, and a couple of recipes.
What fish can I eat on keto?
All fish are able to be eaten on keto. Fish are a great source of protein and have zero carbs, so it's perfect for a ketogenic diet. Some fish have great sources of omega 3.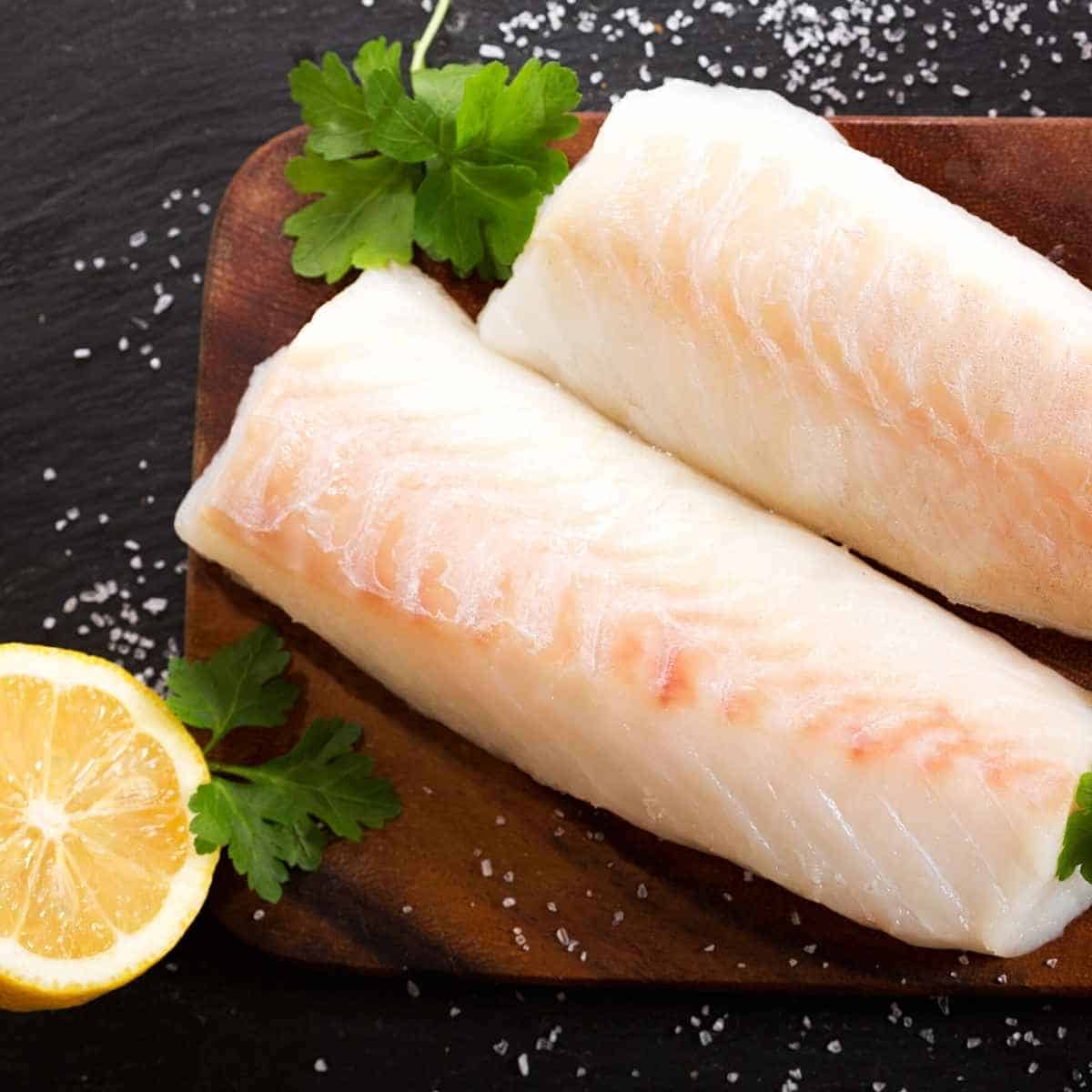 Fish that are high in omega 3
The following fish are great for getting in omega-3. In parenthesis, I provide the amount of omega 3.
Farmed Atlantic Salmon (Farmed and Wild) (2,260 mg in 3.5 oz)
Atlantic Herring (>1,500 mg for 3 oz cooked)
Mussels (500 to 1,000 mg for 3 oz cooked)
Anchovies (951 mg in 3.5 oz)
Swordfish (500 to 1,000 mg for 3 oz cooked)
Sardines (500 to 1,000 mg for 3 oz cooked)
Mackerel (5,134 mg in 3.5 oz)
Trout (Farmed Rainbow) 500 to 1,000 mg for 3 oz cooked)
Alaska Pollock (200 to 500 mg for 3 oz cooked)
Cod (< 200 mg for 3 oz cooked)
Tuna Canned (Albacore) (500 to 1,000 mg for 3 oz cooked)
Site Source of listed fish. Site source1 and source2 of amount of omega 3s.
The Best Oils to Fry In
The best fats to fry in are tallow and lard. Both have a high smoke point that's great for cooking at high temperatures. These are saturated fats from animals. Tallow is from beef and lard is from pork.
Most recipes will have you use different oils that have high smoke points (mild vegetable oil, peanut, grapeseed, safflower, soybean, sunflower, canola, and extra light oil). However, I like to saturated fats for frying my keto meals.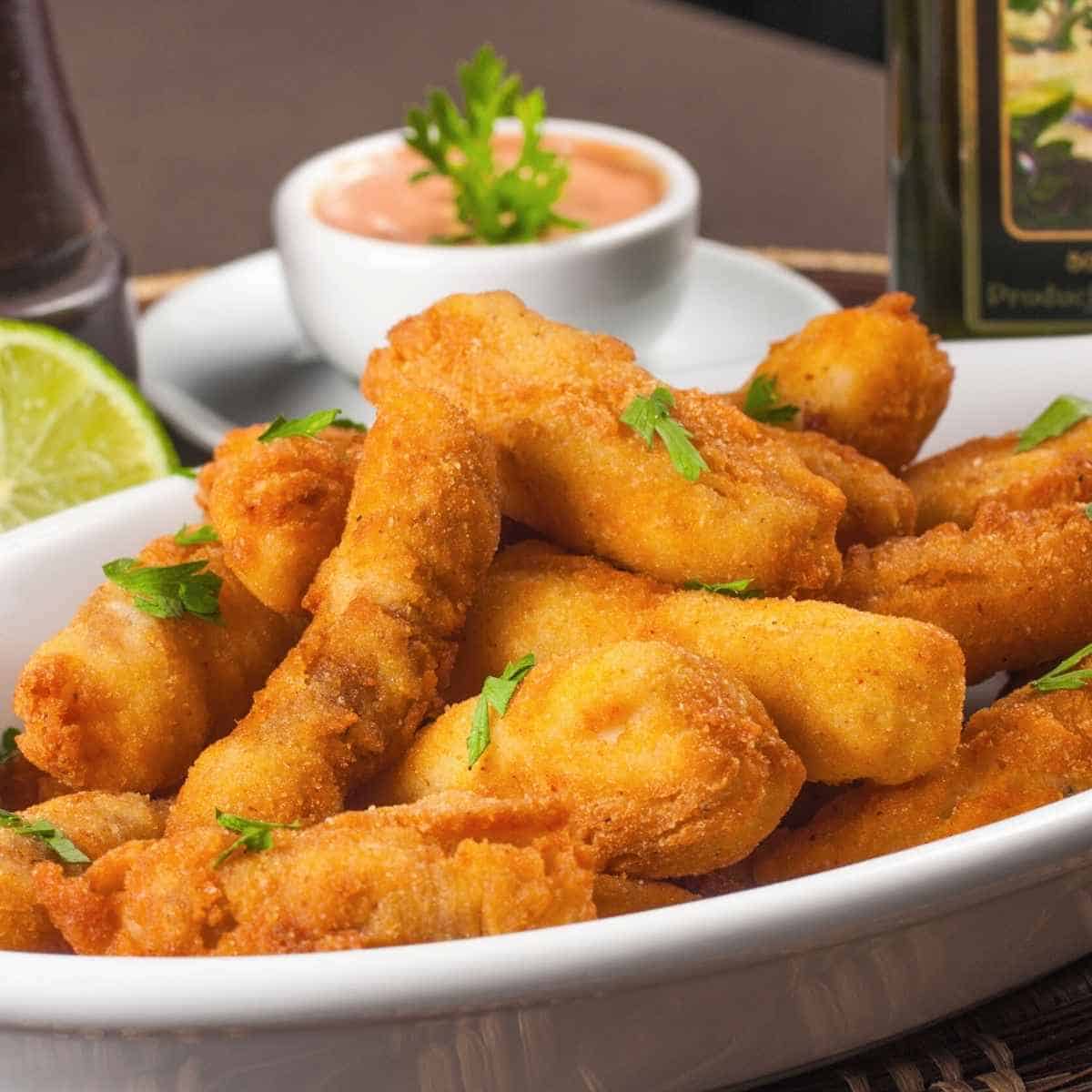 Low Carb Breading for Deep Frying
There are many low carb breading options on the keto diet for frying. Any of these options below would work great for fish. Choose one of these options or a combination of the list. I personally love how coconut flour and grated parmesan taste.
Whey Protein
Egg White Powder
Grated Parmesan
Crushed Pork Rinds
Almond Flour
Coconut Flour
Grated Coconut Flakes
Ground Flax Seed
Below is a chart with a few of the breading ideas with their carb counts.
| Breading (2 Tablespoons) | Carbs (grams) |
| --- | --- |
| Grated Parmesan | 0.4 |
| Crushed Pork Rinds | 0 |
| Almond Flour | 5 |
| Coconut Flour | 9 |
| Grated Coconut Flakes | 2.3 |
How to Make Keto Fried Fish
Pat the fish dry with a paper towel.
Beat a few eggs together in a dish big enough to put the fish into.
Get another dish and put your breading mixture in there.
Pat the fish dry with a paper towel.
Get the fat and or oil in a large pan and put the burner to medium-high heat. If you have an electric skillet set it to 375 F.
Once the fat or oil is hot enough (When you let a drop of water in the pan, it sizzles.), dip the fish in the beaten eggs, then in the breading mixture.
Place the fish in the hot oil. Cook for about 2 to 5 minutes on each side, depending on how thick your fillet is.
Keto Fried Fish Recipes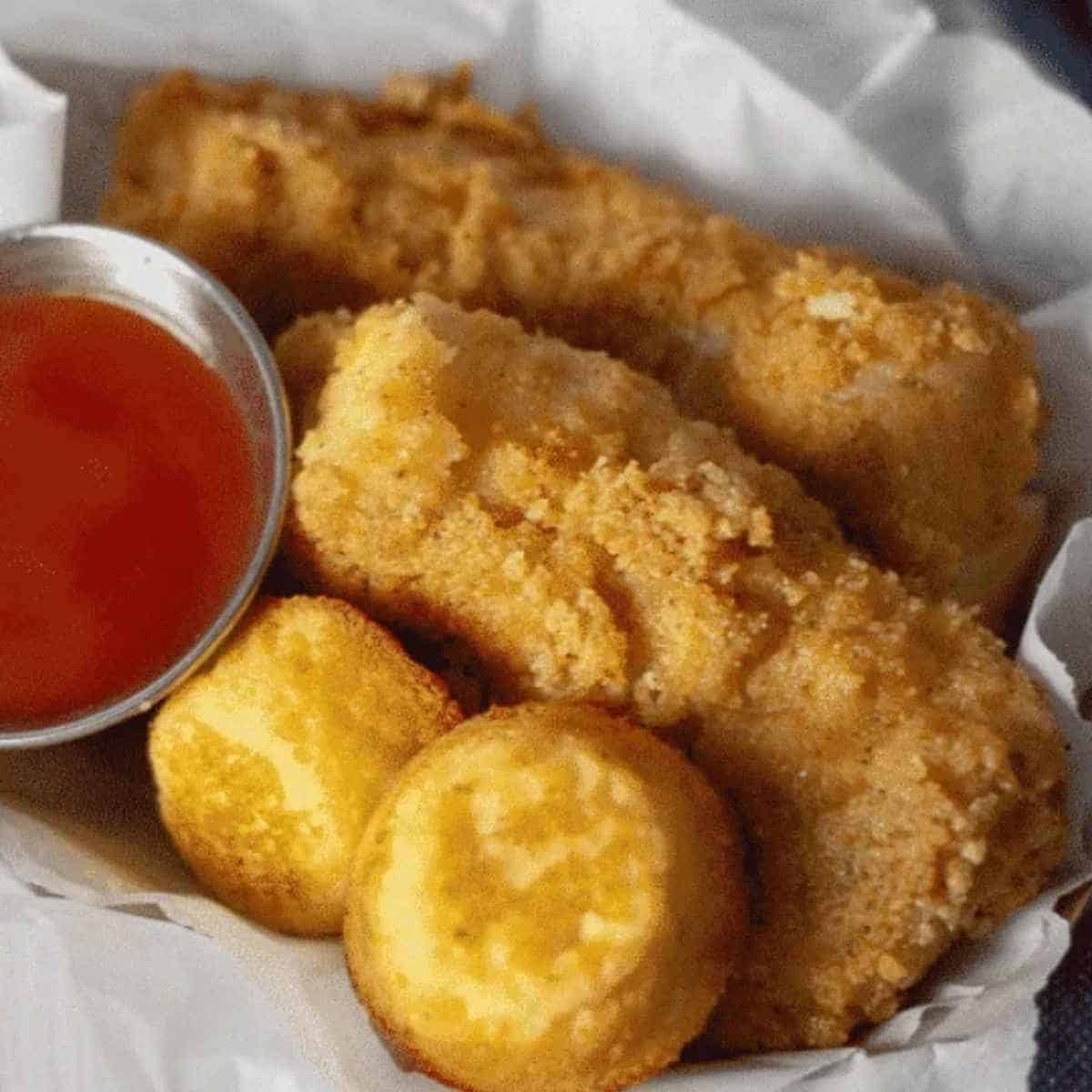 Now that we know that fried fish can be keto-friendly when made at home, here are a few popular recipes you can enjoy.
Recipe with almond flour
Recipe that uses coconut flour and Pork Panko
Recipe with Parmesan cheese and almond flour