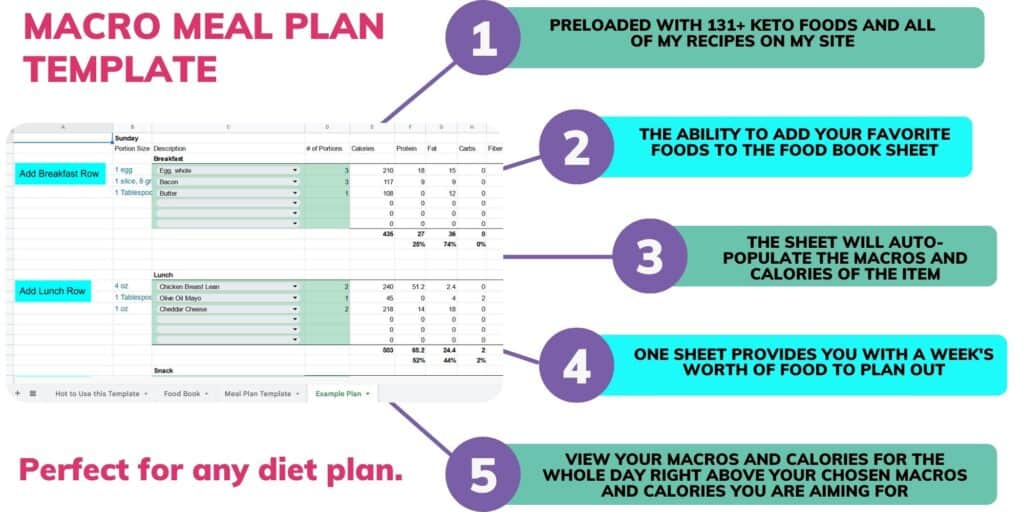 Struggling to stick to your keto diet? Let us help! Our Meal Plan Template it's the perfect tool for staying on track.

This meal plan template is the document I have always wanted for myself but could never find. Therefore, I have finally created it; you can use it too!
What this Template Offers
It is preloaded with 131+ keto foods and all of my recipes on my site.
In the Food Book sheet, you are able to sort the columns to find certain foods easier easily. Or you can use the ctrl f, control find function, to find certain foods or even serving sizes.
The ability to add your favorite foods to the Food Book sheet.
Once you choose the food for the meal, the sheet will auto-populate the macros and calories of the item.
View your macros and calories for the whole day right above your chosen macros and calories you are aiming for.
Be able to access your meal plan on your phone. This is a digital template.
One day meal planned out already.
One sheet provides you with a week's worth of food to plan out.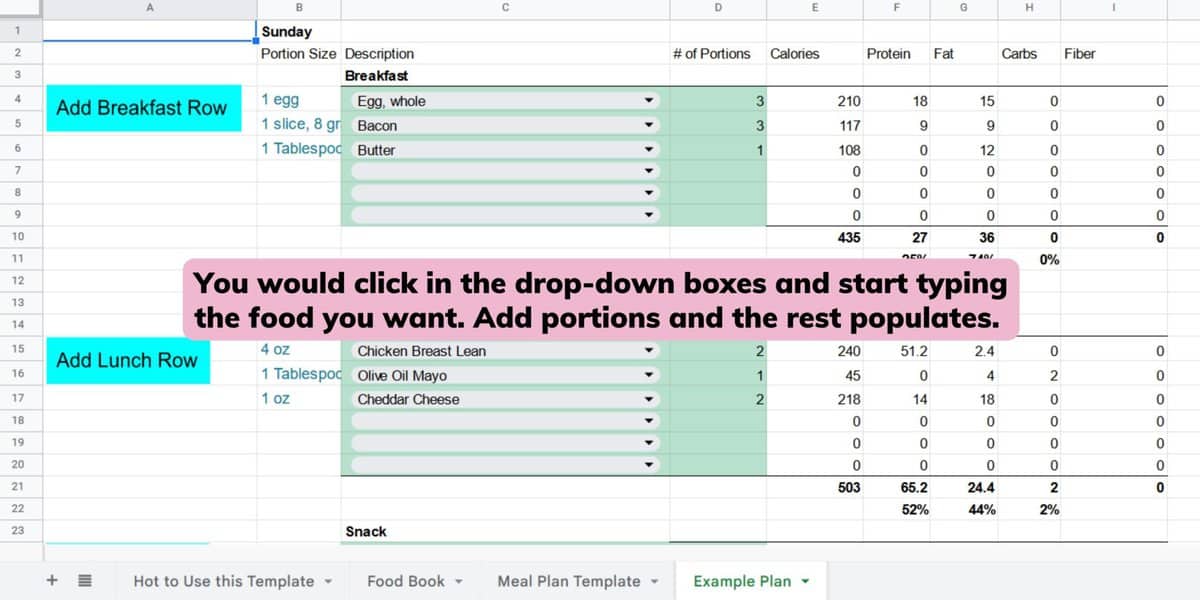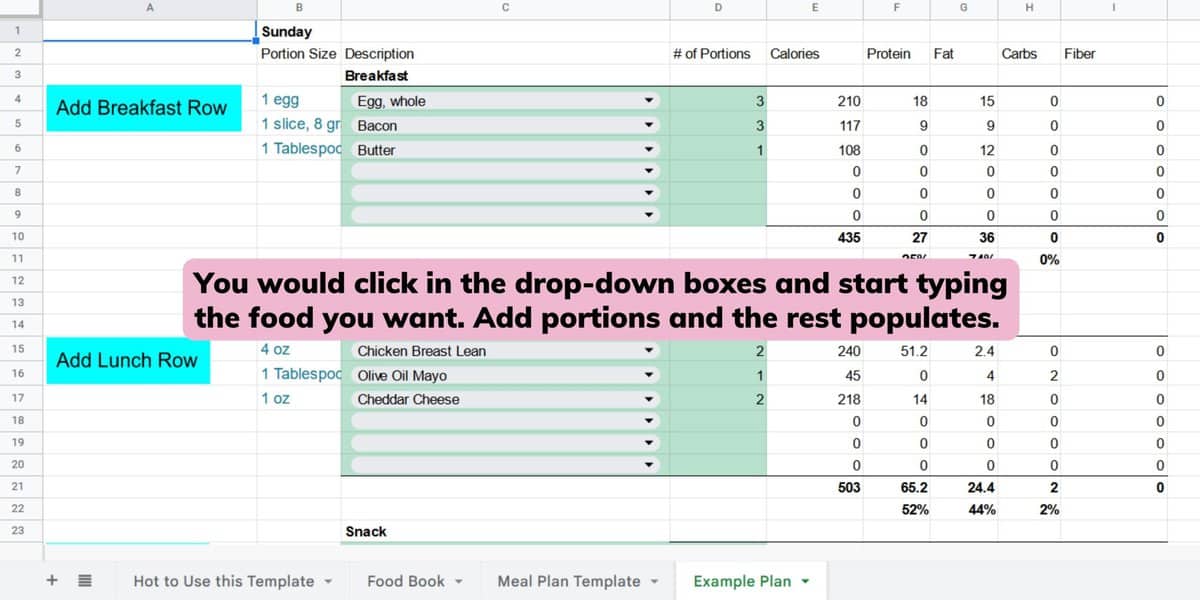 You do NOT need to type in your food's macros each day. The spreadsheet will do this automatically for you. This is what makes this spreadsheet different from the rest of them.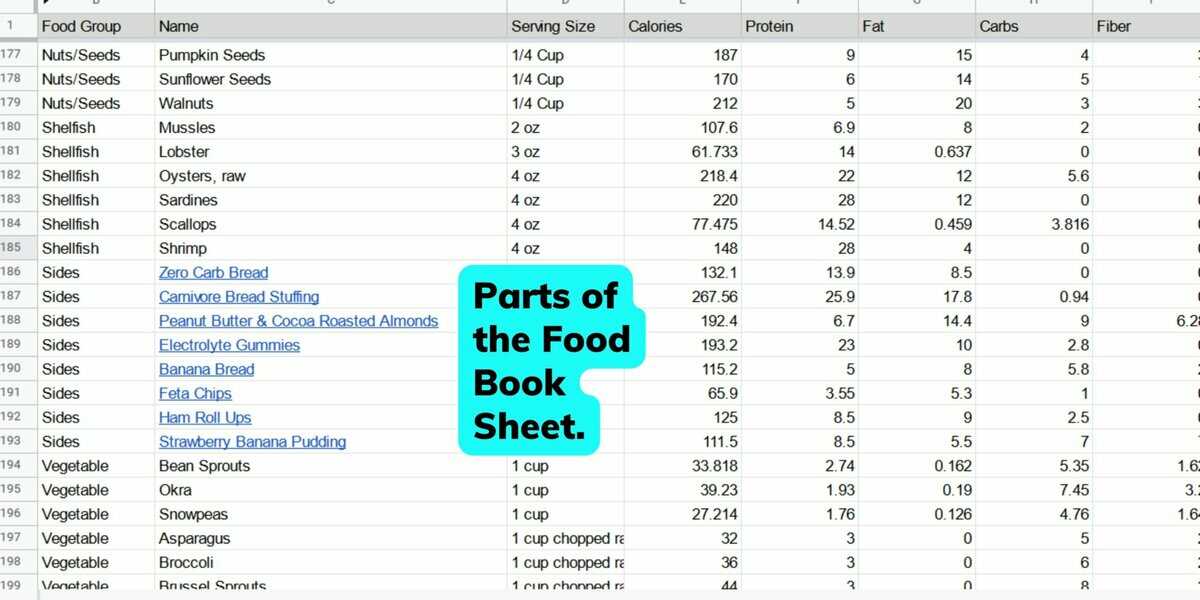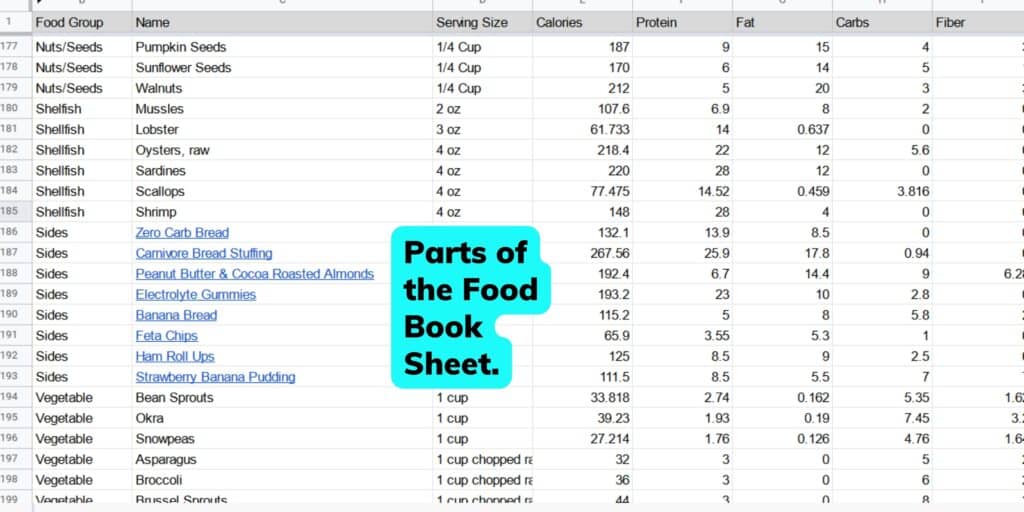 Are you looking to take your meal planning to the next level? This meal plan template is the perfect solution for you! Not only does it provide you with on-the-go access, but it also automatically fills in the calorie and macro information for each meal and the entire day.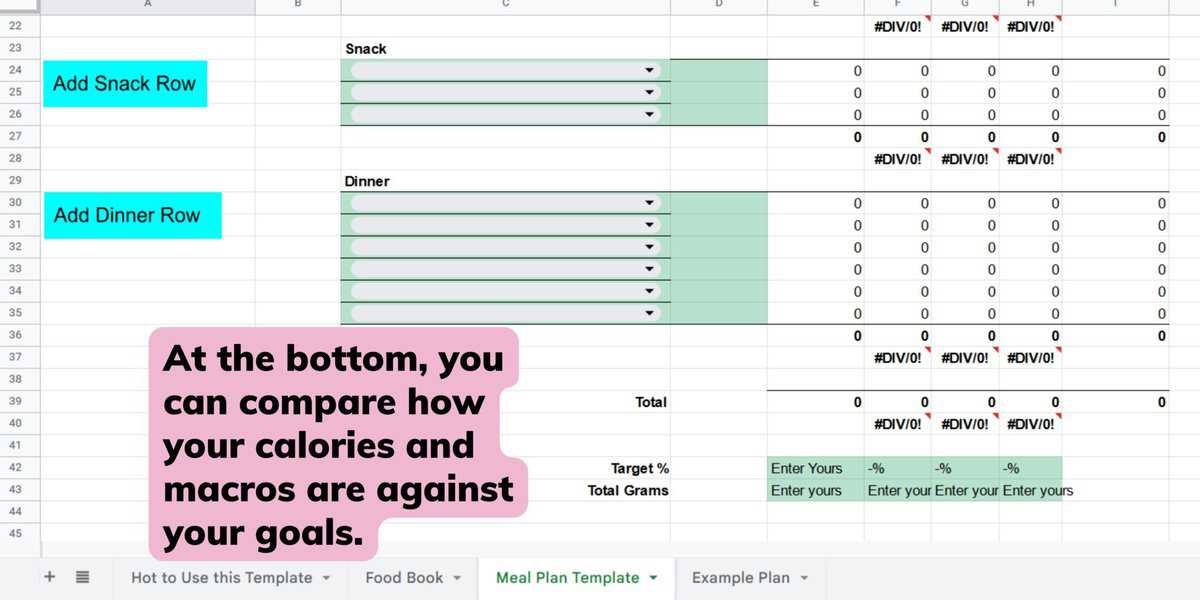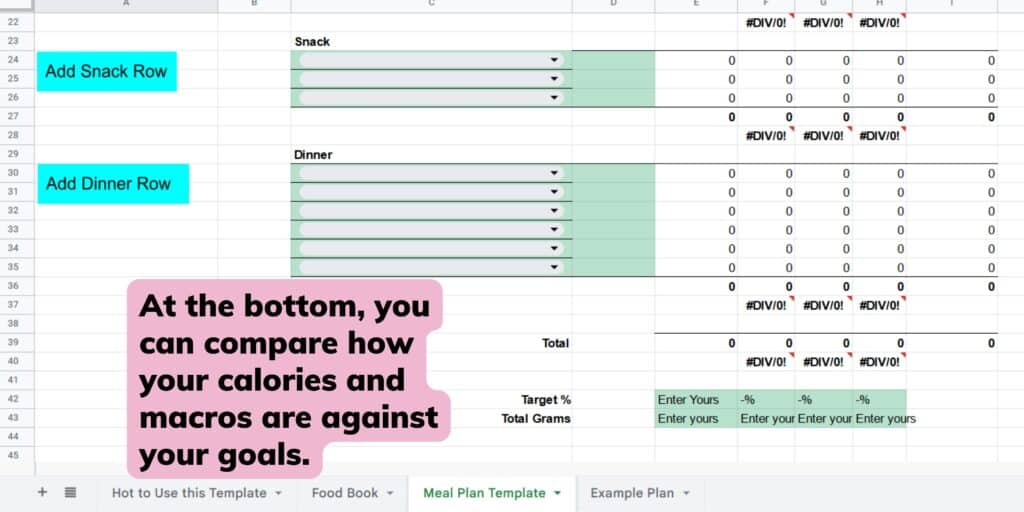 This means no more manual calculations or guesswork. With this template, you'll have all the information you need to make informed decisions about your meals and reach your health and fitness goals. Don't waste any more time and energy on meal planning, try our auto-filling meal plan template today!
More Images