As an Amazon Associate I earn from qualifying purchases.
Keto Lemon Cake in a Mug: Low Carb & Gluten-Free
This post contains affiliate links.
This Keto Lemon Cake is not only moist but also packs a nice lemon flavor with minimal carbs. By being able to cook this keto lemon cake in a mug in the microwave also makes it easy to put together.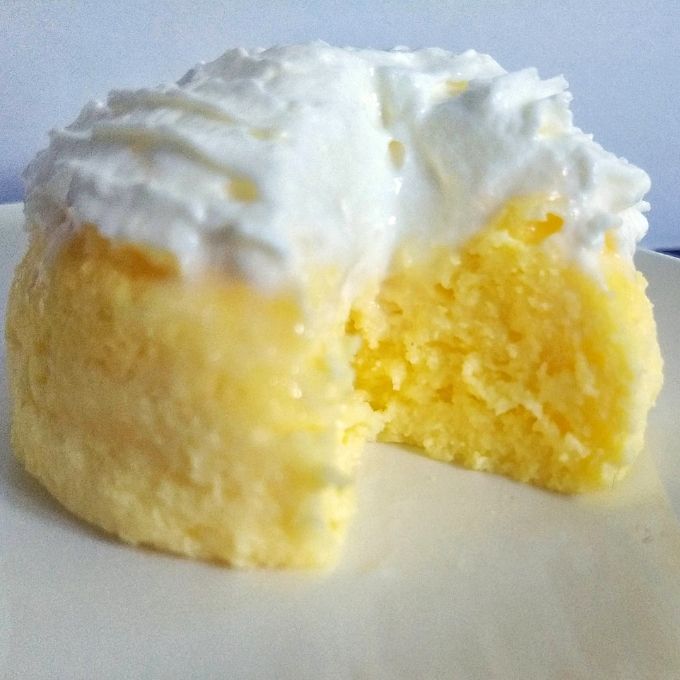 Ingredients for your Keto Lemon Mug Cake
Egg – Eggs are used to help with the structure of your cake.
Butter – Butter helps in making this mug cake recipe moist.
Cream Cheese – The cream cheese also helps to make the keto lemon cake moist and softens the lemon flavor a tad. Don't worry, the lemon flavor is still there.
Baking Powder – This will help make the cake rise a little bit.
Collagen Powder – This magical ingredient takes the place of any and all fours. No need for almond or coconut flour here.
Keto Vitals Electrolyte Mix – Using the Lemonade flavor of the Keto Vitals mix will give you the lemon flavor of this keto mug cake.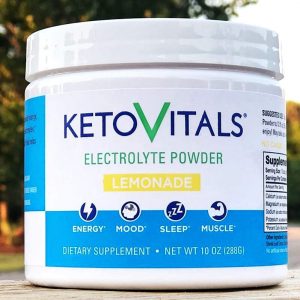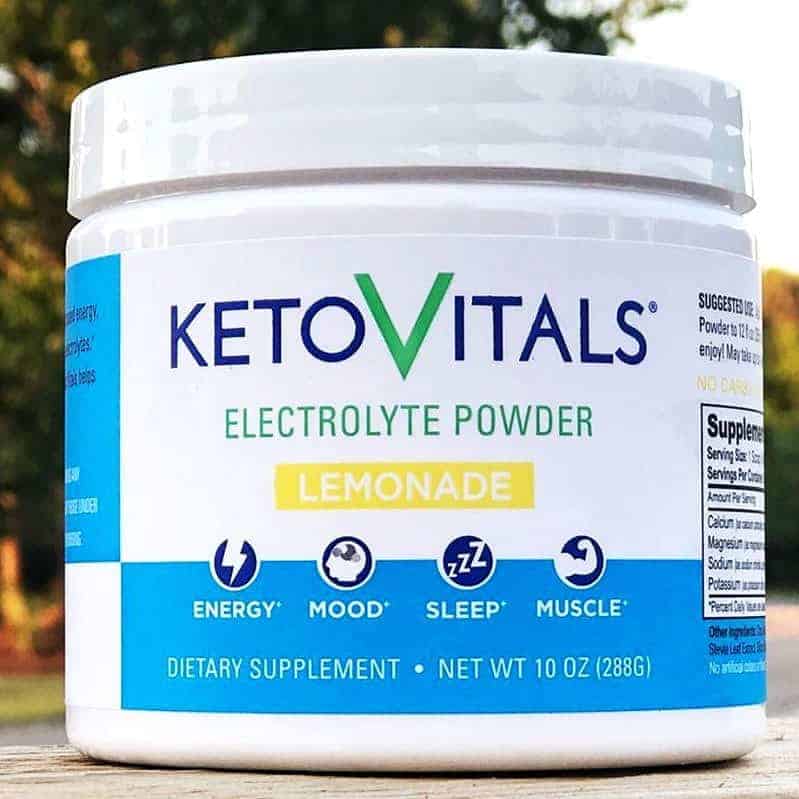 How is this Keto Lemon Cake only 1 total Carb or Less?
There are only two ingredients in this cake recipe that have carbs. One egg technically has less than 1 carb and some brands of cream cheese.
I originally didn't have this keto lemon cake with cream cheese but I knew it needed something a little extra to soften the flavor and add to make the cake moister. I tested the cream cheese and it worked beautifully.
How do We Make this Keto Mug Cake?
I like to melt the butter in the mug you will be using first. I then use this butter to coat the sides of the mug with.
Then in another bowl, I like to soften the cream cheese in the microwave. Once soft enough, I added the butter to the cream cheese bowl.
In 2nd bowl, I beat the egg. Then I add the collagen and baking powder to the egg mixture.
Then you would mix the two bowls together. Try to get the clumps out. No need to stress about it though.
Lastly, I pour the mixture into the cooking mug and cook.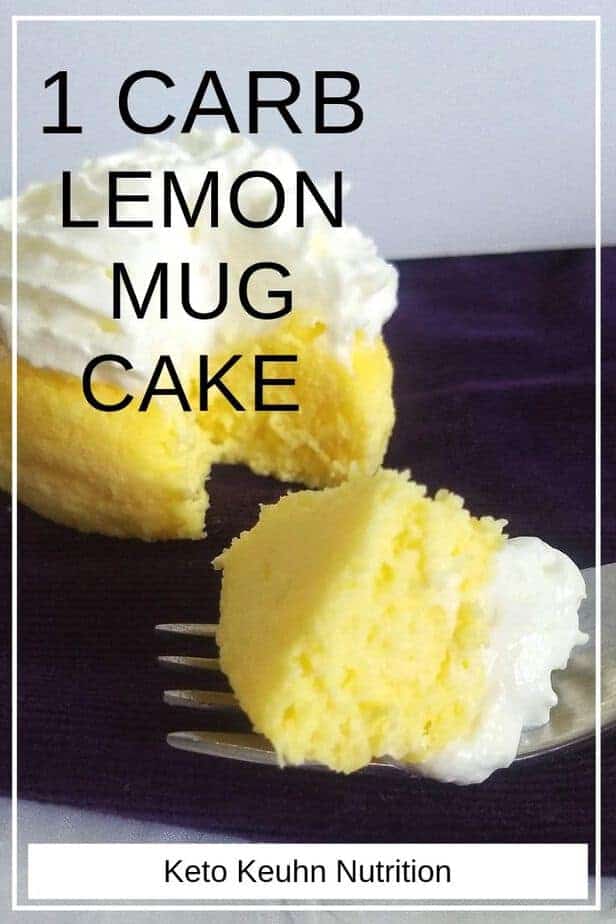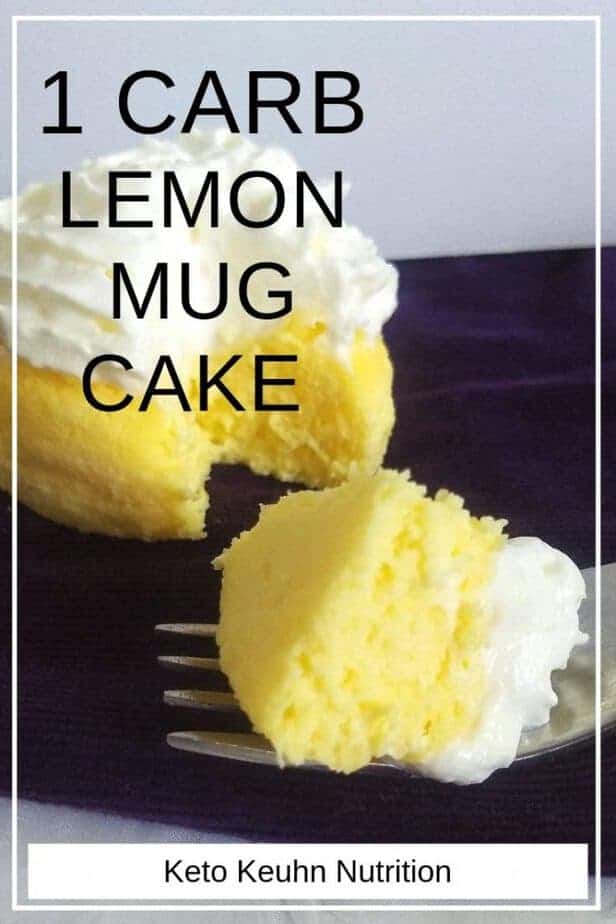 Can I Really Eat Cake on Keto?
Yes, you can! It just has to be made with keto-friendly sweeteners and keto-friendly flours.
I know that this recipe doesn't use any keto-friendly flours, however, the most common ones are almond and coconut flour.
Common keto-friendly sweeteners are erythritol, monk fruit, and stevia.
I used to use powdered erythritol a lot for my sweet recipes. However, I now use pure monk fruit powder or liquid drops.
I made the switch as erythritol doesn't always sit well for others. Also because erythritol still has carbs even if it doesn't spike blood sugars. The pure monk fruit does not have carbs or spikes blood sugar levels.
Other Keto Cake Recipes
In fact, I have a few more cake recipes on my site that are extremely low in total carbs.
I have a Chocolate Mug Cake with only 2.4 carbs. Another chocolate cake recipe my friend Jonathan created, named Chocolate Spice Cupcakes with 1.4 total carbs.
I also have cheesecakes on here. There is a Creamsicle Cheesecake with 0.7 total carbs and a Mint Cheesecake with 1.5 carbs.
After the Creamsicle Cheesecake, I love my Lemon Cacao Butter cake the best, coming in at 1.6 carbs for the WHOLE cake.
Keto Mug Cake Recipe Tips
Personally, for me, I like to mix all of the ingredients together before I pour it into the mug I'll cook it in.
I also beat the egg first and then add additional ingredients. Sometimes, two bowls are required for my needs.
To help the cake come out of the mug, I coat the cup with the fat I am using first. Then I'll add this fat to the rest of the batter.
Cooking your keto mug cakes can be tricky. For the most part, if you like it softer or maybe a bit runny, you'll want to cook it for less time and vise versa.
If you are doing another mug cake and it is too dry or not moist enough for you and less cooking time doesn't help, add some cream cheese or heavy whipping cream to the batter.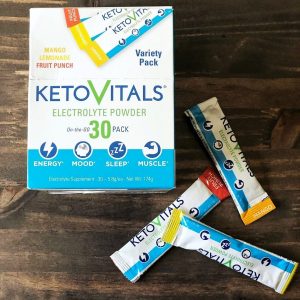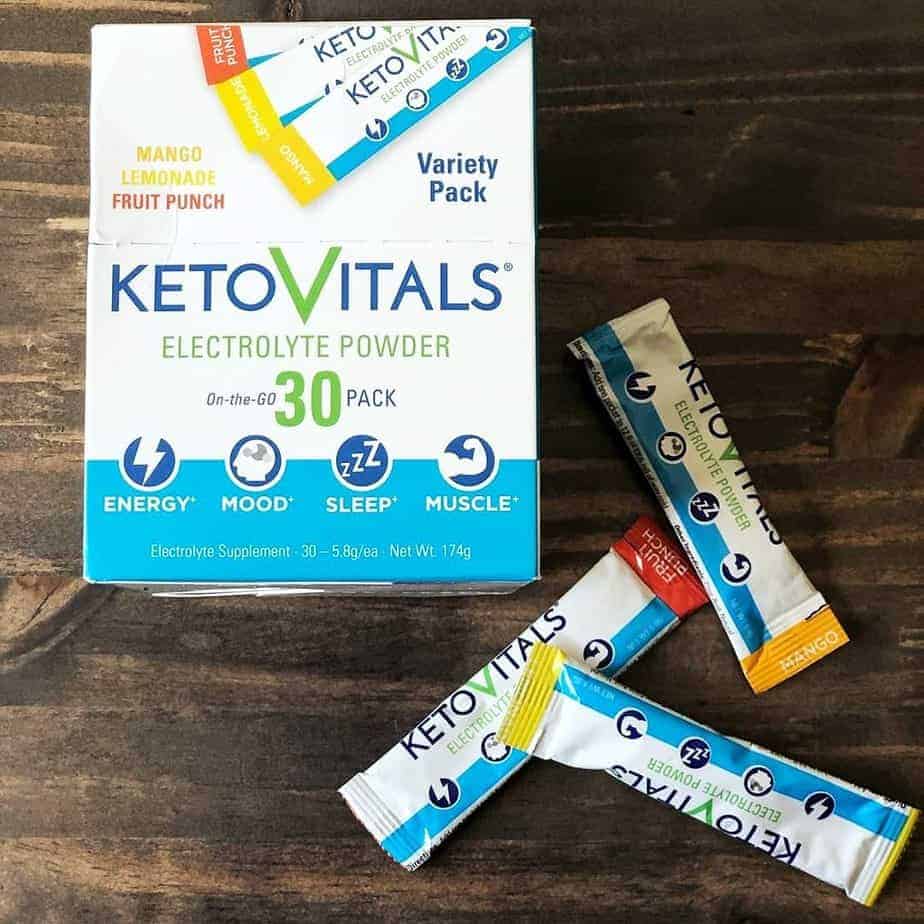 Disclosure: Keto Vitals did not pay for this post, but they did send me these on the go variety powder packets.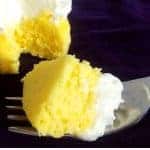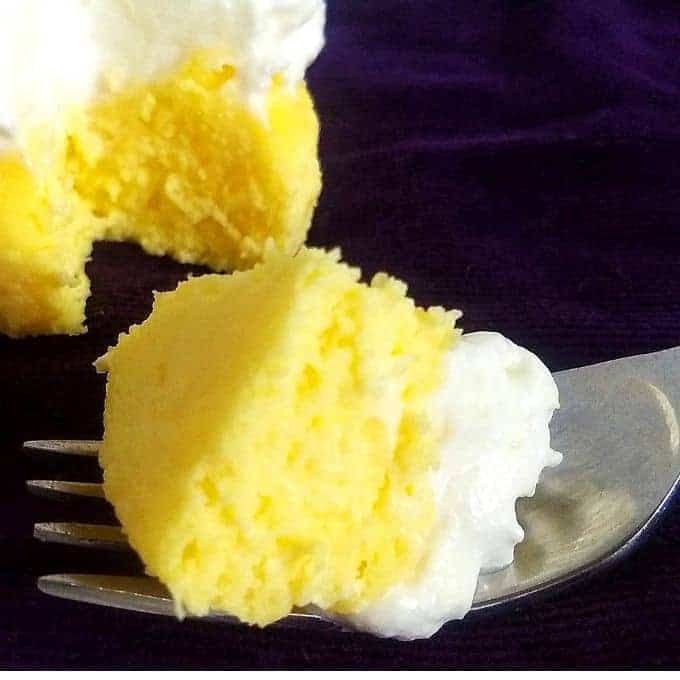 Print Recipe
Keto Lemon Cake in a Mug
This 1 carb keto lemon mug cake is moist and easy to make.
Instructions
Melt butter in the mug you will be using.

Place cream cheese in a bowl and microwave in 10-second intervals. do NOT over melt it.

Swirl the butter in the mug to coat the edges then add butter to the cream cheese bowl.

Beat your egg in a 2nd bowl.

Add collagen and baking powder to your egg and beat/mix together.

Add a little bit of the butter and cream cheese mix to your egg mixture. Once mixed in, combine the rest. We are only adding a little bit to not overheat the egg if the cream cheese mixture is too hot.

Once everything is combined, pour your batter into your mug.

Cook for 1 minute and 5 seconds. Less time if you want it gooier.
Nutrition
Serving:
1
mug
|
Carbohydrates:
1
g